Photo Coverage: Trevor Project's A Totally Funny Whatever
On June 22nd at the Millenium Broadway Hotel's Hudson Theatre, numerous stars took part in "A Totally Funny Whatever: An Evening of Fun and Frivolity, New York Style." Among those who turned out for the event were Cynthia Nixon, Tony Kushner, Christine Ebersole, Eve Ensler and Michael Cunningham, the recipient of the 2006 Trevor Hero Award.

At the event, the Colin Higgins Youth Courage Award was presented by the Colin Higgins Foundation. There was also a live auction.
The Trevor Project is "a nonprofit endeavor established to promote acceptance of gay and questioning teenagers, and to aid in suicide prevention among that group." For more information, visit www.thetrevorproject.org.


Brian Pendleton (Trevor Project, Chair, Board of Director) and James Lecesne (Trevor Project, Co-founder)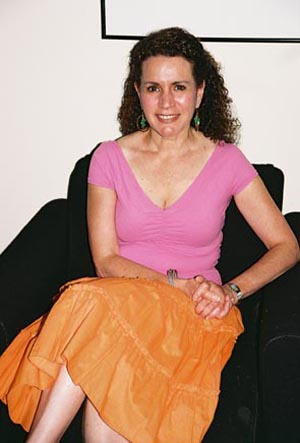 Susie Essman (HBO's Curb Your Enthusiasm)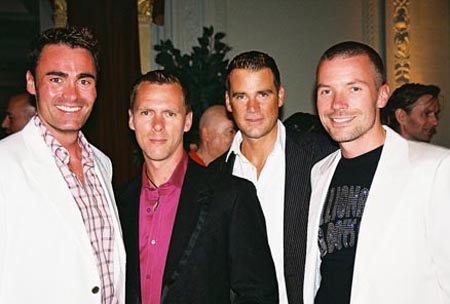 Parker Williams, Brian Pendleton, Joel Wyatt (Trevor Project, Development Director) and Chad Goldman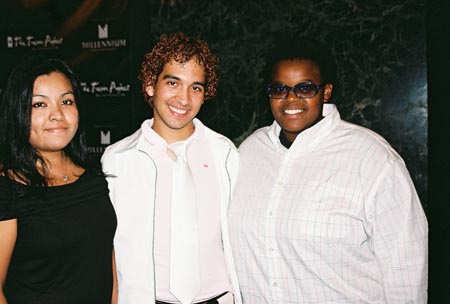 The Colin Higgins Youth Courage Awards Receipients, Ana Lopez, Christopher "Cree" Gordon and Captain Young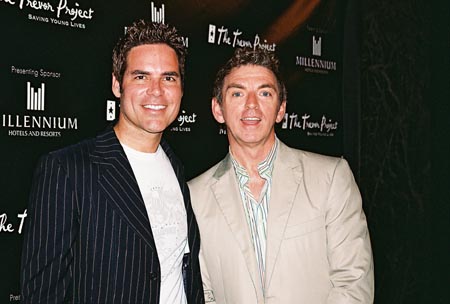 Jorge Valencia (Trevor Project, Executive Director) and Michael Patrick King (Host for the Evening, Sex In The City)


Andy Scheer (Trevor Project, Program & Outreach Director), Daniel Vosovic (Project Runway), Will Wikle and Alexi Tavel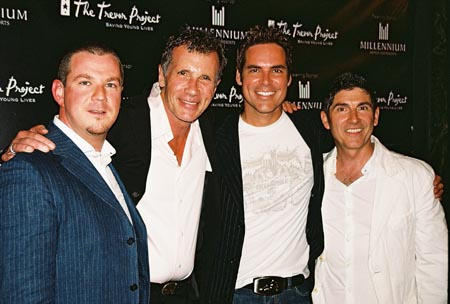 Diarmaid B. O'Sullivan (Millennium Hotels & Resorts, Regional Director of Marketing), Michael Cunningham (Receipient of the 2006 Trevor Hero Award), Jorge Valencia and James Lecesne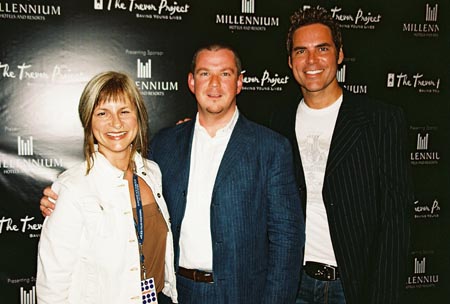 Peggy Rajski (Trevor Project, Co-founder), Diarmaid B. Sullivan and Jorge Valencia


Peter Cromaty, Kim Snyder, Dan Beaudion and Anne Gallagher


Diarmaid B. Sullivan, Frank Conway (Broadway Cares/Equity Fights AIDS) and Jorge Valencia


Diarmaid B. Sullivan, Eve Ensler (The Vagina Monologues) and Jorge Valencia


Jorge Valencia and Sean Patrick Maloney (Democratic Candidate for New York State Attorney General 2006)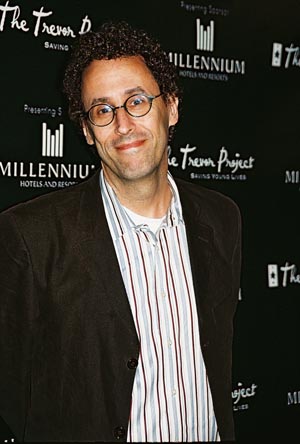 Tony Kushner (2005 Recipient of the Trevor Hero Award)

Billy Stritch (Accompanist) and Christine Ebersole (Grey Gardens)


Cynthia Nixon (Rabbit Hole, Sex In The City)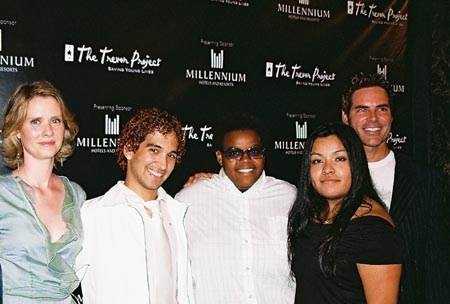 Cynthia Nixon, Christopher "Cree" Gordon, Captain Young, Ana Lopez and Jorge Valencia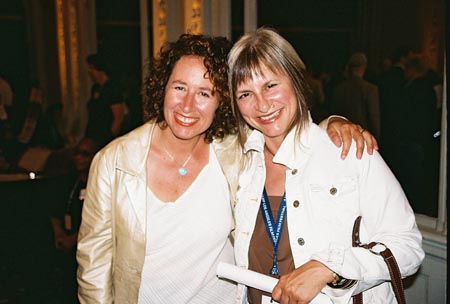 Kim Snyder and Peggy Rajski


Cynthia Nixon with Trevor Project Volunteers, Joel Russell and Daniel Erickson


Peter Calandra (Trevor Project, Office Manager), Drew Samparani and Joel Wyatt


Ed Lent (Absolut Vodka / SPI Marketing) and Scott Seitz (Absolut Vodka / SPI Marketing)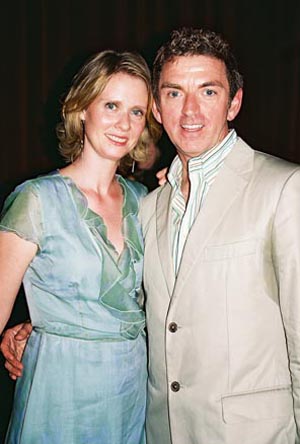 Cynthia Nixon
and
Michael Patrick King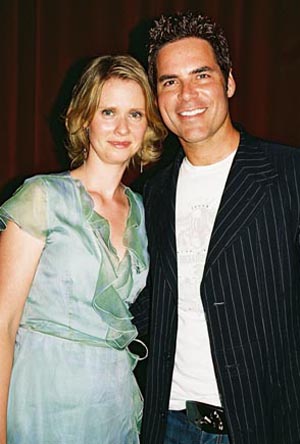 Cynthia Nixon
and
Jorge Valencia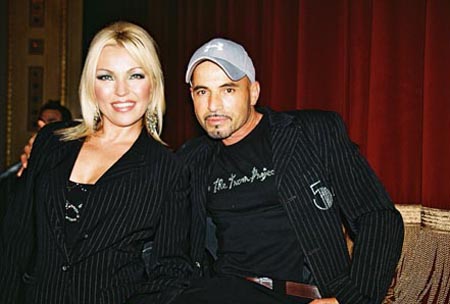 Kristine W. (Performer) and Roberto Novo (Celebrity Hairstylist)

Christopher Maderos and Jorge Valencia

Related Articles