Photo Coverage: The Fantasticks Opening Night Party
The Fantasticks, opened at New York's new Snapple Theater Center (210 W. 50th Street at Broadway), on Wednesday, August 23rd. It began previews on July 29th. The beloved musical love story features music by Harvey Schmidt and book and lyrics by Tom Jones. Jones also directs The Fantasticks, which was originally directed by Word Baker. The show stars Burke Moses as El Gallo, Robert R. Oliver as Mortimer, Thomas Bruce as Henry, Leo Burmester as Hucklebee, Santino Fontana as Matt, Sara Jean Ford as Luisa, Douglas Ullman, Jr. as The Mute and Martin Vidnovic as Bellomy. The Fantasticks tells the Story of a young boy and girl who fall madly in love at the hands of their meddling fathers, but soon grow restless and stray from one another. Will their separation provide a deeper appreciation for the love they once shared or create a permanent gulf between them? The musical is the quintessential celebration of love, in all its gorgeous simplicity and heartbreaking complexities," according to press notes. It features such classic tunes as "Try To Remember," "Much More," and "I Can See It." The show originally opened at New York's Sullivan Street Playhouse on May 3, 1960 and played 17,162 performances before closing January 13, 2002, making it the world's longest running musical.

For more information, visit www.fantasticksonstage.com.

Mark Braverman and Jane Waldman


Jane Waldman and Aubrey Reuben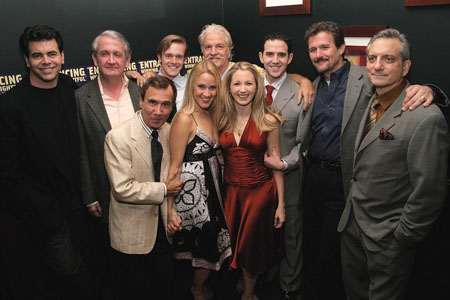 Burke Moses, John Deyle, Robert R. Oliver, Douglas Ullman Jr., Betsy Morgan, Leo Burmester, Sara Jean Ford, Santino Fontana, Paul Jackel, and Martin Vidnovic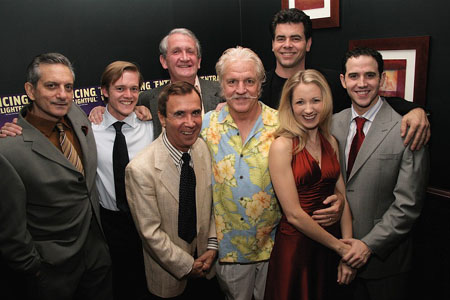 Martin Vidnovic, Douglas Ullman Jr., Robert R. Oliver, John Deyle, Leo Burmester, Burke Moses, Sara Jean Ford, and Santino Fontana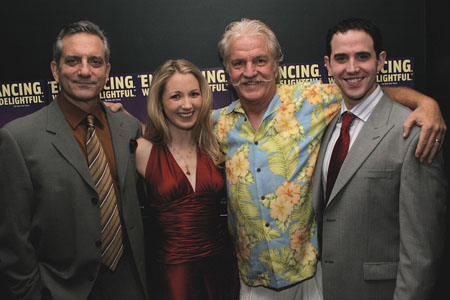 Martin Vidnovic, Sara Jean Ford, Leo Burmester and Santino Fontana


Martin Vidnovic, Santino Fontana, Sara Jean Ford and Leo Burmester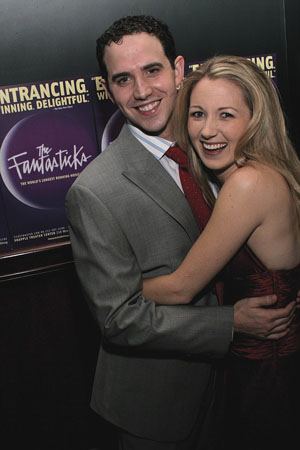 Santino Fontana and Sara Jean Ford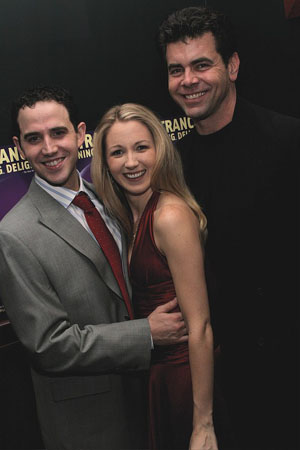 Santino Fontana, Sara Jean Ford and Burke Moses


Santino Fontana, Sara Jean Ford and Burke Moses


Sara Jean Ford


Jane Waldman and Santino Fontana


Related Articles
Ben Strothmann has been a portrait and theatrical photographer since 1995. Since building his first darkroom in his hometown of Milwaukee WI, his portrait studio (read more...)