Click Here for More Articles on DEAR EVAN HANSEN
Photo Coverage: The Company of the First National Tour of DEAR EVAN HANSEN Meets the Press!
The first national tour of Dear Evan Hansen is gearing up to hit the road. The cast and creatives got together to greet the press this week, check out Ben Levi Ross, Jessica Phillips and the whole tour family greeting the press in the photos below!
Dear Evan Hansen will begin performances in September 2018 at the Denver Center for the Performing Arts, followed by engagements in Los Angeles and San Francisco. For ticketing information, please go to www.dearevanhansen.com.
Stage and TV star Jessica Phillips will play 'Heidi Hansen', Tony Award-nominee Christiane Noll will play 'Cynthia Murphy', and Broadway veteran Aaron Lazar will play 'Larry Murphy.' Marrick Smith and Maggie McKenna round out the Murphy family (as Connor and Zoe, respectively), with Jared Goldsmith as 'Jared Kleinman' and Phoebe Koyabe as 'Alana Beck' completing the on-stage company. They join the previously announced Ben Levi Ross in the title role.
The cast also includes Stephen Christopher Anthony (as the Evan alternate) along with understudies Ciara Alyse Harris, John Hemphill, Noah Kieserman, Jane Pfitsch, Coleen Sexton and Maria Wirries.
Photo Credit: Walter McBride

National Tour Photo Call for 'Dear Evan Hansen' on September 6, 2018 at the New 42nd Street Studios in New York City.

Michael Greif, Benj Pasek, Justin Paul and Steven Levenson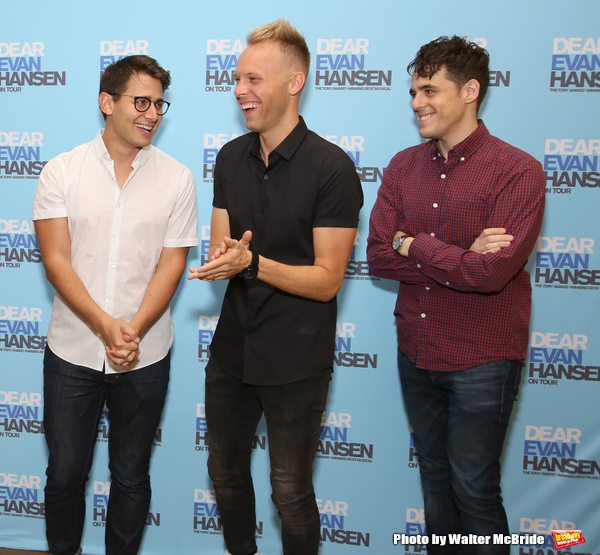 Benj Pasek, Justin Paul and Steven Levenson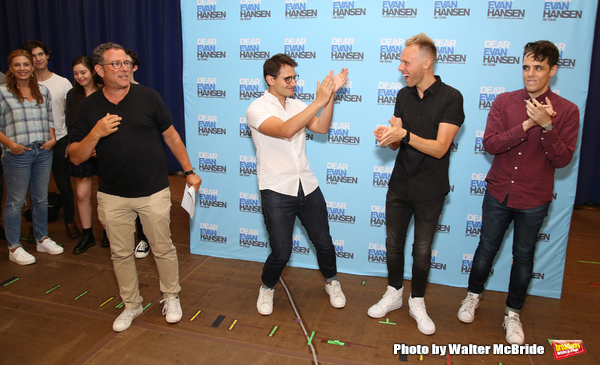 Michael Greif, Benj Pasek, Justin Paul and Steven Levenson

Michael Greif with cast

Ben Levi Ross, Michael Greif, Benj Pasek, Justin Paul and Steven Levenson

The cast and creative team of Dear Evan Hansen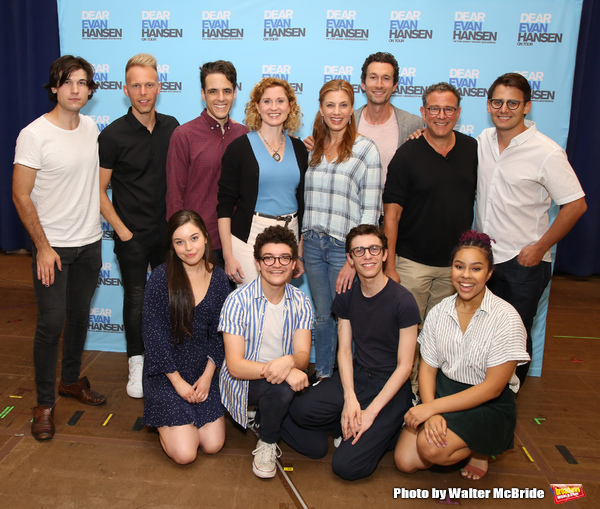 The cast and creative team of Dear Evan Hansen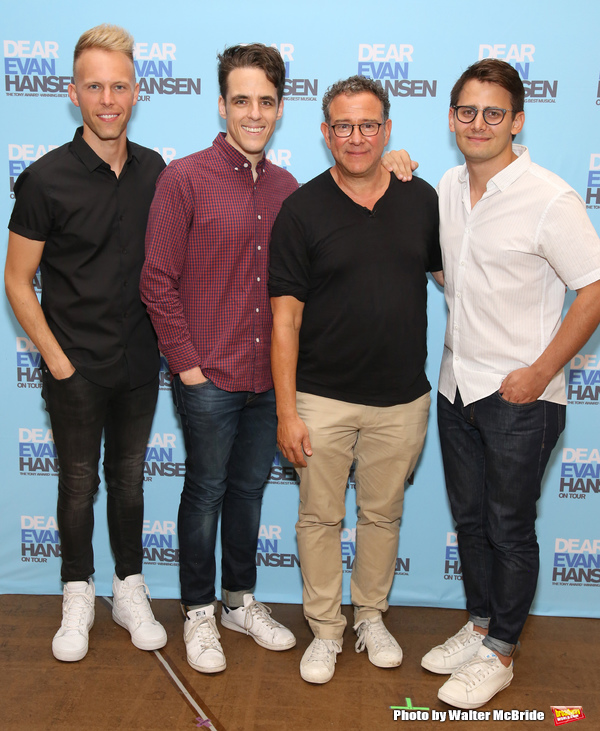 Creative Team: Justin Paul, Steven Levenson, Michael Greif and Benj Pasek

Creative Team: Justin Paul, Steven Levenson, Stacey Mindich, Michael Greif, and Benj Pasek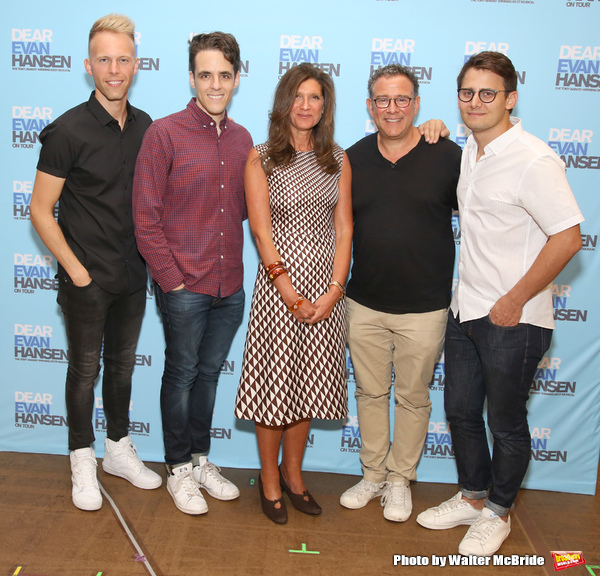 Creative Team: Justin Paul, Steven Levenson, Stacey Mindich, Michael Greif, and Benj Pasek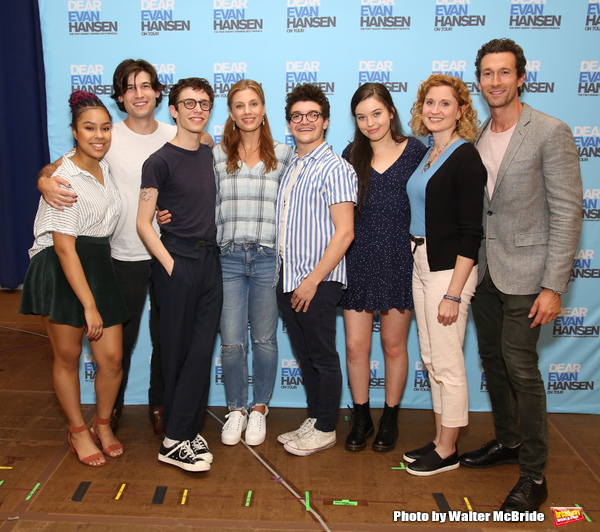 Phoebe Koyabe, Marrick Smith, Ben Levi Ross, Jessica Phillips, Jared Goldsmith, Maggie McKenna, Christiane Noll and Aaron Lazar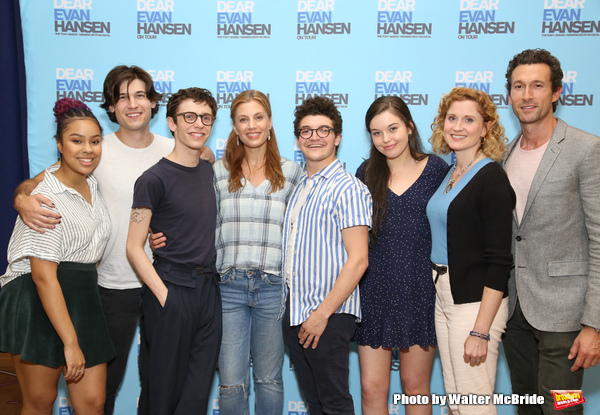 Phoebe Koyabe, Marrick Smith, Ben Levi Ross, Jessica Phillips, Jared Goldsmith, Maggie McKenna, Christiane Noll and Aaron Lazar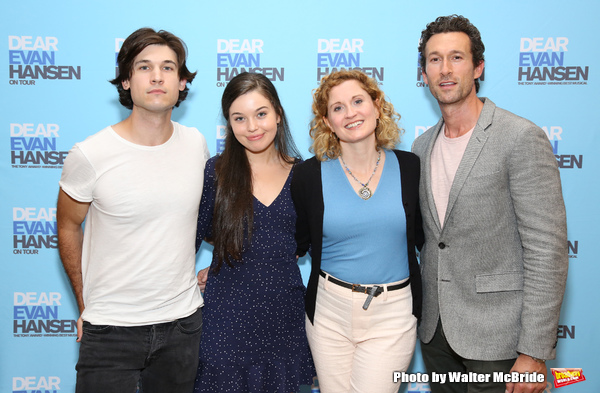 Marrick Smith, Maggie McKenna, Christiane Noll and Aaron Lazar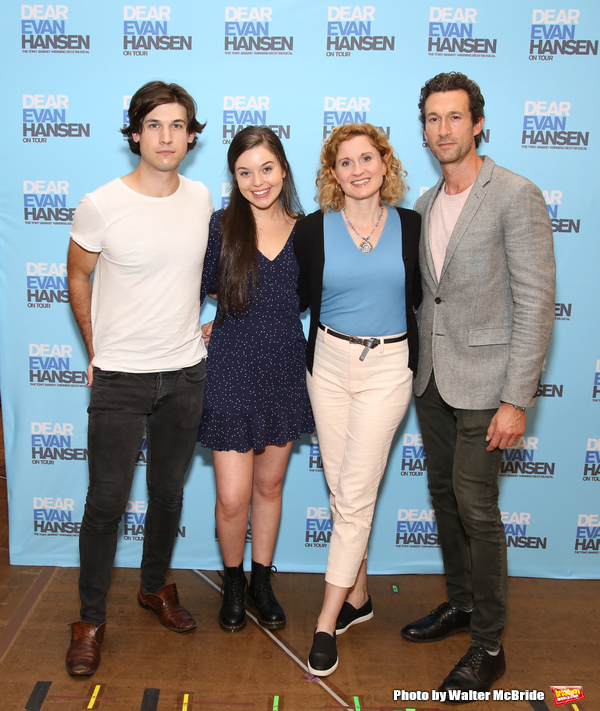 Marrick Smith, Maggie McKenna, Christiane Noll and Aaron Lazar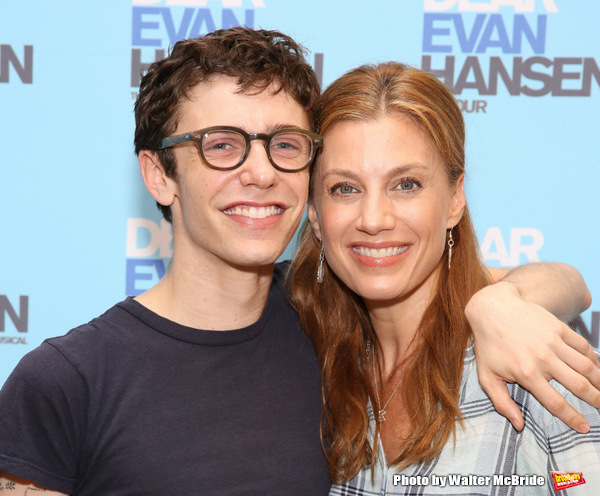 Ben Levi Ross and Jessica Phillips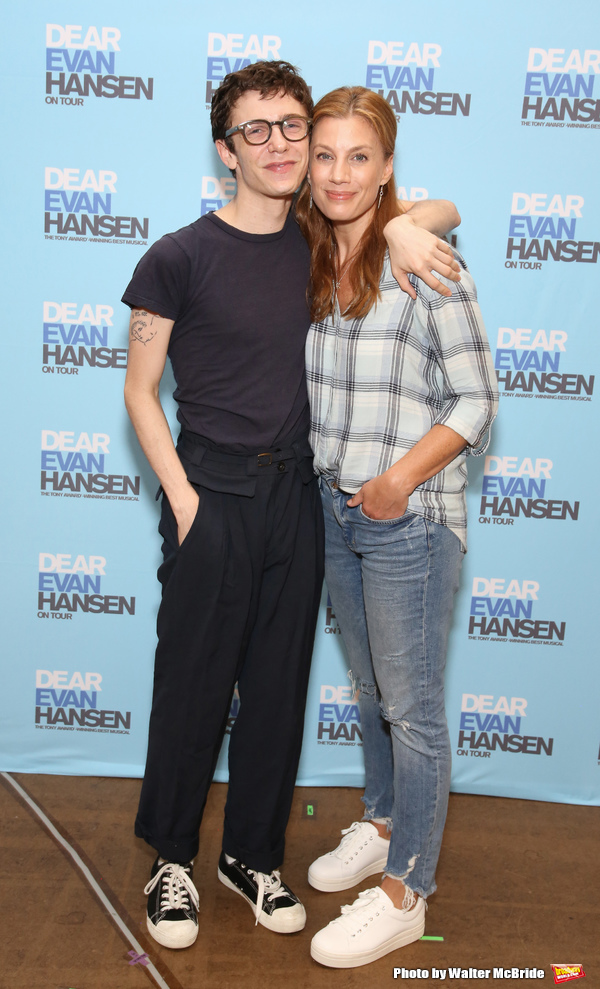 Ben Levi Ross and Jessica Phillips

Ben Levi Ross and Jessica Phillips

Ben Levi Ross and Jessica Phillips

Ben Levi Ross and Jessica Phillips