Photo Coverage: The Acting Company's Jane Eyre
The Acting Company is currently presenting Polly Teale's adaptation of Jane Eyre, directed by Davis McCallum.
"With the presentation of Teale's celebrated adaptation of Jane Eyre in the 2006/2007 season, The Acting Company continues its 34-year tradition of bringing touring classical productions, talented young actors and teaching artists into communities across America," state press notes.  "Jane Eyre is Charlotte Bronte's timeless coming-of-age story of one of literature's most independent and strong-willed women.  Recognized as a masterpiece when it was published in 1847, Jane Eyre remains a startlingly modern blend of passion, romance and suspense."
"Jane Eyre is obscure and plain but locked up in the attic of her imagination lives a woman so passionate, so wild, so full of longing, she must be guarded night and day for fear of the havoc she would wreak.  Who is this terrifying woman who threatens to destroy Jane's orderly world: a world where Jane has for the first time fallen in love?"
Honored by the Tony's for Excellence in Theater, The Acting Company has won the Los Angeles Drama Critics Circle Award, Citibank's Excellence in Education Award, two Audelco and Obie Awards.  The Company has performed 127 productions for over 3 million people in 48 states and nine foreign countries. The Company has given a generation of actors the opportunity to master their craft, including alumni members Kevin Kline, Patti LuPone, Jesse L. Martin, Frances Conroy, Rainn Wilson and Jeffrey Wright.
For more information on Jane Eyre and the New York Season including performance calendar and location, visit www.theactingcompany.com.
Photos by Richard Termine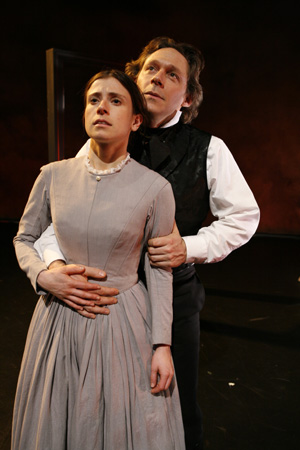 Hannah Cabell and Christopher Oden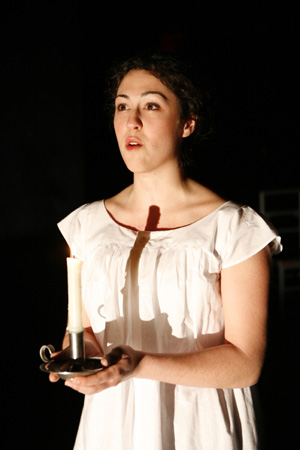 Kelley Curran

Liv Rooth

Hannah Cabell and Amy Landon

Hannah Cabell and Carie Kawa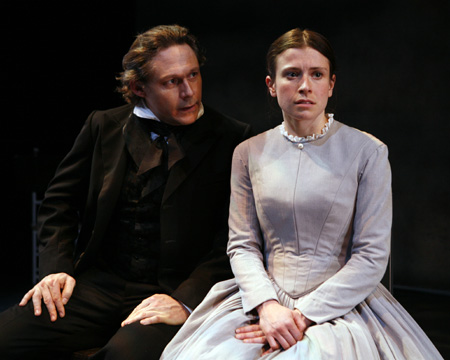 Christopher Oden and Hannah Cabell

Carie Kawa

Hannah Cabell and Christopher Oden

Matt Steiner and Amy Landon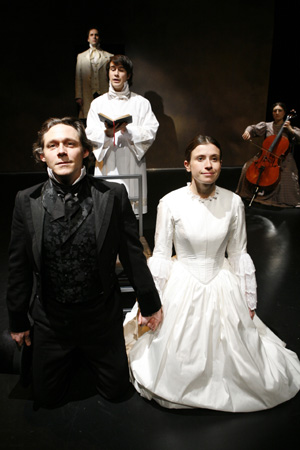 Christopher Oden and Hannah Cabell (foreground) with Jeffrey M. Bender, Matt Steiner and Deborah Friedman (cellist)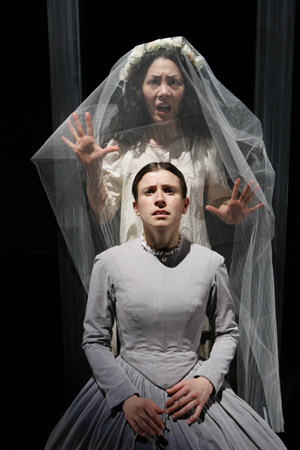 Carie Kawa and Hannah Cabell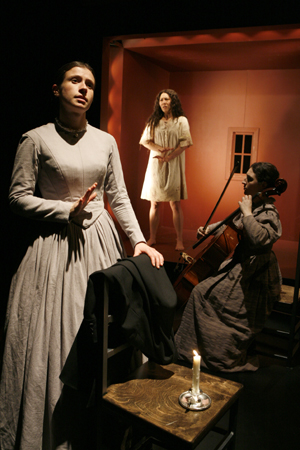 Hannah Cabell, Carie Kawa and Mina Friedman (cellist)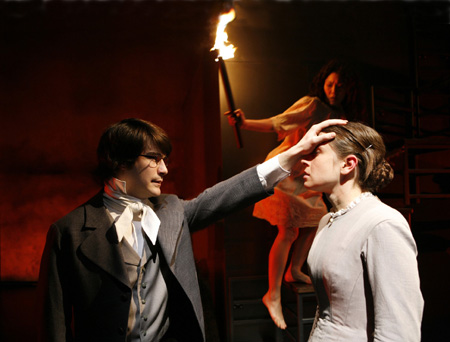 Matt Steiner and Hannah Cabell with Carie Kawa (background)

Hannah Cabell and Kelley Curran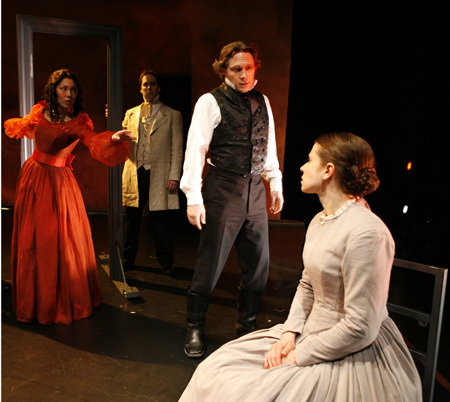 Carie Kawa, Jeffrey M. Bender, Christopher Oden and Hannah Cabell