Click Here for More Articles on ADDAMS FAMILY
Photos: THE ADDAMS FAMILY Opens in Toronto
They're creepy and they're kooky, mysterious and spooky, they're all together ooky...and they've arrived in Toronto! The Addams Family opened Wednesday night at The Toronto Centre for the Arts, giving Toronto audiences the chance to see a new and revamped version of the show currently running on Broadway.
The musical version of The Addams Family is based more on the classic Charles Addams cartoons then the television series everyone has come to know, so audiences should be prepared to learn a bit more about the kooky clan as their characters become more fleshed out and explored in this new production.
The stellar cast is led by the deliciously dark Douglas Sills and Sara Gettelfinger (who's costume alone is worth the price of admission) as Gomez and Morticia Addams, parents struggling with the knowledge that their daughter Wednesday (a vocally outstanding Cortney Wolfson) is growing up and falling in love. Rounding out the family are Blake Hammond as Uncle Fester, Pippa Pearthree as Grandma, Patrick D. Kennedy as Pugsley and Tom Corbeil as Lurch.
Where this show truly succeeds is that it puts family dynamics in the forefront, using the trials and tribulations of dealing with a teenaged girl who is growing up and falling in love as the heart and soul of the piece. This works remarkably well, giving a show that could have been all bad one-liners and fancy sets and costumes real heart. Plus, how often do you get to clap, tap and snap along to great theme music with 1000 other people? Grab your tickets now, and get ready to da-da-da-dum snap snap!
When and Where?
The Addams Family
The Toronto Centre for the Arts
Nov 16th - 27th
Tickets range from $62 to $180 and can be purchased in person at the box office, by phone at 416-644-3665 or online at http://www.dancaptickets.com/pages/addams
All photos by Racheal McCaig Photography


Aubrey Dan

Aubrey Dan introduces Peter Deiwick to sing the National Anthem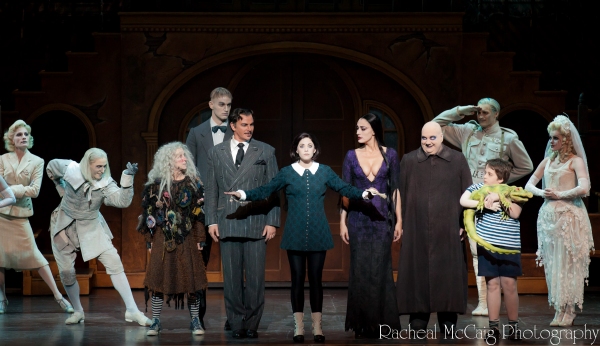 The Cast of The Addams Family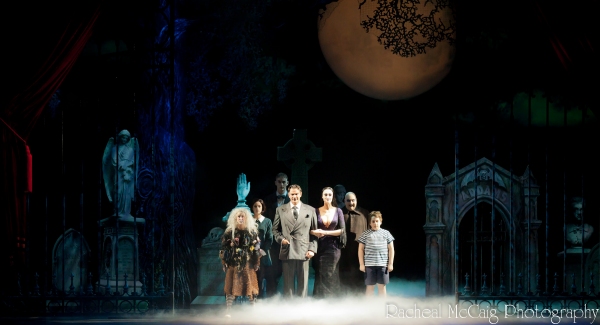 The Cast of The Addams Family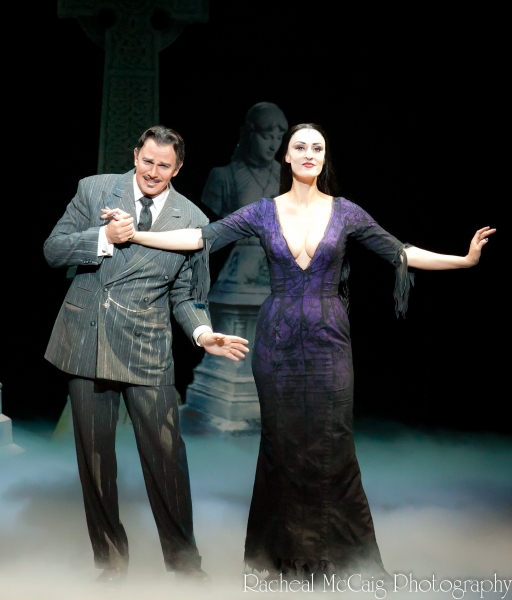 Douglas Sills and Sara Gettelfinger

The Cast of The Addams Family

The Cast of The Addams Family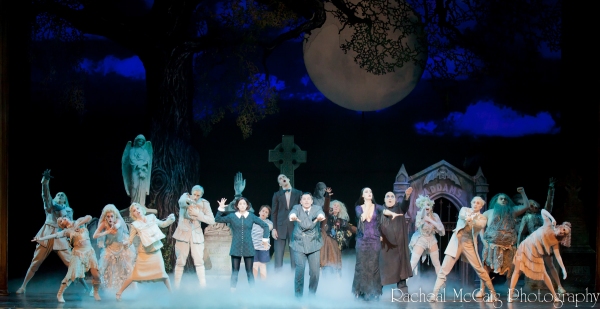 The Cast of The Addams Family

The Cast of The Addams Family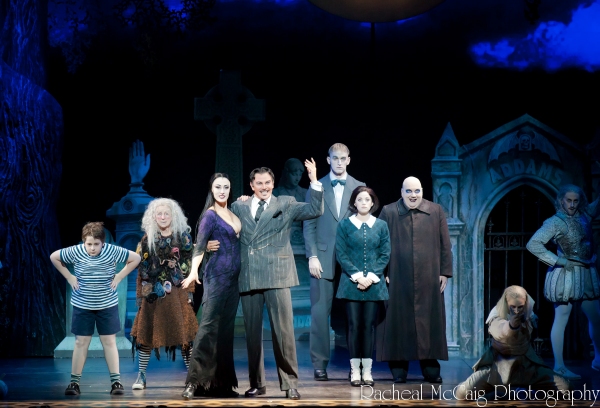 The Cast of The Addams Family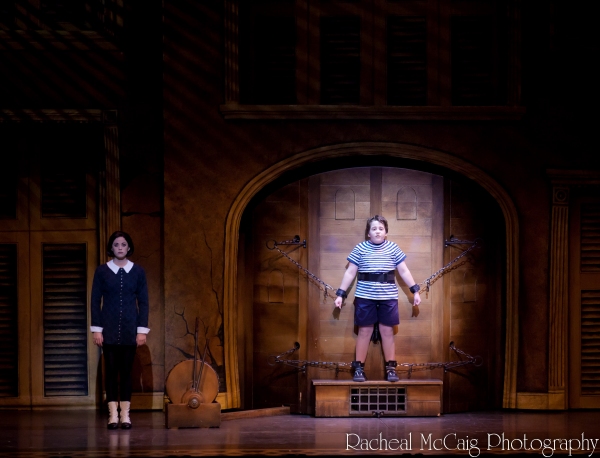 Cortney Wolfson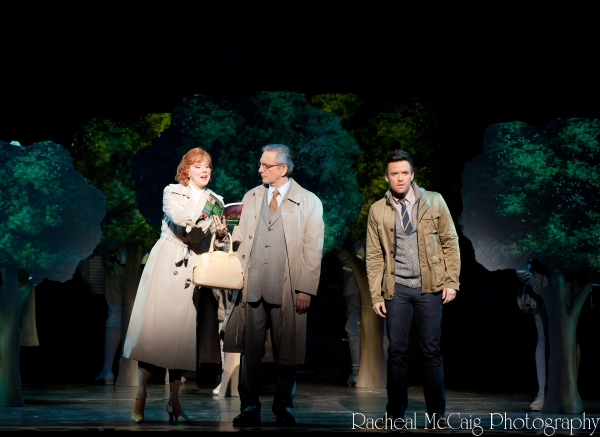 Crista Moore, Martin Vidnovic and Brian Crum

Blake Hammond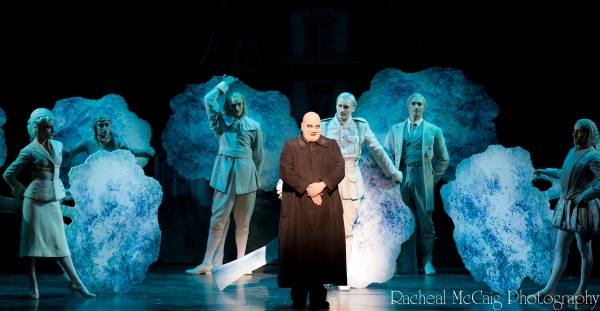 Blake Hammond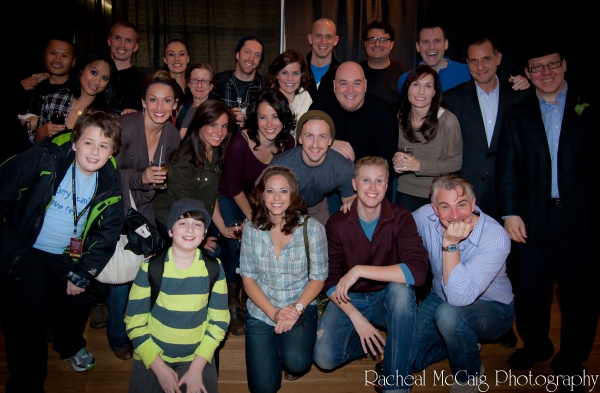 The cast of The Addams Family at the post-show reception