Photo Coverage: Stuck in the Zipper Concert
Stuck in the Zipper,
an April 26th benefit concert at the Zipper Theatre (336 W. 37th St.), showcased new songs by composers Joe Drymala and Eric Svejcar.
Euan Morton
(
Taboo, Brundibar, Measure for Pleasure
),
Amanda Watkins
(
Sweet Charity, Urinetown
),
Robert Cuccioli
(
Jacques Brel is Alive and Well..., Jekyll & Hyde
),
Tyler Maynard
(
Altar Boyz
) and
Kate Wetherhead
(
The 25th Annual Putnam County Spelling Bee, Sarah, Plain and Tall
), as well as
Andrew Keenan-Bolger
(
Beauty and the Beast, Seussical
),
Whitney Bashor
,
Harris Doran
(Actors' Fund benefit concert of
Hair
), and Kacie Sheik (Las Vegas'
We Will Rock You
), were featured in the concert. Ryan J. Davis served as director.The concert benefited the Matthew Shepard Foundation and the Southern Poverty Law Center. The performers premiered songs from new summer musicals
White Noise
(Drymala) and
Prince Hal of Soho
(Svejcar), as well as material from Svejcar's 2004 NYMF Audience Award Winner
Caligula
and Drymala's upcoming
The Golden City.
For more information, visit the official
White Noise
website at
www.whitenoisethemusical.com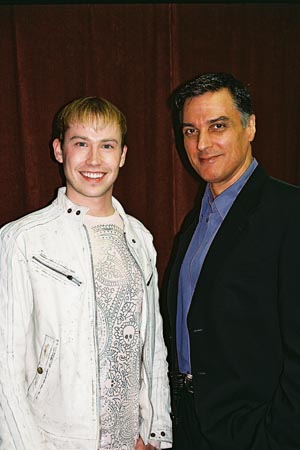 Tyler Maynard
(
Altar Boyz
) and
Robert Cuccioli
(
Jacques Brel is Alive and Well and Living in Paris
)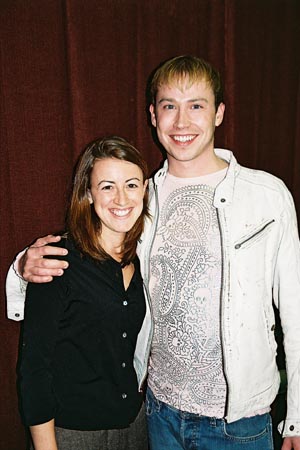 Kate Wetherhead
(
The 25th Annual Putnam County Spelling Bee, Sarah, Plain and Tall
) and
Tyler Maynard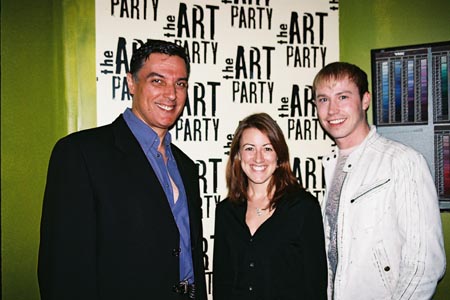 Robert Cuccioli
,
Kate Wetherhead
and
Tyler Maynard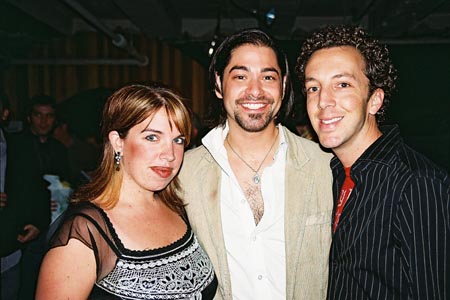 Kate Pazakis
,
Daniel Torres
(
The Woman in White
) and
Brian Golub
(
Naked Boys Singing
)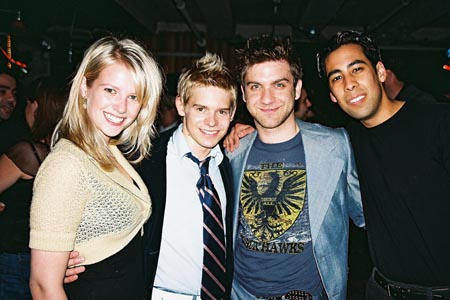 Whitney Bashor
,
Andrew Keenan-Bolger
,
Harris Doran
and Justin Mendoza (Keyboard)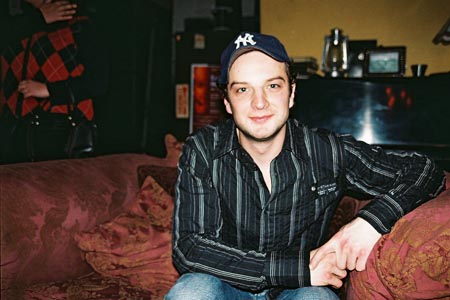 Euan Morton
(
Taboo, Measure for Pleasure, Brundibar
)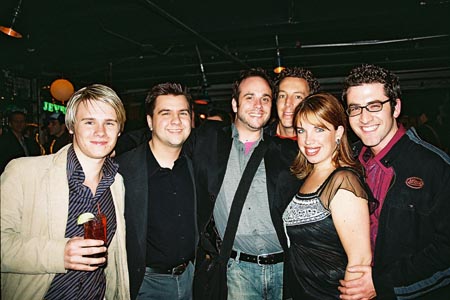 Seth Sikes,
Michael Cassara
,
Rob Maitner
,
Brian Golub
,
Kate Pazakis
and
Ben Rimalower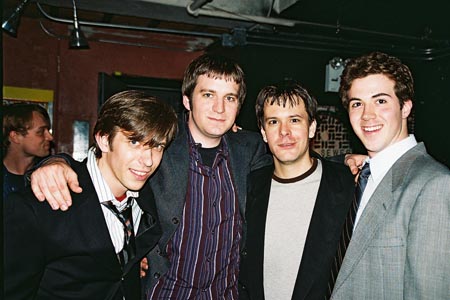 Joe Drymala (Composer), Ryan Davis (Director, Producer), Eric Svejcar (Composer, Musical Director) and Matthew Nasser (Co-Producer)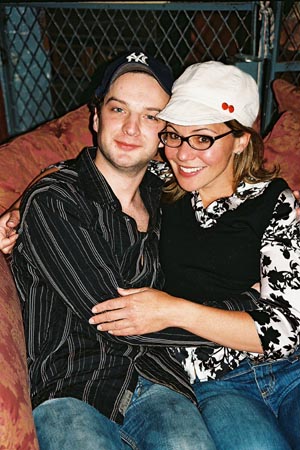 Euan Morton
and
Amanda Watkins
(
Sweet Charity
)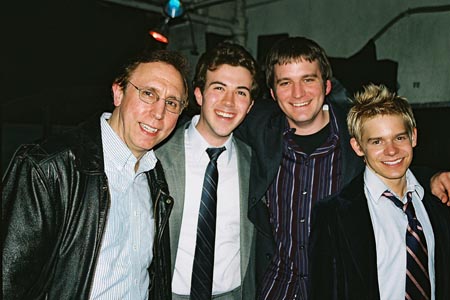 Rick Crom
(
Urinetown
), Matthew Nasser, Ryan Davis and
Andrew Keenan-Bolger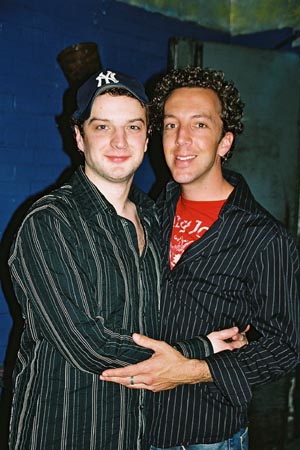 Euan Morton
and
Brian Golub