Click Here for More Articles on THE LAST SHIP
Photo Coverage: Sting Joins the Company of His New Broadway Musical- THE LAST SHIP!
Just last night, Sting joined the cast of the musical he penned, The Last Ship, for a limited run through January 10, 2015. He will be replacing actor Jimmy Nail, who is said to have 'blessed' the move. Sting then joins Paul Simon on tour in New Zealand on January 30, 2015, making any further extensions unlikely. BroadwayWorld was there for his first official curtain call last night, and you can go inside the special night below!
THE LAST SHIP is a new musical with an original score by 16-time Grammy Award® winner Sting. Inspired by Sting's own childhood experiences, this World Premiere production features direction by two-time Tony Award-winner Joe Mantello (Wicked), a book by Tony Award-winner John Logan (Red) and Pulitzer Prize winner Brian Yorkey (Next to Normal), and choreography by Olivier Award winner Steven Hoggett (Once).
Throughout Sting's enduring career, he has earned 16 Grammy Awards, a Golden Globe, an Emmy, three Oscar nominations, and has sold close to 100 million albums from his combined work with The Police and as a solo artist. He is a member of both the Rock and Roll Hall of Fame and the Songwriters Hall of Fame, has appeared in more than 15 films and authored two books, including the New York Times best-selling memoir, Broken Music. His fourteenth solo album, entitled The Last Ship, is inspired by the story of his forthcoming play of the same name and draws upon his memories of the shipbuilding community of Wallsend in the North East of England where he was born and raised. In February 2014, PBS' "Great Performances" premiered "Sting: The Last Ship," featuring Sting performing songs from both his album and Broadway-bound musical captured live at The Public Theater in New York City. For further information, visit sting.com.
Photo Credit: Walter McBride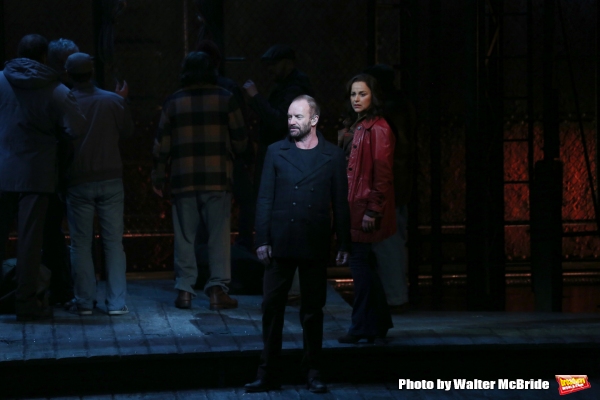 Sting and Sally Ann Triplett

Sting and the cast

Sting and the cast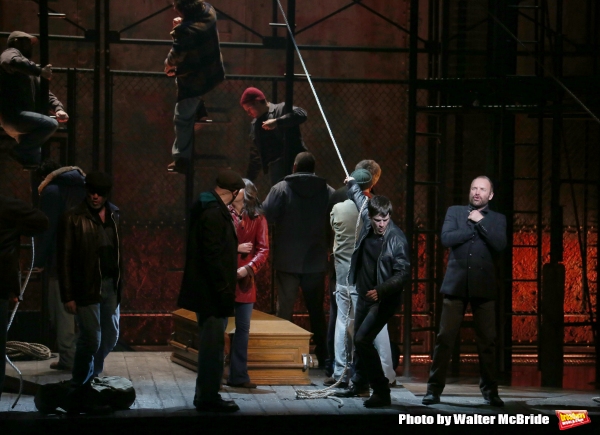 Sting and the cast

Sting and the cast

Sting and the cast

Sting and the cast

Sting and the cast

Sting and the cast

Sting and the cast

Sting and the cast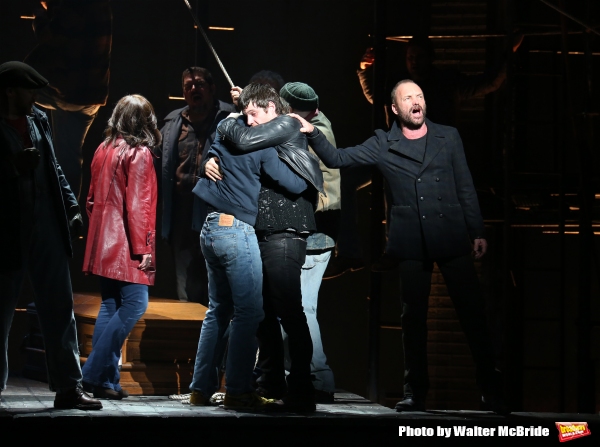 Sting and the cast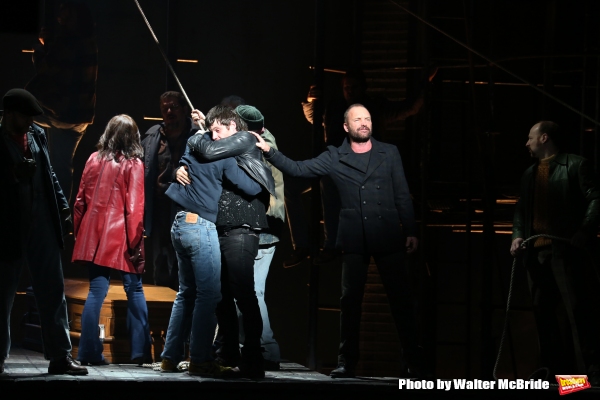 Sting and the cast

Sting and the cast

Sting and the cast

Sting and the cast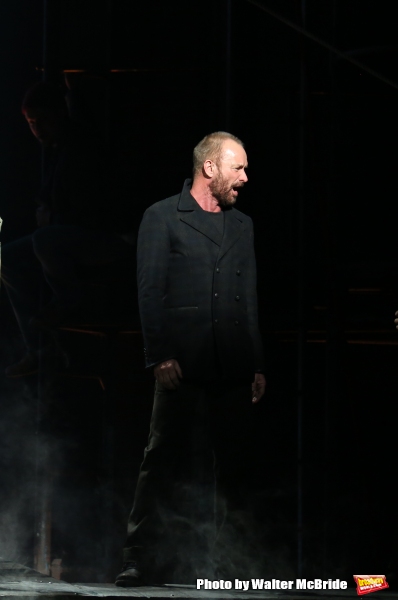 Sting

Sting and the cast

Sting and the cast

Sting and the cast

Sting and the cast

Sting and the cast

Sting and the cast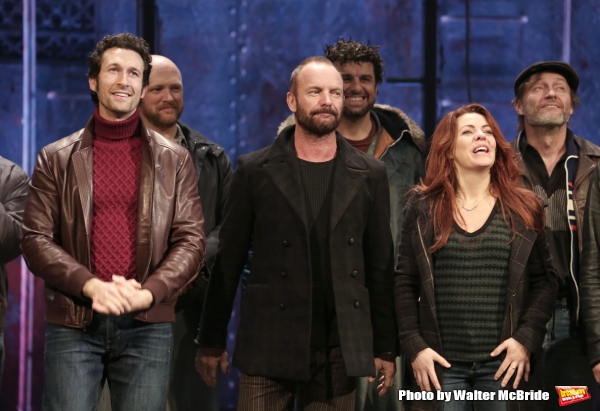 Sting with Aaron Lazar, Rachel Tucker and the cast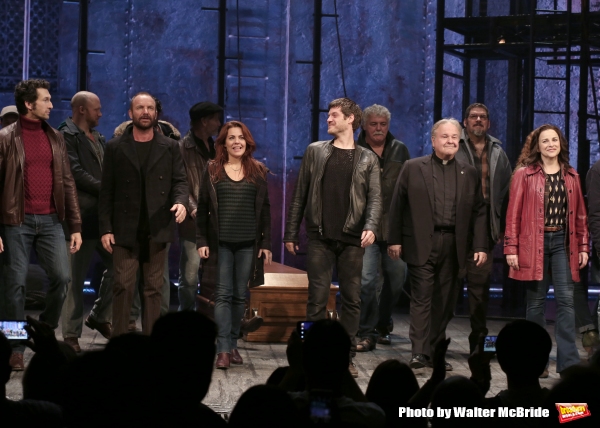 Sting with Aaron Lazar, Rachel Tucker, Michael Esper, Fred Applegate, Sally Ann Triplett and the cast

Sting with Aaron Lazar, Rachel Tucker, Michael Esper, Fred Applegate, Sally Ann Triplett and the cast

Sting with Aaron Lazar, Rachel Tucker and the cast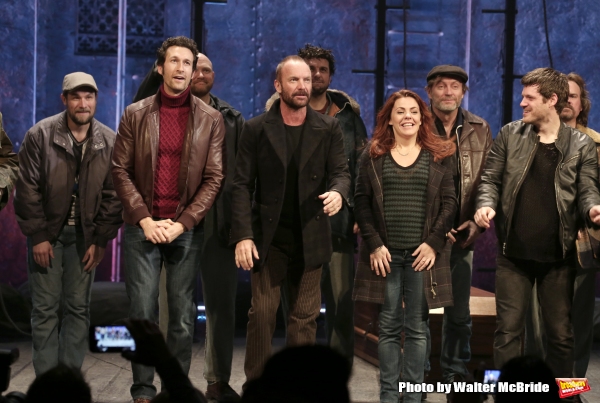 Sting with Aaron Lazar, Rachel Tucker, Michael Esper and the cast

Sting with Aaron Lazar, Rachel Tucker, Michael Esper and the cast

Sting with Aaron Lazar, Rachel Tucker, Michael Esper and the cast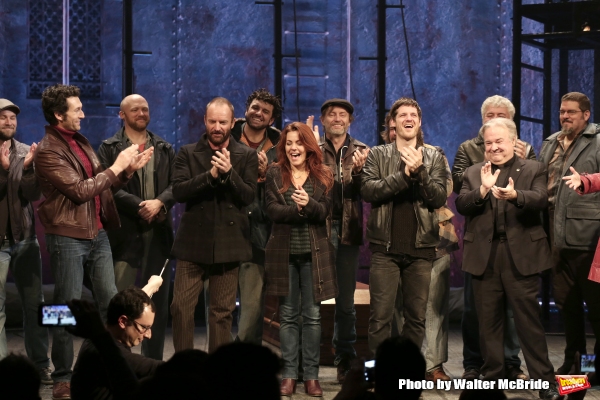 Sting with Aaron Lazar, Rachel Tucker, Michael Esper, Fred Applegate and the cast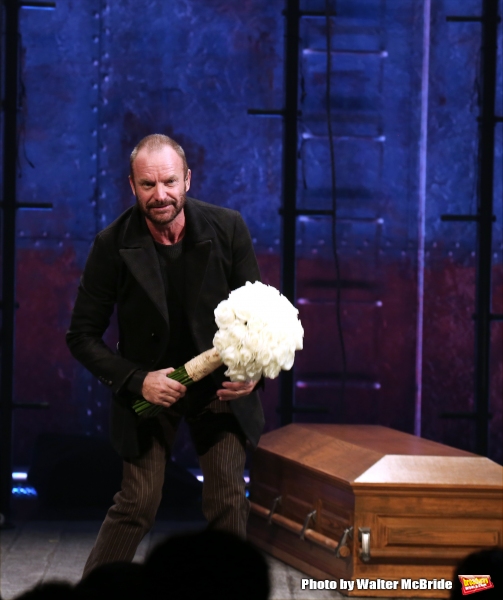 Sting

Sting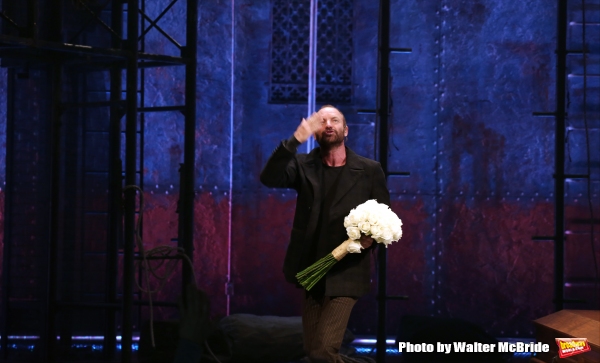 Sting

Sting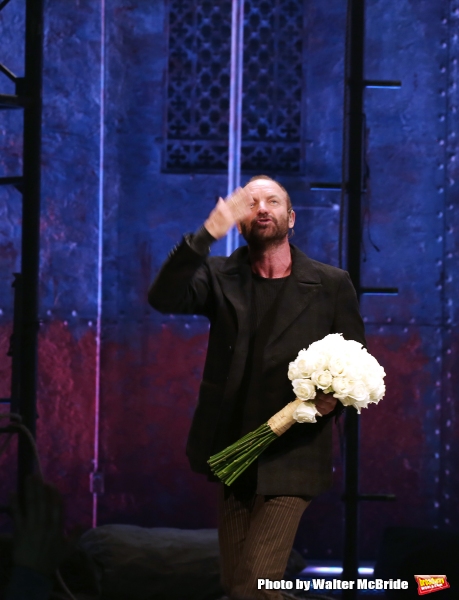 Sting

Sting

Sting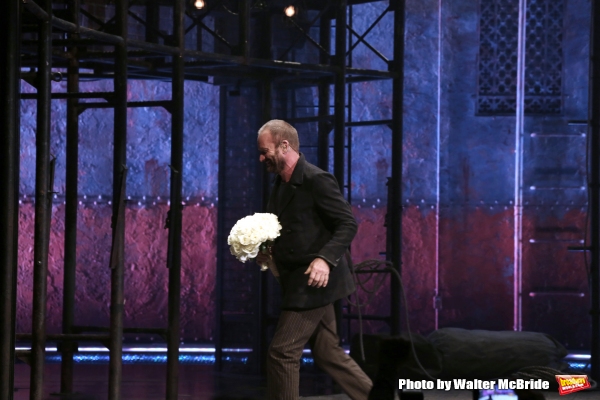 Sting