Photos: Stewart Lane B&N Signing
On Thursday, June 7th at Barnes & Noble Lincoln Center, 2007 Tony Award-nominee, and three-time Tony Award-winning Broadway Producer Stewart Lane, joined by Tony-winner Leslie Uggams, Tony-nominee Dee Hoty and acclaimed vocalist Julie Budd, took part in a performance, discussion and signing.
According to press notes, the event was a "a fun filled evening of live performances, theater chat, and a CD and book signing hosted by
Stewart Lane
...In celebration of Tony Week,
Stewart F. Lane
with Barnes and Nob
Les Want
to give back to the community with an evening full of live entertainment suitable for children and adults of all ages."
Lane is the producer of Broadway's Legally Blonde and a 3 time Tony award winner for Thoroughly Modern Millie, The Will Rogers Follies and La Cage aux Folles.   He is currently nominated for a 2007 Tony Award for Jay Johnson: The Two and Only.  He is the author of Let's Put On A Show!, a reader-friendly guide of the process of producing a play or musical from concept to standing ovations, and has also produced the movies ShowBusiness: The Road to Broadway and Brooklyn Rules, starring Alec Baldwin and FrEddie Prinze Jr.
Visit www.letsputonashow.biz for more information. Visit www.barnesandnoble.com for more on Barnes & Noble.
Photos by Rob Rich/www.imagesofsociety.com

Julie Budd, Stewart Lane and Leslie Uggams

Stewart Lane, Dee Hoty, Julie Budd and Leslie Uggams

Joe Franklin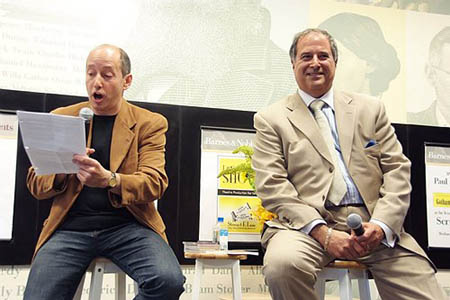 Steven Sorrentino and Stewart Lane

Steven Sorrentino and Stewart Lane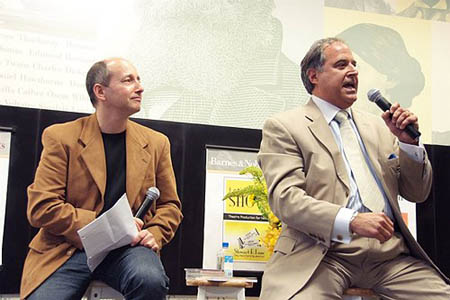 Steven Sorrentino and Stewart Lane

Steven Sorrentino and Stewart Lane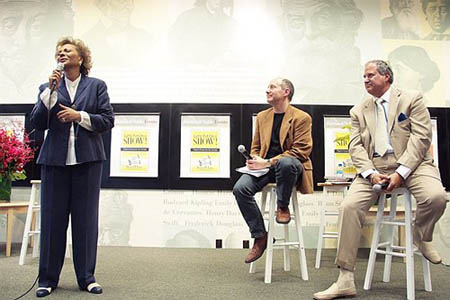 Leslie Uggams, Steven Sorrentino and Stewart Lane

Signing participants, including Julie Budd, Leslie Uggams, Dee Hoty, Stewart Lane and his wife