Photo Coverage: SpeakEasy Stage Company Honors Broadway's Alice Ripley and Boston's Paula Plum
One might say that Broadway luminary Alice Ripley is anything but "next to normal." A fearless actor, singer, songwriter and YouTube maven, the Tony Award-winning star of the 2010 Pulitzer Prize-winning musical Next to Normal demonstrated quite clearly at the recent 21st Anniversary Gala of SpeakEasy Stage Company in Boston that she has no equal when it comes to entertaining a crowd. Whether fielding questions from Gala emcee Jared Bowen of WGBH-TV's Greater Boston or accompanying herself on guitar while singing her latest single release "Beautiful Eyes," the multi-talented self-proclaimed "mixed media artist" and Gala honoree proved why she is so beloved. She's a genuine original.
Gracious, funny, intelligent and open, Ripley spoke of the years she spent developing the character of Diana (a mother tormented by the highs and lows of bipolar disorder) and of her unusually close relationship with her fans. "Next to Normal was such a breakthrough piece that after the show people would come up to me at the stage door and bare their souls about their own family histories of mental illness. Musical theater had never seen a show or character like this before. It was like putting this woman's car crash on stage every night. It resonated with people in profound ways."
Ripley also joked about the down side of being so open - with her fans and her detractors. When asked about her distinctly unique YouTube channel RipleyTheBand, she laughed and rattled off some of the comments people have made in response to her unrehearsed, stream-of-consciousness, self-recorded acting exercises. "What is this supposed to mean?" she whined. "I don't get it. It's stupid. This woman is crazy." Stating that she has a cadre of devoted fans but also those "who just hate me," Ripley laughed, "I just picture those people in their underwear scratching themselves." She demonstrated in grand exaggeration. "What they don't understand is that if you look at all the videos together, what you see is me."
The megawatt star of several Broadway shows including The Who's Tommy, Side Show, The Rocky Horror Show, James Joyce's The Dead, and Sunset Boulevard, Ripley also appeared in Lés Miserables as Fantine on Broadway and in the National Tour. When asked if winning the Tony for Next to Normal has changed her career path, she answered coyly, "Well, I do have a higher profile now - and I can get more money (laughs). But then again, I am still between gigs. So if you have offers I am ready to let go of Diana."
As if Ripley weren't enough star power for one Gala, SpeakEasy Stage also honored the delightful Paula Plum, a bona fide member of Boston's acting royalty. Plum, moved to tears by the outpouring of love from the assembly, regained her composure and warmed up the crowd by accepting her award several dinner courses before Ripley took the stage. She quipped that she and Ripley had gotten into a fistfight in the parking lot before the event started. "The girl is strong!" Plum attested. Then she scolded the evening's host by saying, "Come on, SpeakEasy. Two divas in one night? What were you thinking?"
Some of Boston's best theatrical talent entertained in tribute to Plum. Kerry A. Dowling, a local acting stalwart currently starring as Diana in SpeakEasy's shatteringly good production of Next to Normal directed by founder and producing artistic director Paul Daigneault, sang "You Can't Take That Away from Me." Rising star McCaela Donovan wrapped her beautiful soprano around a Stephen Sondheim medley of "Not While I'm Around," "Children Will Listen" and "No One Is Alone." Maureen Keiller, a colleague and dear friend of Plum's, choked back both laughter and tears as she sang her parody version of "To Sir with Love." Finally, Plum's actor husband of 35 years, Richard Snee, set every role and show on his wife's resume to a sort of hip hop beat, highlighting just how many Ruth's she has played and how many times she has been in Blithe Spirit during her long and impressive career.
A host of Boston actors and directors who have worked at SpeakEasy Stage over the past 21 years walked the proverbial red carpet. Guests included cast members of Next to Normal Chris Caron, Kerry A. Dowling, Sarah Drake, Michael Levesque, and Michael Taconni. Also in attendance were Leigh Barrett, Amelia Broome, Ellen Colton, Sarah deLima, Shana Dirik, Aimee Doherty, McCaela Donovan, Maureen Keiller, Jonathan Popp, Brian R. Robinson, Kami Russell, Robert Saoud, Richard Snee, Kathy St. George, Bobbie Steinbach, Erica Spyres, and director Scott Edmiston.
Musical accompaniment for the evening was provided by pianists Paul S. Katz and Christopher Schelling. Schelling is a member of Ripley, the band formed by Alice Ripley in 2003.
The SpeakEasy Gala is an annual fundraising event whose proceeds help sustain the 21-year-old theater company, one of several in residence at the magnificent Boston Center for the Arts. A surprise highlight of the evening was a hotly contested bidding war for a last-minute auction item donated by Ripley: the opportunity to star in one of her YouTube videos. The winner was college student Alexa Lowis who outlasted several determined fans by bidding $3200. Stay tuned to the RipleyTheBand YouTube channel to catch a glimpse of Lowis. Maybe she'll recreate her impromptu happy dance for the camera.
PHOTOS BY GLENN PERRY AND JAN NARGI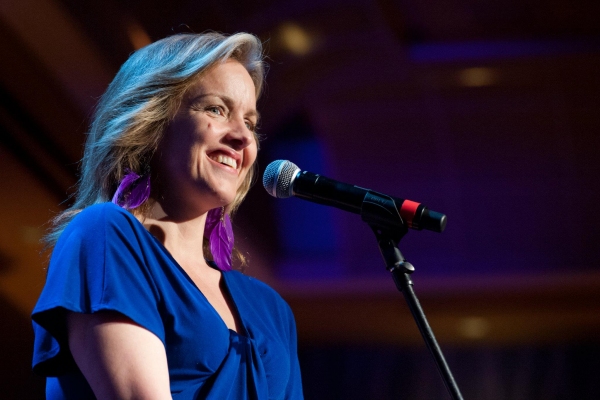 Alice Ripley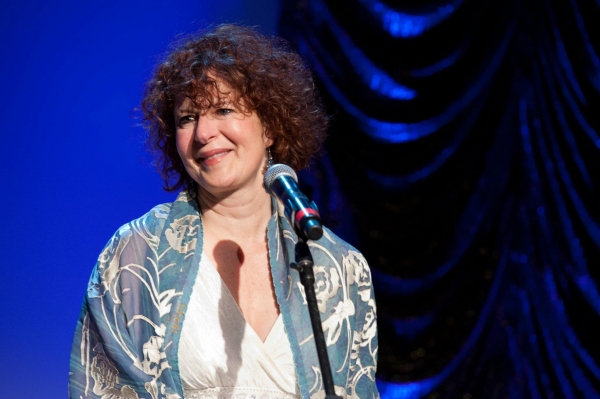 Paula Plum

Paula Plum, Paul Daigneault, Alice Ripley and Jared Bowen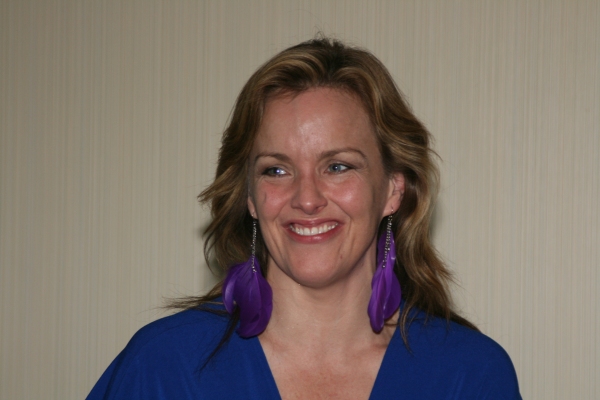 Alice Ripley

Alice Ripley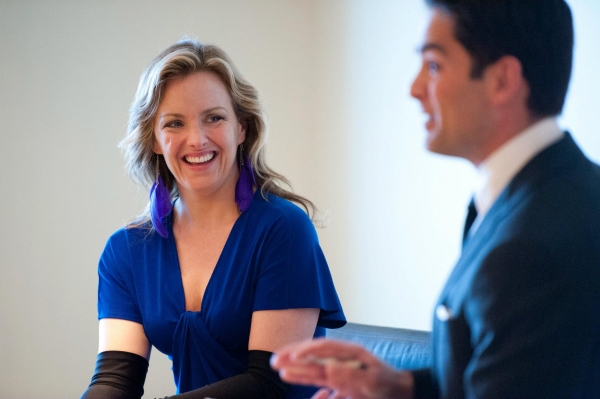 Alice Ripley and Jared Bowen

Paul Daigneault, Alice Ripley and Jared Bowen

Alice Ripley and Kerry A. Dowling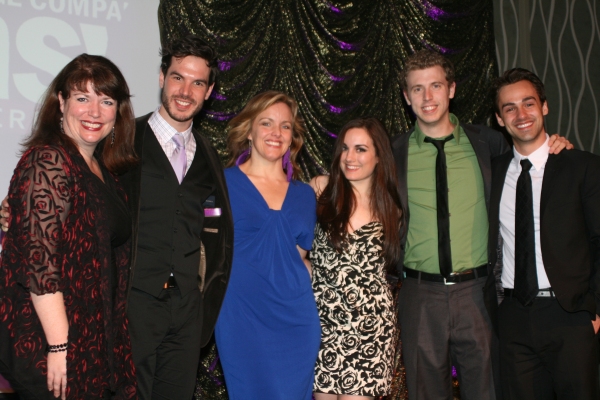 Alice Ripley with the cast of Next to Normal, Kerry A. Dowling, Chris Caron, Sarah Drake, Michael Levesque and Michael Taconni

Paula Plum

Paula Plum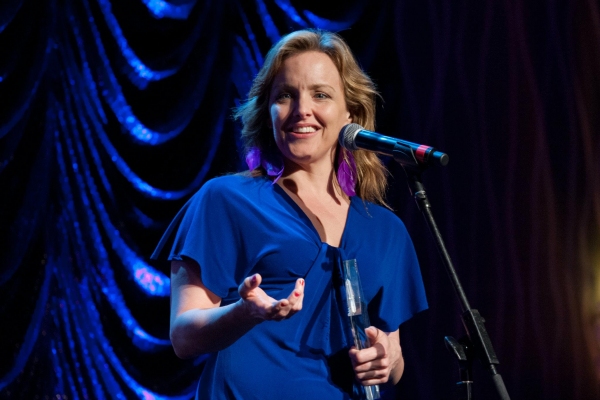 Alice Ripley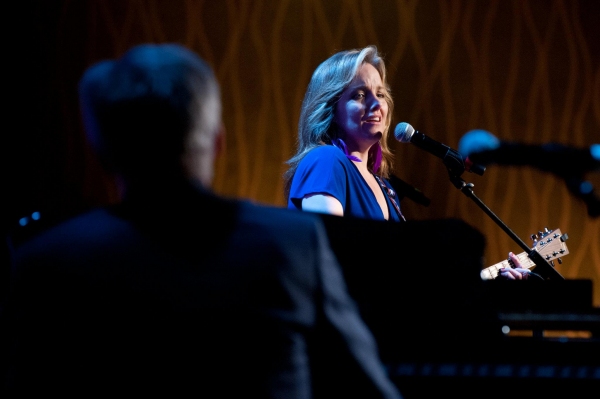 Christopher Schelling and Alice Ripley

Alice Ripley

Alice Ripley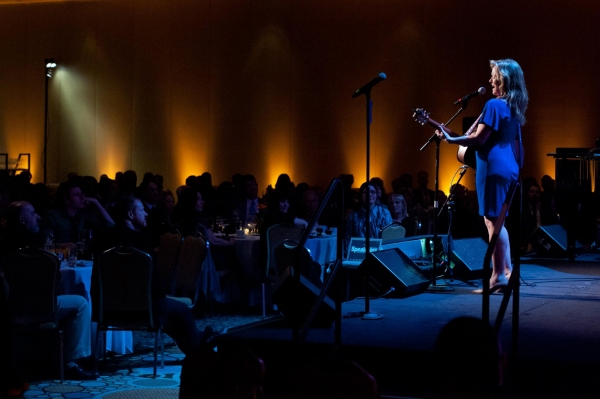 Alice Ripley

Jared Bowen and Paula Plum

Scott Edmiston, Paula Plum and Richard Snee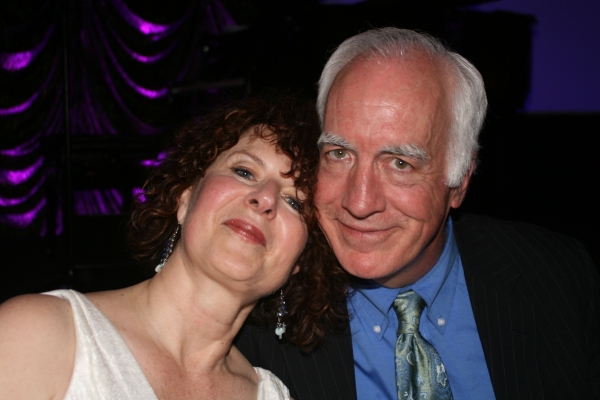 Paula Plum and Richard Snee

Amelia Broome and guest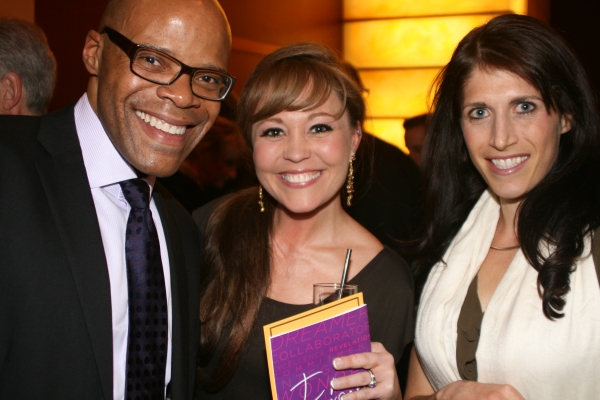 Brian R. Robinson, McCaela Donovan and guest

Erica Spyres (r) and guest

Jonathan Popp and guest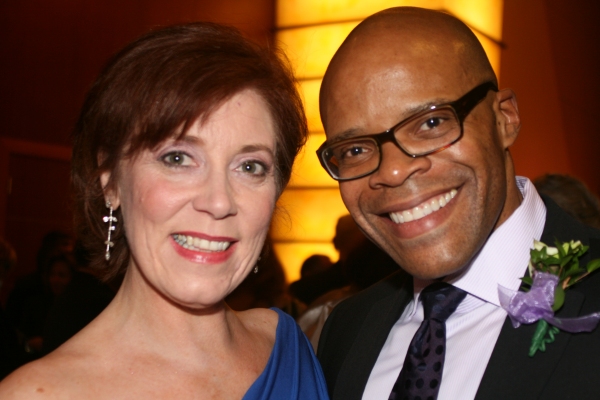 Leigh Barrett and Brian R. Robinson

Leigh Barrett and McCaela Donovan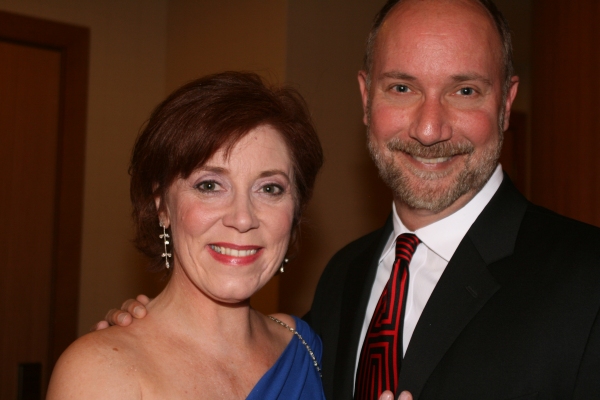 Leigh Barrett and Scott Edmiston

Paul Daigneault (l), Julie Arvedon Knowlton (r), and guests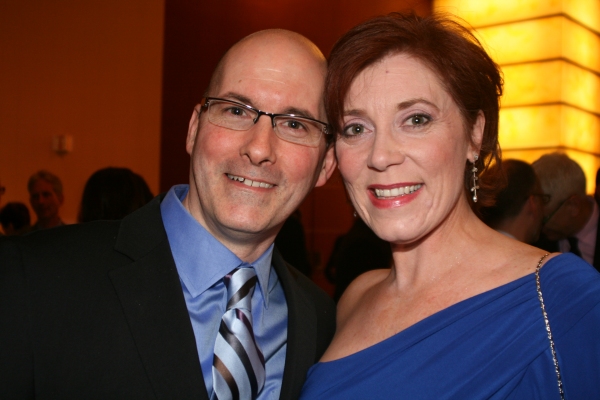 Paul Daigneault and Leigh Barrett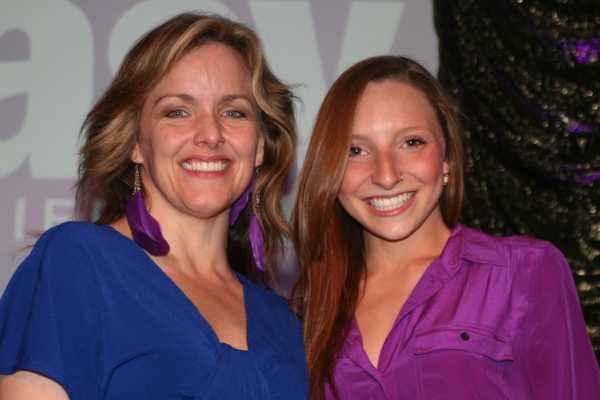 Alice Ripley and Alexa Lowis