Click Here for More Articles on JONATHAN GROFF
Photo Coverage: SPRING AWAKENING The Final Curtain Call
After an amazing run from Off-Broadway sleeper to Tony Award winning Best Musical Spring Awakening ended its run on Broadway last night, Sunday, January 18, following the 7pm performance.
BroadwayWorld was there to cheer on the ground breaking musical as it bid Broadway farewell.
When Spring Awakening closed, it had played 859 performances and 29 previews. Its eight 2007 Tony© Awards, including Best Musical, made Spring Awakening one of the biggest Tony winners in the past decade. In addition to the Tony Award wins, Spring Awakening won four Drama Desk Awards, three Outer Critics Circle Awards, and the NY Drama Critics Award for Best Musical, the Drama League award for Distinguished Production of a Musical, and the 2008 Grammy Award for Best Musical Show Album, among other notable citations.
Photos by Pablo Pimienta

Glenn Flesher, George Farmer, Trey Files, Olivier Manchon, Hiroko Taguchi, Andrew Durand and Amanda Castanos

George Farmer, Trey Files, Olivier Manchon, Hiroko Taguchi, Andrew Durand and Amanda Castanos

Christine Estabrook, Gerard Canonico, Hunter Parrish, Thad DeBrock, Alexandra Socha, Glenn Fleshler, George Farmer and Trey Files

Christine Estabrook, Gerard Canonico, Hunter Parrish, Thad DeBrock, Alexandra Socha, Glenn Fleshler, George Farmer and Trey Files

Gerard Canonico, Hunter Parrish, Thad DeBrock, Alexandra Socha, Glenn Fleshler and George Farmer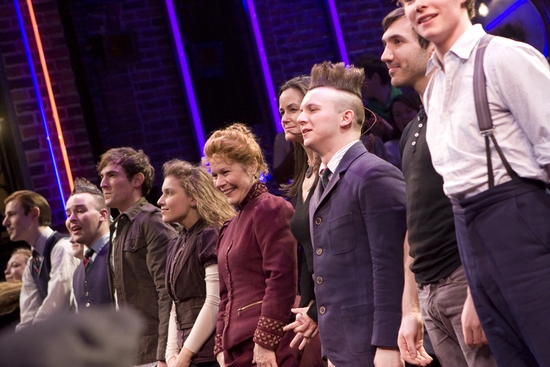 Blake Daniel, Gabriel Violet, Morgan Karr, Eryn Murman, Christine Estabrook, Gerard Canonico, Benjamin Kalb and Hunter Parrish

Christine Estabrook, Gerard Canonico, Benjamin Kalb, Hunter Parrish and Thad DeBrock

Christine Estabrook, Gerard Canonico, Hunter Parrish, Thad DeBrock, Alexandra Socha, Glenn Fleshler, George Farmer and Trey Files

Christine Estabrook, Gerard Canonico, Hunter Parrish, Alexandra Socha, Glenn Fleshler, Andrew Durand and Amanda Castanos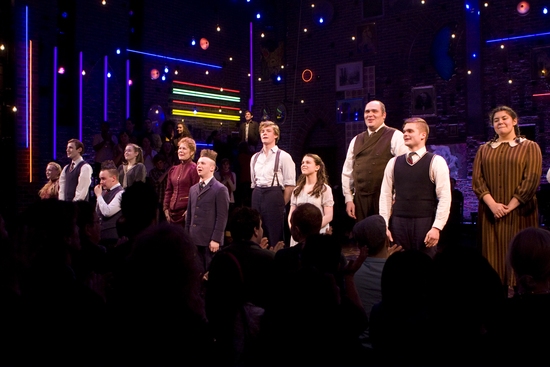 Christine Estabrook, Gerard Canonico, Hunter Parrish, Alexandra Socha, Glenn Fleshler, Andrew Durand and Amanda Castanos

Hunter Parrish, Duncan Sheik, Steven Sater and Alexandra Socha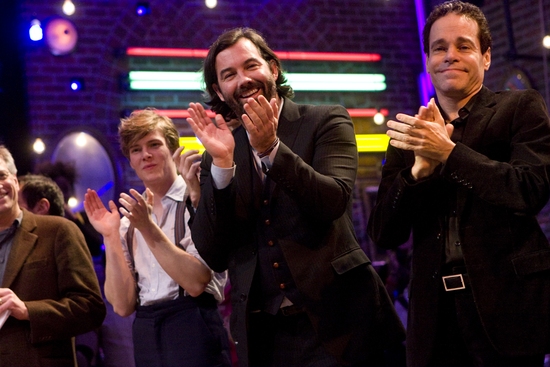 Hunter Parrish, Duncan Sheik and Steven Sater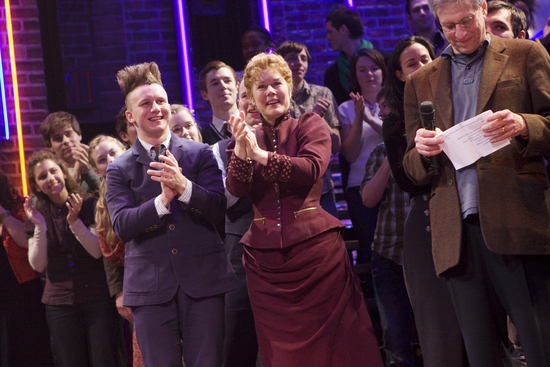 Christine Estabrook, Gerard Canonico and Ira Pittelman

Ira Pittelman, Hunter Parrish and Thad DeBrock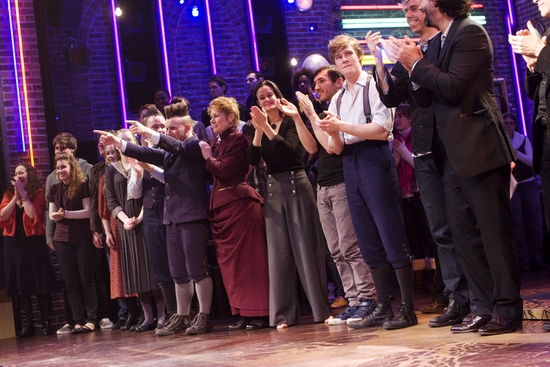 The Spring Awakening cast and creative team

Spring Awakening's final bows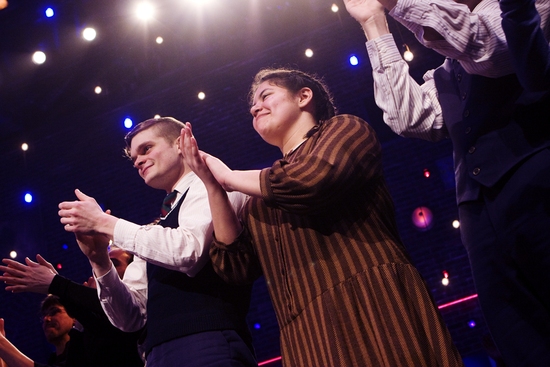 Andrew Durand and Amanda Castanos

Andrew Durand and Amanda Castanos

Thad DeBrock, Duncan Sheik, Steven Sater, Alexandra Socha, Tom Hulce and Glenn Fleshler

Thad DeBrock, Ira Pittelman, Duncan Sheik, Steven Sater, Alexandra Socha abd Tom Hulce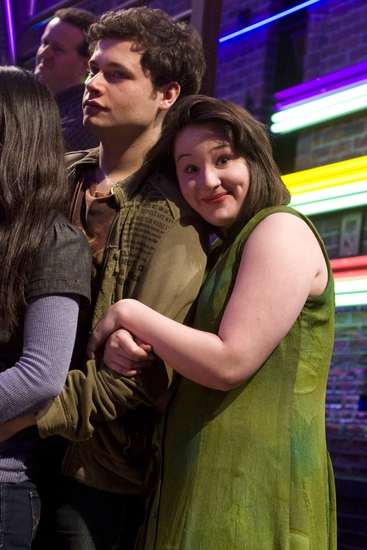 Zach Reiner-Harris and Emma Hunton

Benjamin Kalb, Hunter Parrish, Thad DeBrock, Duncan Sheik and Steven Sater

Ira Pittelman gives a final speech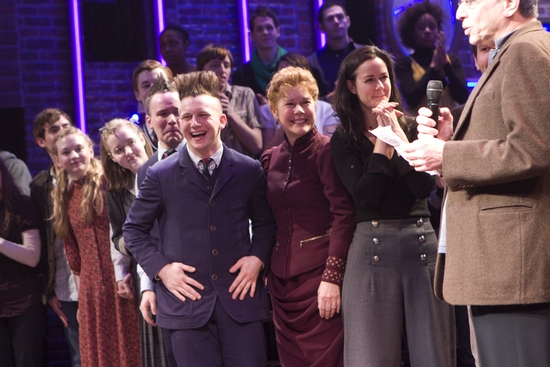 Emily Kinney, Caitlin Kinnunen, Gabriel Violett, Gerard Canonico, Christine Estabrook, Kimberly Grigsby and Ira Pittelman

Andrew Durand, Amanda Castanos and Matt Doyle

Matt Doyle

Hunter Parrish, Thad DeBrock, Duncan Sheik, Steven Sater, Alexandra Socha and Glenn Flesher

Hunter Parrish, Duncan Sheik and Thad DeBrock

Ira Pittelman, Benjamin Kalb, Hunter Parrish, Thad DeBrock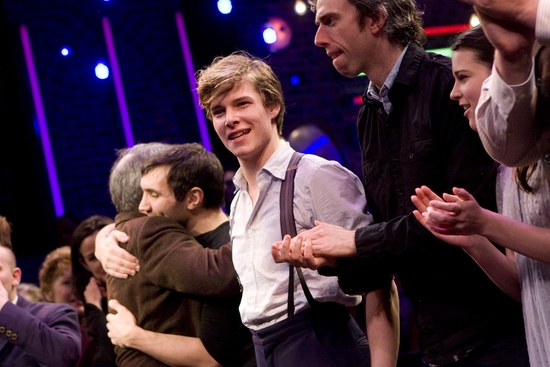 Ira Pittelman, Benjamin Kalb, Hunter Parrish, Thad DeBrock

Hunter Parrish, Thad DeBrock, Duncan Sheik and Steven Sater

The Spring Awakening company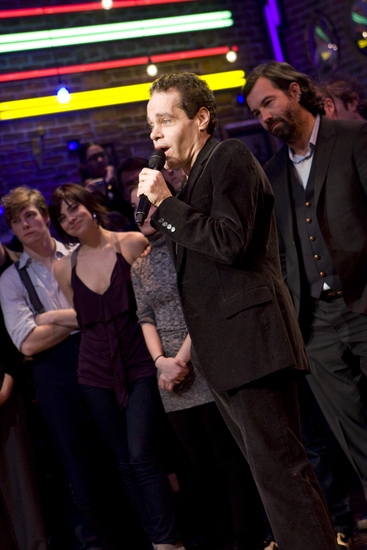 Steven Sater gives his curtain speech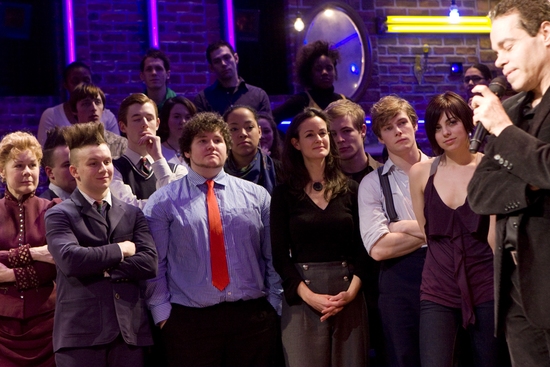 Christine Estabrook, Gerard Canonico, Brian CharLes Johnson, Kimberly Grigsby, Hunter Parrish, Krysta Rodriguez and Steven Sater

Duncan Sheik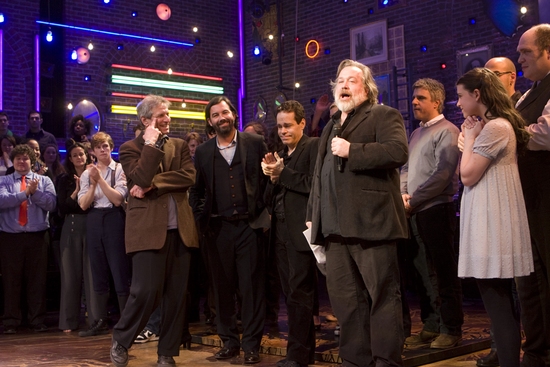 Ira Pittelman, Duncan Sheik, Steven Sater, Tom Hulce, Alexandra Socha and Glenn Fleshler

Brian CharLes Johnson, Kimberly Grigsby and Hunter Parrish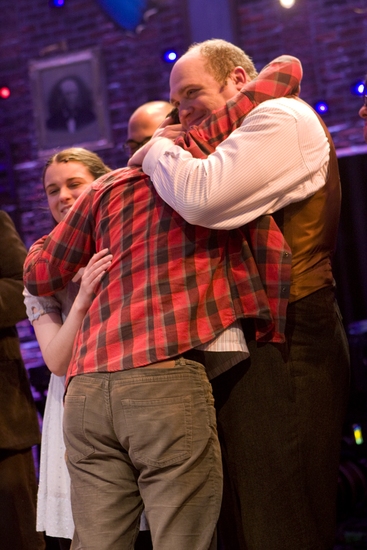 Glenn Fleshler embraces the moment

Steven Sater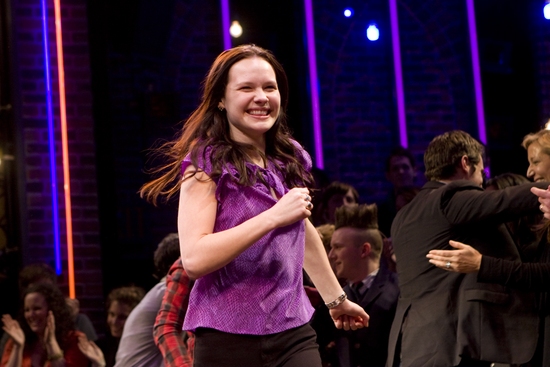 Lauren Pritchard

Lauren Pritchard, Jonathan Groff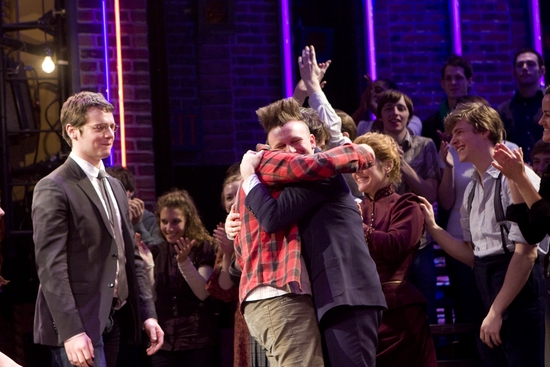 Jonathan Groff takes the stage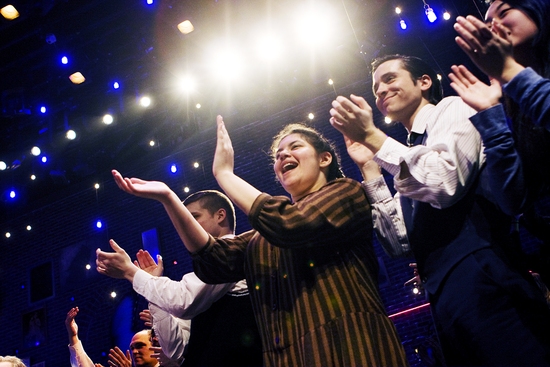 Amanda Castanos, Matt Doyle and the cast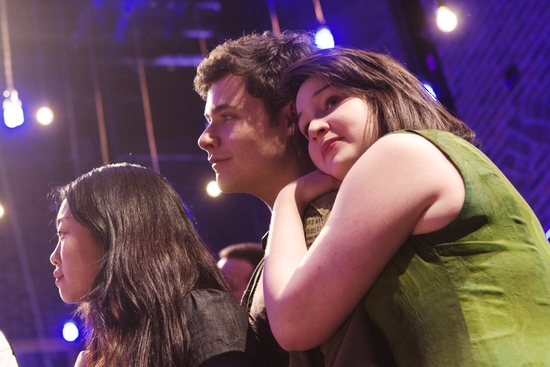 Alice Lee, Zach Reiner-Harris and Emma Hunton

The final bows on Broadway for Spring Awakening

Alexandra Socha

Alexandra Socha
Related Articles
Born and raised in Miami Florida, Pablo's interest in photography began when he was in his early 20's. What started out as a hobby soon (read more...)