Click Here for More Articles on SOMETHING ROTTEN
Photo Coverage: SOMETHING ROTTEN Stars Gather for Portrait Unveiling at Tony's di Napoli
Tony Award winner Christian Borle, and Tony Award nominees Brian d'Arcy James and John Cariani were honored last night with the unveiling of a signature Dan May portrait and party at Tony's di Napoli Restaurant in Times Square, hosted by Valerie Smaldone and Bruce Dimpflmaier, commemorating their roles as Shakespeare and the Bottom Brothers in the smash hit musical Something Rotten! BroadwayWorld was there for the special occasion and you can check out photos below!
The completely original new musical comedy, Something Rotten!, directed and choreographed by Tony Award winner Casey Nicholaw (THE BOOK OF MORMON, ALADDIN), with music and lyrics by Grammy Award winner Wayne Kirkpatrick and Golden Globe Award nominee Karey Kirkpatrick and a book by Karey Kirkpatrick and best-selling author John O'Farrell, officially opened on April 22nd at the St. James Theatre (246 West 44th Street) on Broadway.
From the co-director of THE BOOK OF MORMON and the producer of AVENUE Q comes something original... something fresh... Something Rotten!, a world-premiere musical comedy about the musical comedy that started it all. Welcome to the '90s - the 1590s - long before the dawn of premium tickets, star casting and reminders to turn off your cell phones. Brothers Nick (d'Arcy James) and Nigel Bottom (Cariani) are desperate to write a hit play but are stuck in the shadow of that Renaissance rockstar known as "The Bard" (Borle). When a local soothsayer foretells that the future of theatre involves singing, dancing and acting at the same time, Nick and Nigel set out to write the world's very first MUSICAL! But amidst the scandalous excitement of Opening Night, the Bottom Brothers realize that reaching the top means being true to thine own self... and all that jazz.
With its heart on its ruffled sleeve and sequins in its soul, Something Rotten! is an uproarious dose of pure Broadway fun and an irresistible ode to musicals - those dazzling creations that entertain us, inspire us, and remind us that everything's better with an exclamation point!
Photo Credit: Linda Lenzi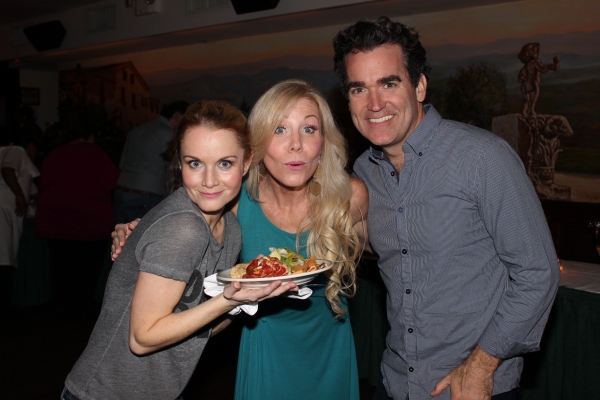 Kate Reinders, Jenny Hill and Brian d'Arcy James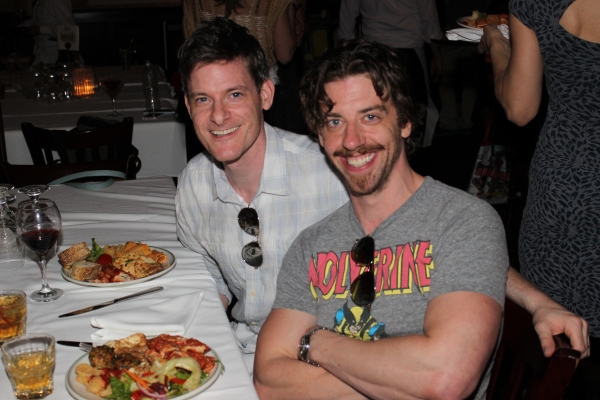 Brian Shepard and Christian Borle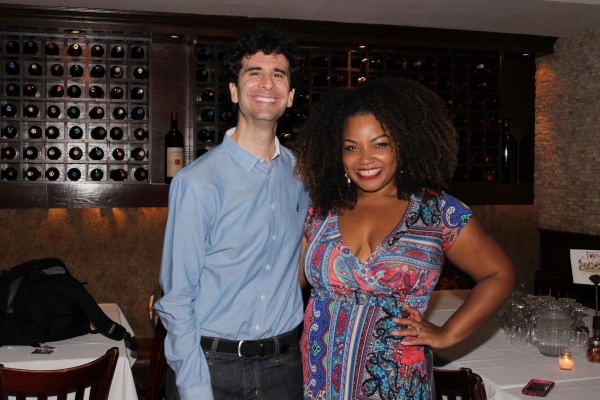 John Cariani and Marisha Wallace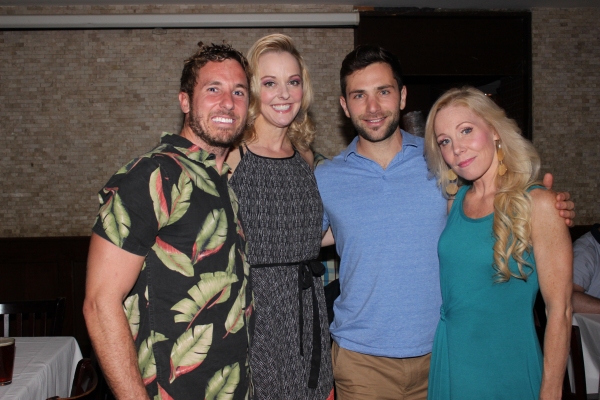 Aleks Pevec, Angie Schworer, Jason Rizzi and Jenny Hill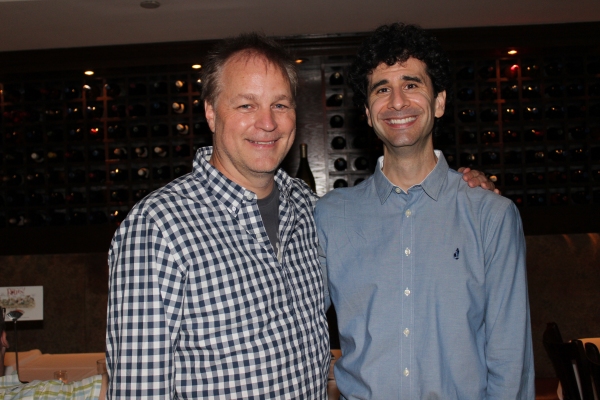 Karey Kirkpatrick and John Cariani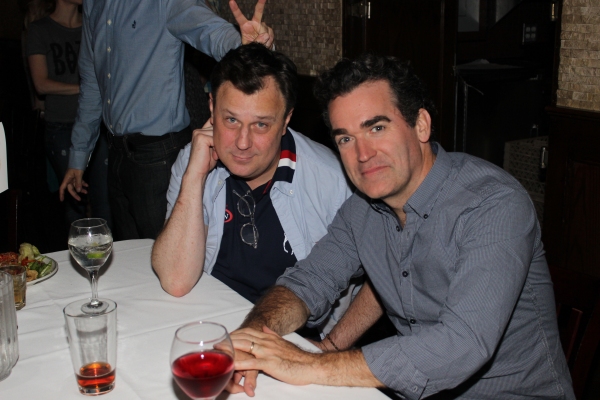 Brooks Ashmanskas and Brian d'Arcy James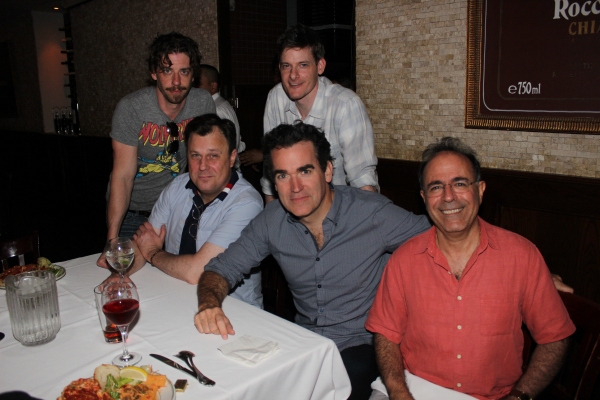 Christian Borle, Brooks Ashmanskas, Brian Shepard, Brian d'Arcy James and Antony Geralis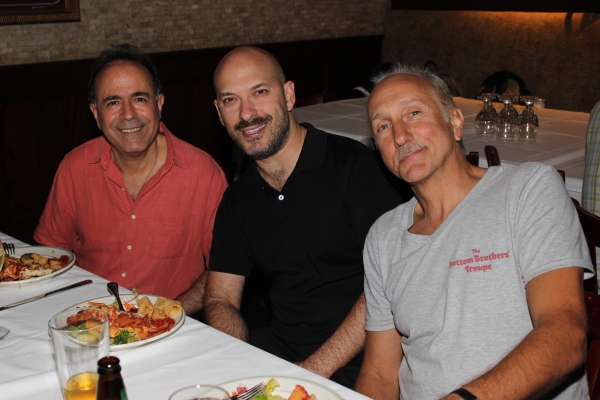 Antony Geralis, Matt Eisenstein and Perry Cavari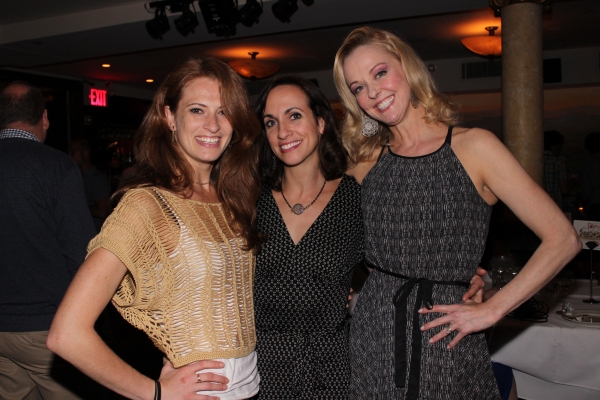 Courtney Iventosch, Elizabeth Earley and Angie Schworer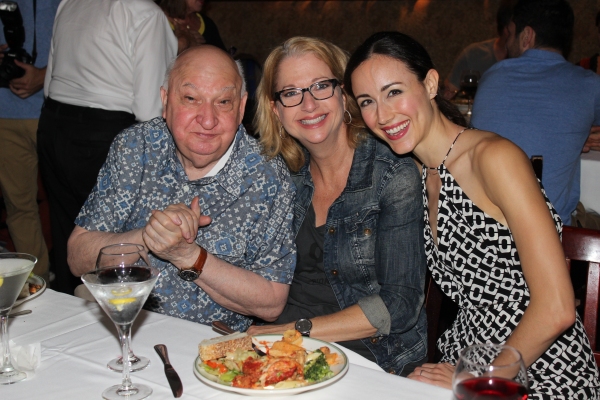 Gerry Vichi, Linda Griffin and Beth Johnson Nicely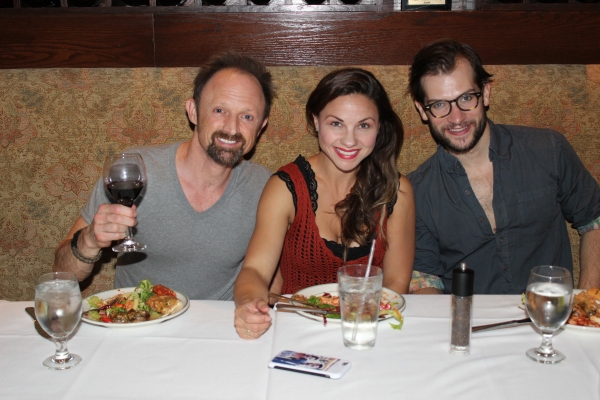 Matt Allen, Chelsea Morgan Stock and Ryan VanDenBoom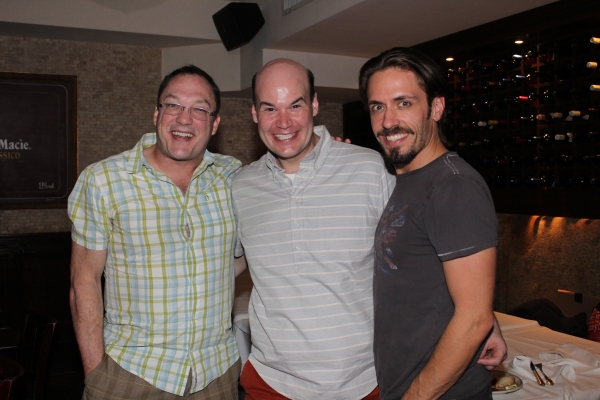 Patrick Wetzel, Aaron Kaburick and Eric Sciotto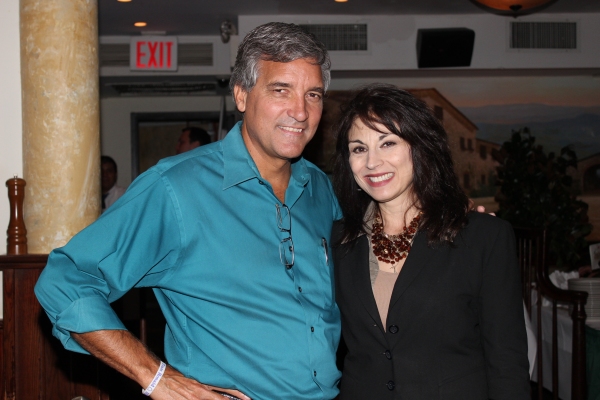 Bruce Dimpflmaier and Valerie Smaldone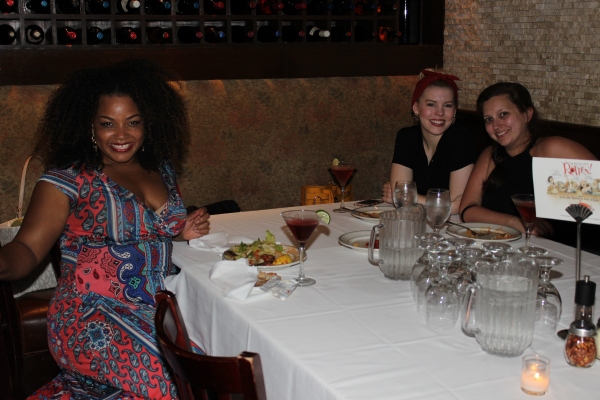 Marisha Wallace, Scout Isensee and Lacie Bonanni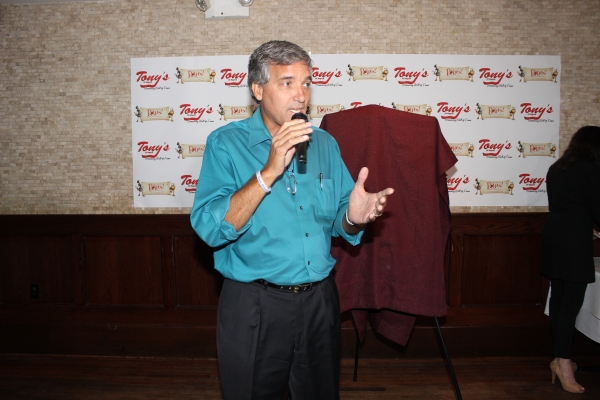 Bruce Dimpflmaier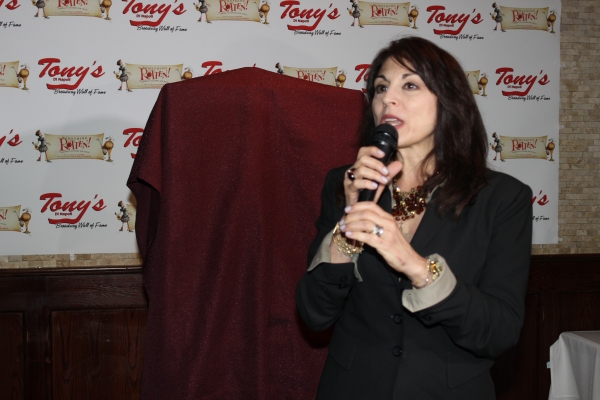 Valerie Smaldone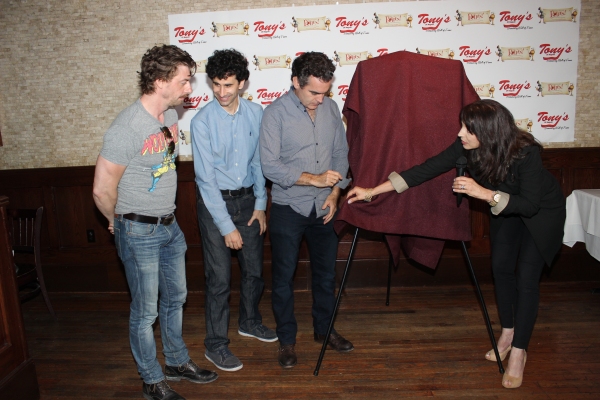 Christian Borle, John Cariani, Brian d'Arcy James and Valerie Smaldone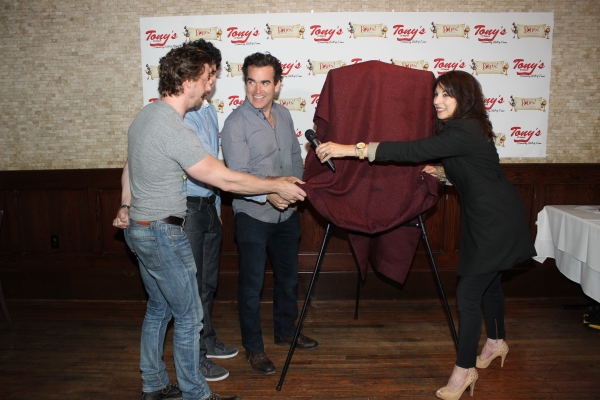 Christian Borle, John Cariani and Valerie Smaldone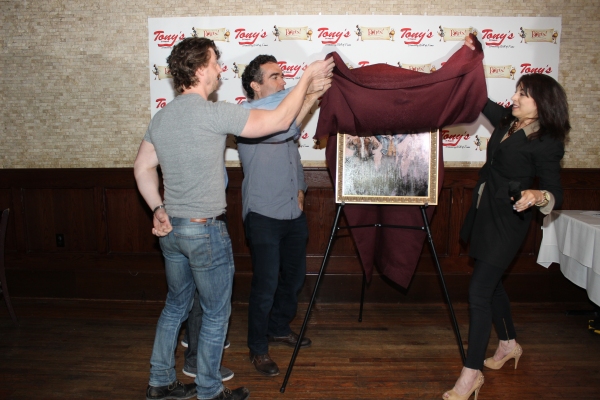 Christian Borle, John Cariani and Valerie Smaldone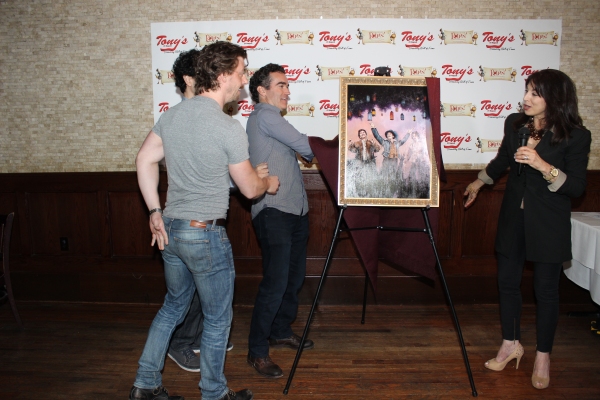 Christian Borle, John Cariani and Valerie Smaldone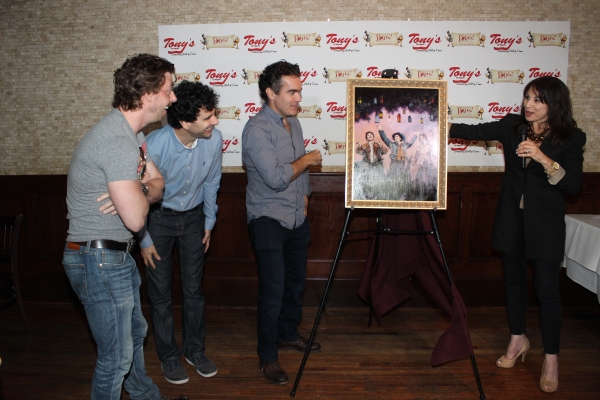 Christian Borle, John Cariani, Brian d'Arcy James and Valerie Smaldone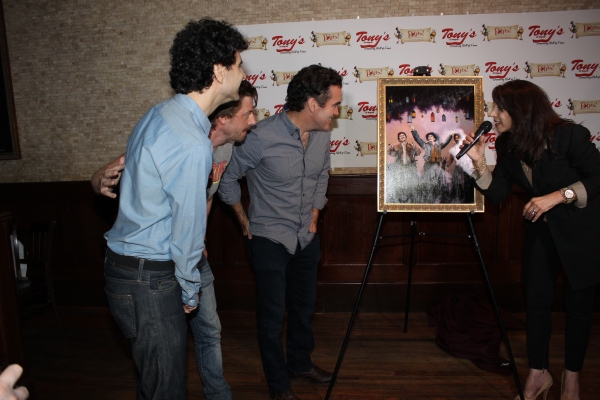 Christian Borle, John Cariani, Brian d'Arcy James and Valerie Smaldone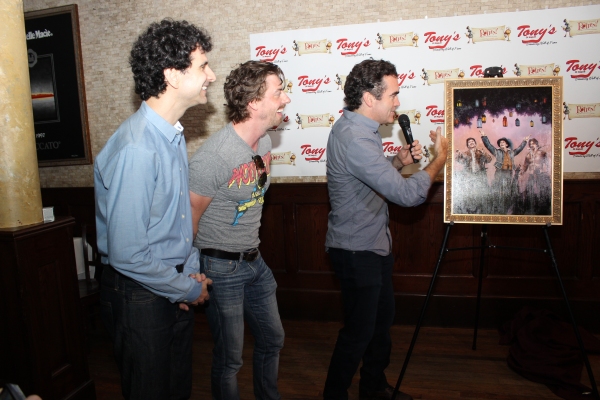 John Cariani, Chrstian Borle and Brian d'Arcy James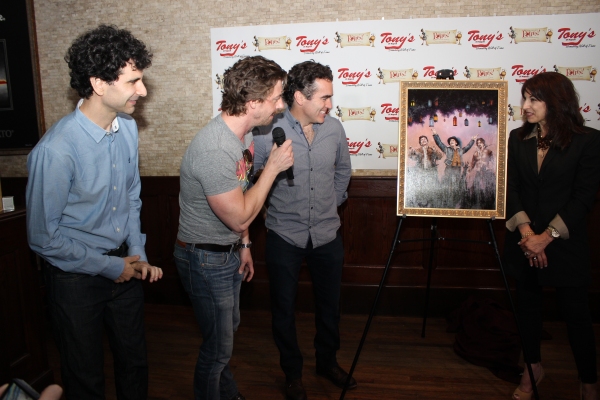 John Cariani, Chrstian Borle, Brian d'Arcy James and Valerie Smaldone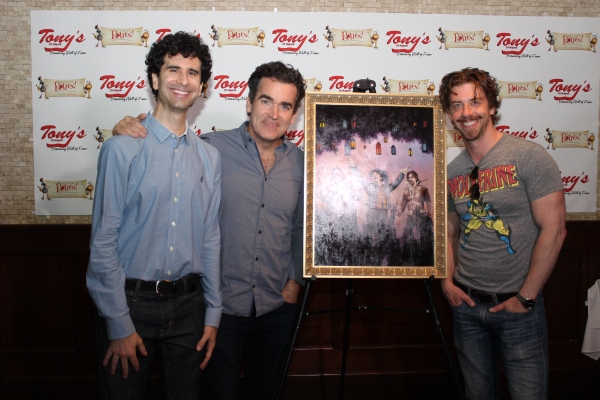 John Cariani, Brian d'Arcy James and Christian Borle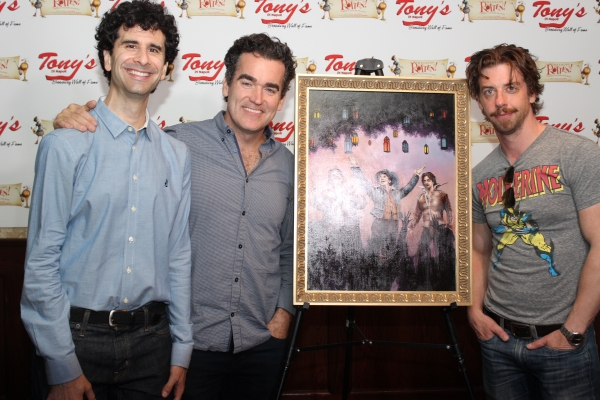 John Cariani, Brian d'Arcy James and Christian Borle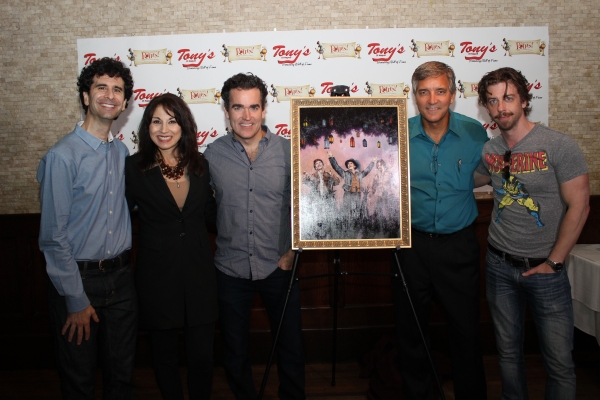 John Cariani, Valerie Smaldone, Brian d'Arcy James, Bruce Dimpflmaier and Christian Borle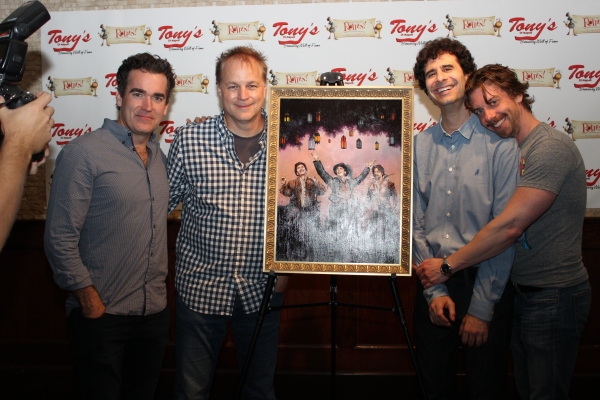 Brian d'Arcy James, Karey Kirkpatrick, John Cariani and Christian Borle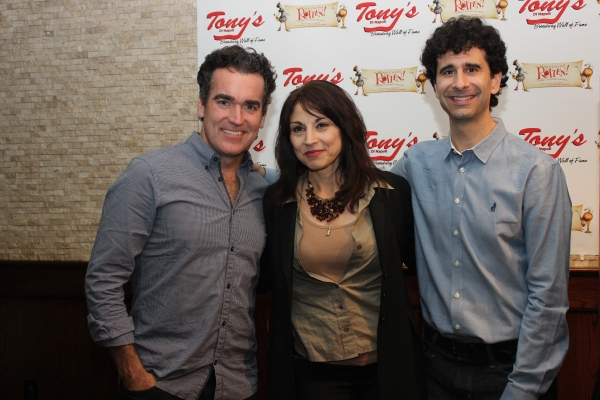 Brian d'Arcy James, Valerie Smaldone and John Cariani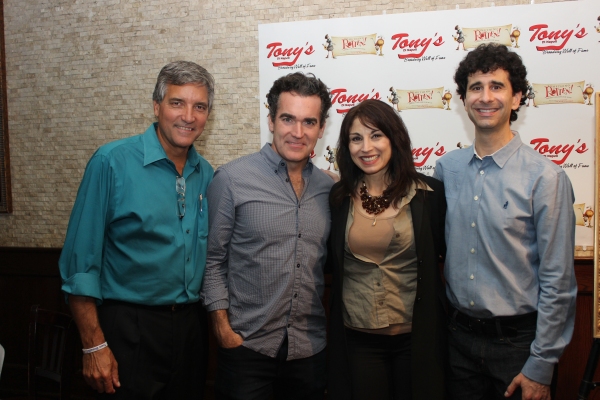 Bruce Dimpflmaier, Brian d'Arcy James, Valerie Smaldone and John Cariani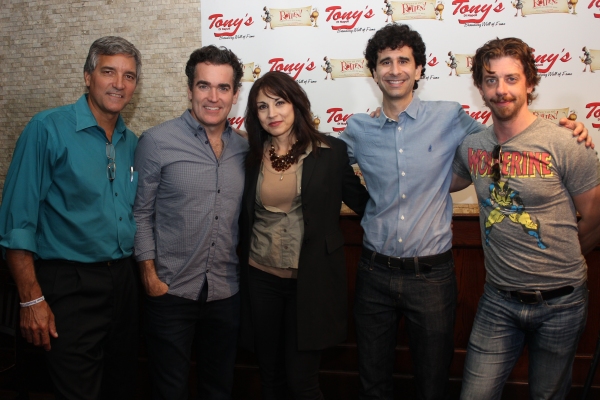 Bruce Dimpflmaier, Brian d'Arcy James, Valerie Smaldone, John Cariani and Christian Borle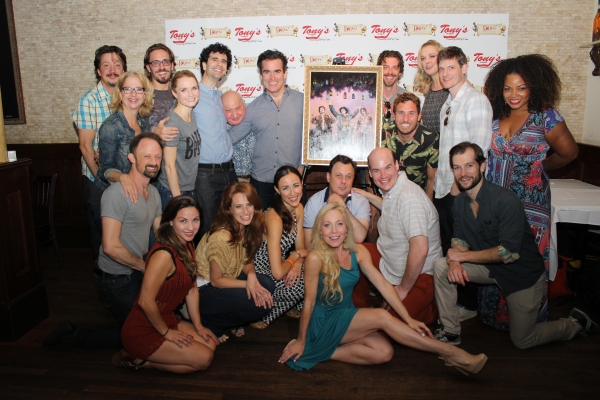 The cast of Something Rotten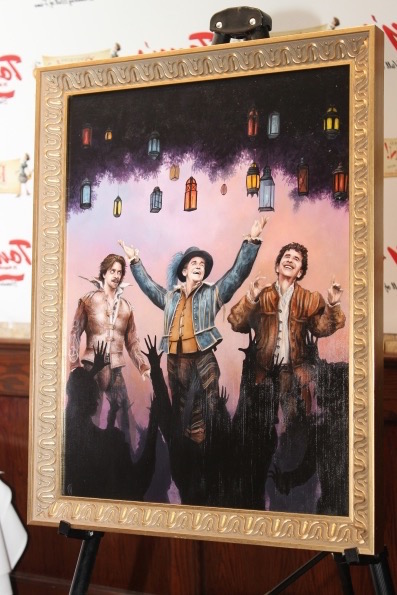 The Portrait

Related Articles