Photo Coverage: Robert Goulet Opens in La Cage
Robert Goulet
at a post-show reception at Tony's Di Napoli Time Square. At the reception,
Robert Goulet
also posed with his portrait which was unveilved for the restaurant's Broadway Wall of Fame. Goulet joins other Broadway celebs including
Bernadette Peters
,
Hugh Jackman
,
Chita Rivera
,
Antonio Banderas
,
Jerry Herman
,
Alfred Molina
, and
Whoopi Goldberg
.
Robert Goulet took over as George, the less flamboyant member of the La Cage's central couple, on April 15th. For more information, and to purchase tickets - click here.

Michael Benjamin Washington (Jacob) and Ruth Williamson (Jacqueline)

Merwin Foard (M. Renaud, u/s Edouard Dindon), Linda Balgord (Mme. Dindon) and Dale Hensley (Fisherman, u/s Albin and Georges)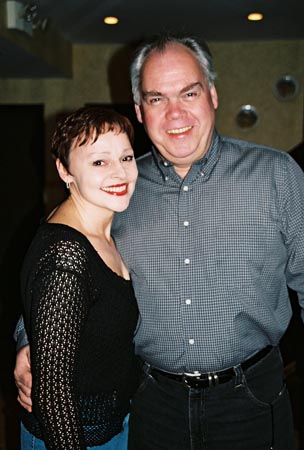 Linda Balgord and Michael Mulheren (Edouard Dindon)

Paul Canaan (Clo-Clo) and Josh Walden (Mercedes)

David Ayers (Wicked) and Angela Gaylor (Anne)

Robert Goulet arrives with wife Vera

Robert Goulet (Georges) and Gary Beach (Albin)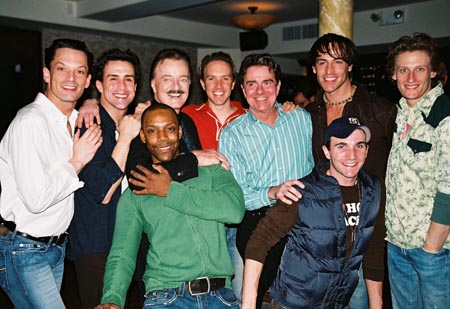 Robert Goulet, Gary Beach and the "Les Cagelles", starting from the left, Brad Musgrove (Hanna), Josh Walden (Mercedes), T.Oliver Reid (Chantal), u/s Jacob), Paul Canaan (Clo-Clo), Eric Otte (Dermah), Charlie Sutton (Odette) and Nathan Peck (Nicole)

Bryan Batt (Standby Albin), Robert Goulet and Michael Benjamin Washington

Michael Benjamin Washington, Michael Mulheren, Vera Goulet and Byran Batt

Emma Zacks (Paulette, u/s Anne), Ruth Williamson, Robert Goulet, Linda Balgord and Angela Gaylor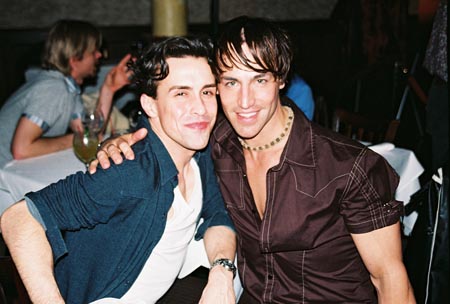 Josh Walden and Eric Otte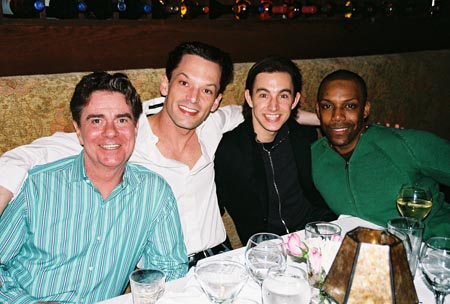 Gary Beach, Brad Musgrove, Andy Pellick (Angelique) and
T. Oliver Reid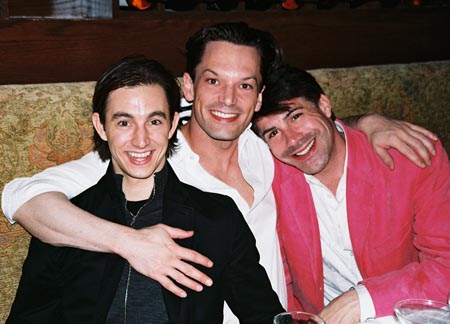 Andy Pellick, Brad Musgrove and Bryan Batt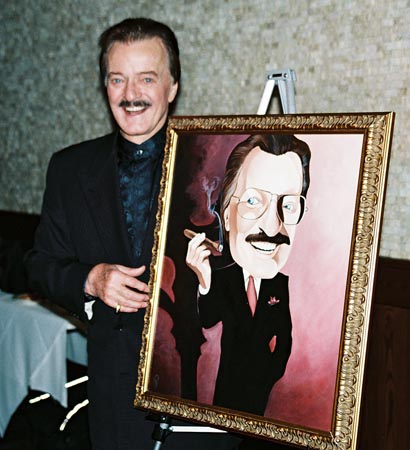 Robert Goulet posing with the newest addition to restaurant's Broadway Wall of Fame