Click Here for More Articles on ROCK OF AGES
Photos: ROCK OF AGES and VH1 Save The Music Visit PS/IS 111
On Friday, November 13th at 11AM, the cast of the hit Broadway musical ROCK OF AGES joined with the VH1 Save The Music Foundation to celebrate the show's support of music education in our nation's schools.
This past spring, ROCK OF AGES donated $30,000 to the Foundation through a month-long ticket promotion, which enabled the VH1 Save The Music Foundation to grant a full set of new musical instruments to jumpstart the music education program at PS/IS 111 this school year.
The cast performed with the students of PS/IS 111, answered their questions about music and announced the show's continued commitment to music education by kicking off a brand new holiday ticket promotion, where a portion of tickets sold between November 13th and December 13th will benefit the VH1 Save The Music Foundation.
ROCK OF AGES currently stars Constantine Maroulis, Kerry Butler,James Carpinello, Adam Dannheisser, Mitchell Jarvis, Tom Lenk,Michele Mais, Lauren Molina, Don Stephenson, Jenifer Foote, Ericka Hunter, Jeremy Jordan, Michael Minarik, Angel Reed, Matthew Stocke,Becca Tobin, Katherine Tokarz, Andre Ward and Jeremy Woodard.
In 1987 on the Sunset Strip, a small-town girl met a big-city dreamer - and in L.A.'s most legendary rock club, they fell in love to the greatest songs of the '80's.
It's ROCK OF AGES, a hilarious, feel-good love story told through the hit songs of iconic rockers Journey, Styx, REO Speedwagon, Foreigner, Pat Benatar, Whitesnake, and many more. Don't miss this awesomely good time where big hair meets big dreams and the result totally wails.
The show is written by Chris D'Arienzo, directed by Kristin Hanggi and choreographed by Kelly Devine.
Rockin' in the on-stage band, ARSENAL, are Music Director/ keyboardistHenry Aronson, lead guitarist Joel Hoekstra (Night Ranger), drummerJon Weber, bassist Winston Roye and guitar player Tommy Kessler. The Music Supervision, Arrangements & Orchestrations are by Ethan Popp.
Scenic design is by Beowulf Boritt, costume design is by Tony NomineeGregory Gale, lighting design is by Jason Lyons, sound design is byPeter Hylenski, and projection design is by Zachary Borovay.
New Line Records released the Original Broadway Cast Recording digitally on June 2nd and in stores nationwide on July 7th.
In the spirit of the original musical, album was helmed by seasoned hard rock musicians and producers, the album was mixed and engineered by Mike Barbiero (Guns n Roses' "Appetite for Destruction", Metallica's "And Justice For All") and produced by David Gibbs (Original Arrangements for ROCK OF AGES, Gigolo Aunts, Street Sweeper).
Executive produced by Janet Billig Rich, Hillary Weaver and Kurt Deutsch/SH-K-BOOM Records and co-produced by Ethan Popp (Music Supervision, Arrangements and Orchestrations for ROCK OF AGES).
Tickets can be purchased via Ticketmaster.com/ 212-307-4100 or in person at The Brooks Atkinson Box Office (256 West 47th Street).
The performance schedule is Monday at 8pm, Tuesday at 7pm, Thursday at 8pm, Friday at 8pm, Saturday at 2pm & 8pm and Sunday at 2pm & 7pm. 
Photos by Monica Simoes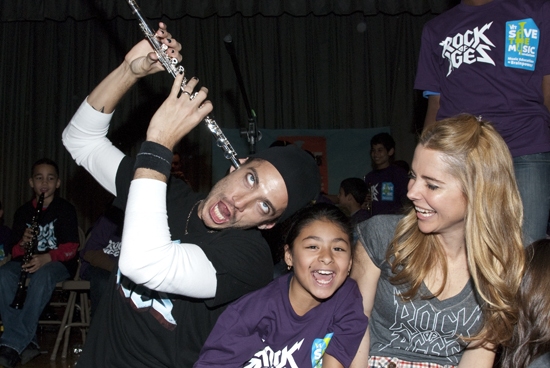 James Carpinello and Kerry Butler kid with the kids!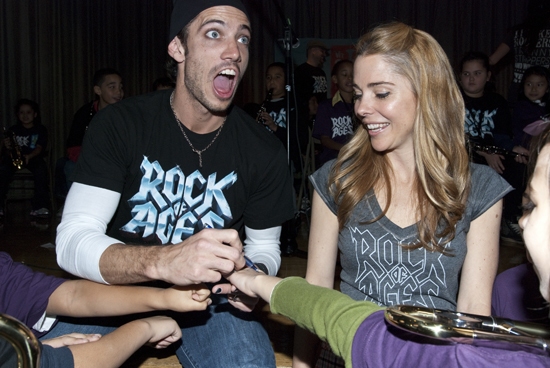 James Carpinello and Kerry Butler

Constantine Maroulis, James Carpinello, Kerry Butler and the gang!

Jeremy Woodard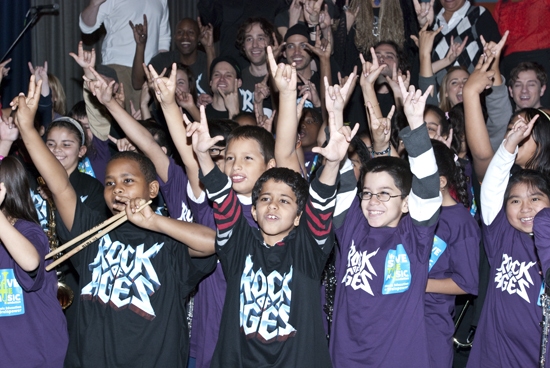 They 'wanna rock' for sure!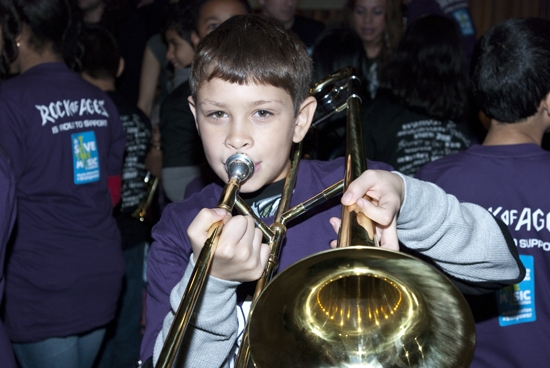 A little "rocker" shows his skills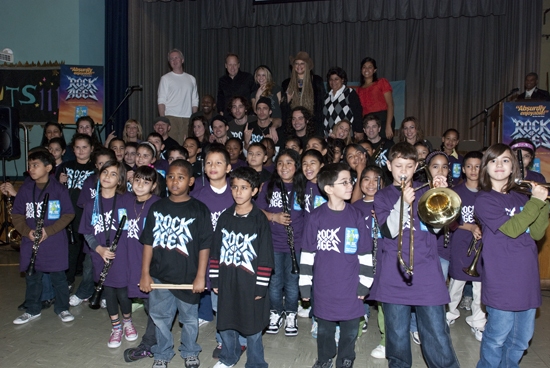 The ROCK OF AGES cast is here!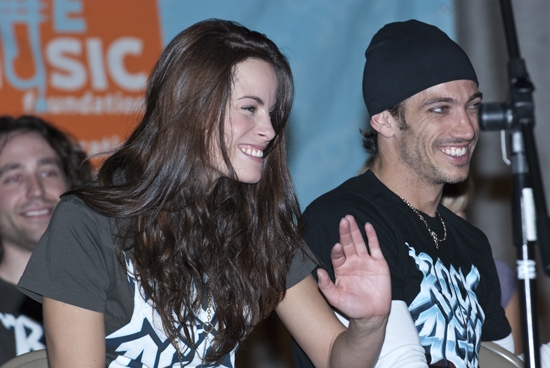 Katherine Tokarz and James Carpinello

Carl Levin, Paul Cothran - Executive Director VH1 Save the Music Foundation, and Matt Weaver

Katherine Tokarz, James Carpinello and Constantine Maroulis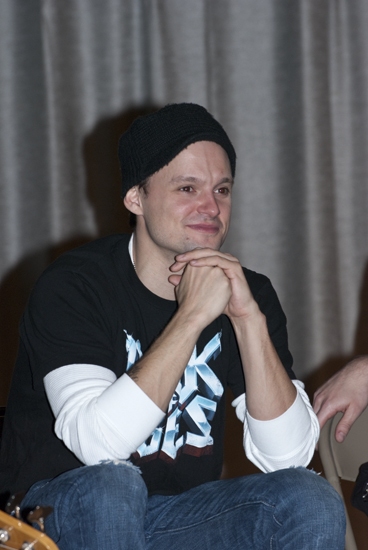 Jeremy Woodard

James Carpinello and Constantine Maroulis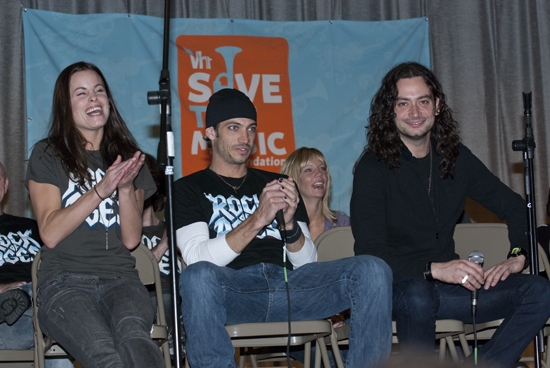 Katherine Tokarz, James Carpinello and Constantine Maroulis

Katherine Tokarz, James Carpinello and Constantine Maroulis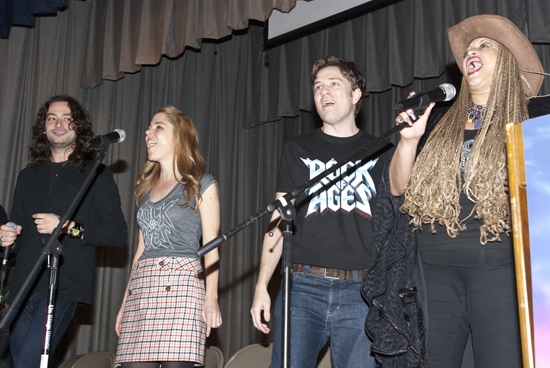 Constantine Maroulis, Kerry Butler, Tom Lenk and Michele Mais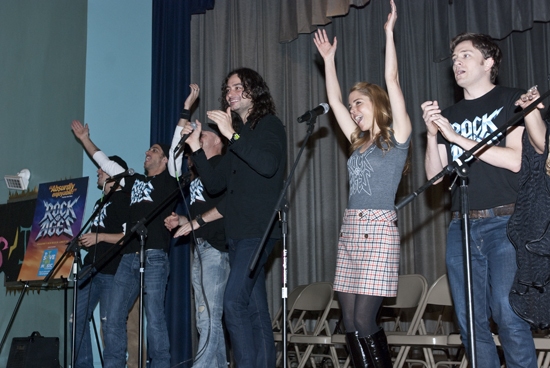 James Carpinello, Constantine Maroulis, Kerry Butler and Tom Lenk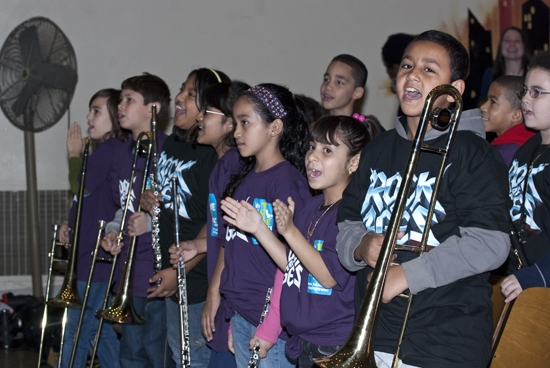 The kids ROCK OUT!

The little stars of the day!

James Carpinello and Matthew Stocke

Jeremy Woodard and James Carpinello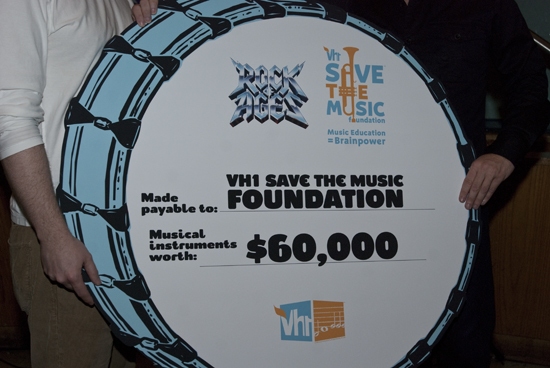 The VH1 Save The Music Foundation