Photo Coverage: ROCK OF AGES Kicks Off Summer at Hard Rock for 'Taste of Times Square'
Yesterday evening, June 7, cast members from ROCK OF AGES performed songs from their Tony nominated musical outside The Hard Rock Cafe as part of the 17th annual 'Taste Of Times Square' event sponsored by the Times Square Alliance. BroadwayWorld was on hand to capture the performance.
The Times Square Alliance presented the annual summer culinary festival at the Crossroads of the World. On June 7, from 5 to 8:30 p.m., more than fifty restaurants in the district set up tables on the street and offered a "taste" of items from their menus. Visitors were able to purchase tickets for $1 each and redeem them for restaurants' signature dishes, representing cuisine from around the globe.
Taste of Times Square featured neighborhood restaurants offering outdoor "tastes" in the heart of Times Square, complemented with live entertainment, including special musical performances. In addition to the ROCK OF AGES performance, The Hard Rock stage featured New Jersey's own
Toby Lightman
whose new album Know Where I'm From will be released in June 2010. In addition, a multicultural dance stage, presented by the World Heritage Cultural Center showcased some of NY's best artists including SWING 46 presenting
George Gee
and the Jump Jive n' Wailers Swing Orchestra, with the Dance Manhattan Studio offering accompanying swing lessons.
Taste of Times Square took place on yesterday from 5-8:30pm on West 46th Street between Broadway and Ninth Avenue, including historic Restaurant Row, as well as Broadway between 45th and 47th Streets.
The more than 50 participating restaurants include: Angus McIndoe, Aspen Social Club, B.B. King Blues Club and Grill, Bangkok House, Becco, Bourbon Street Bar & Grill, Carmine's, Da Rosina, Dervish, FireBird Restaurant, Hard Rock Cafe, Havana Central, Joe Allen, Junior's Restaurant, Orso, Shula's American Steak House, The House of Brews, The Long Room, Toloache, and Virgil's Real Barbecue. A complete list of participants and scheduled of entertainment, visit http://www.timessquarenyc.org/about_us/events_taste.html.
Tickets to ROCK OF AGES can be purchased via Ticketmaster.com 212-307-4100 or in person at The Brooks Atkinson Box Office (256 West 47th Street).
The current performance schedule is Monday at 8pm, Tuesday at 7pm, Thursday at 8pm, Friday at 8pm, Saturday at 2pm & 8pm and Sunday at 3pm & 7:30pm. For more information, visit www.RockofAgesMusical.com.
Photo Credit: Monica Simoes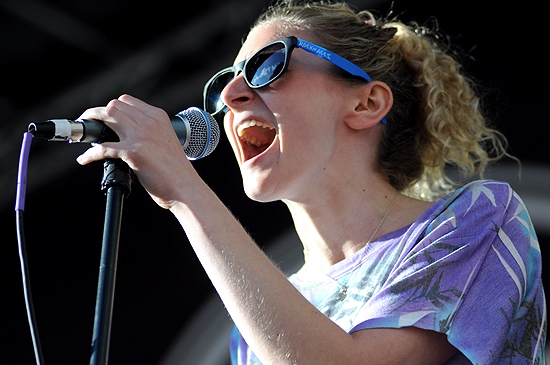 Lauren Molina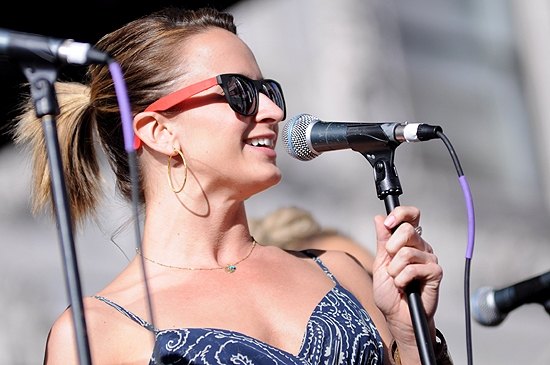 Emily Padgett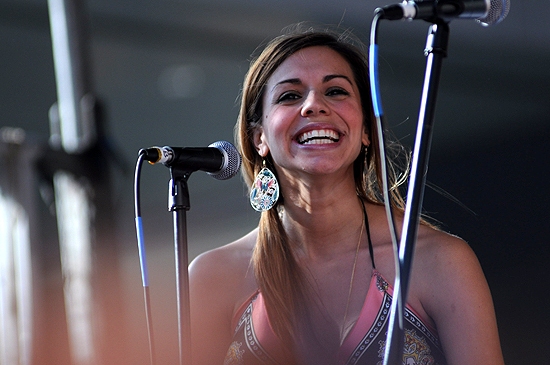 Angel Reed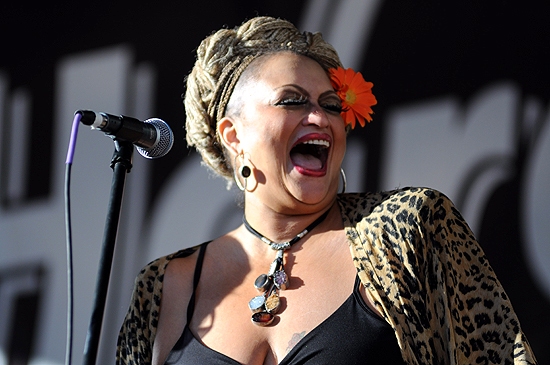 Michele Mais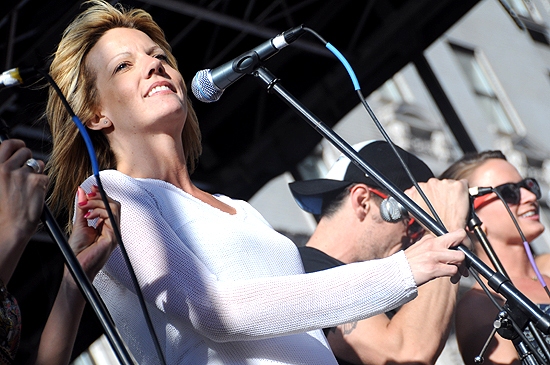 Jenifer Foote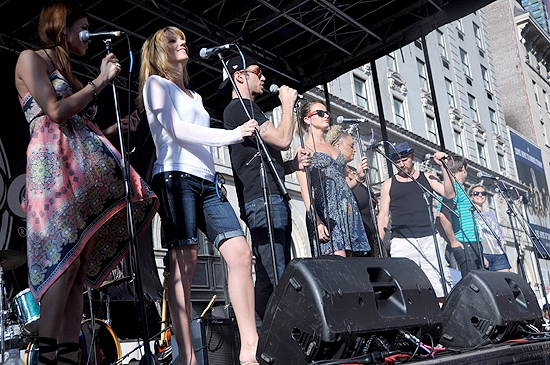 cast of Rock of Ages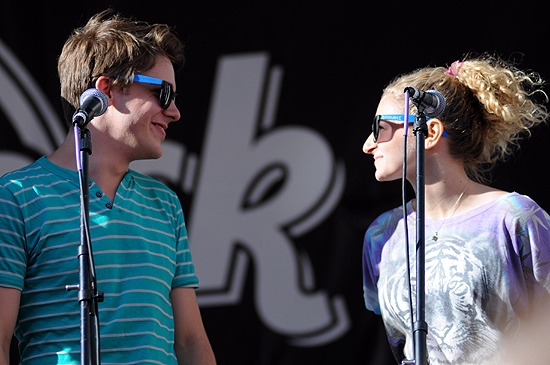 Derek St. Pierre, Lauren Molina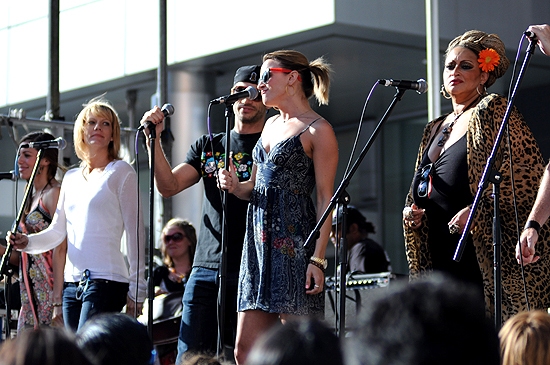 Angel Reed, Jenifer Foote, James Carpinello, Emily Padgett & Michele Mais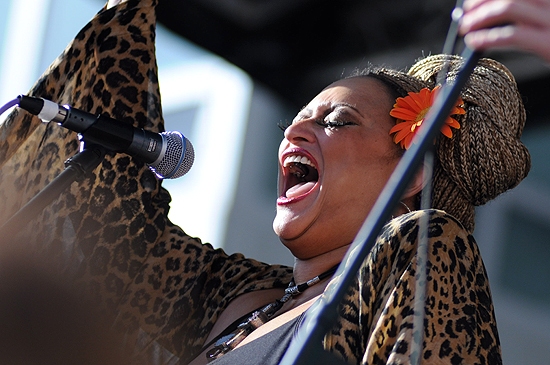 Michele Mais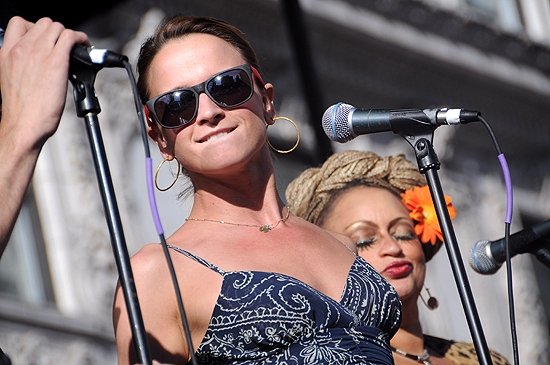 Emily Padgett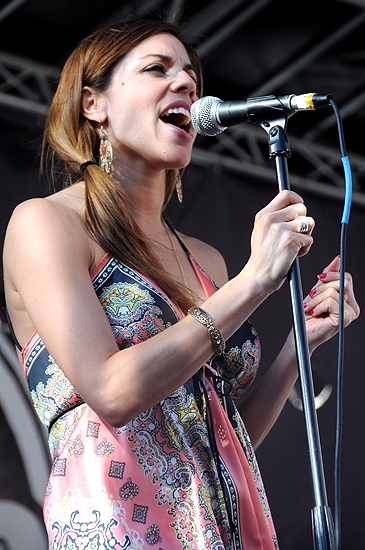 Angel Reed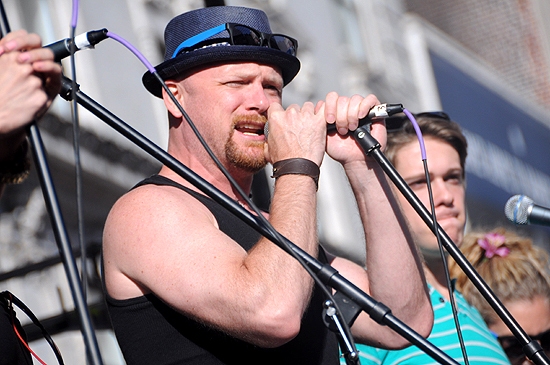 Matthew Stocke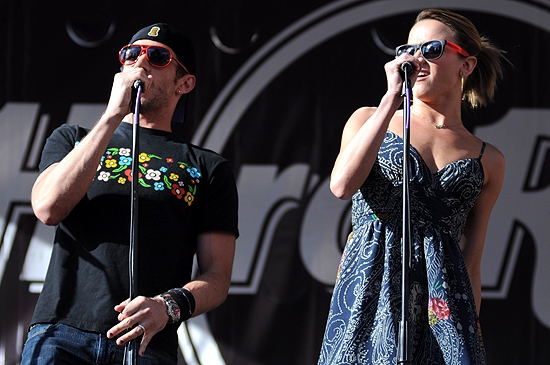 James Carpinello & Emily Padgett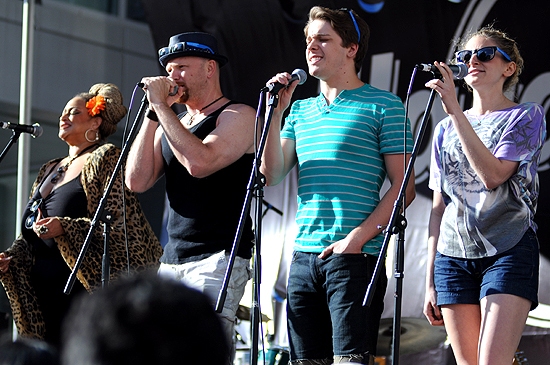 Michele Mais, Matthew Stocke, Derek St. Pierre & Lauren Molina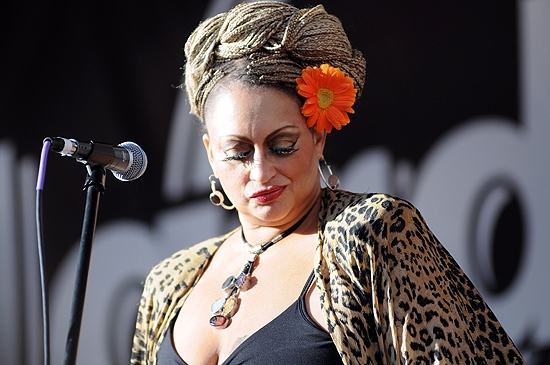 Michele Mais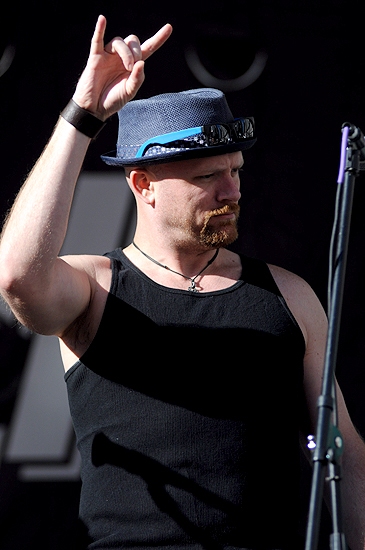 Matthew Stocke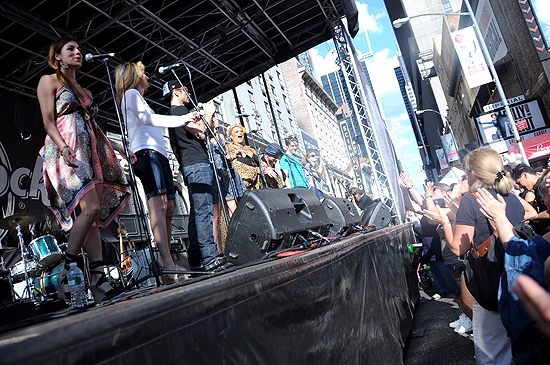 Cast of Rock of Ages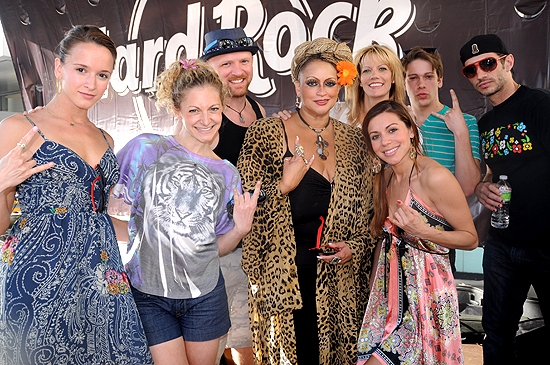 Emily Padgett, Lauren Molina, Matthew Stocke, Michele Mais, Jenifer Foote, Angel Reed, Derek St. Pierre