Photo Coverage: Prelude to a Kiss Opening Night Party
The Roundabout Theatre Company's new Broadway production of Craig Lucas' romantic drama Prelude to a Kiss opened Thursday, March 8th at the American Airlines Theatre (227 W. 42nd St.).
Starring John Mahoney (Old Man), Annie Parisse (Rita) and Alan Tudyk (Peter) with Robin Bartlett (Mrs. Boyle) and James Rebhorn (Dr. Boyle), the production is directed by Tony Award-winner Daniel Sullivan.
"In Prelude to a Kiss, Peter and Rita follow their whirlwind courtship with a storybook wedding. After a mysterious elderly man appears and kisses the bride at the wedding, the two lovers are sent on a magical journey that they will never forget. As they struggle to come to terms with their relationship and Rita's nagging doubts, their love is put to the test by unknown forces," state press notes.
Visit www.roundabouttheatre.org for tickets and more information.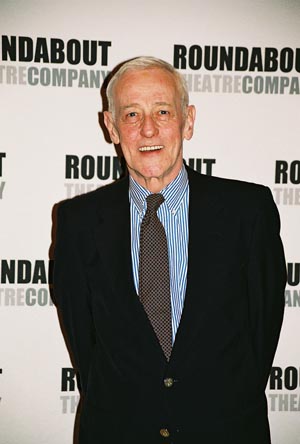 John Mahoney

Alan Tudyk

Matthew Rauch and Francois Battiste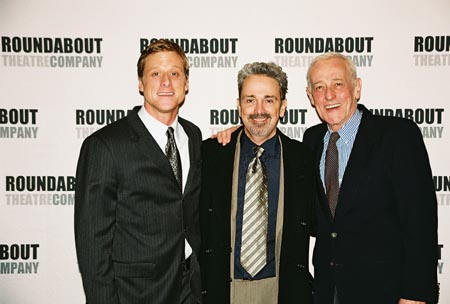 Alan Tudyk, Craig Lucas and John Mahoney

Annie Parisse

Annie Parisse and John Mahoney

John Mahoney and Richie Ridge (Broadway Beat TV)
Marceline Hugot, Karen Walsh, Robin Bartlett, James Rebhorn, Susan Pellegrino, John Rothman and MacIntyre Dixon
Matthew Rauch, Francois Battiste, Craig Lucas, Karen Walsh, Brandon Dirden