Photo Coverage: Playwrights Horizons' FLY BY NIGHT Company Meets the Press!
Playwrights Horizons presents the New York premiere of Fly By Night: A New Musical, conceived by Kim Rosenstock (Tigers Be Still), written by Will Connolly (performer, Once), Michael Mitnick (Sex Lives of Our Parents, the upcoming film The Giver) and Ms. Rosenstock, and directed by Carolyn Cantor (The Great God Pan and After the Revolution at PH, Pumpgirl, Orange Flower Water). The cast met the press earlier today and you can check out full photo coverage from the big event below!
The cast of FLY BY NIGHT will feature Allison Case (Hair, Hands on a Hardbody, Mamma Mia!),Adam Chanler-Berat (Peter and the Starcatcher, Next to Normal, Rent), Tony Award nominee and Obie Award winner Peter Friedman (The Great God Pan, The Shaggs, After the Revolution, Circle Mirror Transformation, The Heidi Chronicles at PH; Ragtime), Michael McCormick (Coming Attractions at PH; Chaplin; Elf; Curtains), Patti Murin (Wicked, Xanadu, Love's Labour's Lost), Drama Desk Award nominee Bryce Ryness (Hair, First Date, Around the World in 80 Days) and Obie Award winner Henry Stram (Black Sea Follies, Jack's Holiday at PH; Inherit the Wind; The Crucible; Antony and Cleopatra).
In this darkly comic rock-fable, a melancholy sandwich maker's (Mr. Chanler-Berat) hum-drum life is intersected by two entrancing sisters (Ms. Case and Ms. Murin). A sweeping ode to young love set against the backdrop of the northeast blackout of 1965, FLY BY NIGHT is a tale about making your way and discovering hope in a world beset by darkness.
Photo Credit: Walter McBride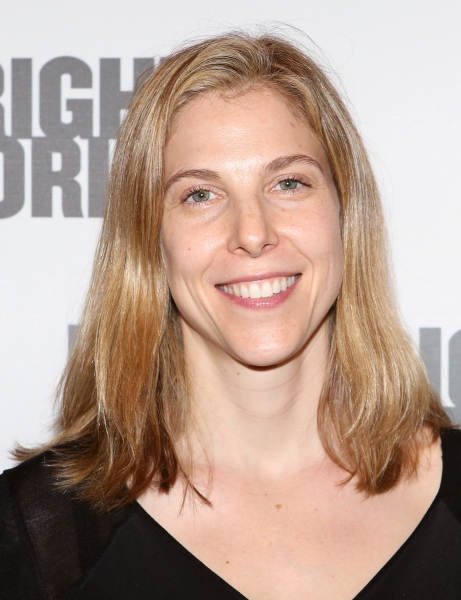 Carolyn Cantor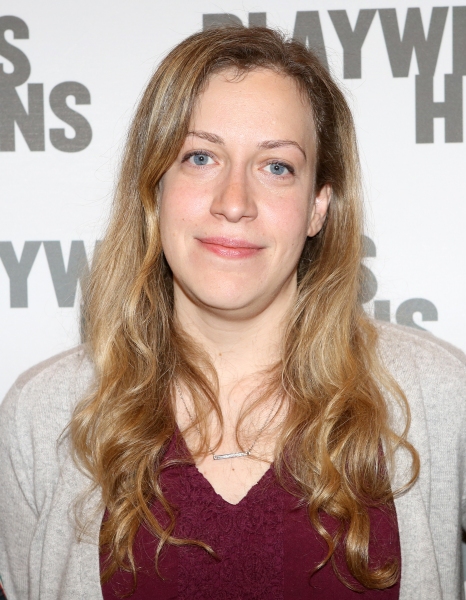 Kim Rosenstock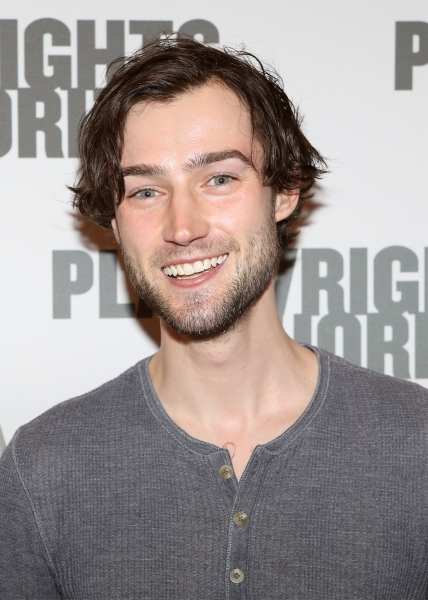 Will Connolly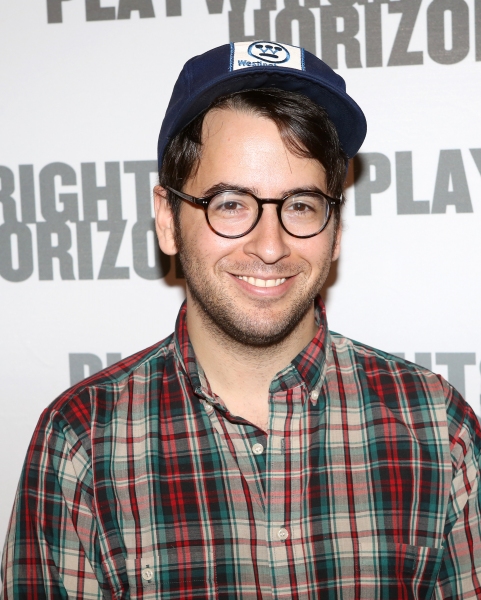 Michael Mitnick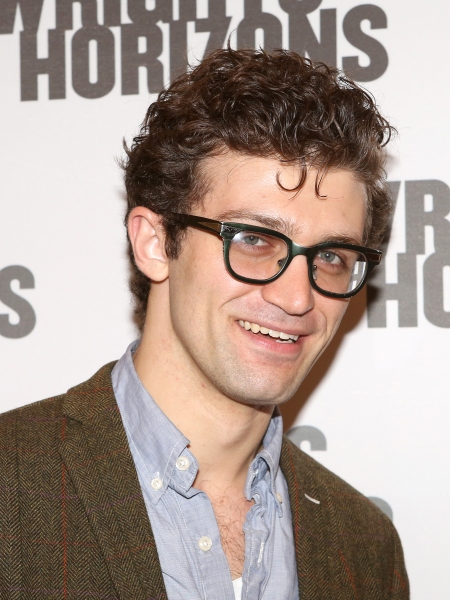 Sam Pinkleton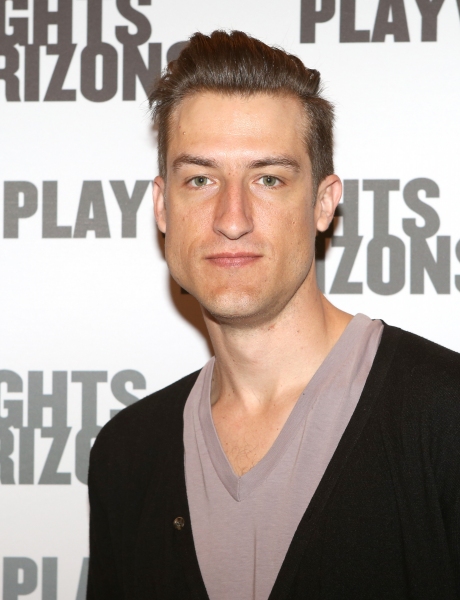 Bryce Ryness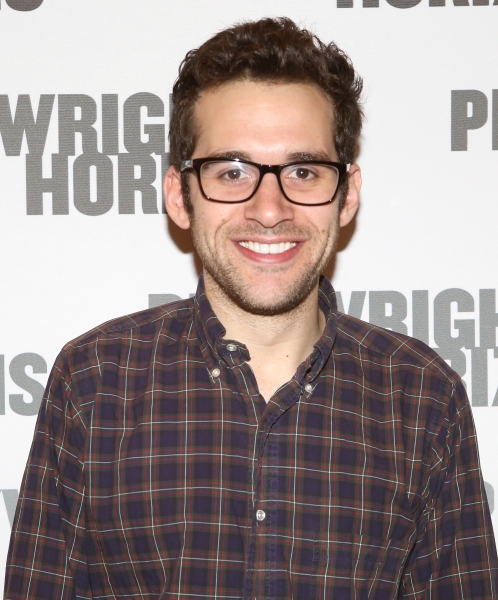 Adam Chanler-Berat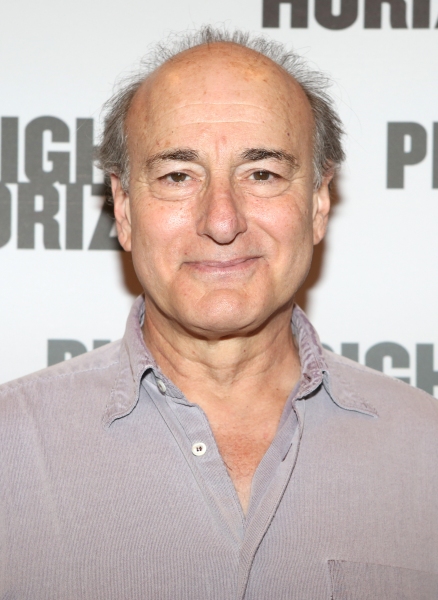 Henry Stram

Allison Case

Pati Murin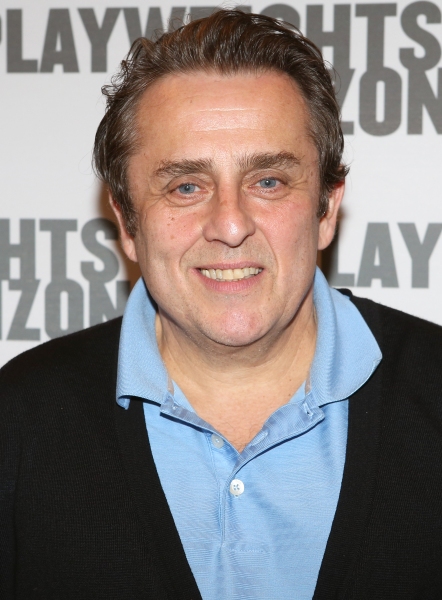 Michael McCormick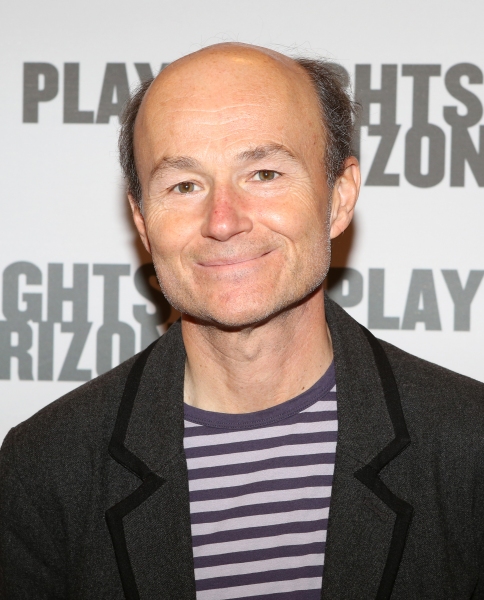 Henry Stram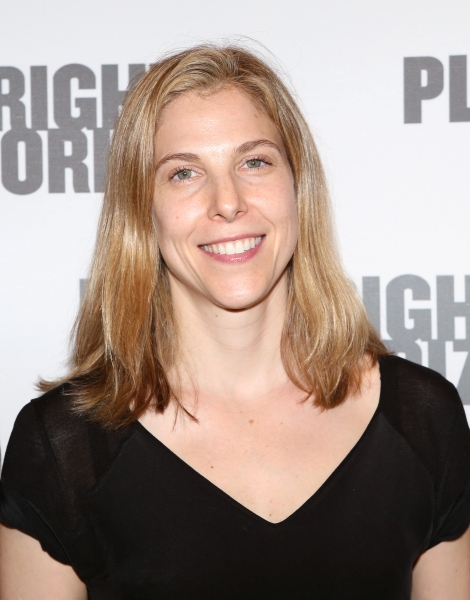 Carolyn Cantor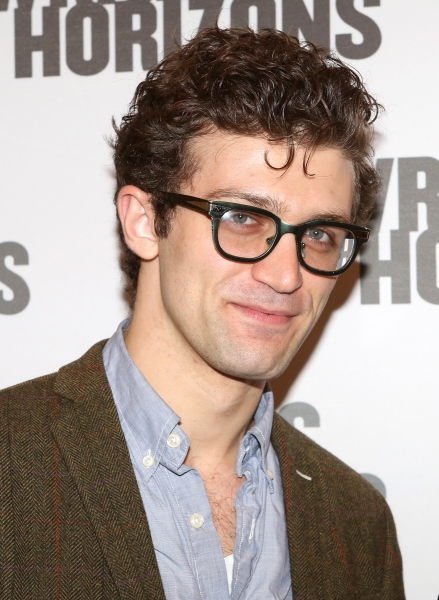 Sam Pinkleton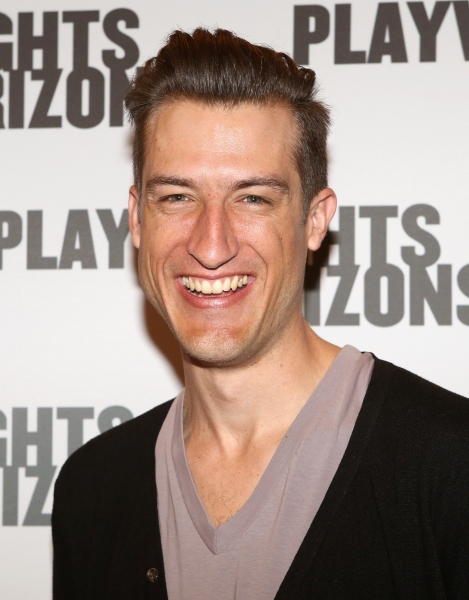 Bryce Ryness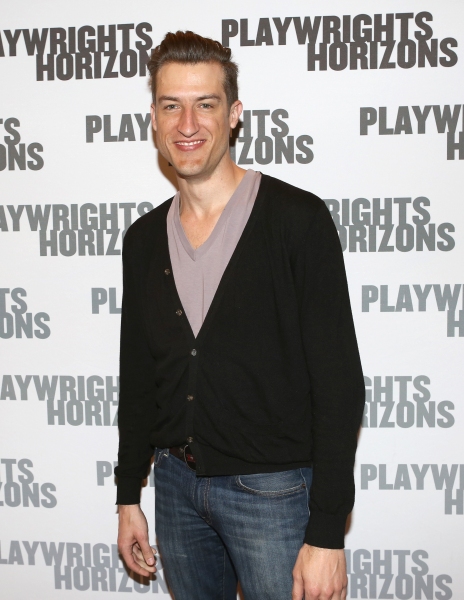 Bryce Ryness

Michael Mitnick, Kim Rosenstock and Will Connolly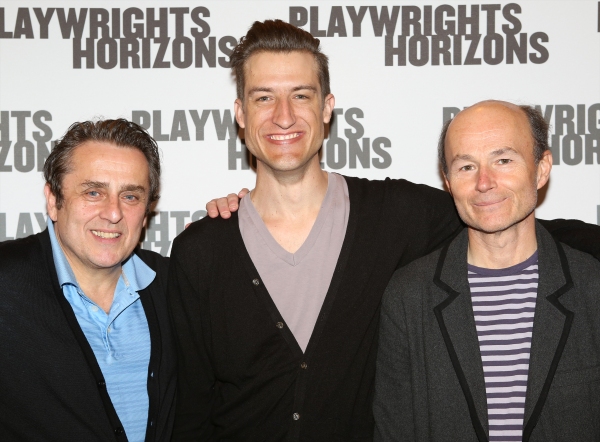 Michael McCormick, Bryce Ryness, and Henry Stram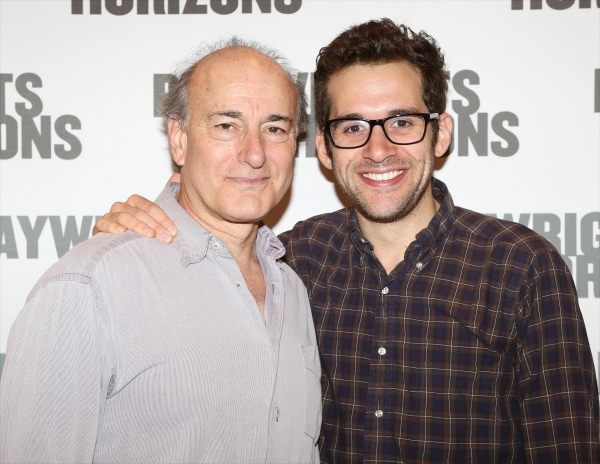 Peter Friedman and Adam Chanler-Berat

Peter Friedman and Adam Chanler-Berat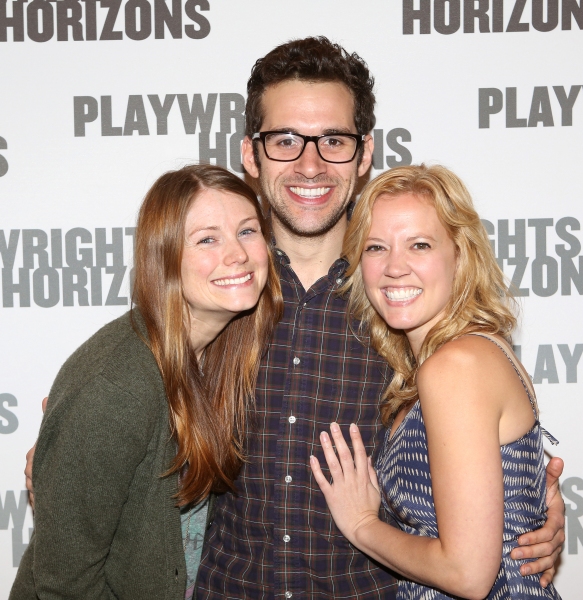 Allison Case, Adam Chanler-Berat and Patti Murin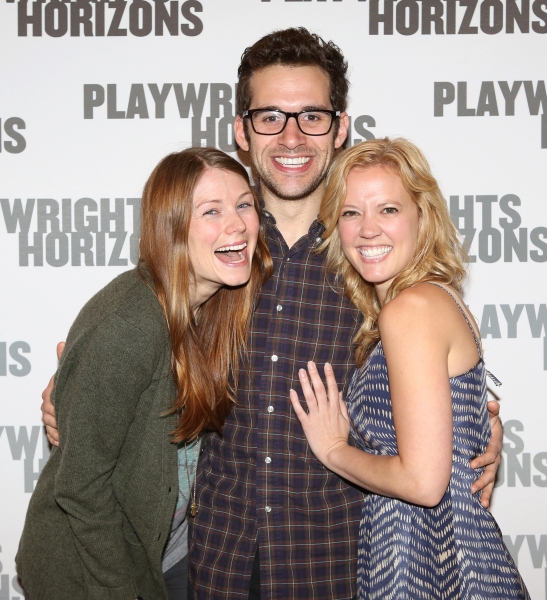 Allison Case, Adam Chanler-Berat and Patti Murin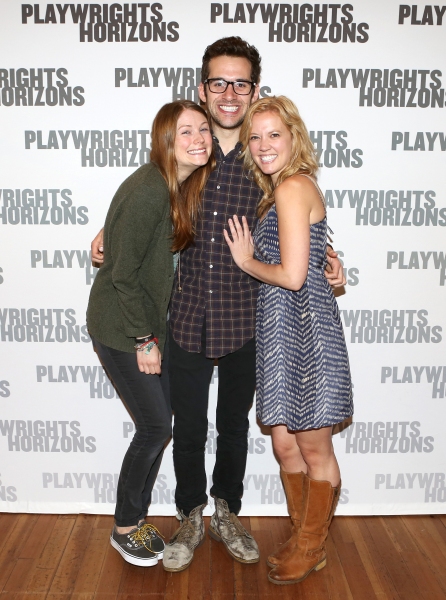 Allison Case, Adam Chanler-Berat and Patti Murin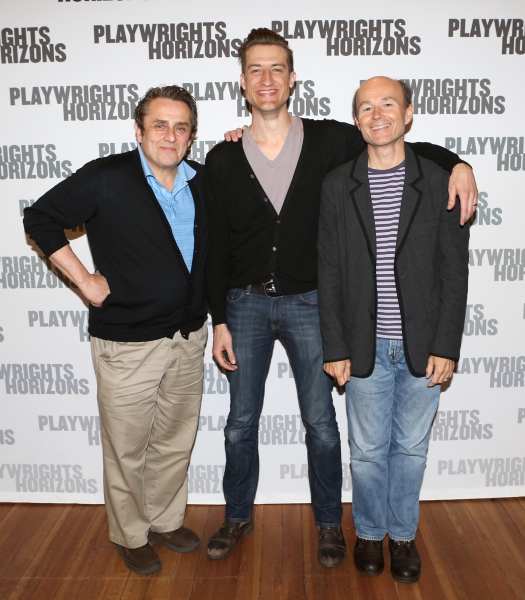 Michael McCormick, Bryce Ryness, and Henry Stram

Adam Chanler-Berat, Pati Murin, Allison Case and Bryce Ryness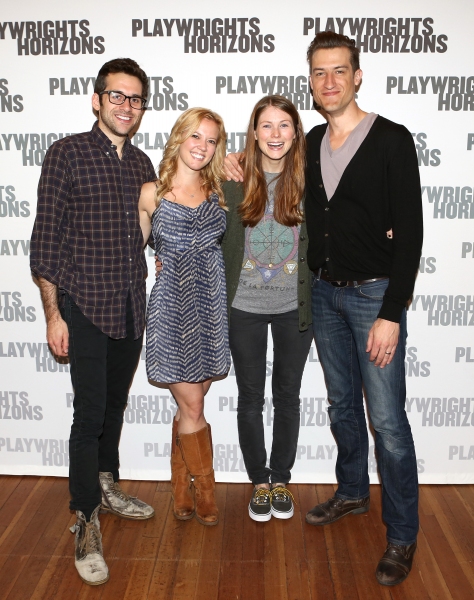 Adam Chanler-Berat, Pati Murin, Allison Case and Bryce Ryness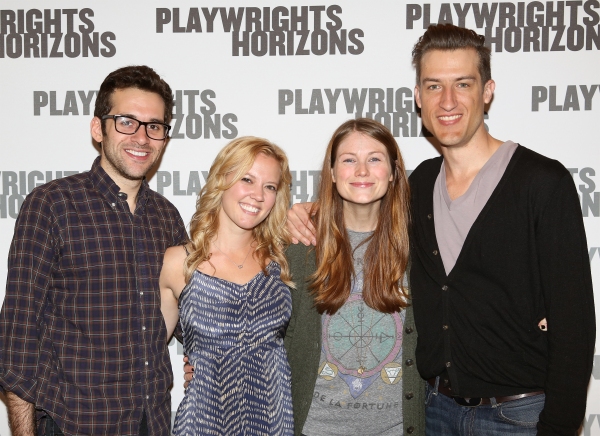 Adam Chanler-Berat, Pati Murin, Allison Case and Bryce Ryness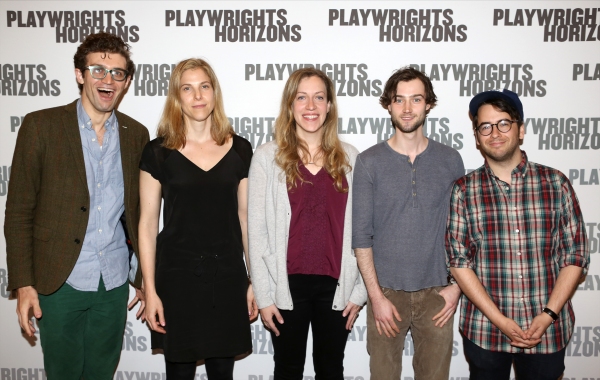 Sam Pinkleton, Carolyn Cantor, Kim Rosenstock, Will Connolly and Michael Mitnick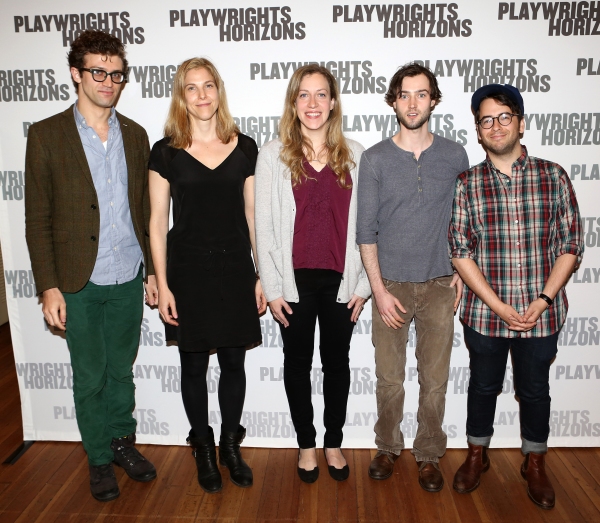 Sam Pinkleton, Carolyn Cantor, Kim Rosenstock, Will Connolly and Michael Mitnick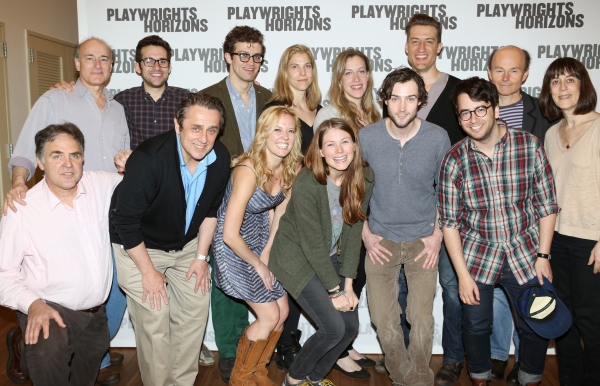 Meet & Greet with the cast & creatives