Photo Coverage: Pippin World AIDS Day Benefit Concert
On November 29th, 2004, to commemorate World AIDS Day, one of this year's most exciting theatrical events took place: a star-studded concert presentation of
Stephen Schwartz
's acclaimed musical, PIPPIN. The concert raised nearly $93,000 for the organization, making it a resounding success.
Rosie O'Donnell opened the concert as the first of five Leading Players. Ben Vereen, who won a Tony Award for the role in the original Broadway production, closed out the show as the final Leading Player. The other Players included Darius de Haas (Marie Christine, last year's Children of Eden Concert), Billy Porter (Grease, and the upcoming Ghetto Superstar at The Public Theatre) and Kate Shindle (Cabaret, Jekyll & Hyde, Miss America 1998).
Michael Arden, from the Tony-Award winning ensemble of Big River and the star of the Off-Broadway hit, BARE, portrayed the title role, with Laura Benanti (Tony-Award Nominee from the casts of Swing, Into The Woods and Nine) as Pippin's love interest, Catherine. Also in the cast as young Theo, is Caroline, or Change's Harrison Chad and Cameron Mathison of daytime's All My Children played the role of Pippin's half-witted step-brother, Lewis. Terrence Mann, who originated the role of The Beast in Disney's Beauty & The Beast played Charlemagne and in the role of Berthe (originated by The Beverly Hillbillies' Granny, Irene Ryan), was actor and playwright, Charles Busch. Julia Murney, well known from the benefit concerts of Children of Eden, Chess and Funny Girl played the role of Fastrada. Included in the ensemble was Sarah Chase, Kristoffer Cusick, Adam Fleming, Sriram Ganesan, Julie Garnye, Jordan Gelber, Kearran Giovanni, Jenna Leigh Green, Colin Hanlon, Natalie Joy Johnson, Michael Longoria, Jennifer Malenke, Kate Pazakis, Erin Quill, Robb Sapp, Rebecca Soler, Aaron Staton, Pearl Sun, Marty Thomas, Caitlin van Zandt, and Josh Young.
Click Here for Exclusive Shots from the Pippin Dress Rehearsal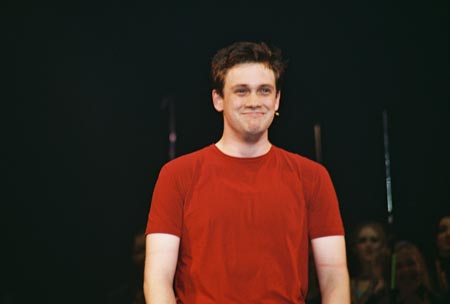 Michael Arden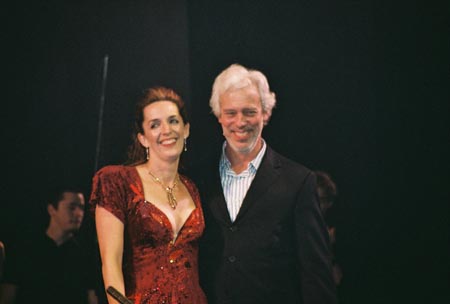 Julie Murney and Terrence Mann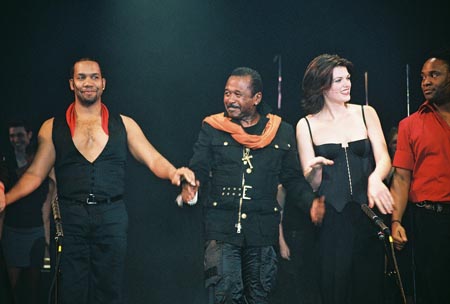 Daruis de Haas, Ben Vereen, Kate Shindle and Billy Porter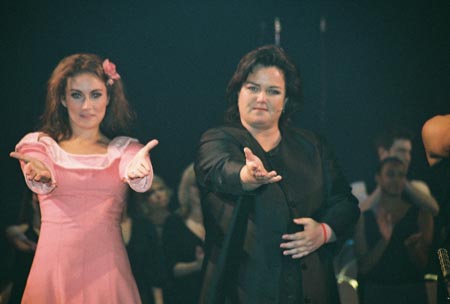 Laura Benanti and Rosie O'Donnell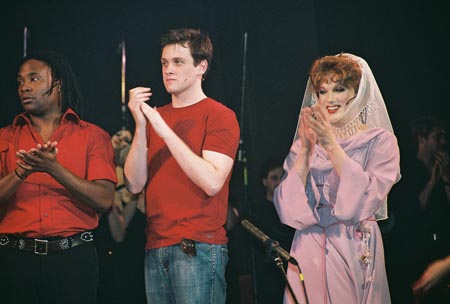 Billy Porter, Michael Arden and Charles Busch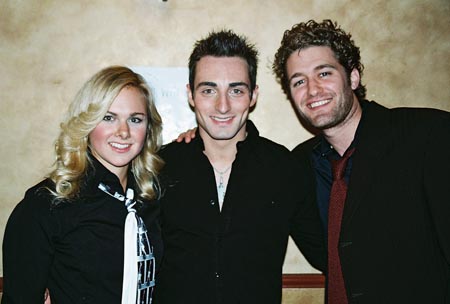 Laura Bell Bundy, Scott Nevins and Matt Morrison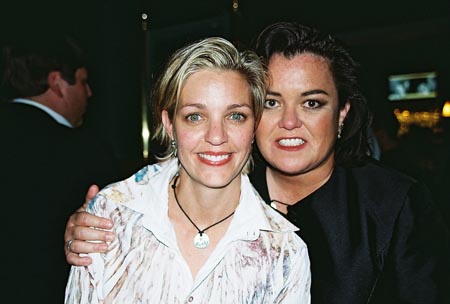 Kelli and Rosie O'Donnell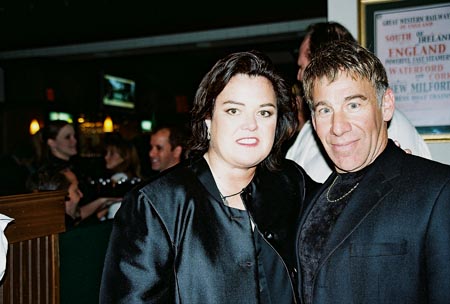 Rosie O'Donnell and Stephen Schwartz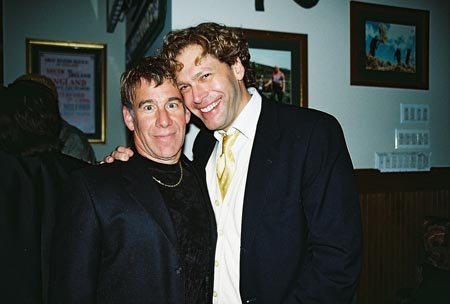 Stephen Schwartz and David Stallar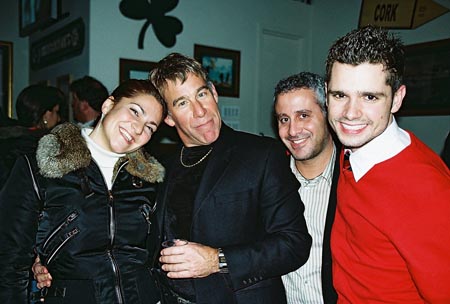 Shoshana Bean, Stephen Schwartz, David Stone and Robb Sapp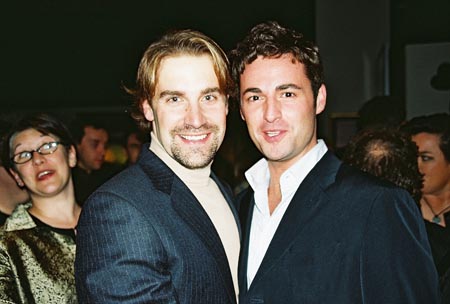 Charlie Pollock and Max von Essen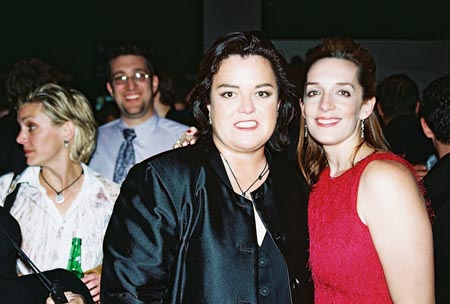 Rosie O'Donnell and Julia Murney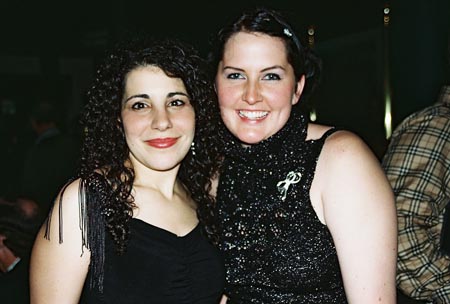 Julie Garnye and Natalie Joy Johnson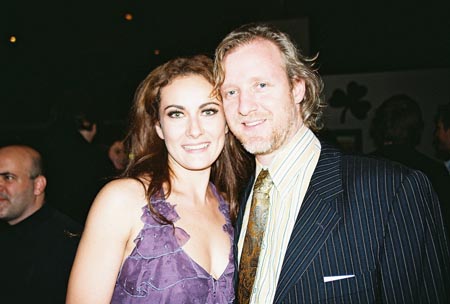 Laura Benanti and Chris Barron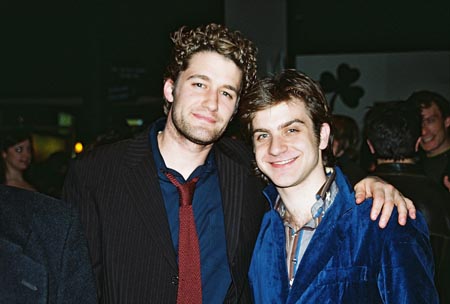 Matt Morrison and Harris Doran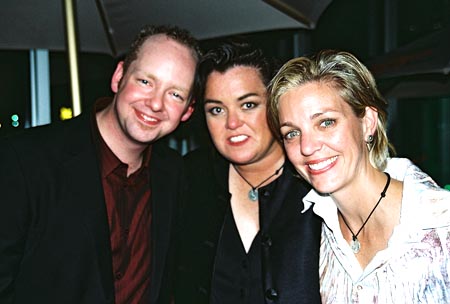 Jamie McGonnigal, Rosie and Kelli O'Donnell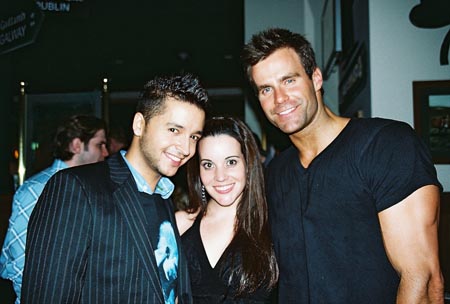 Jai Rodriguez, Jenna Leigh Green and Cameron Mathison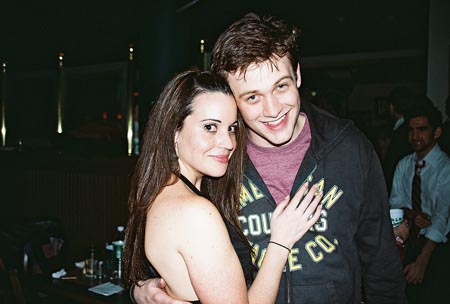 Jenna Leigh Green and Michael Arden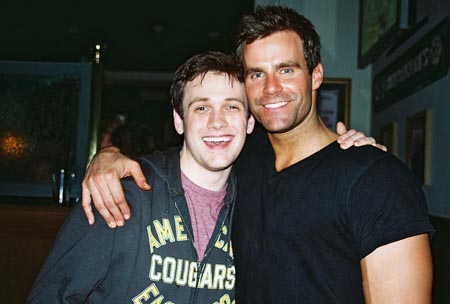 Michael Arden and Cameron Mathison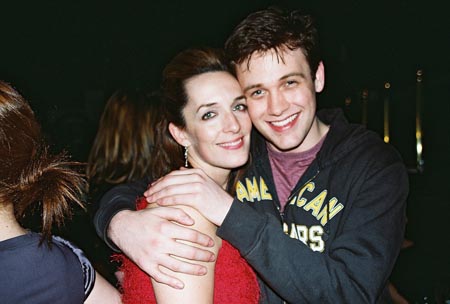 Julia Murney and Michael Arden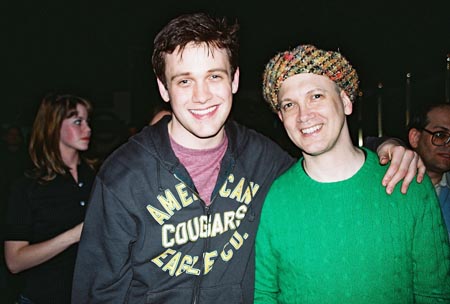 Michael Arden and Charles Busch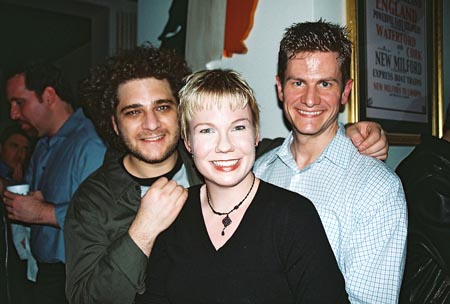 Jeff Marx, Jennifer Barnhart and Leo Daignault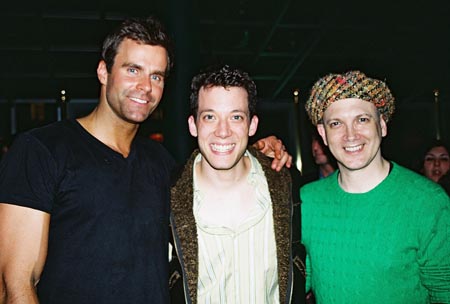 Cameron Mathison, John Tartaglia and Charles Busch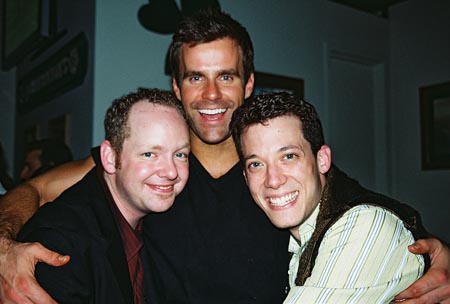 Jamie McGonnigal, Cameron Mathison and John Tartaglia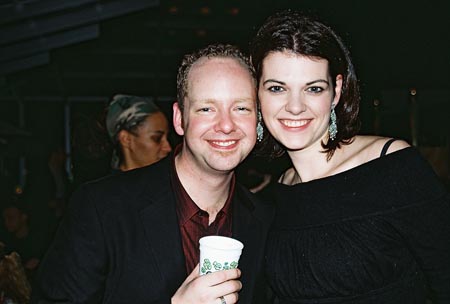 Jamie McGonnigal and Kate Shindle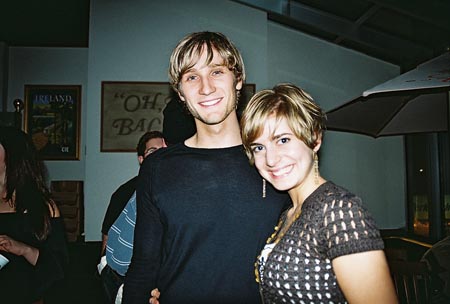 Mamma Mia! Couple - Aaron Staton and Sara Kramer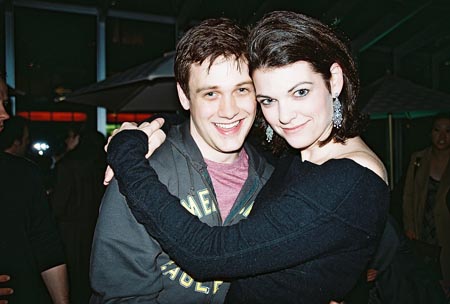 Michael Arden and Kate Shindle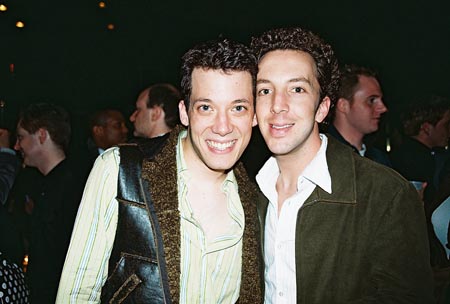 John Tartaglia and Brian Golub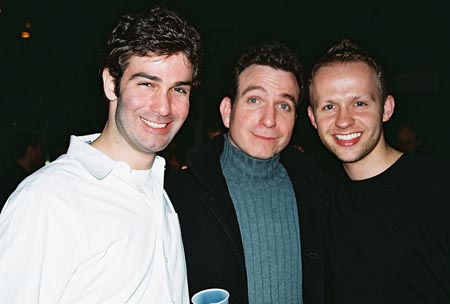 Gil Hagovsky, Eddie Varley and Marty Thomas