Click Here for More Articles on PORGY & BESS
Photo Coverage: PORGY AND BESS Welcomes New York City Educators!
Producers of The Gershwins' PORGY AND BESS just announced that thanks to a generous donation from the families of George and Ira Gershwin, 2,250 high school students from New York City Public Schools will be coming to see the show on Wednesday matinees from March through May. The announcement was made yesterday, March 13, with a special event that involved both cast members and NYC teachers and city officials. BroadwayWorld was there for the festivities, and we bring you full photo coverage below!
The Gershwins' PORGY AND BESS is working directly with The New York City Department of Education (DOE) and the Office of Arts at the Special Projects at the DOE, in planning exciting programming for these students who will be coming from all five boroughs. Thirty schools in total will be served.
In addition to attending the Broadway show, all students will meet with Professional Teaching Artists from the Theater Development Fund who in conjunction with the DOE Arts Office, will go to their schools to prepare them prior to seeing the show. Company members from The Gershwins' PORGY AND BESS will take turns accompanying these Teaching Artists to meet with the students.
"Our primary goal for this production has always been to expand the audience for PORGY AND BESS," said the families of George and Ira Gershwin. "We want more people than ever, especially of younger generations, to experience this masterwork and are delighted to partner with the Arts Offices of the NYC Department of Education to make this happen. George and Ira Gershwin were both raised in New York City and educated in the New York City public schools. This district is a leader in providing quality arts education to all students, regardless of financial means, and we are thrilled that so many of them will be able to attend a performance of this fantastic production and learn about PORGY AND BESS's important role in our country's cultural history. We are especially appreciative of the production's cast and company, who are devoting their own personal time and energy to the pre and post-show educational sessions, ensuring that these students will have an unforgettable experience."
"Because of its artistic and cultural significance, PORGY AND BESS makes for an excellent educational subject," said Chancellor Dennis Walcott New York City Department of Education. "From understanding the differences between artistic forms such as opera and musical theatre, to evaluating different depictions of race over the past 80 years, experiencing this production and interacting with the cast & creative team will be an invaluable experience for our city's high school students and educators. The Arts Office at of the Department of Education is thrilled that the Gershwin families, and this production are contributing to our ongoing efforts to provide access and equity to quality theatre education for all NYC students. By providing them with affordable tickets and post-show talkbacks for this great American classic, we will engage them in theatre and how it reveals the world around them."
The classic story by DuBose and Dorothy Heyward is set in Charleston's fabled Catfish Row, where the beautiful Bess struggles to break free from her scandalous past, and the only one who can rescue her is the crippled but courageous Porgy. Threatened by her formidable former lover Crown, and the seductive enticements of the colorful troublemaker Sporting Life, Porgy and Bess' relationship evolves into a deep romance that triumphs as one of theater's most exhilarating love stories.
Following its sold-out world premiere engagement at Boston's American Repertory Theater, one of Broadway's most accomplished creative teams, led by Tony-nominated director Diane Paulus (Hair), Pulitzer Prize-winning playwright Suzan-Lori Parks (Topdog/Underdog), and two-time Obie Award-winning composer Diedre L. Murray (Running Man), brings George and Ira Gershwin's legendary masterwork to the Broadway stage for the first time in more than 35 years.
The creative team also includes choreographer Ronald K. Brown, set designer Riccardo Hernandez, costume designer ESosa, lighting designer Christopher Akerlind and sound designer ACME Sound Partners.
The Gershwins' PORGY AND BESS is produced on Broadway byJeffrey Richards, Jerry Frankel, Rebecca Gold, Howard Kagen, Cheryl Wiesenfeld/Brunish Trinchero/Lucio Simons TBC, Joseph and Matthew Deitch, Mark S. Golub and David S. Golub, Terry Schnuck, Freitag Productions/Koenigsberg Filerman, the Leonore S. Gershwin 1987 Trust, Universal Pictures Stage Productions, Ken Mahoney, Judith Resnick, Tulchin/Bartner/ATG, Paper Boy Productions, Christopher Hart, Alden Badway, Broadway Across America, Irene Gandy and Will Trice. For more information, visit www.PorgyandBessonBroadway.com.
Photo Credit: Jennifer Broski


Nikki Renee Daniels, Peter Avery, Lisa Nicole Wilkerson, JD Webster

Mary Milton, Nikki Renee Daniels, Peter Avery, Marc Gershwin, Lisa Nicole Wilkerson, JD Webster, Mike Strunsky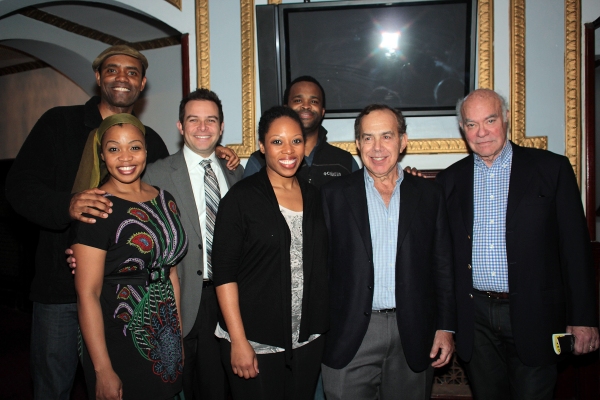 Nathaniel Stampley, Sumayya Ali, Peter Avery, Andrea Jones-Sojola, Phumzile Sojola, Marc Gershwin, Mike Strunsky

Marc Gershwin, NaTasha Yvette Williams, Mike Strunsky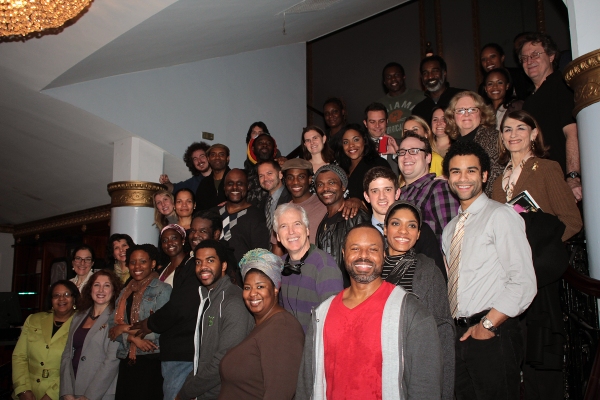 The cast of Porgy and Bess and NYC educators

Patrick Berger, Norm Lewis, Victoria Bailey

Marc Gershwin, Norm Lewis, Mike Strunsky

Norm Lewis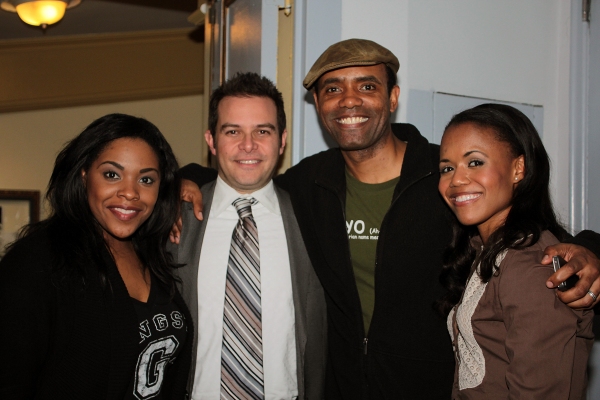 Bryonha Marie Parham, Peter Avery, Nathaniel Stampley, Nikki Renee Daniels


Related Articles
Jennifer was given her first camera at the age of eight, and has had one in her hand ever since. For the duration of her (read more...)