Photos: On Inauguration Eve, Broadway Unites to Take a Pledge for the Ghostlight Project
Just last night, at sunset the eve of the Inauguration, more than 500 theaters, ensembles and companies, high school and university theater programs gathered across the country to light a light and make a pledge to stand for and protect the values of inclusion, participation, and compassion for everyone - regardless of race, class, religion, country of origin, immigration status, (dis)ability, gender identity, or sexual orientation.
THE GHOSTLIGHT PROJECT included over 500 participating organizations, with representation in all 50 states and the District of Columbia. From Broadway to high school auditoriums, members of the theater community gathered from coast to coast in each time zone to light a light and make a pledge. Inspired by the theatrical tradition of keeping a "ghost light" on in a darkened theater, we create light for the challenging times ahead.
BroadwayWolrd brings you photos straight from Times Square below!
Photo Credit: Walter McBride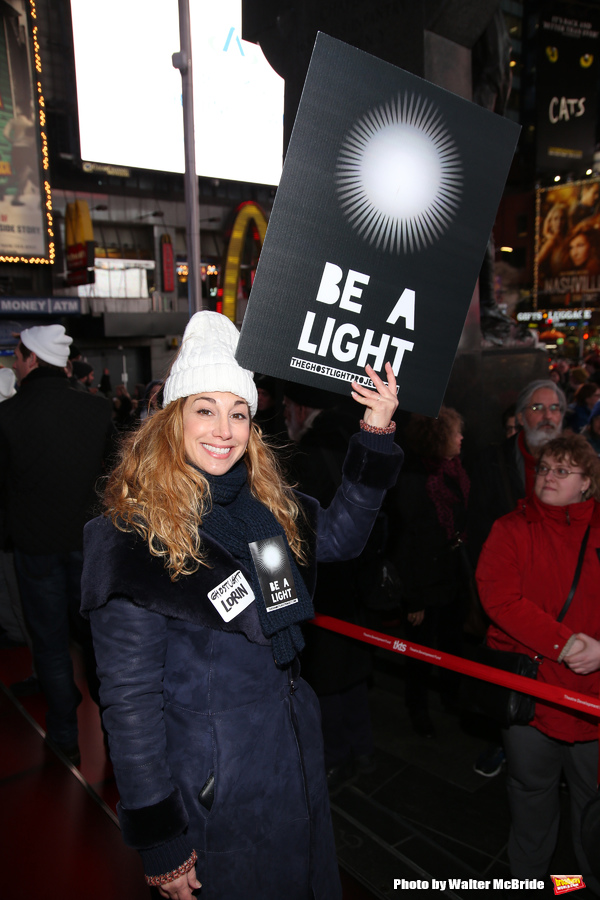 Lorin Latarro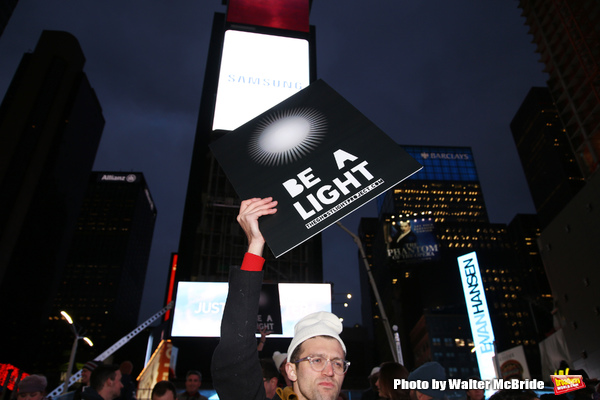 Sam Pinkleton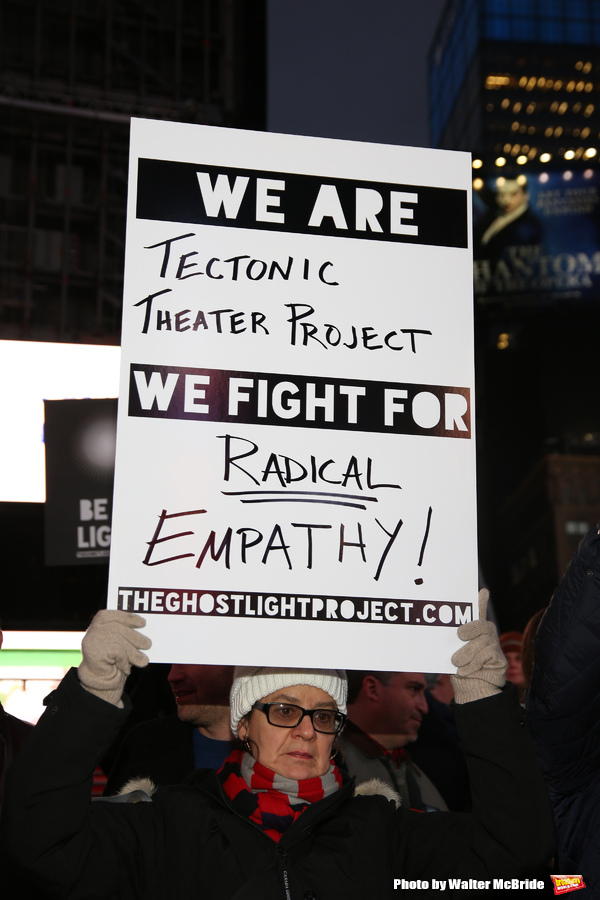 The Ghostlight Project

The Ghostlight Project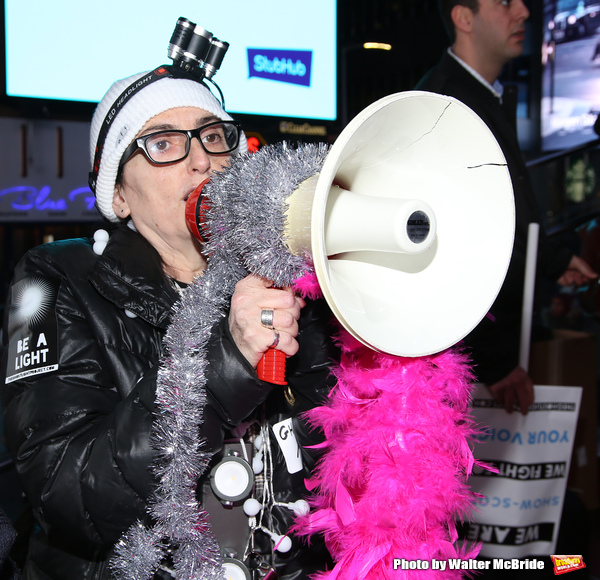 Tina Landau

Lorin Latarro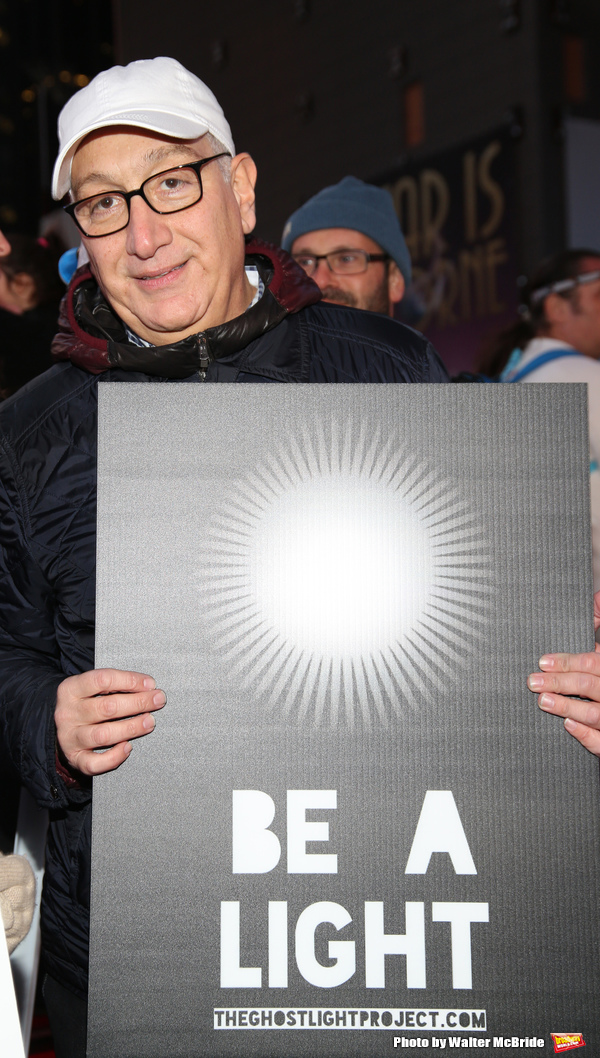 Moises Kaufman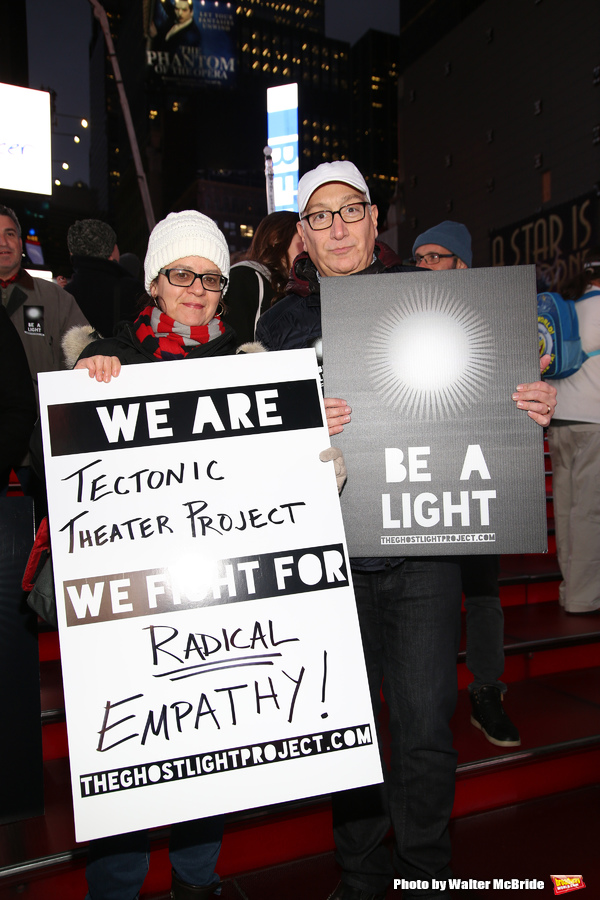 Moises Kaufman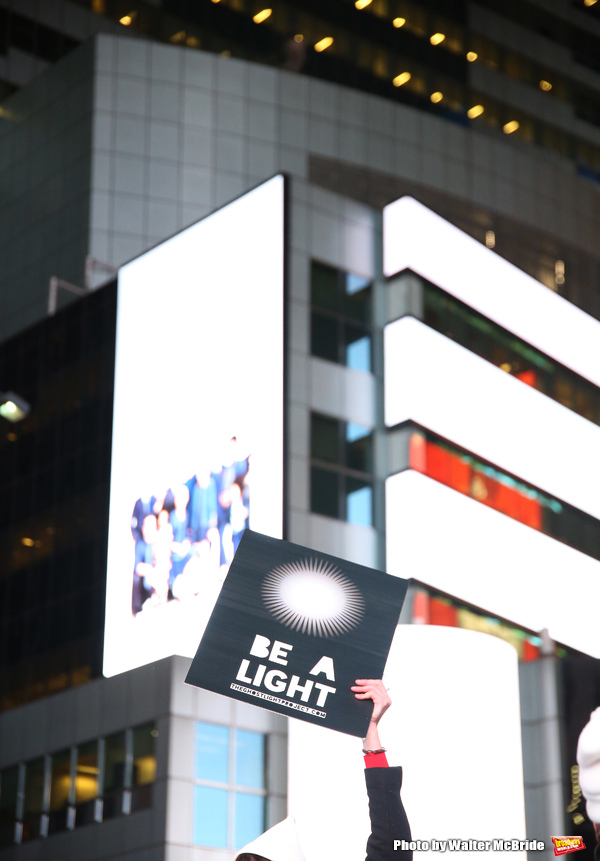 The Ghostlight Project

Brian Stokes Mitchell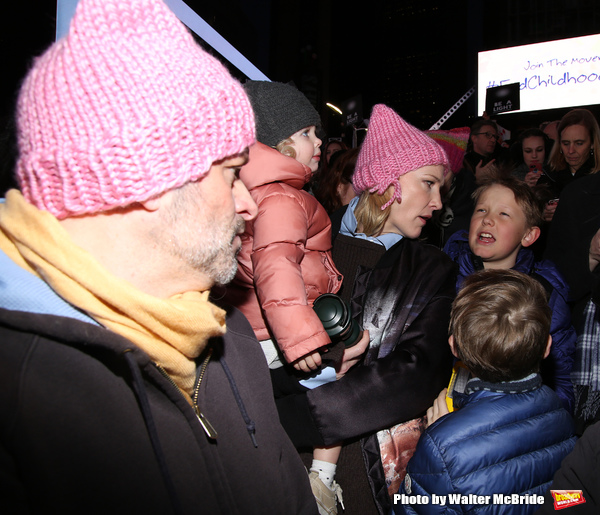 Cate Blanchett & Family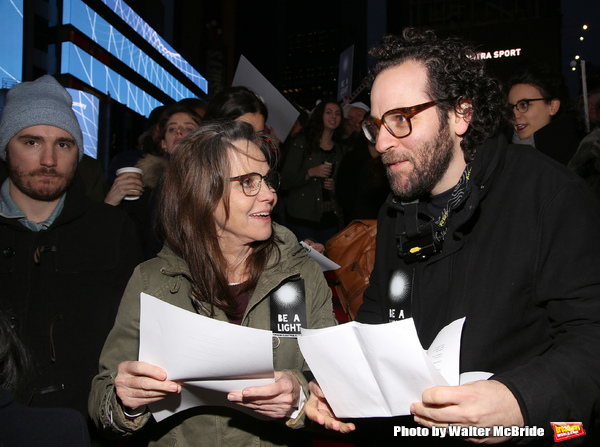 Sally Field and Sam Gold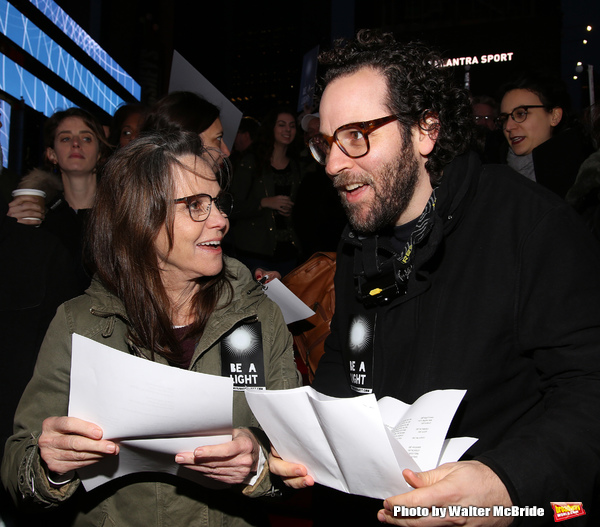 Sally Field and Sam Gold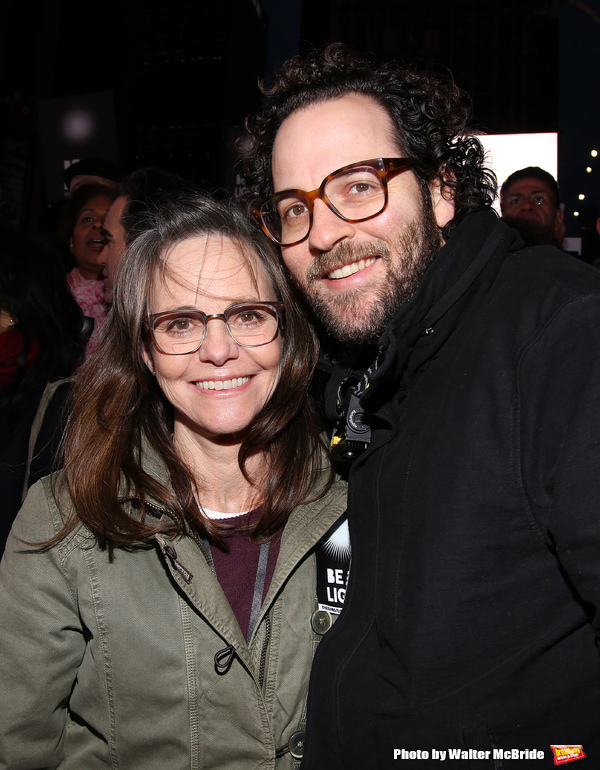 Sally Field and Sam Gold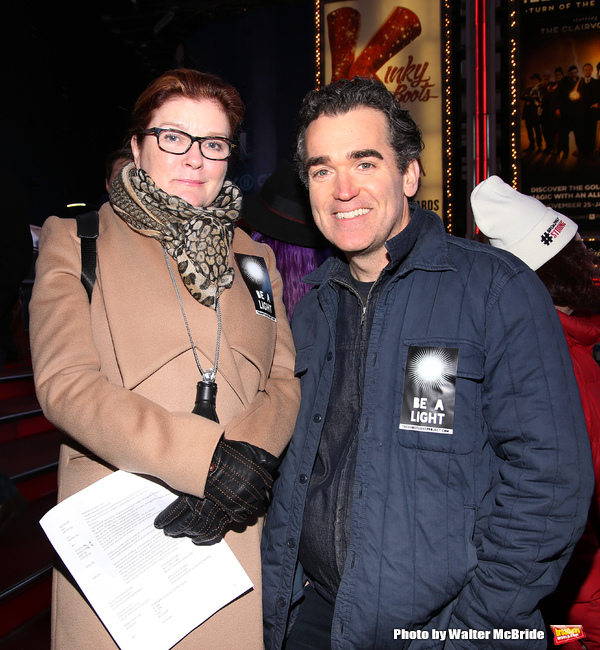 Kate Mulgrew and Brian d'Arcy James

Cate Blanchett & Family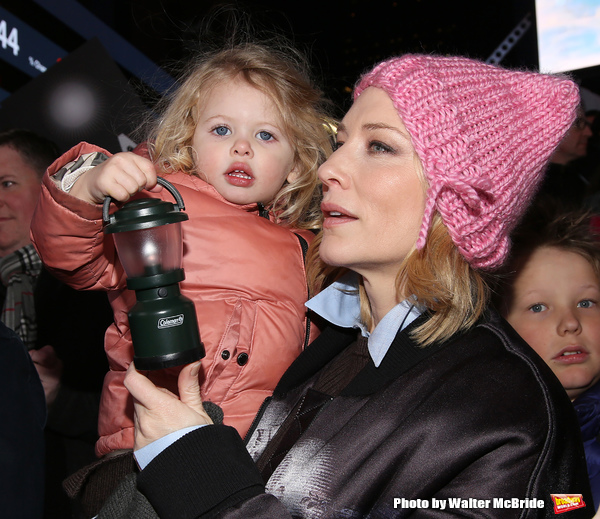 Cate Blanchett & Family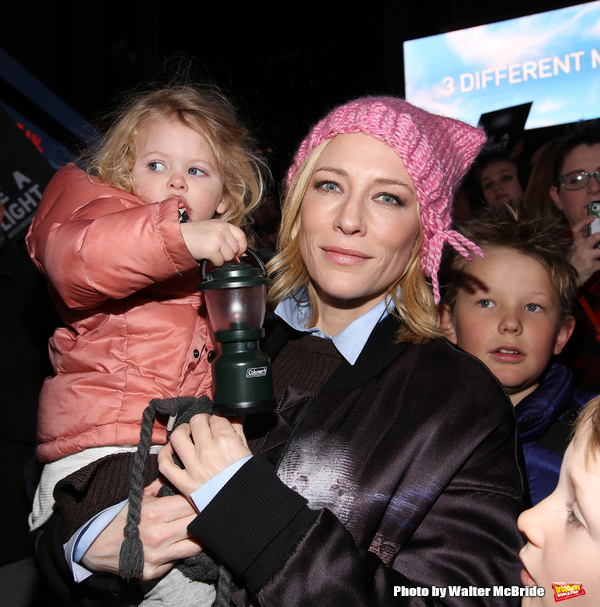 Cate Blanchett & Family

Tina Landau

Brian Stokes Mitchell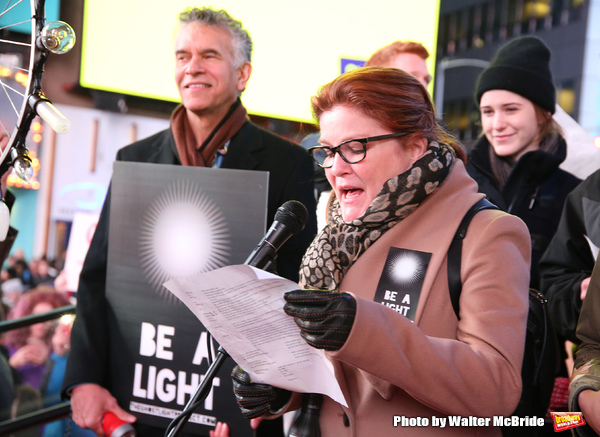 Brian Stokes Mitchell and Kate Mulgrew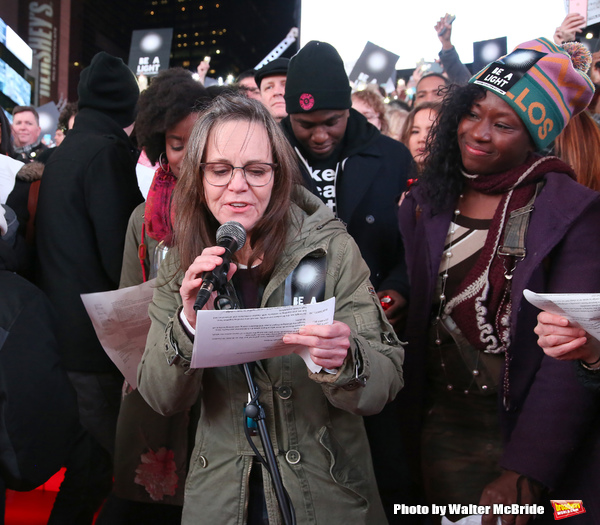 Sally Field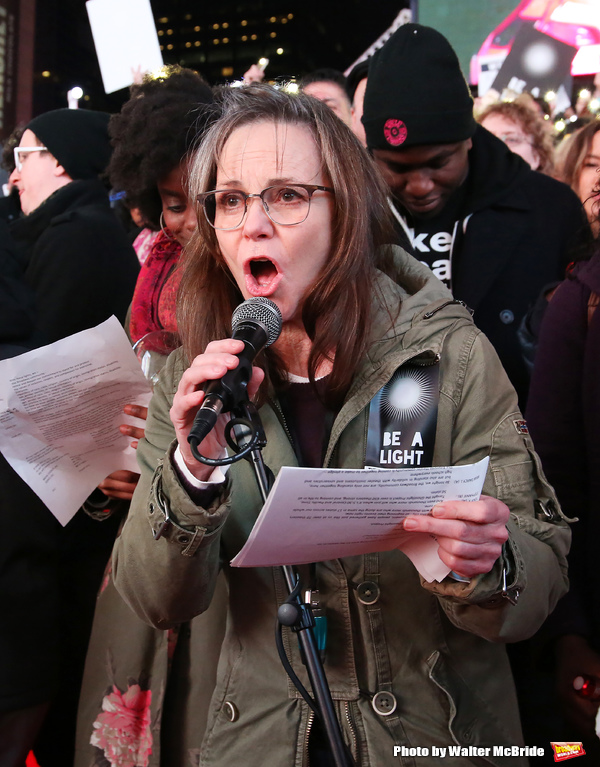 Sally Field

Phillipa Soo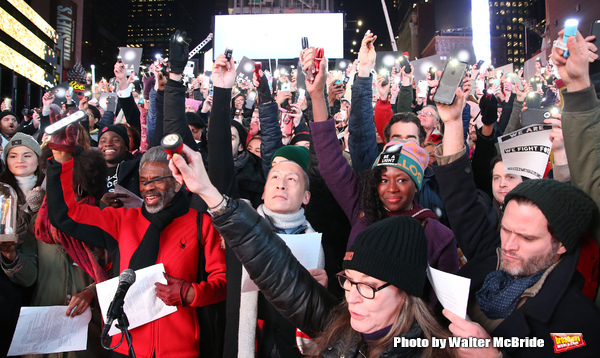 Betty Buckley, Phillipa Soo, Oak, Andre De Shields, Francis Jue, Jessica Molaskey, Brian d'Arcy James and Steven Pasquale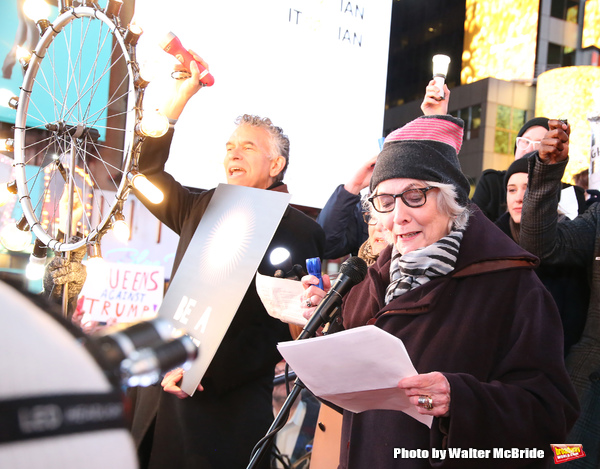 Brian Stokes Mitchell and Betty Buckley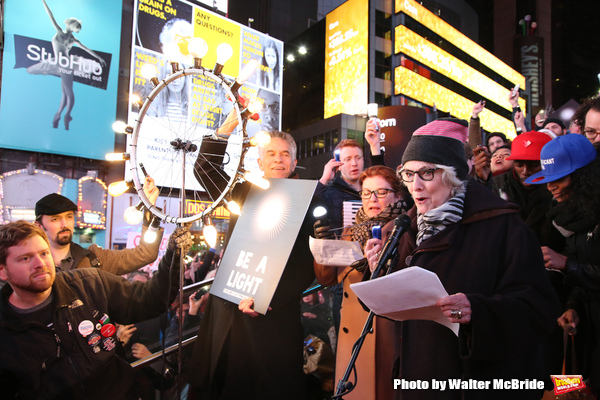 Brian Stokes Mitchell, Kate Mulgrew and Betty Buckley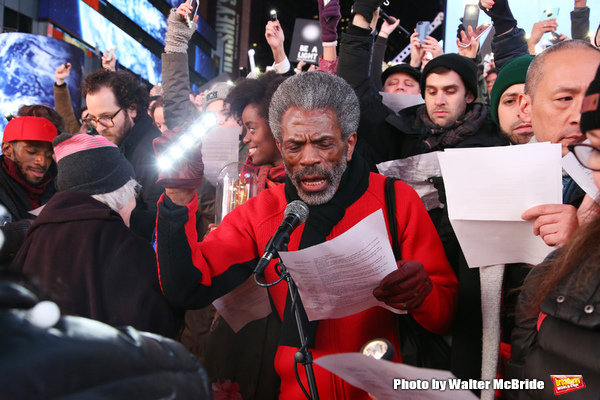 Betty Buckley and Andre De Shields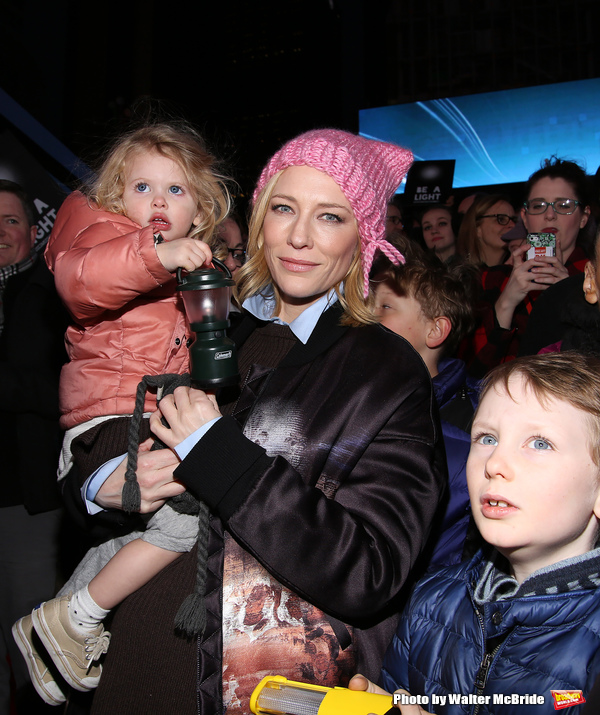 Cate Blanchett & Family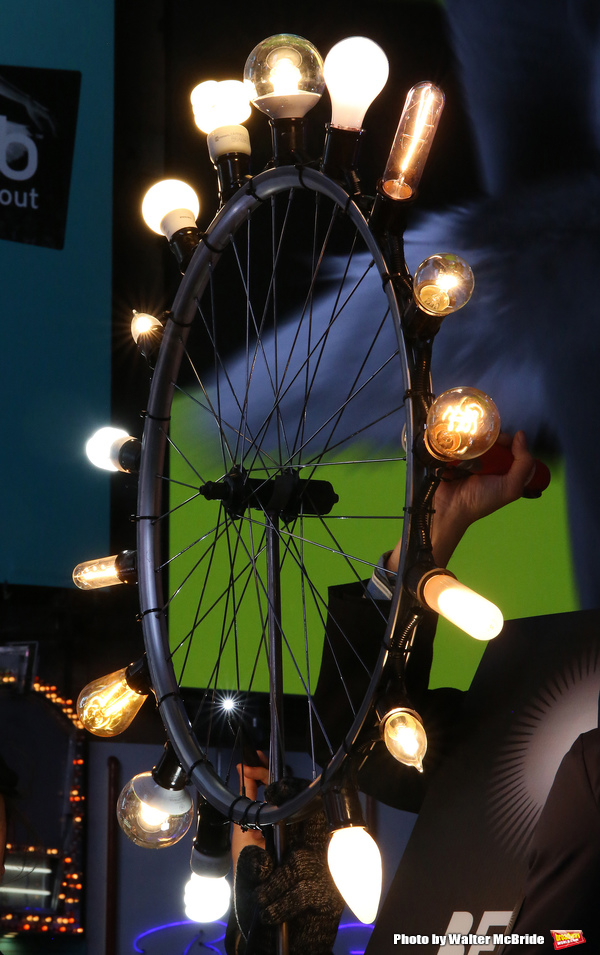 The Ghostlight Project

Crowds

Phillipa Soo and Andre De Shields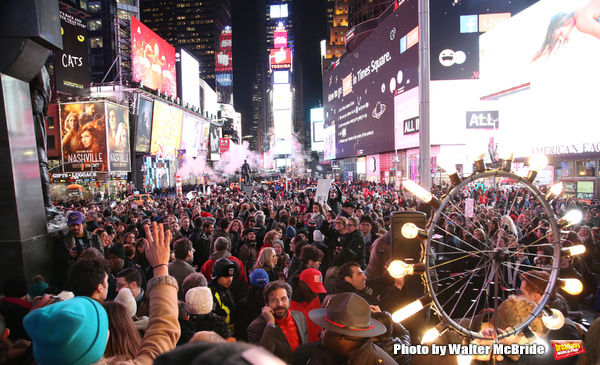 Crowds

Josh Groban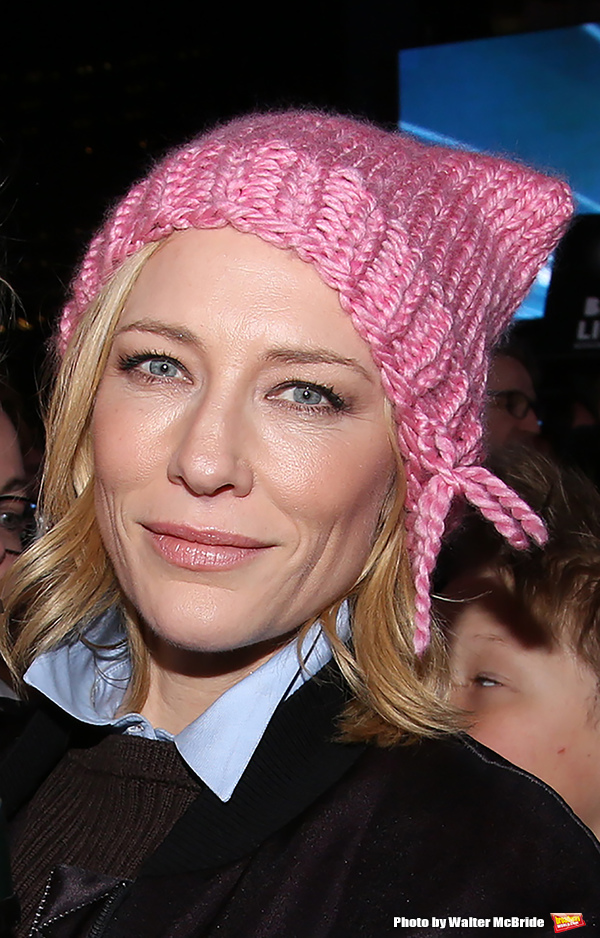 Cate Blanchett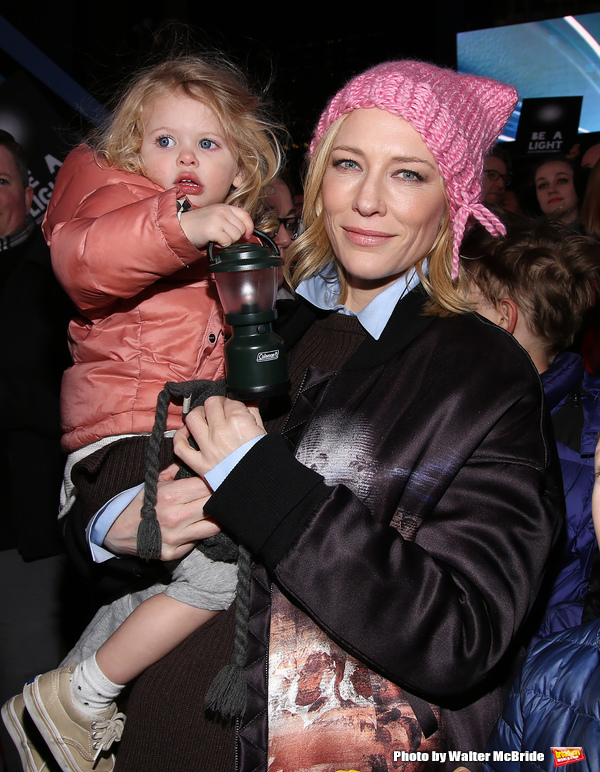 Cate Blanchett & Family

The Ghostlight Project

Kate Mulgrew and Betty Buckley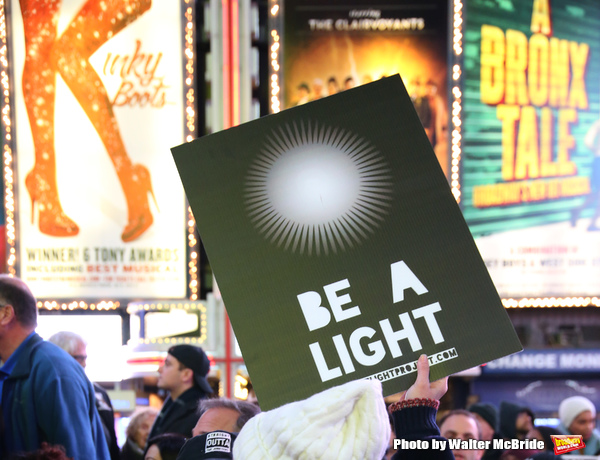 The Ghostlight Project

Leah Lane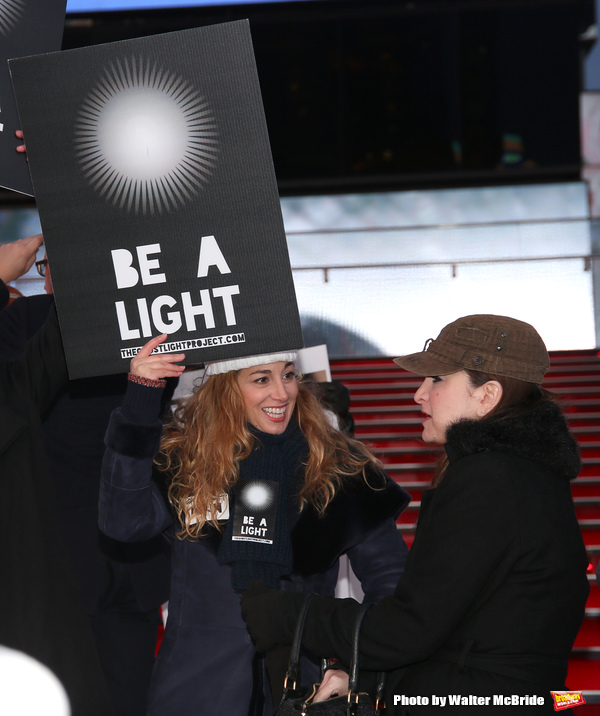 Lorin Latarro and Lisa Goldberg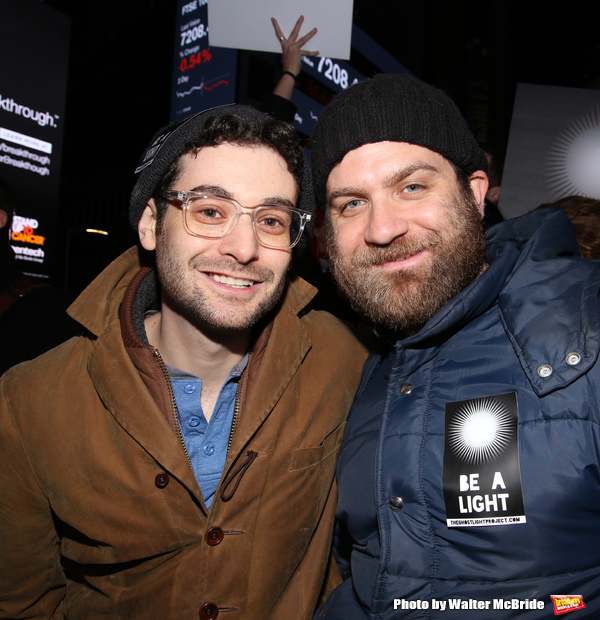 Noah Himmelstein
Sam Pinkleton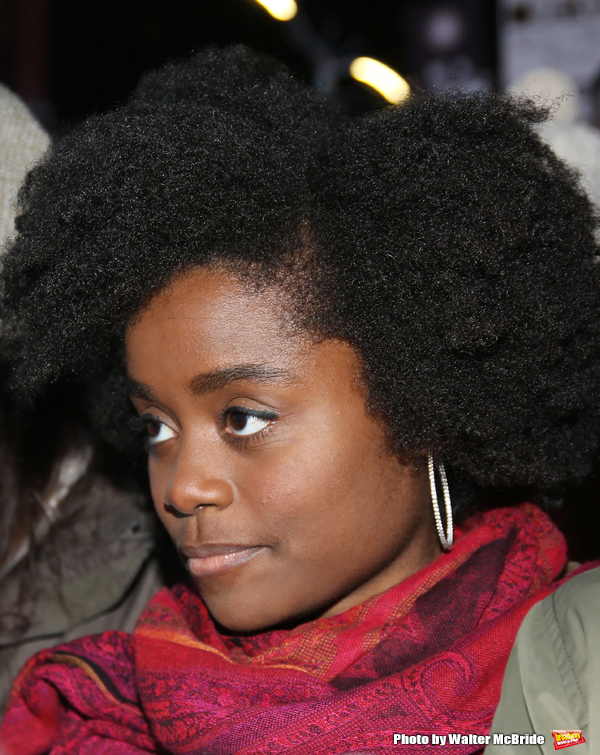 Denee Benton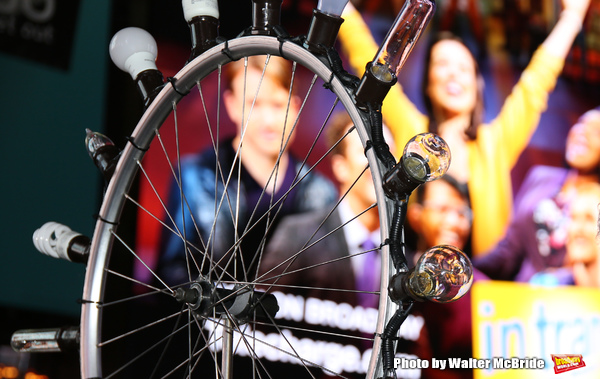 The Ghostlight Project

Denee Benton

Jessica Molaskey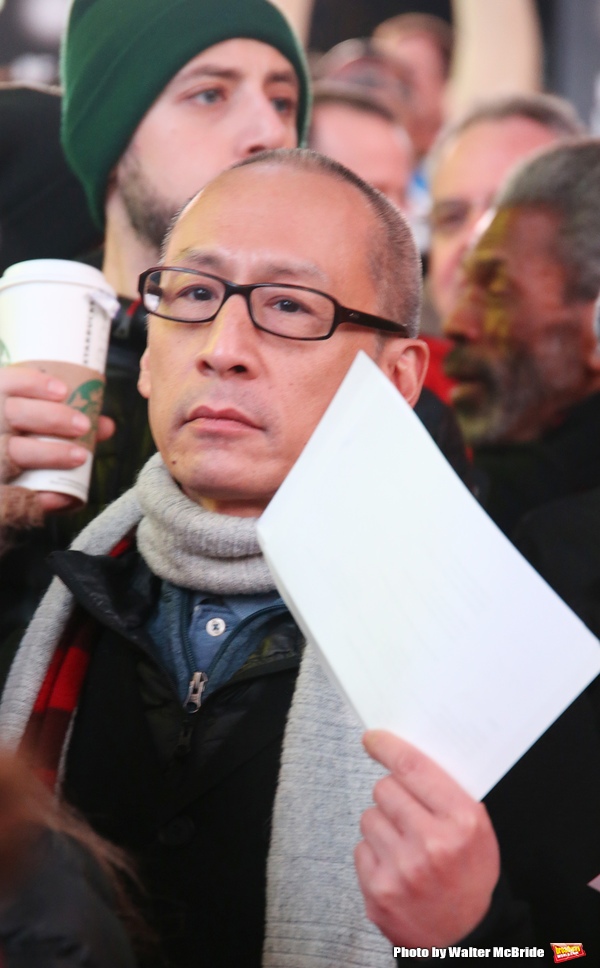 Francis Jue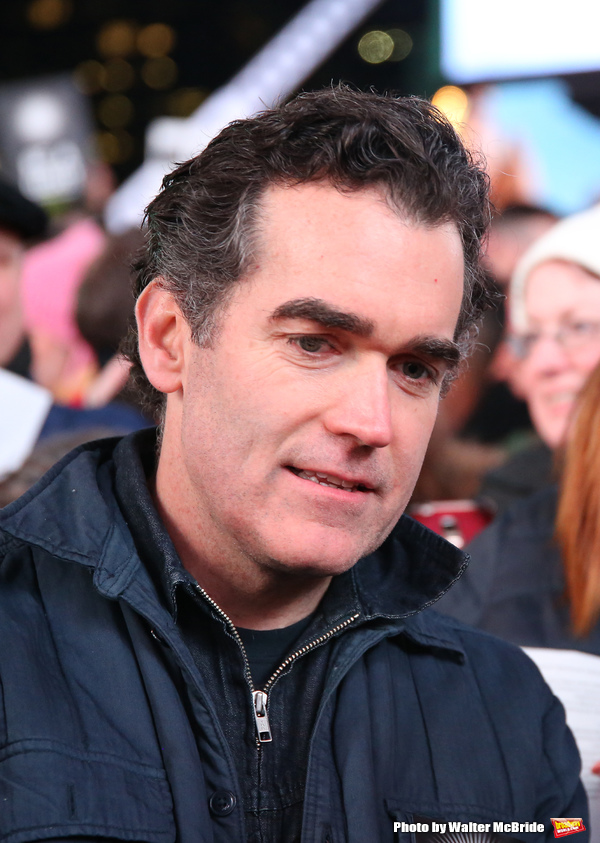 Brian d'Arcy James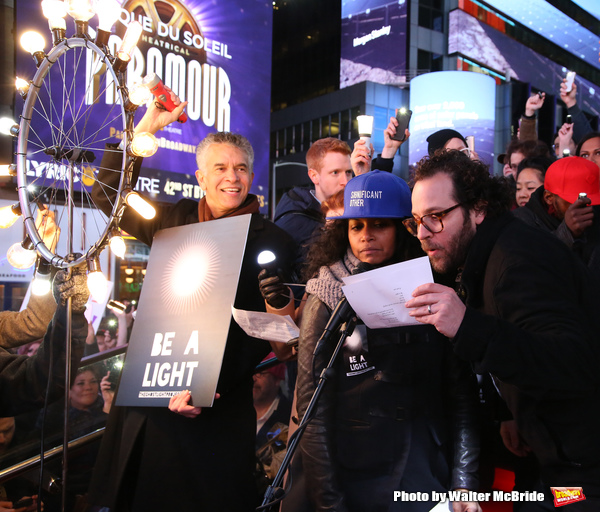 Brian Stokes Mitchell, Rebecca Naomi Jones and Sam Gold

Phillipa Soo, Oak, Andre De Shields, Francis Jue, Jessica Molaskey, Brian d'Arcy James and Steven Pasquale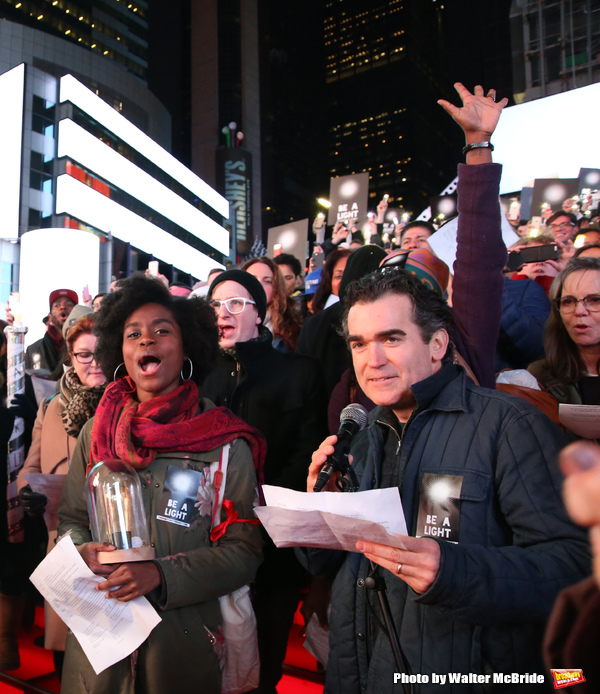 Denee Benton and Brian d'Arcy James

Sally Field

Brian Stokes Mitchell and Melissa Errico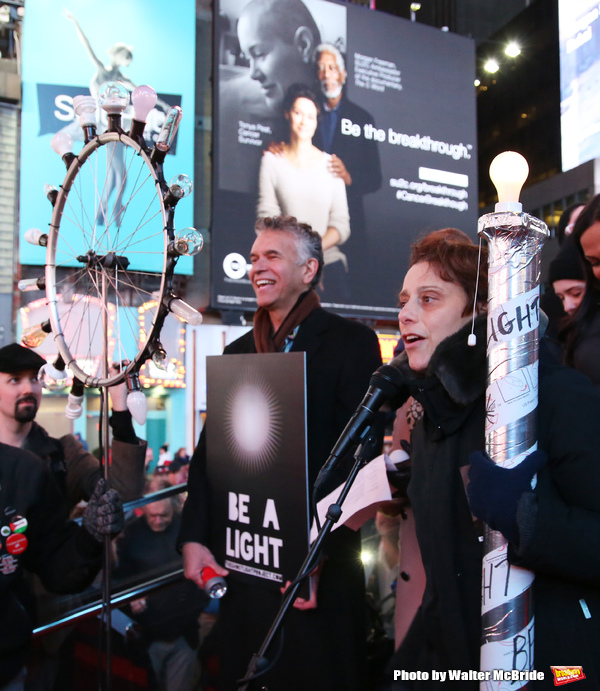 Brian Stokes Mitchell and Judy Kuhn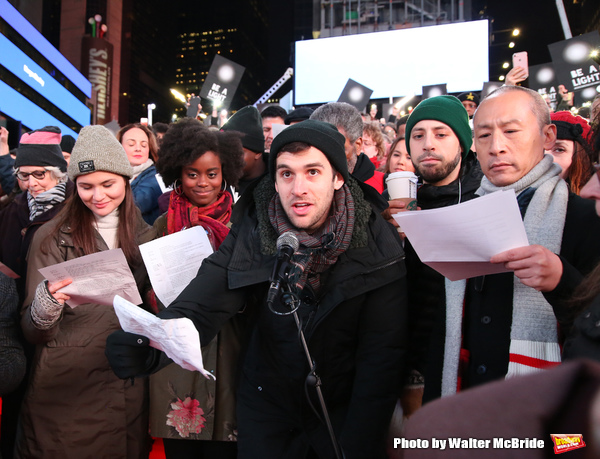 Phillipa Soo, Denee Bentom, Adam Chandler Berat and Francis Jue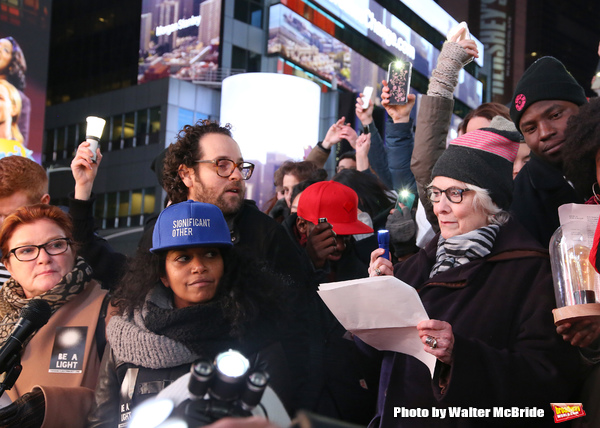 Kate Mulgrew, Rebecca Naomi Jones, Sam Gold, Betty Buckley and Okieriete Onaodowan
Okieriete Onaodowan

Steven Pasquale and Tony Yazbeck

Denee Benton, Rebecca Naomi Jones, Oak, Melissa Errico, Phillipa Soo, Andre De Shields, Tina Landau, Adam Chandler Berat, Francis Jue, Brian d'Arcy James, Steven Pasquale and Jessica Molaskey

Brian Stokes Mitchell and Cate Blanchett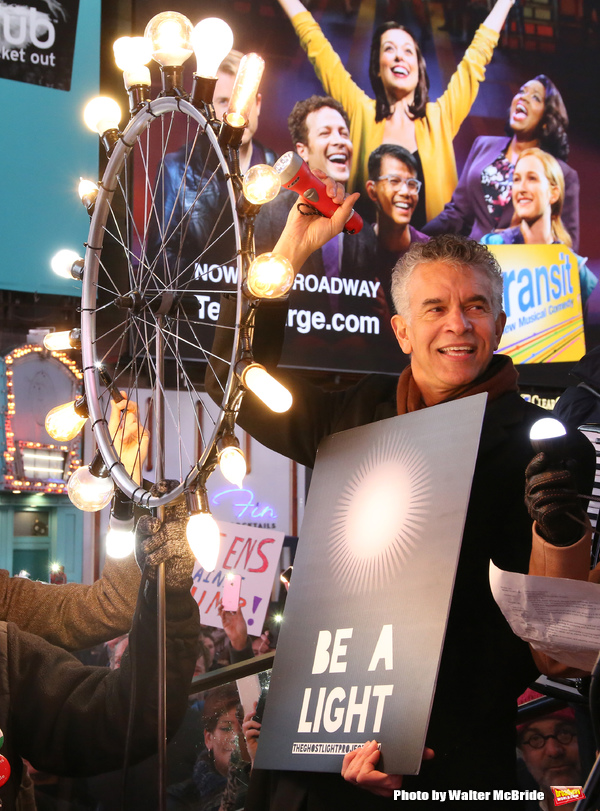 Brian Stokes Mitchell

The Ghostlight Project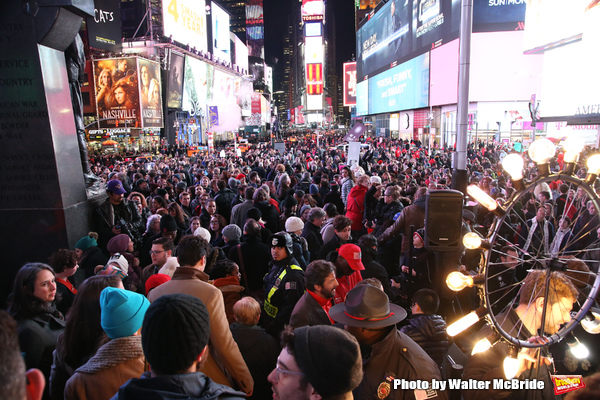 Crowd

Stephen Savage, Marti Gould Cummings II and Clarice DuBois