Photos: Lee Rocker Ends Run in MILLION DOLLAR QUARTET
Lee Rocker, bassist and vocalist for the Grammy nominated band The Stray Cats, participated in a special on stage jam session at Million Dollar Quartet during his final performance with the show yesterday, January 30. BroadwayWorld was on hand for the event and brings you photo coverage below.
Rocker temporarily joined the cast of Million Dollar Quartet for 12 performances only starting January 21 in the role of 'Jay Perkins.'
Rocker made his mark singing, playing, standing on, spinning and rocking his giant upright bass in the legendary music group The Stray Cats. Grammy-nominated, The Stray Cats have sold nearly 10 million albums and garnered an astounding 23 gold and platinum certified records worldwide. Founded by Rocker, Brian Setzer, and Slim Jim Phantom, The Stray Cats remain a radio staple, were music video pioneers at the infancy of MTV, and repeatedly brought rockabilly to the top of the charts. Rocker has a forthcoming EP "The Cover Sessions" set for release March 2011 and a forthcoming solo show at NYC's Rockwood Music Hall on February 3, 2011.
The cast of Million Dollar Quartet features Eddie Clendening (Elvis Presley), Lance Guest (Johnny Cash), Tony Award® winner Levi Kreis (Jerry Lee Lewis), Jared Mason (Carl Perkins), James Moye (Sam Phillips), and Elizabeth Stanley (Dyanne).
On December 4, 1956, an auspicious twist of fate brought Johnny Cash, Jerry Lee Lewis, Carl Perkins, and Elvis Presley together. The place was Sun Records' storefront studio in Memphis. The man who made it happen was Sam Phillips, the "Father of Rock and Roll," who discovered them all. The four young musicians united for the only time in their careers for an impromptu recording that has come to be known as one of the greatest rock jam sessions of all time.
Inspired by the actual event, Million Dollar Quartet features a treasure trove of the greatest rock and roll, gospel, R&B and country hits from these musicians, including such iconic songs as "Blue Suede Shoes," "Fever," "Sixteen Tons," "Who Do You Love?," "Great Balls of Fire," "Riders in the Sky," "I Walk the Line," "Folsom Prison Blues," and "Whole Lotta Shakin' Goin' On." Million Dollar Quartet captures the infectious spirit, freewheeling excitement and thrilling sounds of a singular moment when four of the music industry's most extraordinary talents, all in their creative prime, came together for one of the most memorable nights in music history.
The Chicago production of Million Dollar Quartet opened in 2008 and is still playing to packed houses at the Apollo Theatre. An upcoming national tour will launch next season and a London production will open at the Noël Coward Theatre on February 28, 2011 with previews beginning February 8, 2011.
For more information about Million Dollar Quartet, visit www.MillionDollarQuartetLive.com.
Photo Credit: Monica Simoes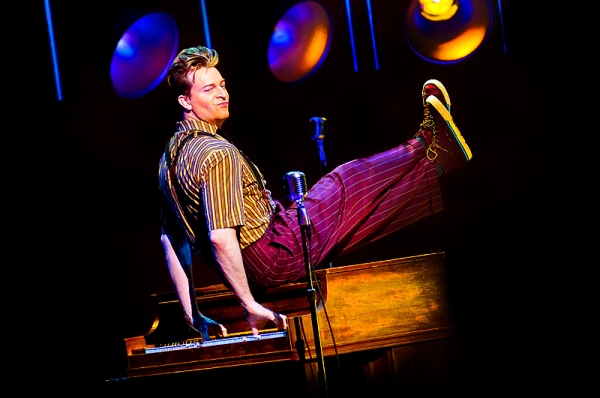 Levi Kreis

Eddie Clendening & Lance Guest

James Moye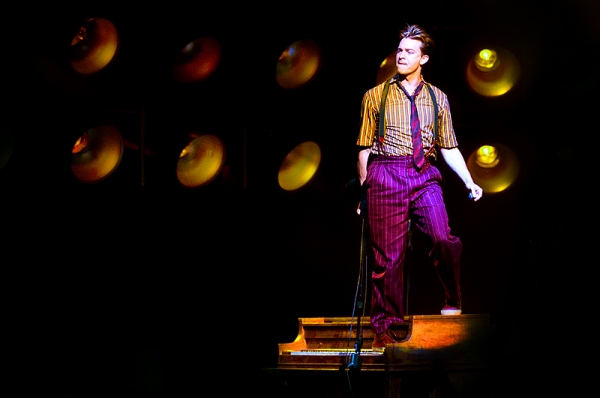 Levi Kreis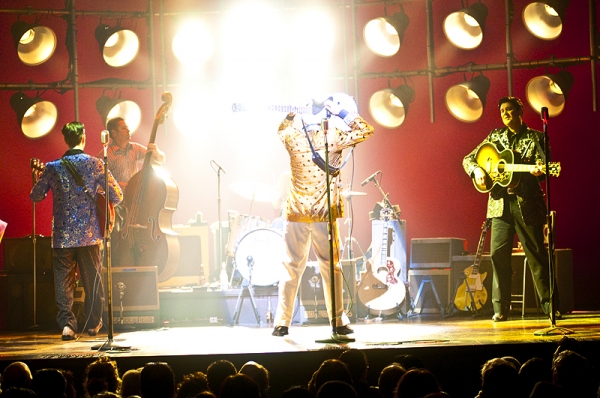 the cast of Million Dollar Quartet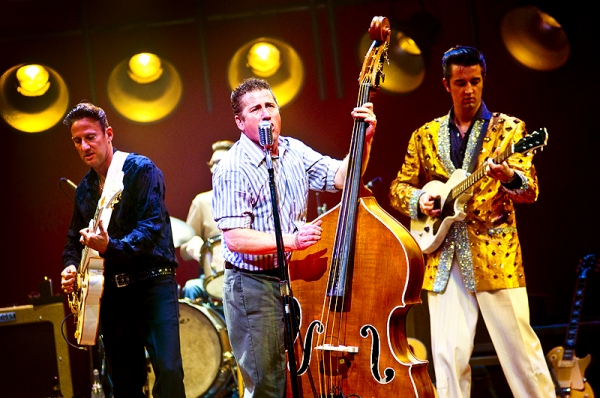 Lee Rocker

Lee Rocker & the cast of Million Dollar Quartet

Lee Rocker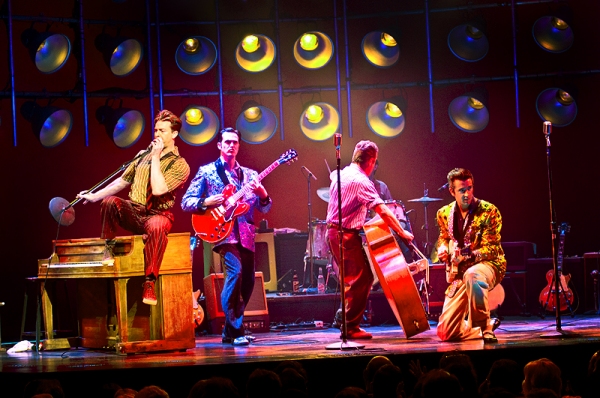 Lee Rocker & the cast of Million Dollar Quartet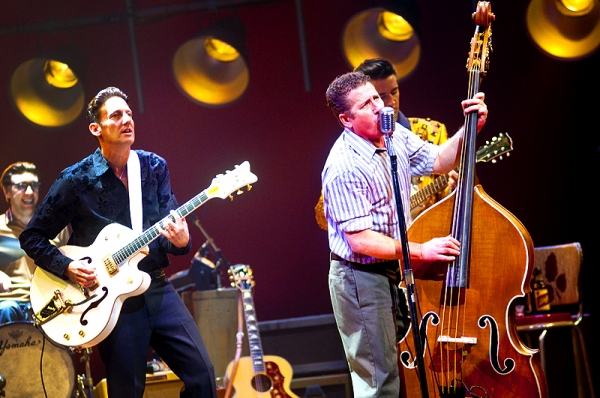 Lee Rocker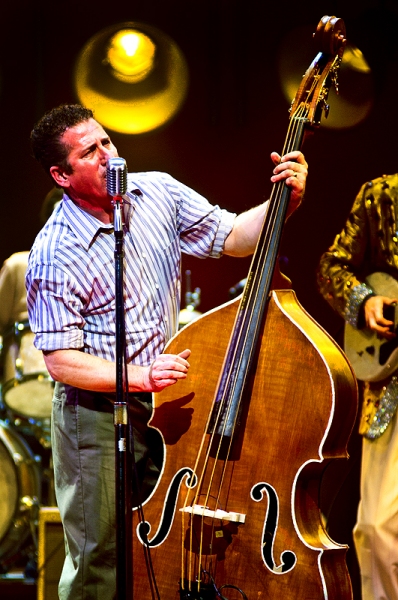 Lee Rocker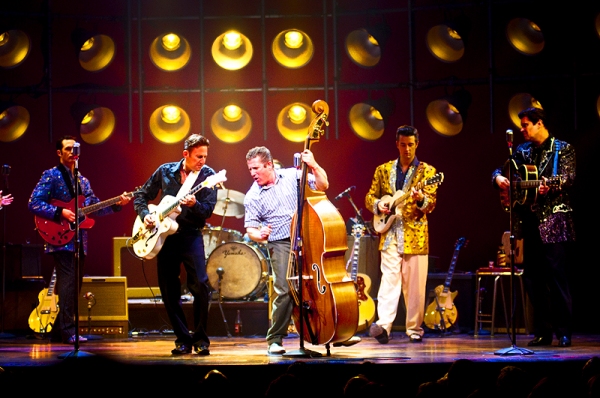 Lee Rocker & the cast of Million Dollar Quartet

Lee Rocker & the cast of Million Dollar Quartet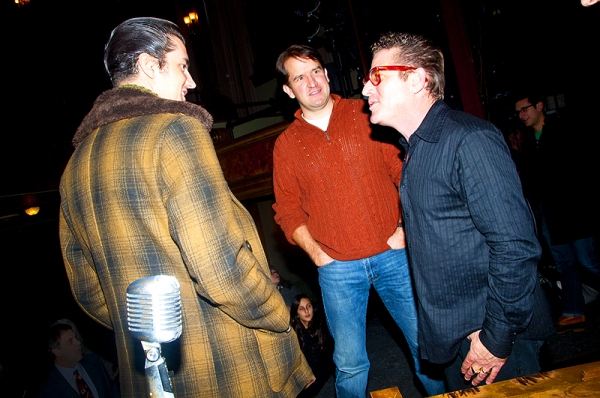 Eddie Clendening, James Moye & Lee Rocker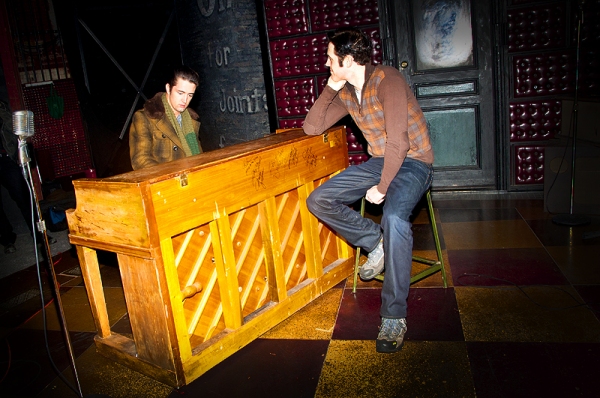 Eddie Clendening & Erik Hayden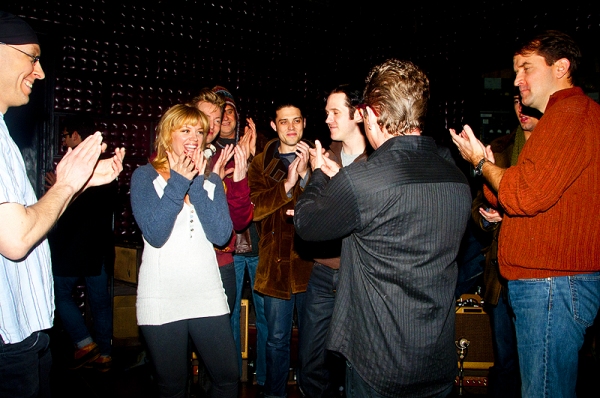 Lee Rocker & the cast of Million Dollar Quartet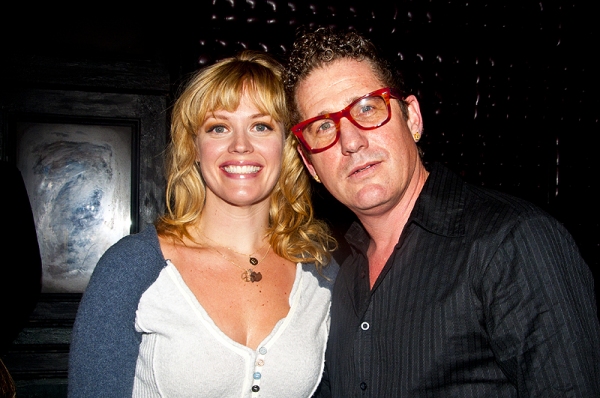 Elizabeth Stanley & Lee Rocker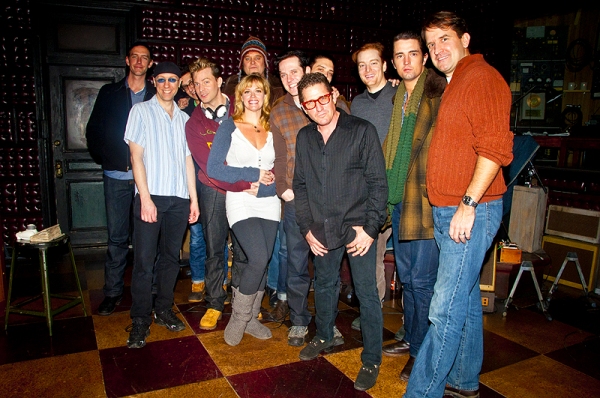 Lee Rocker & the cast of Million Dollar Quartet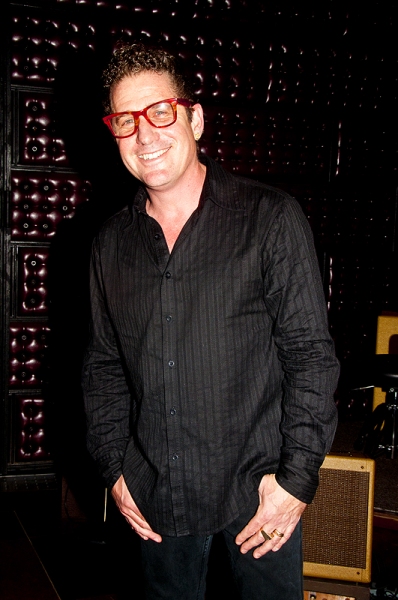 Lee Rocker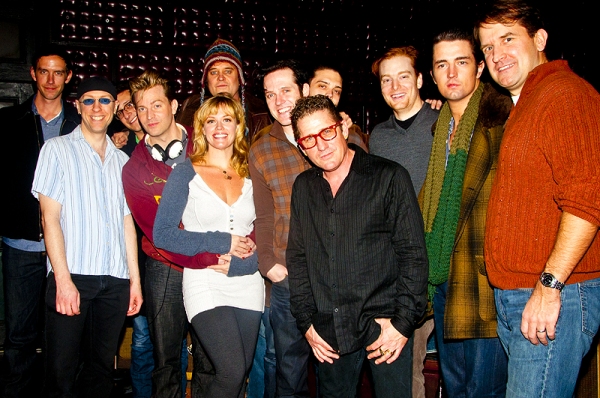 Lee Rocker & the cast of Million Dollar Quartet