Photo Coverage: LOVE, LOSS Welcomes Bowden, Orfeh et al. to New Cast
Nora Ephron and Delia Ephron's hit Off Broadway show, Love, Loss, and What I Wore welcomed its newest cast members: Katrina Bowden ("30 Rock"), Sabrina Le Beauf ("The Cosby Show"), Orfeh (Legally Blonde), Barbara Rhoades (The Goodbye Girl) and Kim Zimmer ("One Life To Live") last night, February 17.  They were cheered on by well-wishers including Grizz Chapman and Kevin Brown (Grizz and Dotcom on "30 Rock"), plus producer Daryl Roth, director Karen Carpenter, and original book-writer Ilene Beckerman. BroadwayWorld was on hand for the celebration and brings you photo coverage below.
Love, Loss, and What I Wore, an intimate collection of stories, is based on the best-selling book by Ilene Beckerman, as well as on the recollections of the Ephrons' friends. Like the popular book, Love, Loss, And What I Wore uses clothing and accessories and the memories they trigger to tell funny and often poignant stories that all women can relate to.
The show opened Off Broadway in October 2009 to rave reviews at
The
Westside Theatre
(407 W 43 Street), where it is now in its second smash year. Love, Loss, and What I Wore is performed by a rotating cast of five all-star actors, who perform in five-week cycles. The current cast performs through Sunday, March 20, 2011. For more information, visit
www.lovelossonstage.com
.
Photo Credit: Kevin Thomas Garcia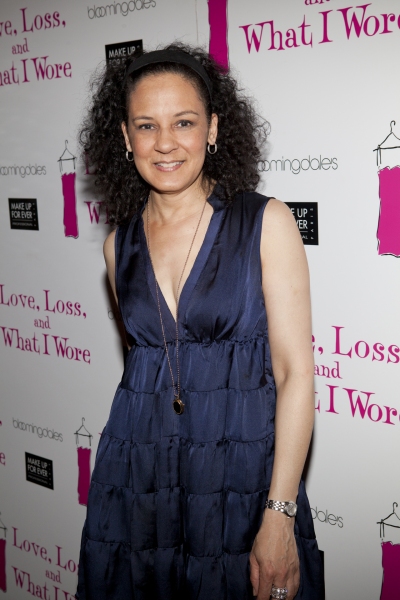 Sabrina Le Beauf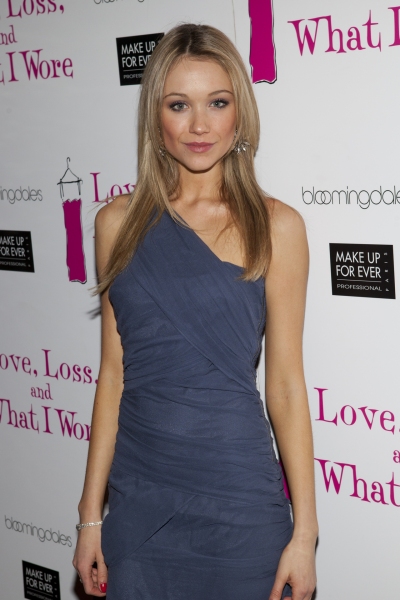 Katrina Bowden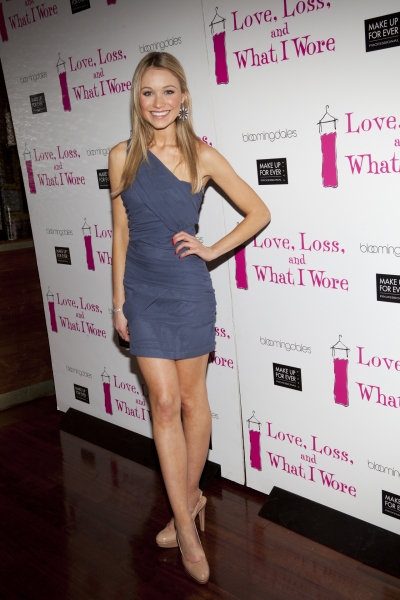 Katrina Bowden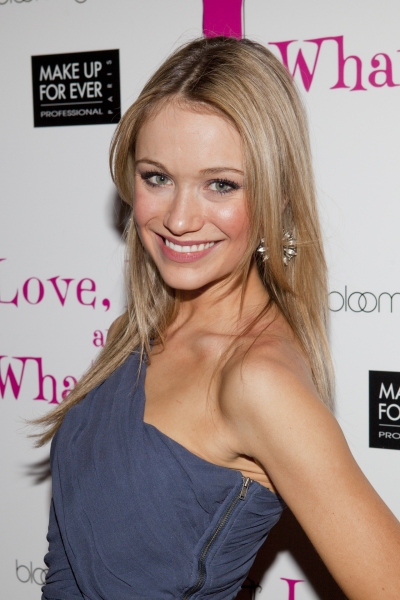 Katrina Bowden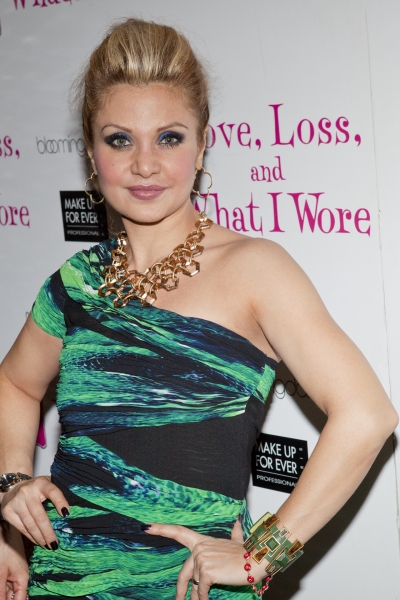 Orfeh

Orfeh and Katrina Bowden

Kim Zimmer

Kim Zimmer

Kim Zimmer, Orfeh and Katrina Bowden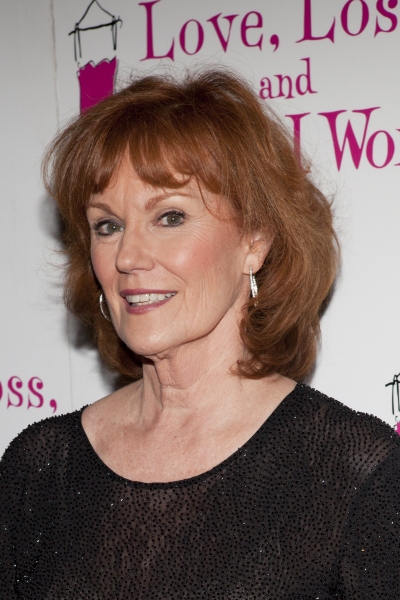 Barbara Rhoades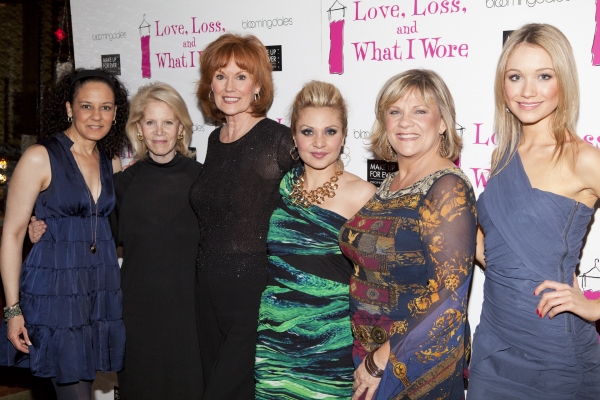 Sabrina Le Beauf, Daryl Roth, Barbara Rhoades, Orfeh, Kim Zimmer and Katrina Bowden