Photos: LAUGH IT UP, STARE IT DOWN Opens at Cherry Lane Theatre
LAUGH IT UP, STARE IT DOWN, a new play written by Alan Hruska (The Man on Her Mind, New House under Construction, Reunion), is directed by Chris Eigeman (known as a filmmaker for Turn The River and as an actor for roles in television's Gilmore Girls and the films Metropolitan, Barcelona, and The Last Days of Disco), and premiered at The Cherry Lane Theatre (38 Commerce Street) last night, September 9th, 2015.
The cast of Laugh it Up, Stare it Down will be Jayce Bartok (Made In Poland, The My House Play), Katya Campbell (Broadway: Disgraced, The Big Knife), Maury Ginsberg (Mother Courage and The Cherry Orchard withOlympia Dukakis) and Amy Hargreaves (Years of the Sky, Homeland).
LAUGH IT UP, STARE IT DOWN tells the story of Cleo and Joe -- the meeting of their minds, the entwining of their hearts, and their life-long search for a meaningful point in a universe too random to have one. It's a journey marked by a missing baby, a forged painting, a house invader, a tidal wave, and frozen pistou. Will they rise above their outrageous fortune? Will they find ecstatic love?
LAUGH IT UP, STARE IT DOWN features scenic design by Kevin Judge (Irena's Vow, The Civil War), costume design by Jennifer Caprio (Spelling Bee, Joseph...Dreamcoat), lighting design by Matthew J. Fick (Will Rogers Follies, Spamalot), and original music and sound design by Peter Salett (Heart of Mine and Forgetting Sarah Marshallsoundtracks). Casting is by Barden / Schnee Casting.
Photo Credit: Linda Lenzi

Welcome to the opening night party!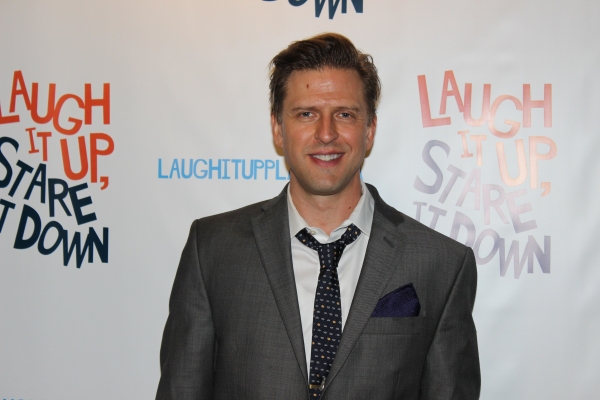 Jayce Bartok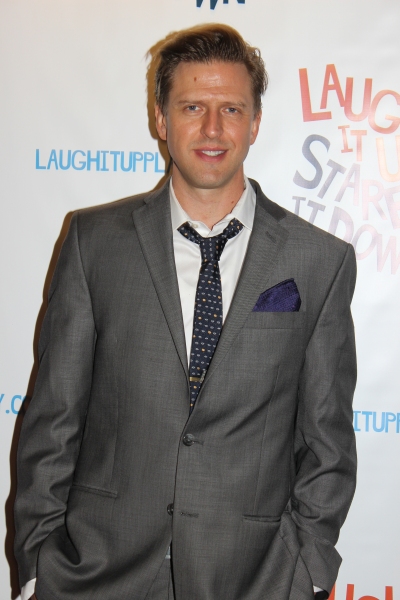 Jayce Bartok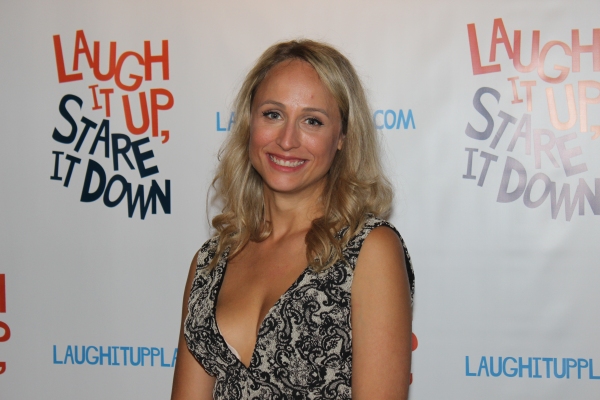 Katya Campbell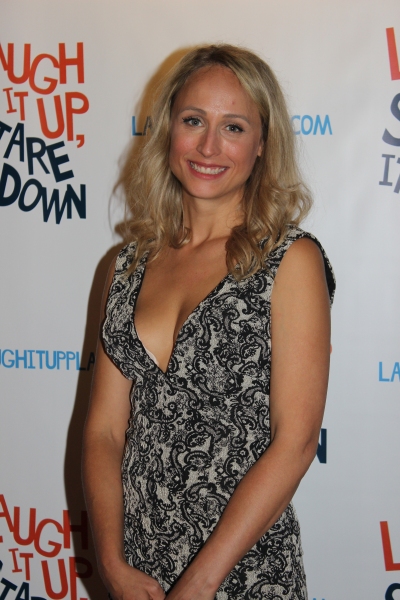 Katya Campbell

Maury Ginsberg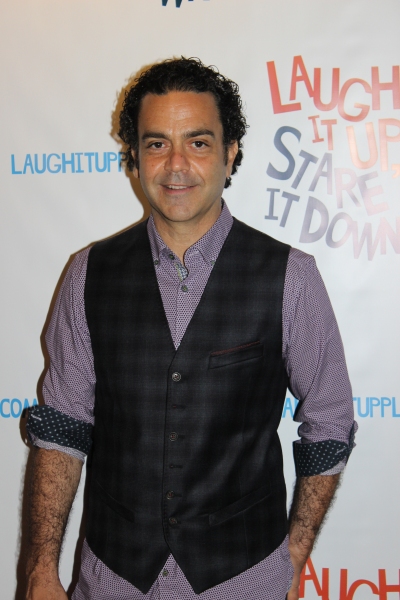 Maury Ginsberg

Amy Hargreaves

Amy Hargreaves

Maury Ginsberg, Amy Hargreaves, Jayce Bartok and Katya Campbell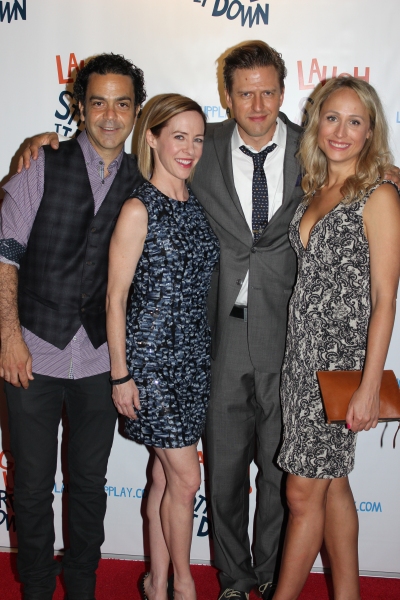 Maury Ginsberg, Amy Hargreaves, Jayce Bartok and Katya Campbell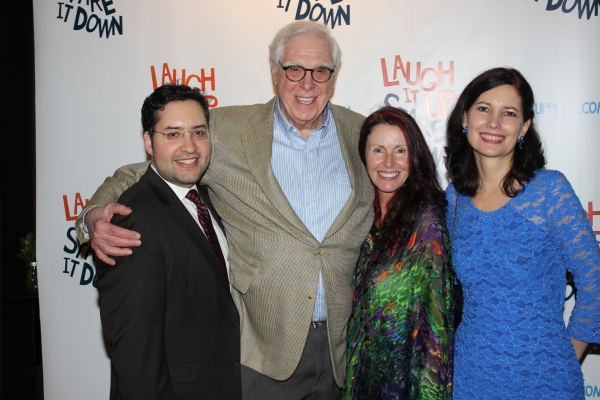 Jason Grossman, Alan Hruska, Petina Cole and M. Kilburg Reddy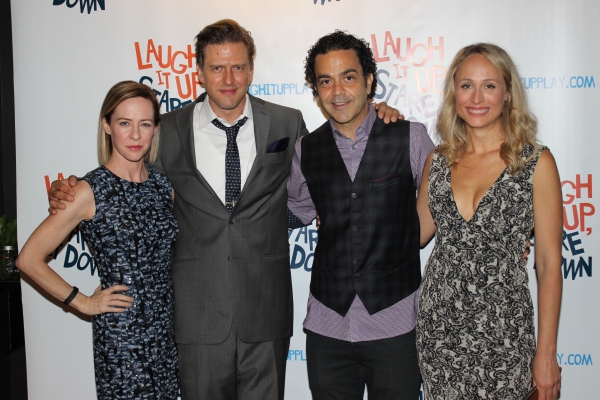 Any Hargreaves, Jayce Bartok, Maury Ginsberg and Katya Campbell

Any Hargreaves, Jayce Bartok, Maury Ginsberg and Katya Campbell

Alan Hruska, Jayce Bartok, Maury Ginsberg, Amy Hargreaves, Katya Campbell and Chris Eigeman

Alan Hruska, Jayce Bartok, Maury Ginsberg, Amy Hargreaves, Katya Campbell and Chris Eigeman

Alan Hruska, Jayce Bartok, Maury Ginsberg, Amy Hargreaves, Petina Cole, Katya Campbell and Chris Eigeman

Petina Cole, Amy Hargreaves, Katya Campbell, Jason Grossman, M. Kilburg Reddy, Maury Ginsberg, Jayce Bartok and Alan Hruska