Click Here for More Articles on JERSEY BOYS
Photos: JERSEY BOYS Lighting Ceremony at the Empire State Building
JERSEY BOYS, the Tony, Olivier and Grammy Award-winning Best Musical, celebrates its 5th Anniversary on Broadway Saturday, November 6. To mark this milestone, JERSEY BOYS will have a series of events around the anniversary weekend of Saturday, November 6 through Monday, November 8.
EMPIRE STATE BUILDING LIGHTING - Friday, Nov 5 & Saturday, Nov 6
The Empire State Building celebrated the 5th Anniversary by shining the tower in white, red, and yellow (from bottom to top as seen from the street) from Friday, November 5, until 2 a.m. Sunday, November 7. The Empire State Building celebrates many cultures and causes in the world community with their iconic lightings. Soaring 1,454 feet above Midtown Manhattan, the Empire State building is the "World's Most Famous Office Building." The Empire State building has been named America's favorite building in a poll conducted by the American Institute of Architects.
52ND STREET RENAMING TO "JERSEY BOYS WALK" - Sunday, November 7
A section of 52nd Street between Broadway and 8th Avenue will be renamed "JERSEY BOYS WALK" on Sunday, November 7 at 1:00pm. Original Four Seasons Frankie Valli and Bob Gaudio, along with members of the creative team including co-authors Marshall Brickman and Rick Elice, and the current cast will participate in this momentous occasion.
MAYORAL PROCLAMATION TO JERSEY BOYS - Sunday, November 7
Immediately following the matinee performance on Sunday, November 7, New York City Commissioner Katherine Oliver will present a Mayoral Proclamation in honor of Jersey Boys for its remarkable achievement in celebrating 5 years on Broadway, for the joy it has given over 2.5 million audience members, and the extraordinary economic impact the hit musical has had on New York City.
SARDI'S CARICATURES - Monday, November 8
Sardi's Restaurant will honor Frankie Valli, Bob Gaudio, Marshall Brickman and Rick Elice with caricatures that will be unveiled on Monday, November 8 in a PRIVATE reception. By invitation only.
'The Crowd Goes Wild: Five Years of JERSEY BOYS' - A DISCUSSION WITH VALLI, GAUDIO, BRICKMAN & ELICE AT THE PALEY CENTER - Monday, November 8
On Monday, November 8 at 7:00 pm, The Paley Center for Media will recognize the 5th Anniversary with a special evening featuring original Four Seasons members Frankie Valli and Bob Gaudio, and Jersey Boys co-authors Marshall Brickman and Rick Elice, who will discuss the legacy of the band and the production of the Broadway show, and share archival performance clips with the audience. Tickets for the main auditorium are currently sold out, but a select number of additional seats in a closed circuit viewing room (with the panel broadcast on screen), are available for $5. Visit PaleyCenter.org<http://www.paleycenter.org/> to purchase this member price seat using code jerseyboys.

JERSEY BOYS will become the longest running show in the history of Broadway's August Wilson Theatre, the theatre owned by Jujamcyn Theatres that opened over 85 years ago on April 13, 1925 as the Guild Theatre, on Wednesday, October 13 at 8:00 p.m. after 2037 performances.
The New York production of JERSEY BOYS, which opened to critical acclaim on Sunday, November 6, 2005, remains among Broadway's top selling musicals and is the longest running show in the history of the August Wilson Theatre, where it has played over 2,000 performances. JERSEY BOYS has been seen by over 7.4 million people across the world and has a worldwide gross of over $852 Million (as of June, 2010). The show is currently playing in New York, Las Vegas, London, Sidney and across the U.S. on a national tour.
JERSEY BOYS is written by Marshall Brickman & Rick Elice, with music by Bob Gaudio, lyrics by Bob Crewe, and is directed by two-time Tony Award-winner Des McAnuff and choreographed by Sergio Trujillo.
JERSEY BOYS is the story of Frankie Valli and The Four Seasons: Frankie Valli, Bob Gaudio, Tommy DeVito and Nick Massi, about a group of blue-collar boys from the wrong side of the tracks who became one of the biggest American pop music sensations of all time. They wrote their own songs, invented their own sounds and sold 175 million records worldwide - all before they were thirty. The show features all their hits including "Sherry," "Big Girls Don't Cry," "Oh What A Night," "Walk Like A Man," "Can't Take My Eyes Off You" and "Working My Way Back To You."
JERSEY BOYS is the recipient of the 2006 Tony Award for Best Musical and the 2009 Olivier Award for Best Musical. The Original Broadway Cast Recording, produced by Bob Gaudio, received the 2006 Grammy Award(r) for Best Musical Show Album and has been certified Platinum by the Recording Industry Association of America (RIAA). The Broadway production also won the 2006 Outer Critics Circle & Drama League Awards for Best Musical. The London production also won the 2009 UK People's Choice and What's on Stage Awards for Best New Musical. The Toronto production is the winner of three Dora Awards, including the Audience Choice Award for Outstanding Production. The Australian production is 2010 recipient of the Helpmann Award for Australia's Best Musical and seven Victorian Green Room Awards.
Photos by Walter McBride / WM Photos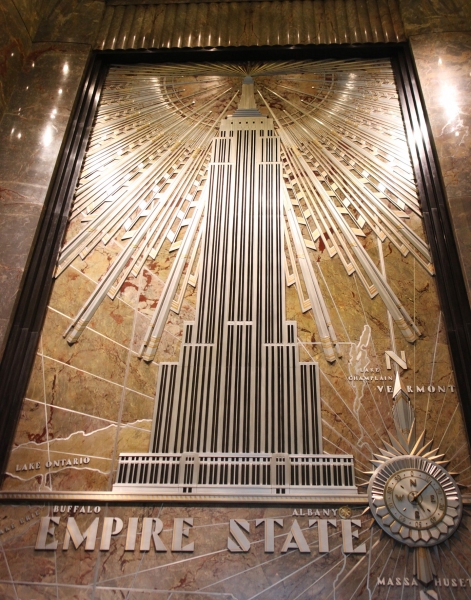 The Empire State Building

The Empire State Building

The Empire State Building

Jarrod Spector, Matt Bogart, Ryan Jesse & Dominic Nolfi

Matt Bogart, Jarrod Spector, Ryan Jesse & Dominic Nolfi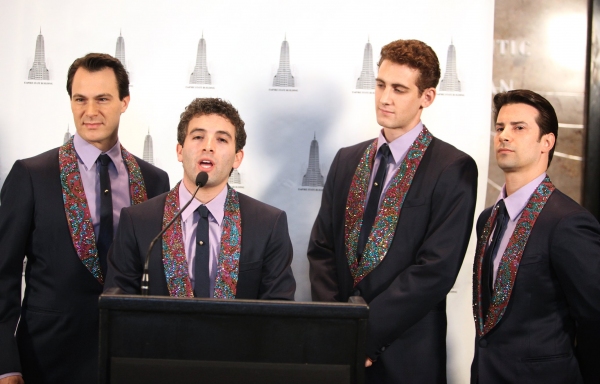 Matt Bogart, Jarrod Spector, Ryan Jesse & Dominic Nolfi

Jarrod Spector, Matt Bogart, Ryan Jesse & Dominic Nolfi

Jarrod Spector, Matt Bogart, Ryan Jesse & Dominic Nolfi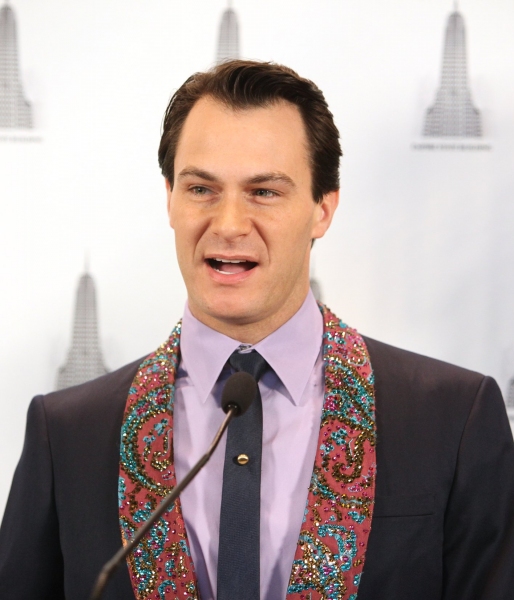 Matt Bogart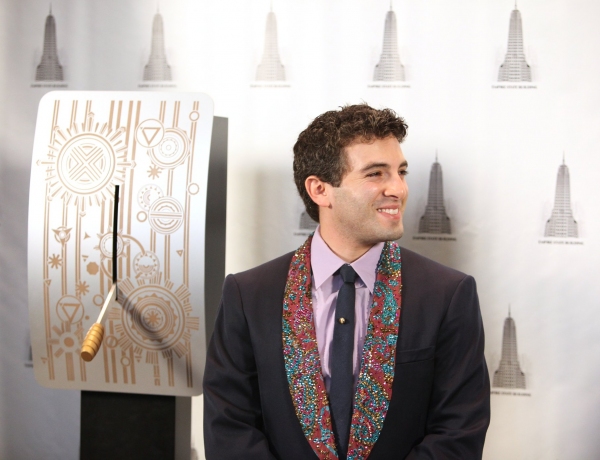 Jarrod Spector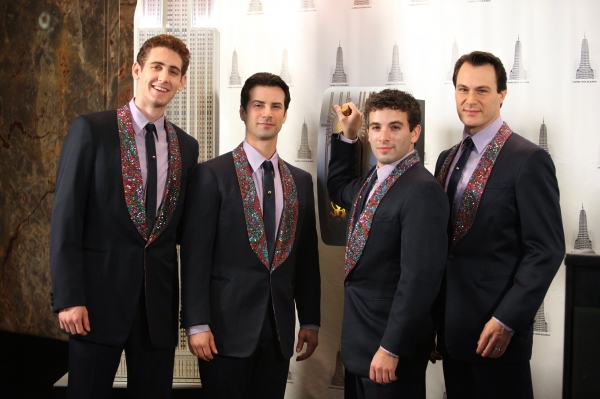 Ryan Jesse, Dominic Nolfi, Jarrod Spector & Matt Bogart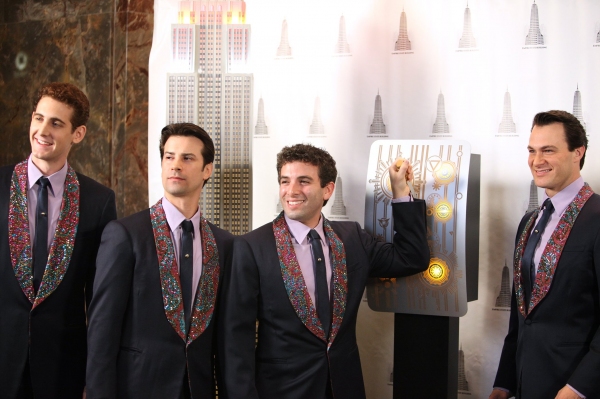 Ryan Jesse, Dominic Nolfi, Jarrod Spector & Matt Bogart

Ryan Jesse, Dominic Nolfi, Jarrod Spector & Matt Bogart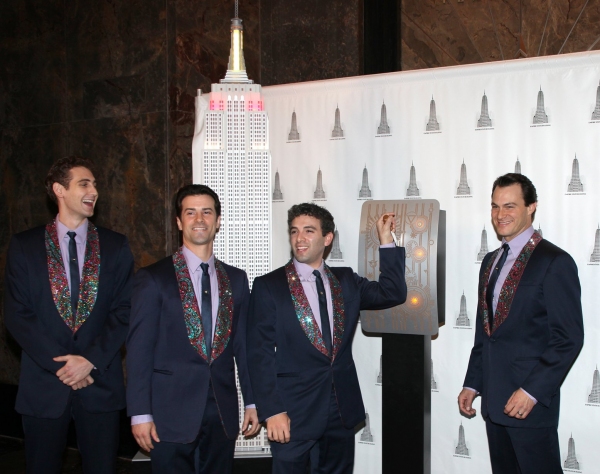 Ryan Jesse, Dominic Nolfi, Jarrod Spector & Matt Bogart

Ryan Jesse, Dominic Nolfi, Jarrod Spector & Matt Bogart

Ryan Jesse, Dominic Nolfi, Jarrod Spector & Matt Bogart

Ryan Jesse, Dominic Nolfi, Jarrod Spector & Matt Bogart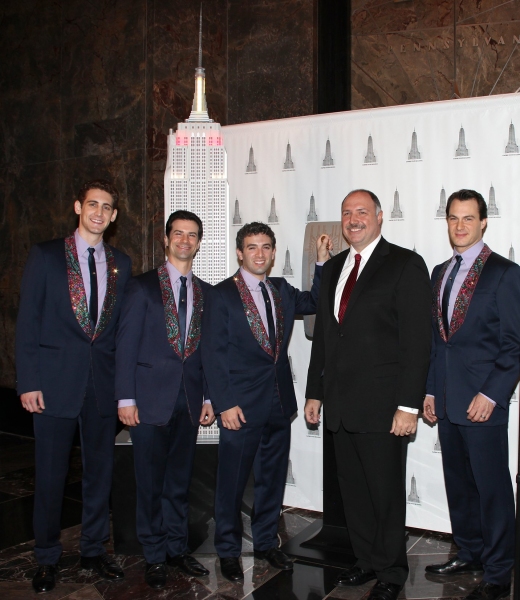 Ryan Jesse, Dominic Nolfi, Jarrod Spector & Matt Bogart

Ryan Jesse, Dominic Nolfi, Jarrod Spector & Matt Bogart

Ryan Jesse, Dominic Nolfi, Jarrod Spector & Matt Bogart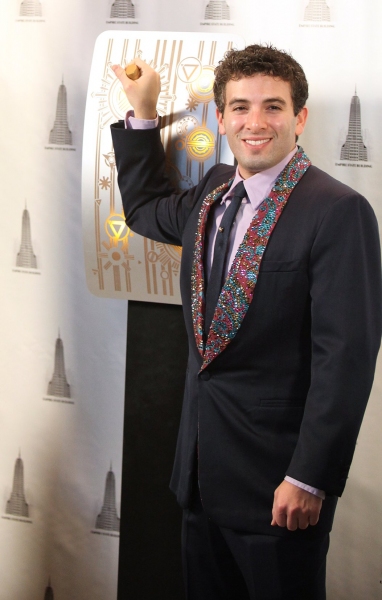 Jarrod Spector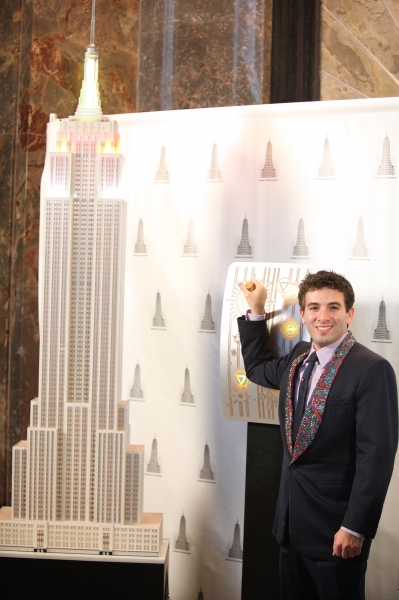 Jarrod Spector

Dominic Nolfi

Dominic Nolfi

Ryan Jesse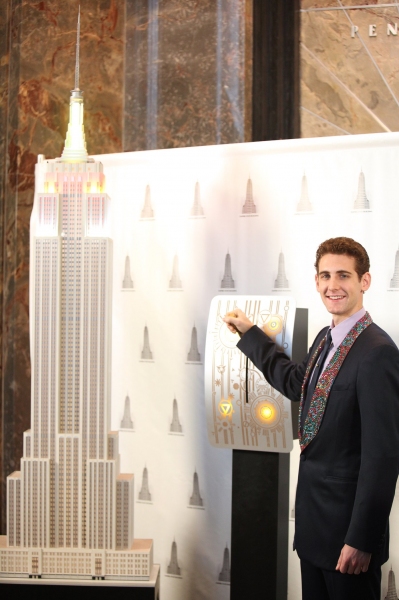 Ryan Jesse

Matt Bogart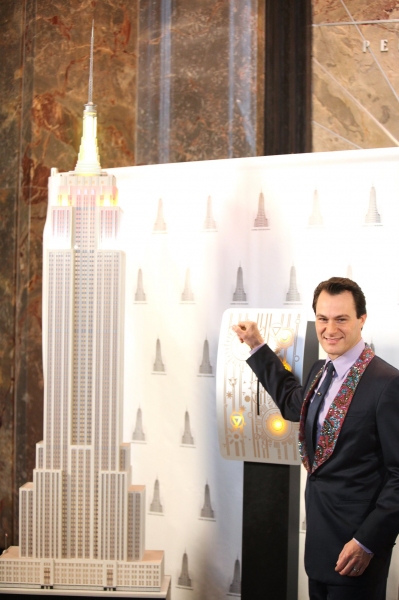 Matt Bogart

The White, Red & Yellow lights celebrating Fives Years on Broadway

The White, Red & Yellow lights celebrating Fives Years on Broadway

The View

The View

The View

Jarrod Spector, Dominic Nolfi, Ryan Jesse & Matt Bogart

Jarrod Spector, Dominic Nolfi, Ryan Jesse & Matt Bogart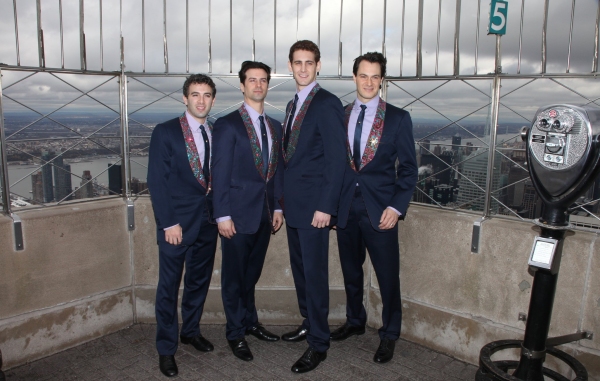 Jarrod Spector, Dominic Nolfi, Ryan Jesse & Matt Bogart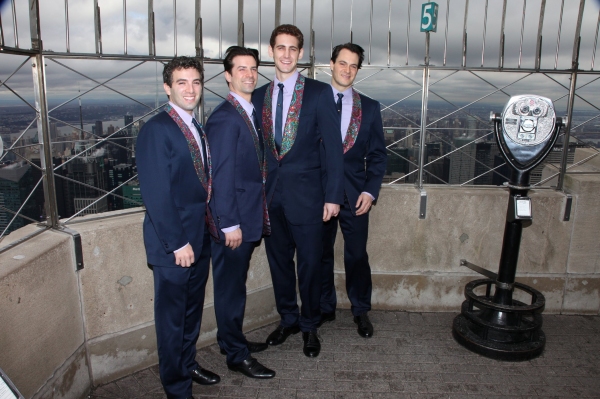 Jarrod Spector, Dominic Nolfi, Ryan Jesse & Matt Bogart

Jarrod Spector, Dominic Nolfi, Ryan Jesse & Matt Bogart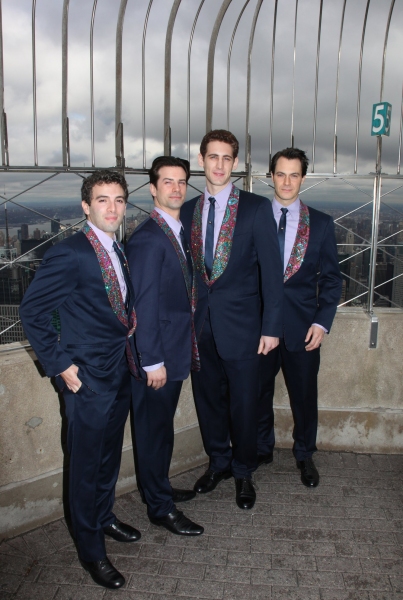 Jarrod Spector, Dominic Nolfi, Ryan Jesse & Matt Bogart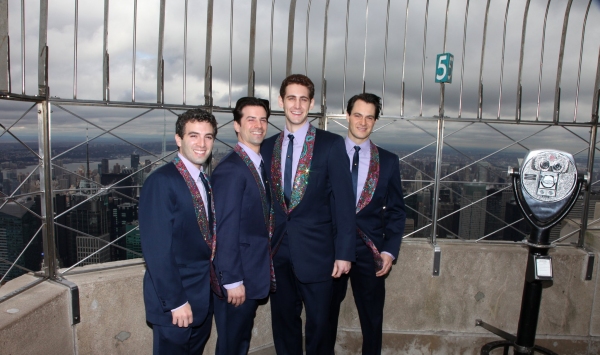 Jarrod Spector, Dominic Nolfi, Ryan Jesse & Matt Bogart

Jarrod Spector, Dominic Nolfi, Ryan Jesse & Matt Bogart

The White, Red & Yellow lights celebrating Fives Years on Broadway