Photo Coverage: Inside Opening Night of Red Bull Theatre's LOOT
Red Bull Theater presents the Off Broadway revival of Loot by Joe Orton. Red Bull Artistic Director Jesse Berger directs a company that includes Rebecca Brooksher (Fay), Eric Martin Brown (Meadows), Jarlath Conroy (McLeavy), Ryan Garbayo (Dennis), Rocco Sisto (Truscott), and Nick Westrate (Hal). Loot has scenic design by Narelle Sissons, costume design by Sara Jean Tosetti, lighting design by Scott Zielinski, and sound design by Brad Berridge. Opening was lst night, January 16th, at Lucille Lortel Theater (121 Christopher Street), and you can check out photos from the big night below!
One of the 20th Century's most subversive comic masterpieces, this "Comedy of Horrors" is a merciless satire of religious hypocrisy, middle-class British morality, and blind faith in authority. The McLeavy's are in mourning, but young Hal and his partner-in-crime need someplace to stash their loot. When Scotland Yard's finest comes sniffing about, no one escapes suspicion, from the naughty nurse to dear old gardening dad. And where did Mrs. McLeavy's body go? Orton's wicked stew of Oscar Wilde and Kafka is sexy, sharp-witted, and shocking.
Performances, which run through February 9th only, are Tuesday and Wednesday evenings at 7:30pm, Thursday and Friday evenings at 8pm, Saturdays at 2pm & 8pm, and Sunday matinees at 3pm at the Lucille Lortel Theater (121 Christopher Street, between Bleecker & Hudson Streets). Single tickets are on sale now (from only $25). Matador Club members have access to half-price tickets along with other perks. Memberships and single tickets may be purchased online at www.redbulltheater.com or by phone at (212) 352-3101.
For more information visit www.redbulltheater.com.
Photo Credit: Linda Lenzi follow her on Twitter @LenziLinda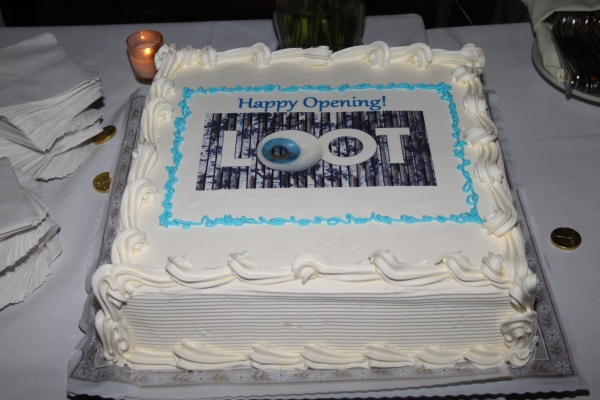 Welcome to the opening party of LOOT!

Rocco Sisto and Olympia Dukakis

Jarlath Conroy, Eric Martin Brown and Ryan Garbayo

Nick Westrate

Amanda Quaid

Rebecca Brooksher, Nick Westrate, Amanda Quaid and Reed Birney

Christopher Innvar and Mary Louise Parker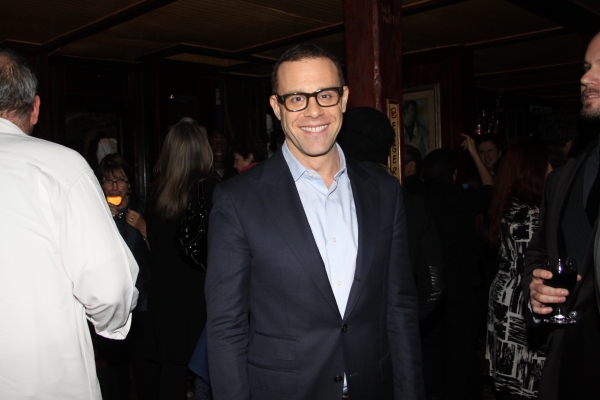 Matthew Rauch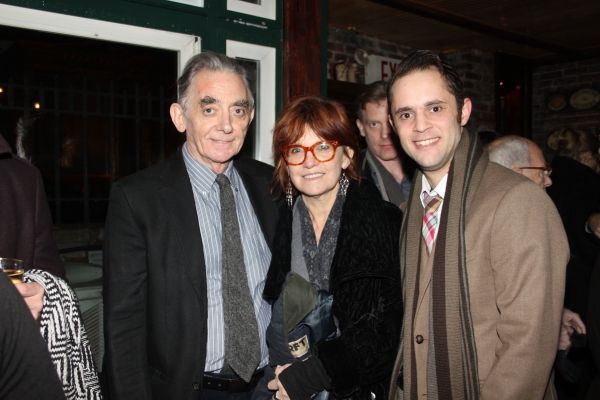 Jarlath Conroy, Gordana Rashovich and Ryan Garbayo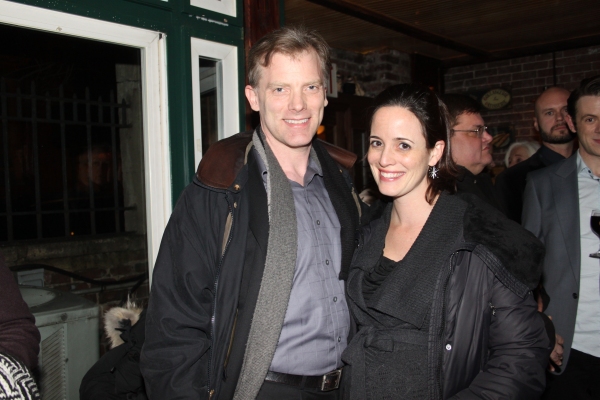 Eric Martin Brown and Sarah Grace Wilson

Rocco Sisto, Laila Robins and Olympia Dukakis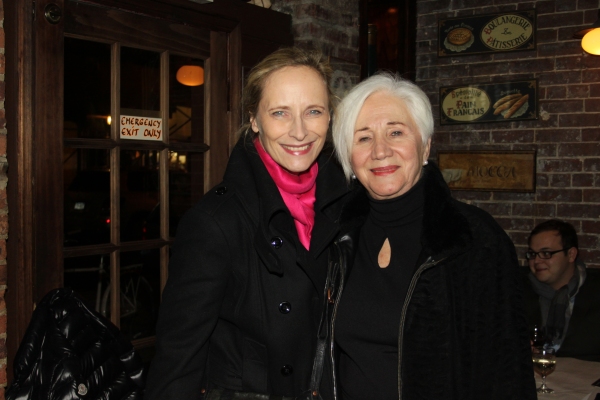 Laila Robins and Olympia Dukakis

Jesse Berger ad John Douglas Thompson


Related Articles