Photo Coverage: Groundbreaking for Theatre for a New Audience's New Classical Theatre in Brooklyn
On Friday, Theatre for a New Audience broke ground on its new home in a city-owned parking lot in the growing BAM Cultural District, located at 262 Ashland Place bet Lafayette Avenue and Fulton Street in Brooklyn. Set to open in April 2013, the Hugh Hardy-designed, 27,500-square-foot building will house a 3-level 299-seat theatre, a rehearsal room, public lobby and various supporting spaces, providing a state-of-the-art venue for the theater company's interpretations of Shakespeare and classical drama. It will be the first permanent residence for the 32-year-old theatre company, the first classical theatre built in New York City in more than four decades and only the second new theatre to be built from the ground up in Brooklyn in more than 50 years.
On hand for the event were First Deputy Mayor Patricia E. Harris, Brooklyn Borough President Marty Markowitz, Theatre for a New Audience Chairman Theodore C. Rogers and Founding Artistic Director Jeffrey Horowitz, Tony Award-winning actor Mark Rylance, and Tony Award-winning director Julie Taymor. Taymor, it has been revealed, will helm the first production for the theater comapny in its new space in spring of 2013. A title has yet to be revealed.
The mission of Theatre for a New Audience is to develop and vitalize the performance and study of Shakespeare and classic drama. For 32 years, Theatre for a New Audience has been renting or sharing space across Manhattan and Brooklyn. Located in the heart of Brooklyn's BAM Cultural District on Ashland Place between Lafayette Avenue and Fulton Street, our new Hugh Hardy-designed theatre is steps from the BAM Peter Jay Sharp Building and Harvey Theater, as well as the Mark Morris Dance Center. The City of New York is developing a public Arts Plaza, designed by landscape architect Ken Smith, which will wrap around the front of the building and provide a welcoming spot for relaxation and recreation.
For more information, visit http://www.tfana.org.
Photo Credit: Monica Simoes


Mark Rylance

Julie Taymor

Juliet Rylance

Theodore C. Rogers & Julie Taymor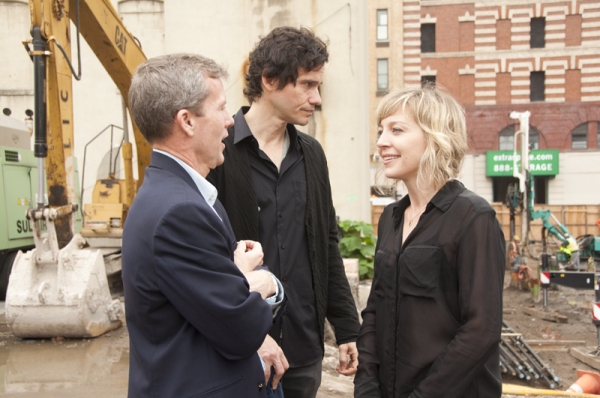 Christian Camargo & Juliet Rylance

Mark Rylance

Marty Markowitz, Mark Rylance & Christian Camargo

Juliet Rylance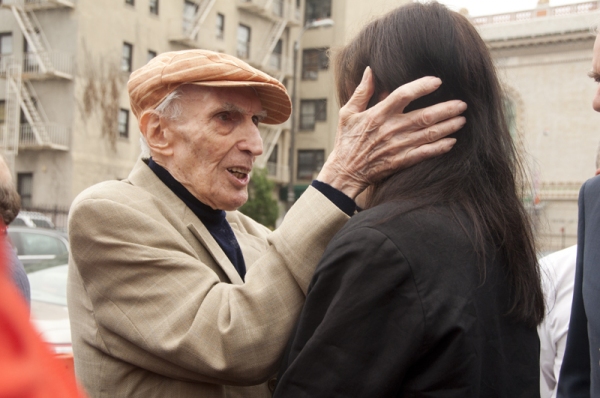 Harvey Lichtenstein & Julie Taymor

Harvey Lichtenstein & Julie Taymor

Mark Rylance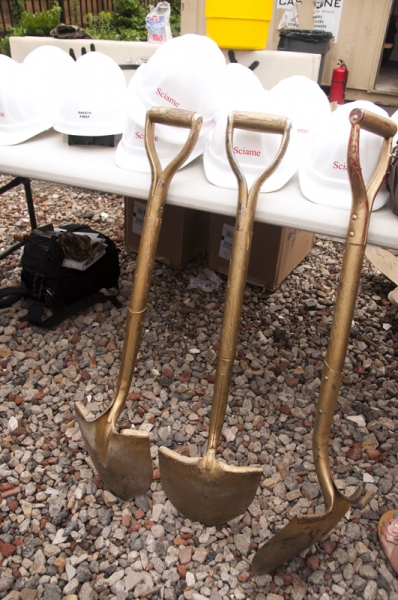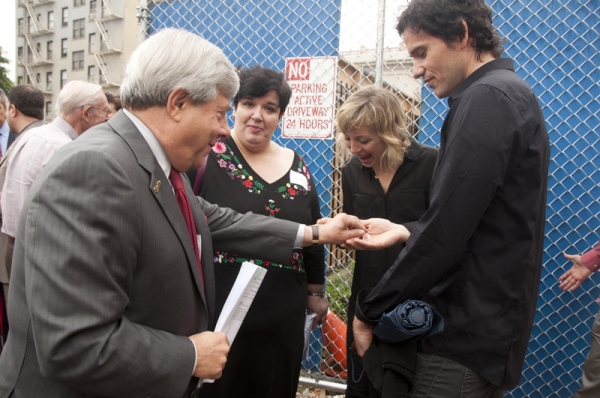 Marty Markowitz, Juliet Rylance & Christian Camargo &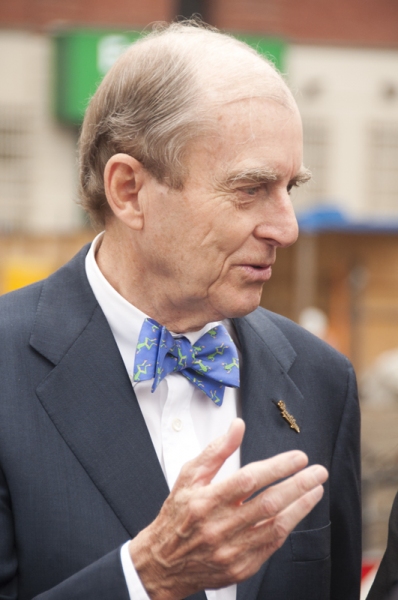 Theodore C. Rogers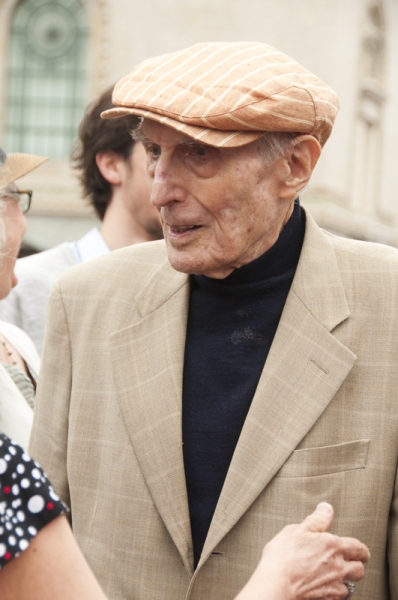 Harvey Lichtenstein

Claire van Kampen, Julie Taymor, Christian Camargo, Mark Rylance

Mark Rylance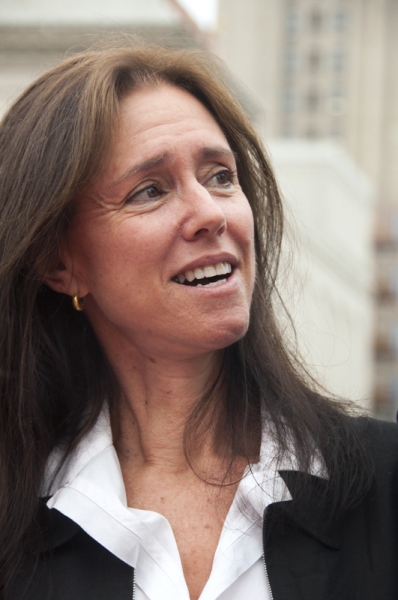 Julie Taymor

Jeffrey Horowitz, Mark Rylance & Julie Taymor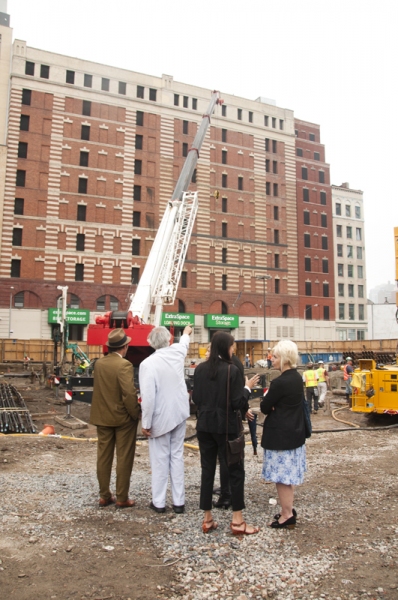 Mark Rylance, Jeffrey Horowitz, Julie Taymor & Claire van Kampen

Theodore C. Rogers, Julie Taymor, Mark Rylance & Harvey Lichtenstein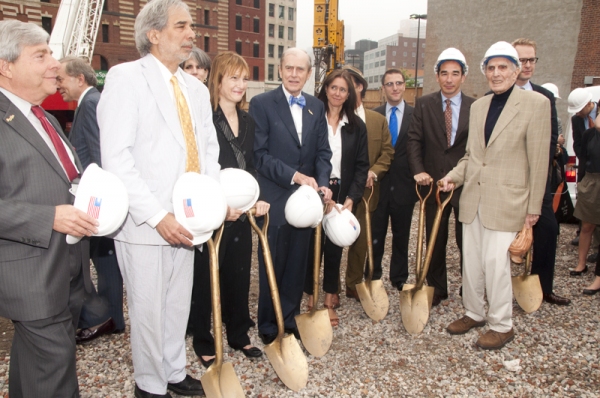 Marty Markowitz, Jeffrey Horowitz, Patricia E. Harris, Theodore C. Rogers, Julie Taymor, Mark Rylance, Harvey Lichtenstein

Related Articles
At a young age Monica Simoes became a fan of the stage forever. She always dreamt of being a part of theatrical magic. However, those (read more...)