Click Here for More Articles on ROCKY
Photo Coverage: Go In the Ring with the Cast of ROCKY! Inside the Opening Night Curtain Call!
ROCKY hit Broadway last night, officially opening with stars Andy Karl and Margo Seibert at Broadway's historic Winter Garden Theatre. The show features an original score by Stephen Flahertyand Lynn Ahrens and a book by Thomas Meehan and Sylvester Stallone, who was nominated for an Academy Award for Best Original Screenplay for the 1976 Oscar-winning Best Picture, Rocky. The production is directed by Alex Timbers, with choreography by Steven Hoggett, and Kelly Devine.
BroadwayWorld was there for the full night of festivites and you can check out photos from the curtain call below!
ROCKY brings to life the iconic and inspiring story of struggling small time Philly boxer, Rocky Balboa, who gets a once-in-a-lifetime shot to go the distance against heavyweight champ Apollo Creed. Both an adrenaline-infused spectacle and a surprising story of blossoming romance between two lonely outsiders, ROCKY is a heart-stopping and viscerally theatrical new musical for everyone brave enough to follow their dream.
Photo Credit: Walter McBride


Danny Mastrogiorgio and cast

Jennifer Mudge and Dakin Matthews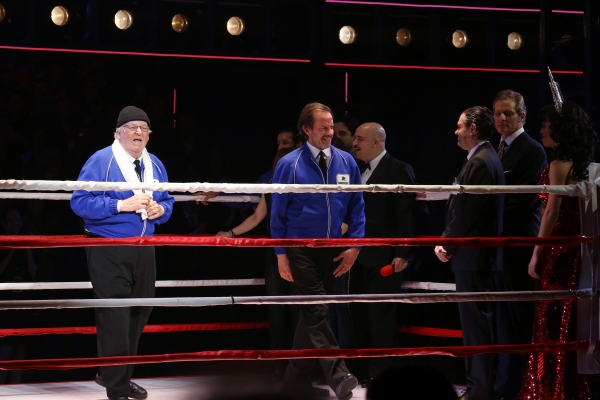 Dakin Matthews and Danny Mastrogiorgio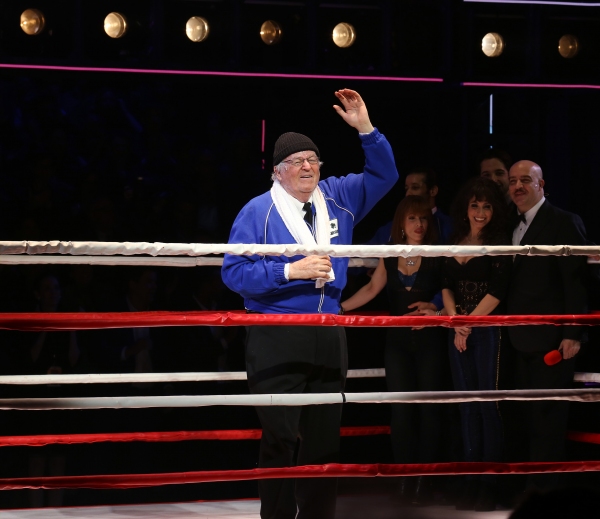 Dakin Matthews and cast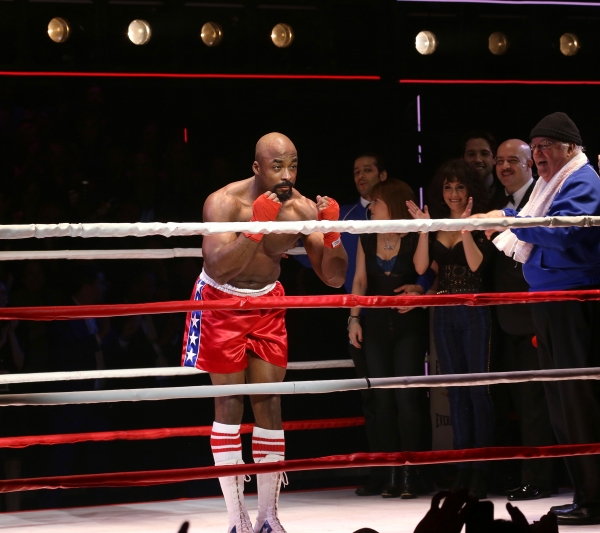 Terence Archie and cast

Terence Archie and cast

Terence Archie and cast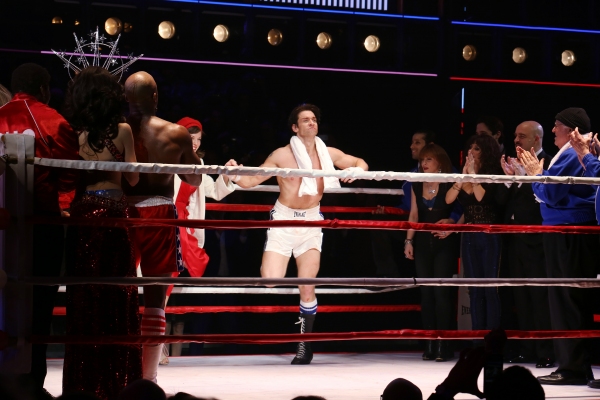 Margo Seibert and Andy Karl with cast

Margo Seibert and Andy Karl with cast

Margo Seibert and Andy Karl with cast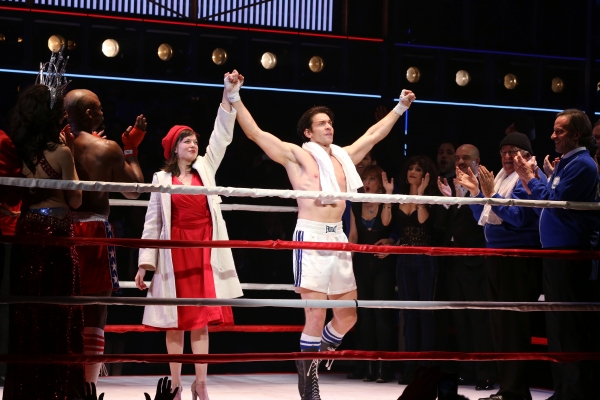 Margo Seibert and Andy Karl with cast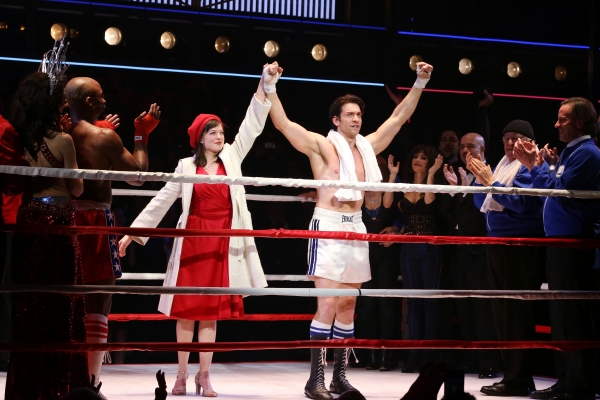 Margo Seibert and Andy Karl with cast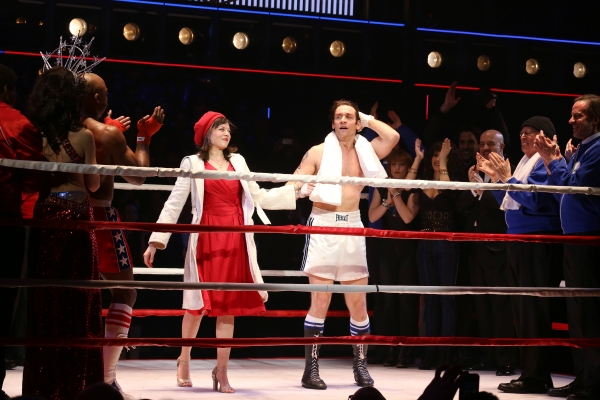 Margo Seibert and Andy Karl with cast

Andy Karl

Andy Karl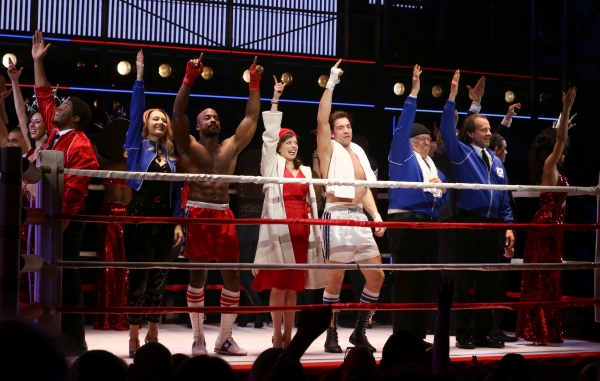 Jennifer Mudge, Terence Archie, Margo Seibert, Andy Karl, Dakin Matthews, Danny Mastrogiorgio and cast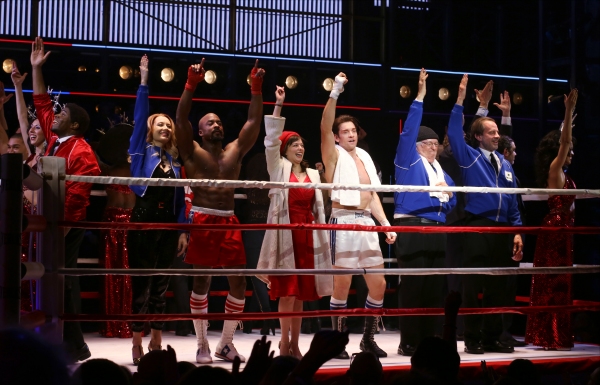 Jennifer Mudge, Terence Archie, Margo Seibert, Andy Karl, Dakin Matthews, Danny Mastrogiorgio and cast

Jennifer Mudge, Terence Archie, Margo Seibert, Andy Karl, Dakin Matthews, Danny Mastrogiorgio and cast

Jennifer Mudge, Terence Archie, Margo Seibert, Andy Karl, Dakin Matthews, Danny Mastrogiorgio and cast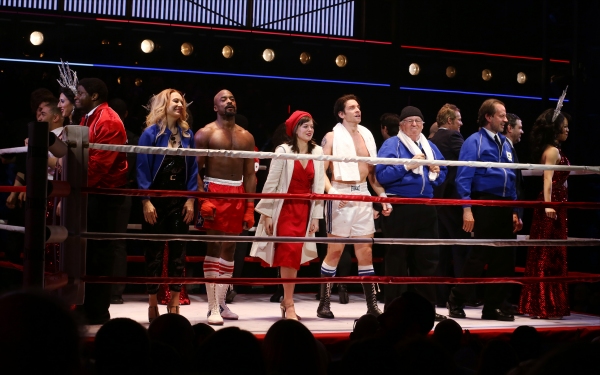 Jennifer Mudge, Terence Archie, Margo Seibert, Andy Karl, Dakin Matthews, Danny Mastrogiorgio and cast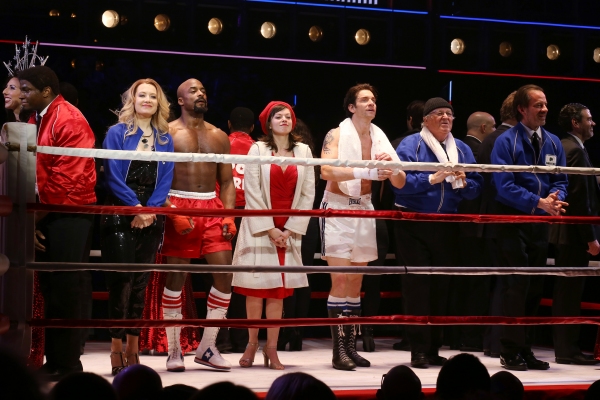 Jennifer Mudge, Terence Archie, Margo Seibert, Andy Karl, Dakin Matthews, Danny Mastrogiorgio and cast

Jennifer Mudge, Terence Archie and Andy Karl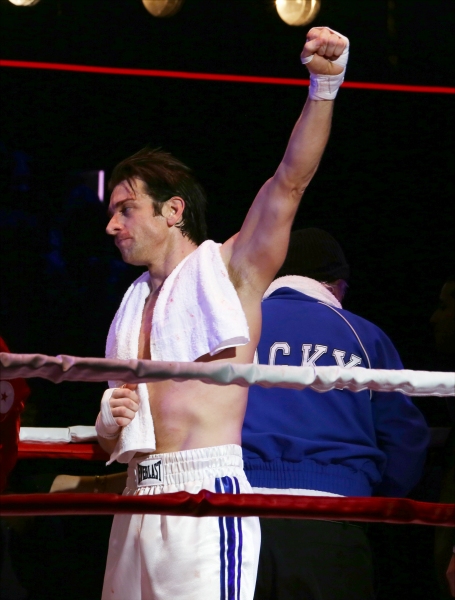 Andy Karl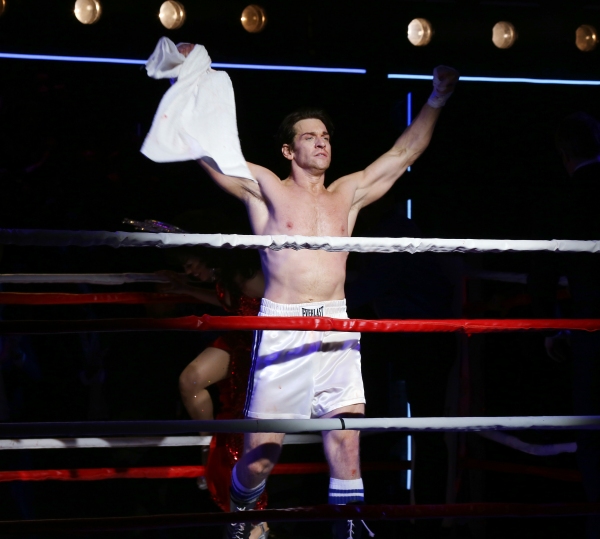 Andy Karl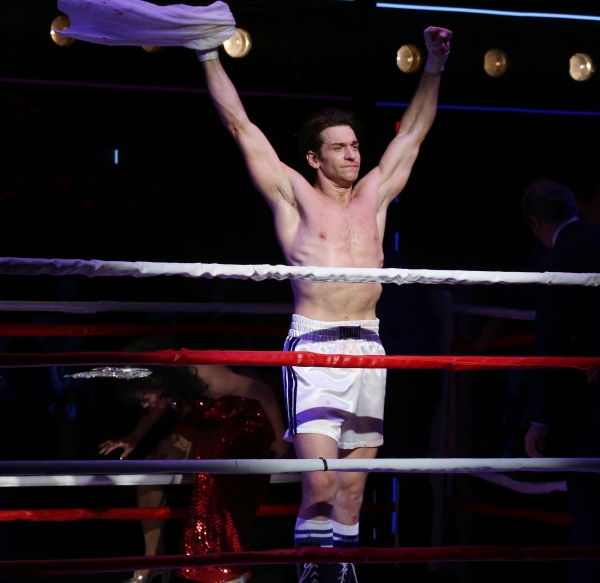 Andy Karl

Andy Karl

Andy Karl

Andy Karl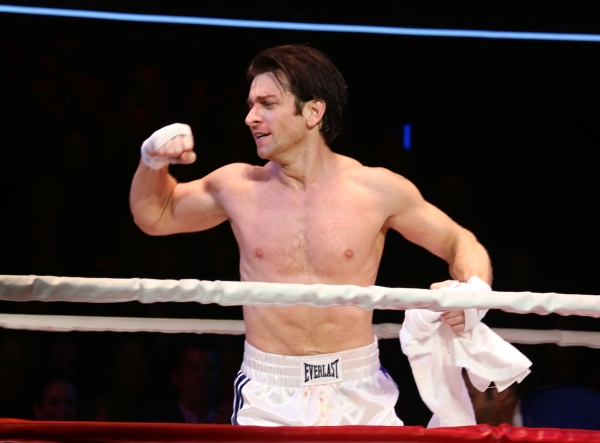 Andy Karl

Andy Karl

Andy Karl

Andy Karl

Andy Karl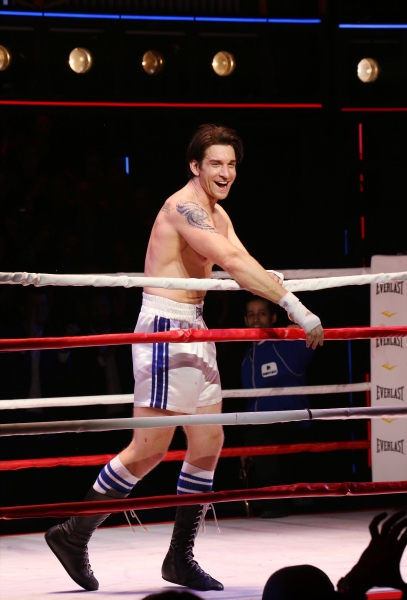 Andy Karl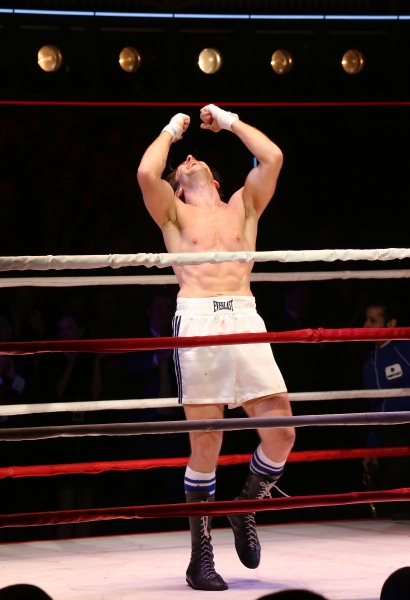 Andy Karl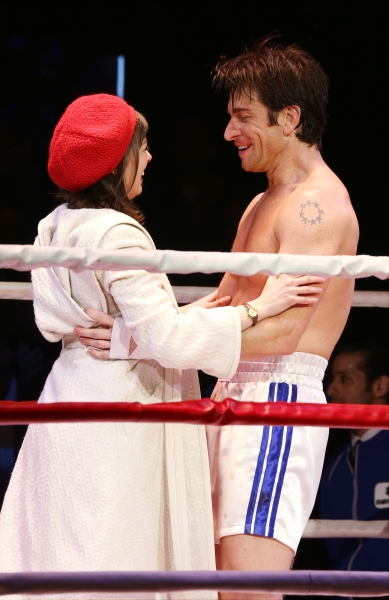 Margo Seib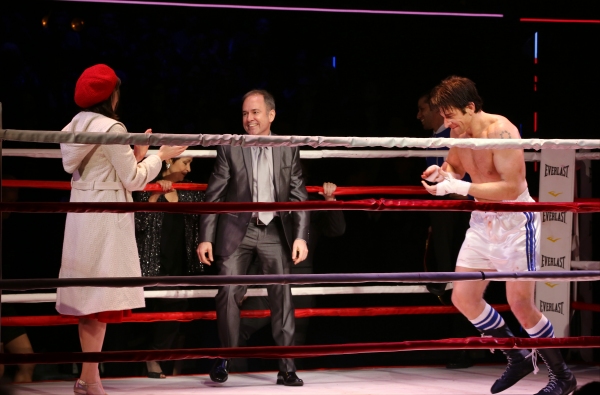 Margo Seibert, Lynn Ahrens, Stephen Flaherty and Andy Karl

Thomas Meehan, Stephen Flaherty, Lynn Ahrens, Stephen Hoggett,, Margo Seibert, Alex Timbers and Kelly Devine

Thomas Meehan, Stephen Flaherty, Lynn Ahrens, Stephen Hoggett,, Margo Seibert, Alex Timbers and Kelly Devine

Thomas Meehan, Stephen Flaherty, Lynn Ahrens, Andy Karl, Stephen Hoggett,, Margo Seibert, Alex Timbers and Kelly Devine

Thomas Meehan, Stephen Flaherty, Lynn Ahrens, Sylvester Stallone, Margo Seibert and Alex Timbers

Thomas Meehan, Lynn Ahrens and Sylvester Stallone

Thomas Meehan, Lynn Ahrens and Sylvester Stallone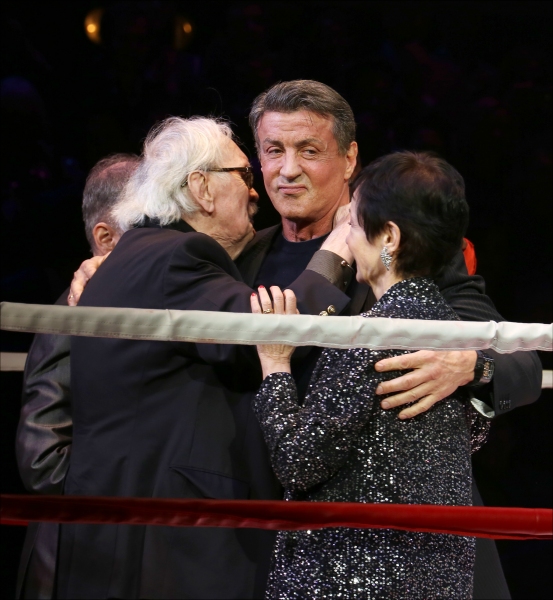 Thomas Meehan, Lynn Ahrens and Sylvester Stallone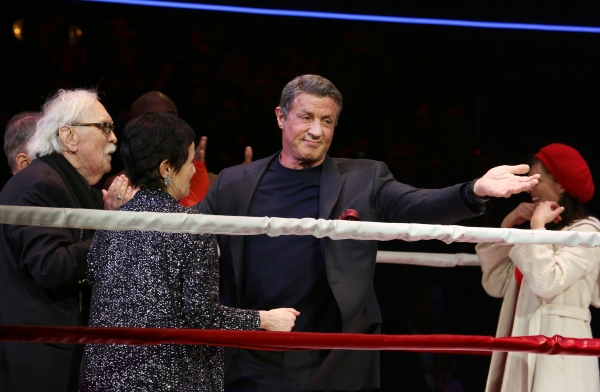 Thomas Meehan, Lynn Ahrens, Terence Archie, Sylvester Stallone and Margo Seibert

Thomas Meehan, Lynn Ahrens, Terence Archie, Sylvester Stallone, Margo Seibert and Alex Timbers d

Lynn Ahrens, Terence Archie, Sylvester Stallone and Margo Seibert

Sylvester Stallone and Company

Sylvester Stallone and Company

Terence Archie and Sylvester Stallone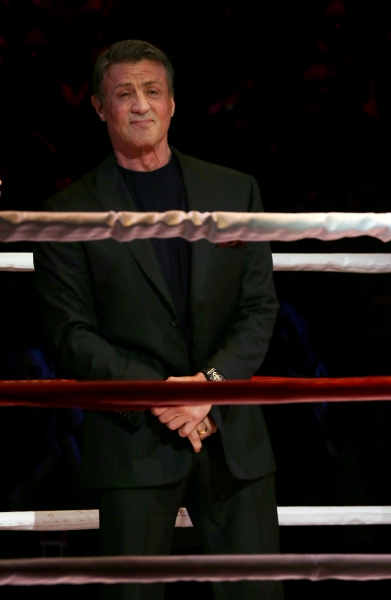 Sylvester Stallone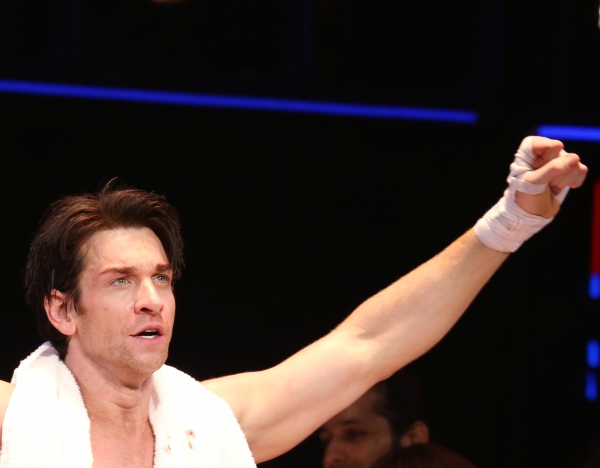 Andy Karl

Related Articles