Photo Coverage: EQUUS Unveils Original 'Horse Head' Prop
Actress Elaine Bromka was presented with the refurbished "horse head" worn by her husband Peter Phillips in the Original 1974 Broadway production of Peter Shaffer's EQUUS. The restored headpiece -carefully executed by the current EQUUS Prop Supervisor Mike Smanko - was presented by the actors who portray the horses in the new hit production of the play at the Broadhurst Theatre before the matinee performance on Wednesday,November 12th, 2008
Under the direction of Thea Sharrock, EQUUS began previews September 5 and opened officially on September 25 for a limited 22-week engagement through February 8, 2009 at the Broadhurst Theatre (235 West 44th Street).   
Daniel  Radcliffe has played the title role in all five of the  "Harry Potter" films to date, and will star again in the sixth, "Harry Potter and the Half-Blood Prince," due out July 2009.  Other films include "December Boys" and "Tailor of Panama."  He recently appeared on television in the PBS-TV Masterpiece's "My Boy Jack," and he made a cameo appearance on stage in the West End in "The Play What I Wrote." 
EQUUS
 is Mr. Shaffer's play about a boy with a secret and the surprising things that happen when a beautiful young girl brings that secret to light.  After the mild-mannered stable boy Alan Strang (played by 
Daniel Radcliffe
) has committed a serious crime, the court-appointed psychiatrist Martin Dysart (
Richard Griffiths
) is charged with revealing the mysteries behind the boy's behavior while confronting his own self-doubt in his marriage, his profession and his life.The cast of 
EQUUS
 also features 
Kate Mulgrew
, 
Anna Camp
, 
Carolyn McCormick
,
Lorenzo Pisoni
, 
T. Ryder Smith
, 
Graeme Malcolm
, 
Sandra Shipley
, 
Collin Baja
, 
Tyrone Jackson
, 
Spencer Liff
, 
Adesola Osakalumi
, and 
Marc Spaulding
. For more information about 
EQUUS
, visit 
www.
Equus
OnBroadway.com.
Photos By Walter McBride/Retna Ltd.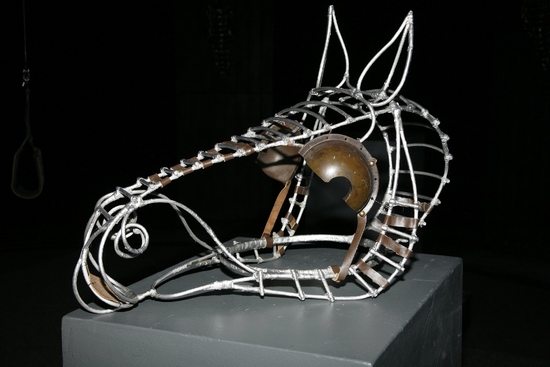 The Original production 'Horse Head'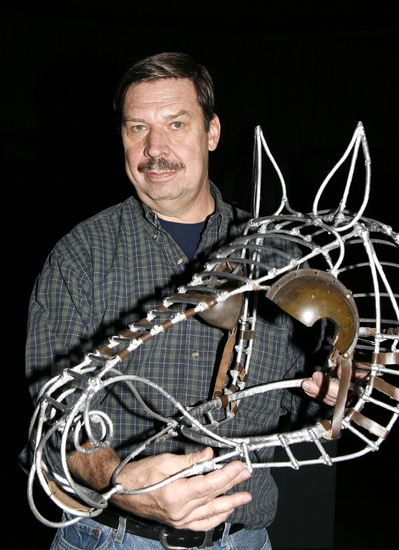 EQUUS Prop Supervisor Mike Smanko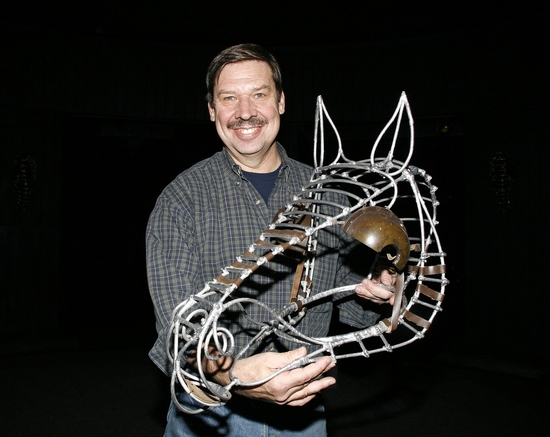 Mike Smanko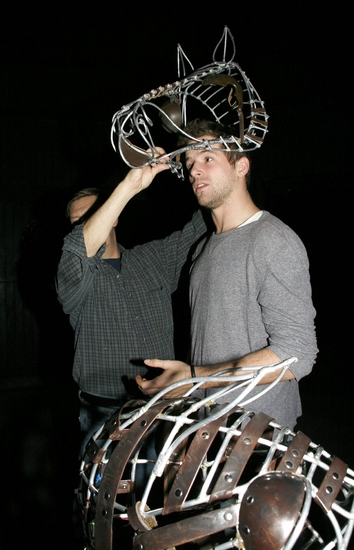 Mike Smanko and Collin Baja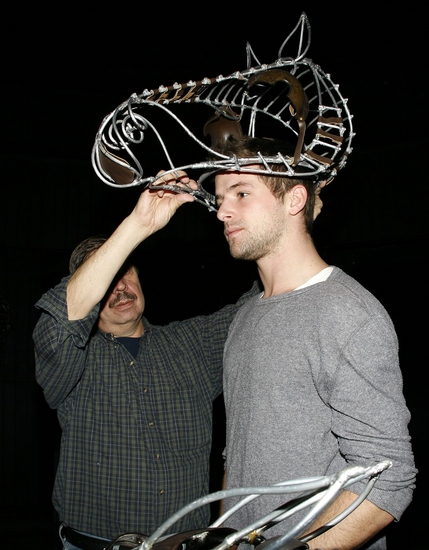 Mike Smanko and Collin Baja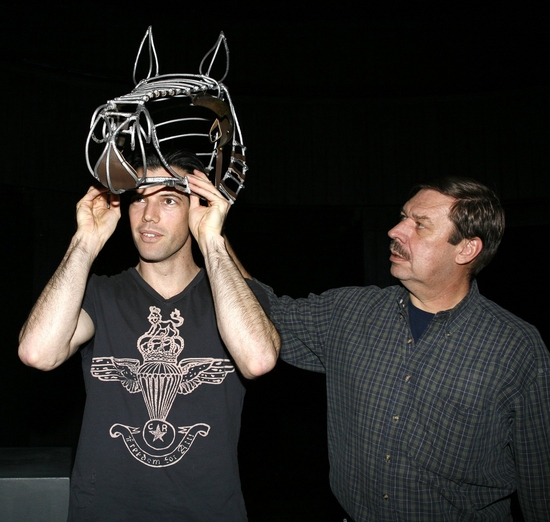 Lorenzo Pisoni and Mike Smanko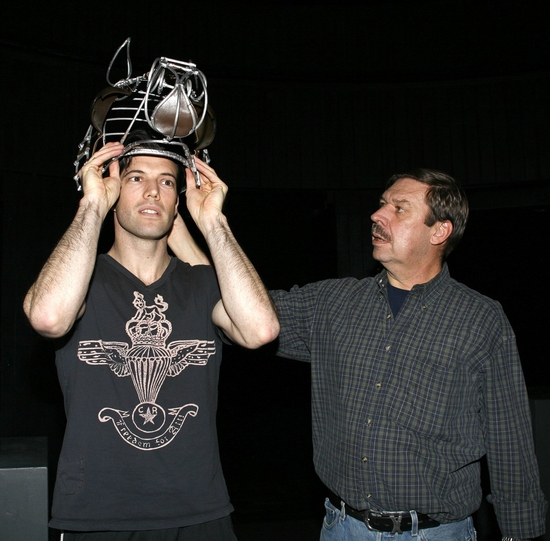 Lorenzo Pisoni and Mike Smanko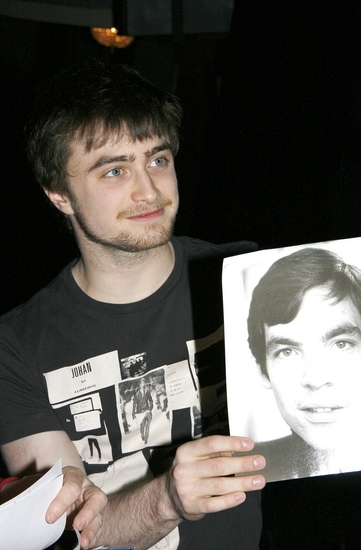 Daniel Radcliffe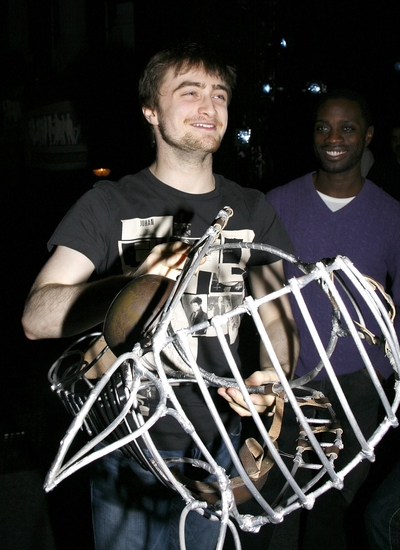 Daniel Radcliffe tries on the original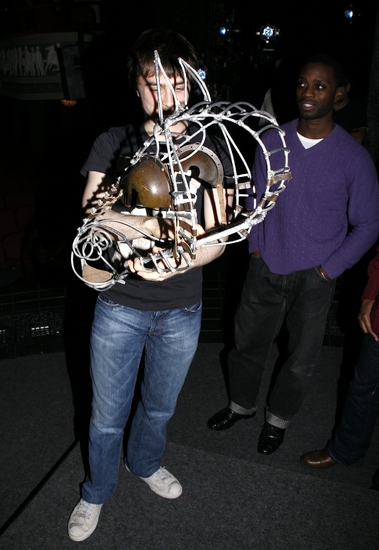 Daniel Radcliffe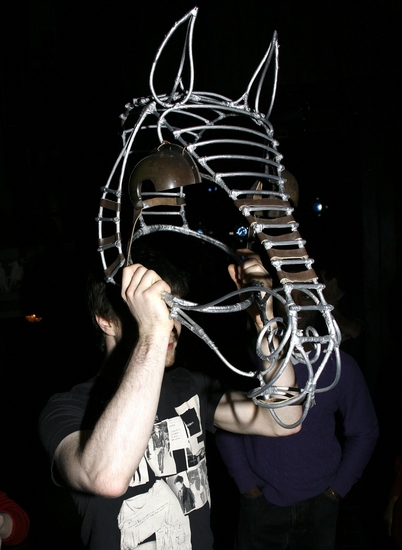 Daniel Radcliffe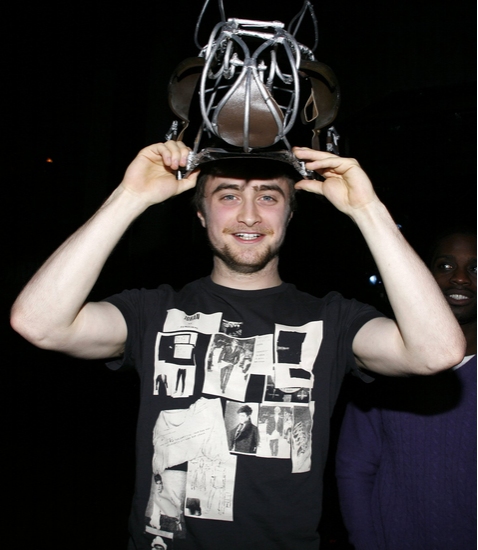 Daniel Radcliffe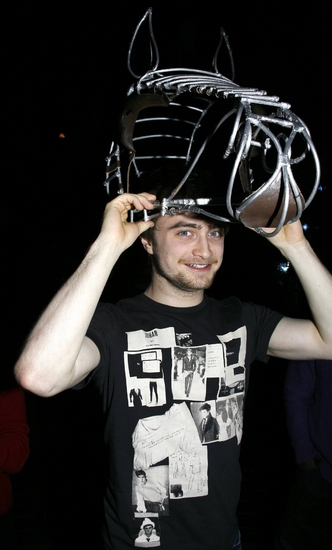 Daniel Radcliffe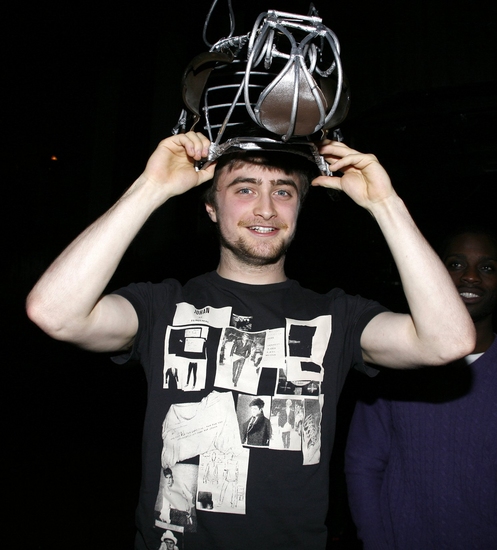 Daniel Radcliffe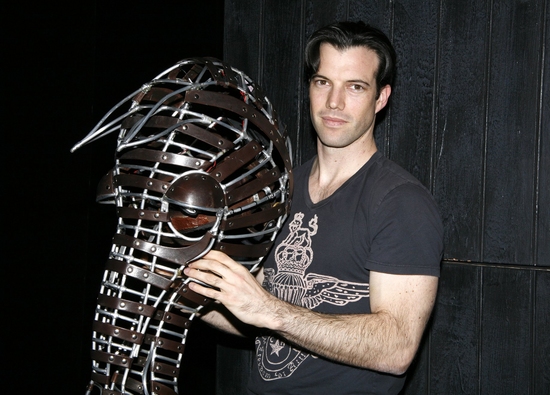 Lorenzo Pisoni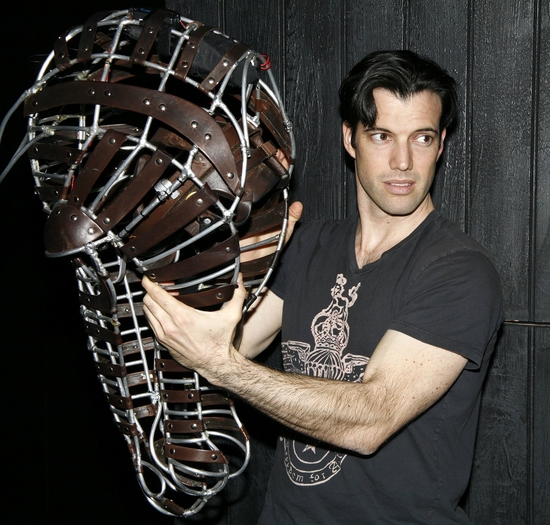 Lorenzo Pisoni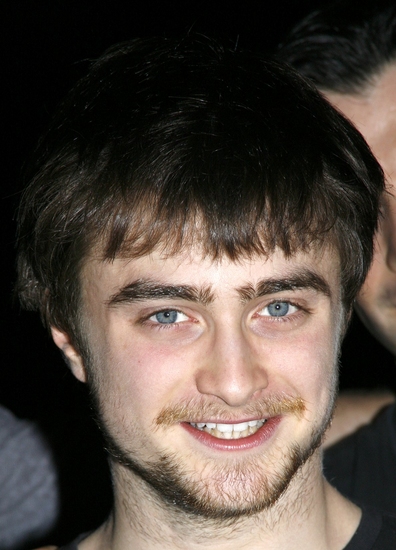 Daniel Radcliffe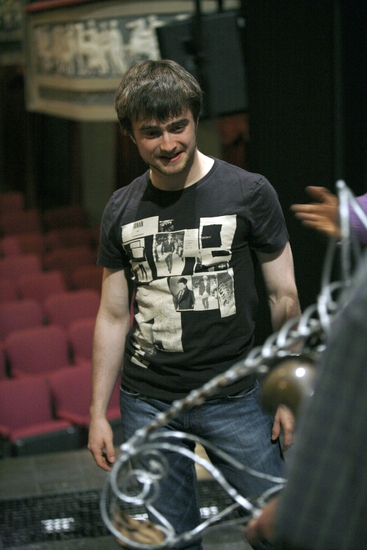 Daniel Radcliffe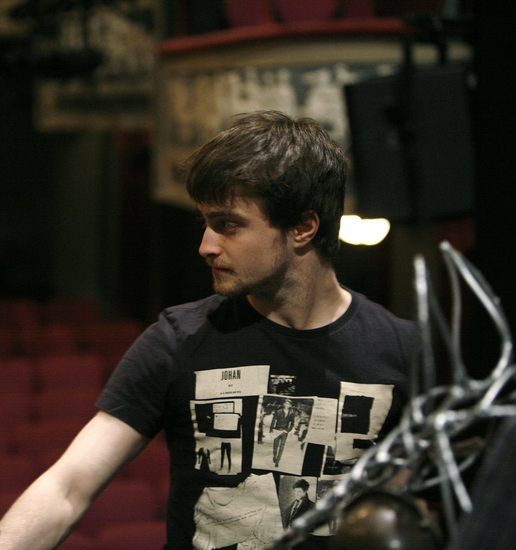 Daniel Radcliffe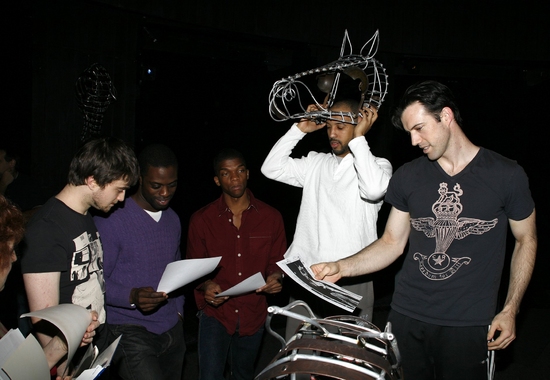 Elaine Bromka, Daniel Radcliffe, Adesola Osakalumi, Kevin Boseman, Marc Spaulding and Lorenzo Pisoni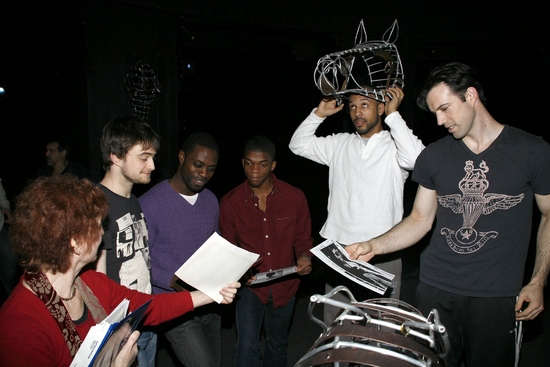 Elaine Bromka, Daniel Radcliffe, Adesola Osakalumi, Kevin Boseman, Marc Spaulding and Lorenzo Pisoni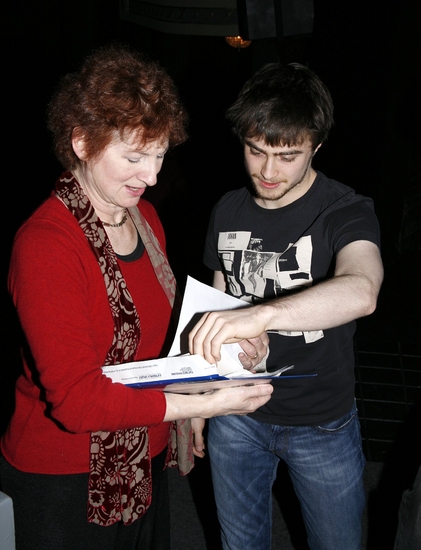 Elaine Bromka and Daniel Radcliffe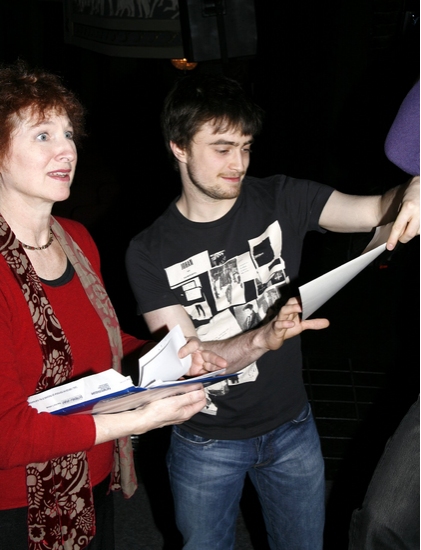 Elaine Bromka and Daniel Radcliffe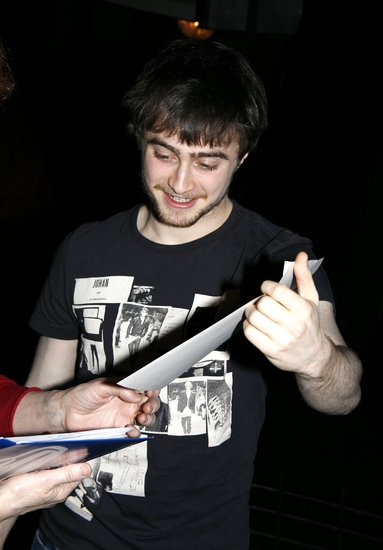 Daniel Radcliffe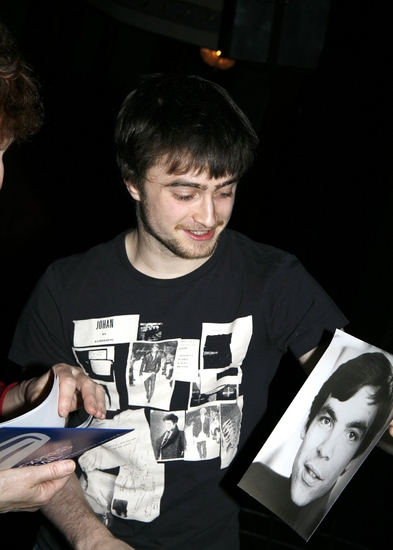 Daniel Radcliffe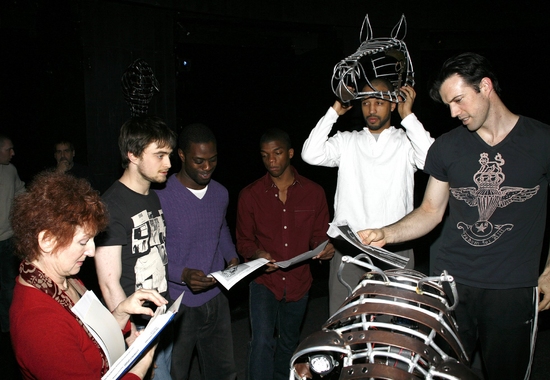 Elaine Bromka, Daniel Radcliffe, Adesola Osakalumi, Kevin Boseman, Marc Spaulding and Lorenzo Pisoni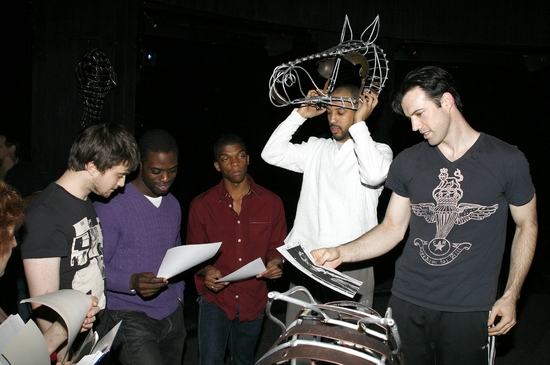 Elaine Bromka, Daniel Radcliffe, Adesola Osakalumi, Kevin Boseman, Marc Spaulding and Lorenzo Pisoni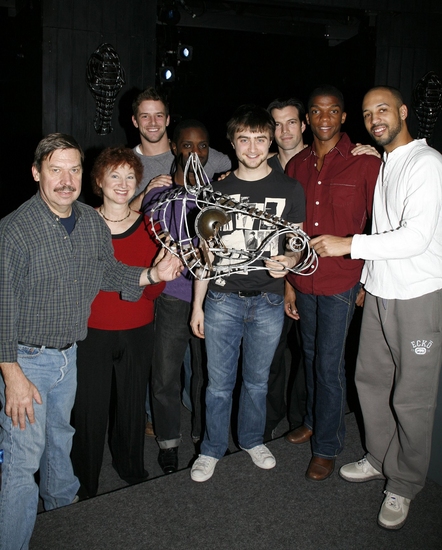 Mike Smanko, Elaine Bromka, Collin Baja, Adesola Osakalumi, Daniel Radcliffe, Lorenzo Pisoni, Kevin Boseman and Marc Spaulding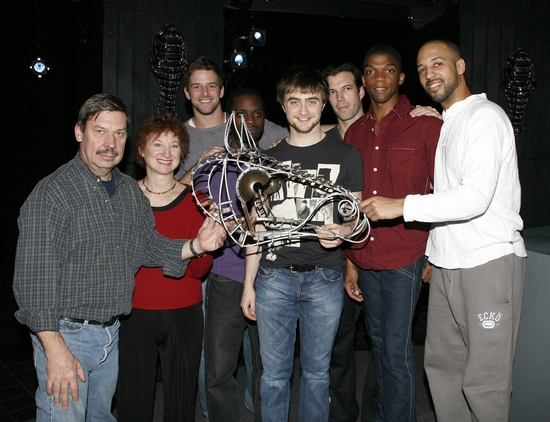 Mike Smanko, Elaine Bromka, Collin Baja, Adesola Osakalumi, Daniel Radcliffe, Lorenzo Pisoni, Kevin Boseman and Marc Spaulding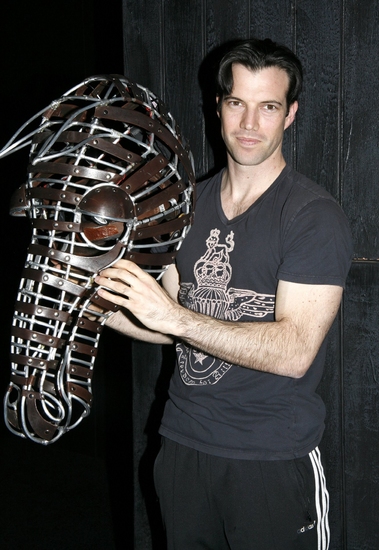 Lorenzo Pisoni with The current production 'Horse Head'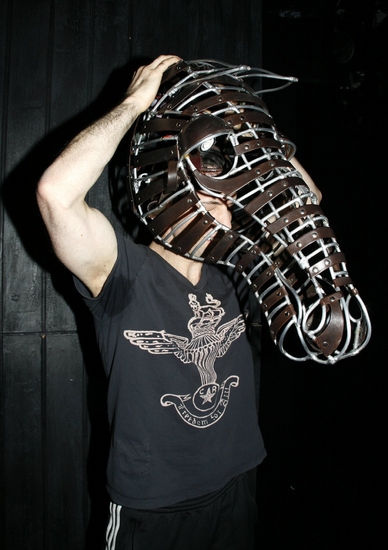 Lorenzo Pisoni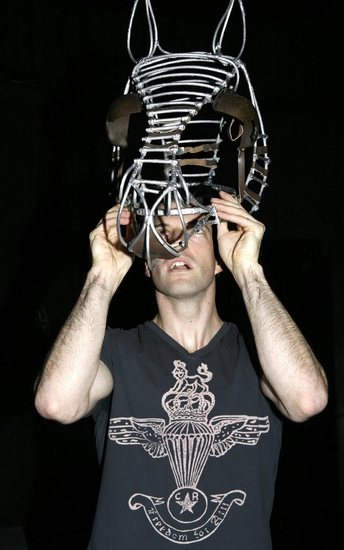 Lorenzo Pisoni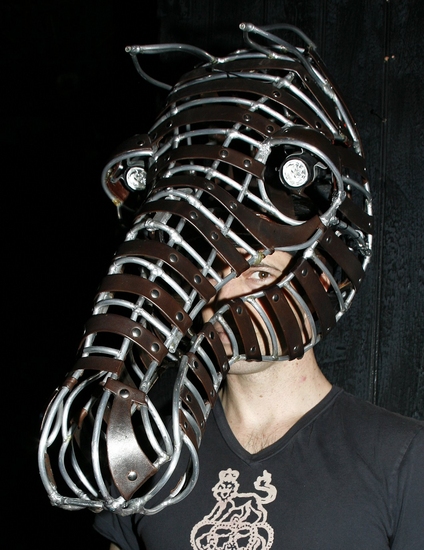 Lorenzo Pisoni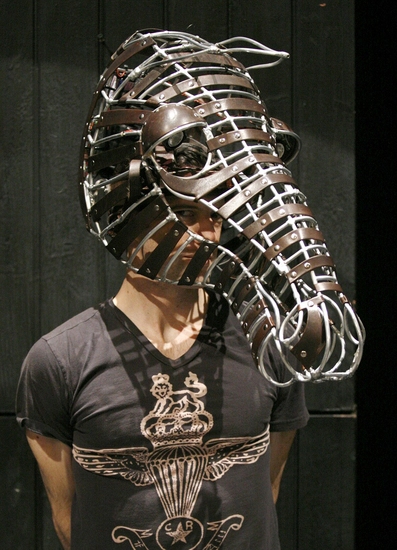 Lorenzo Pisoni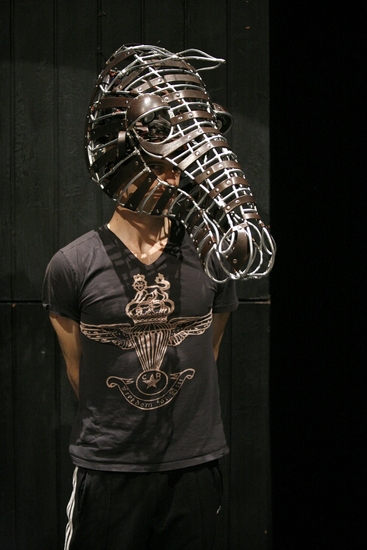 Lorenzo Pisoni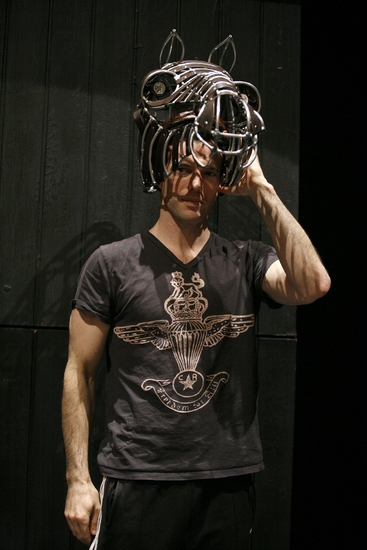 Lorenzo Pisoni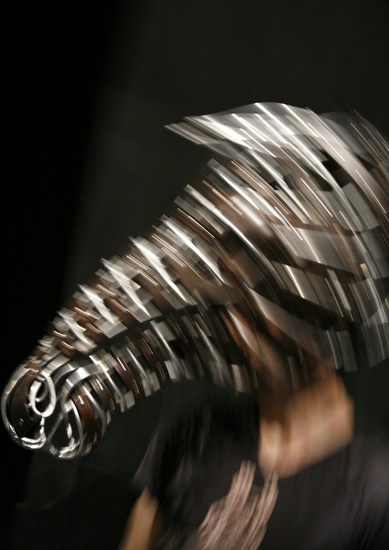 Lorenzo Pisoni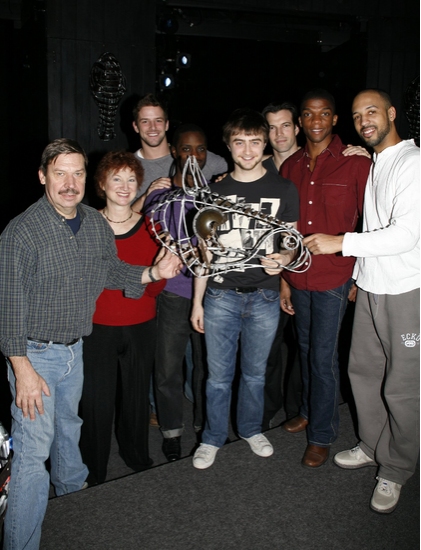 Mike Smanko, Elaine Bromka, Collin Baja, Adesola Osakalumi, Daniel Radcliffe, Lorenzo Pisoni, Kevin Boseman and Marc Spaulding