by Robert Diamond - Jan 13, 2009
Talking about EQUUS on Late Night with Conan O'Brien, Radcliffe noted that 'I've done it about 260 times. I am genuinely having a very good time, we have 4 weeks left and I hope everyone comes and sees us.'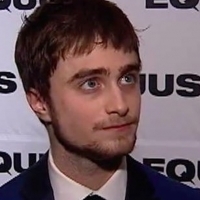 by Robert Diamond - Oct 6, 2008
After taking the summer season off, Broadway Beat returns to begin their 19th season of bringing you the best of Broadway. This week's episode features Equus, A Tale of Two Cities and more - only right here on BroadwayWorld!
by Eddie Varley - Sep 26, 2008
Equus officially opened on Broadway last night, September 25th and Broadway Beat's cameras were there to cover the highly anticipated revival of Peter Shaffer's classic play. We're excited to bring you a 'sneak peek' of the upcoming Broadway Beat episode featuring all the official first night action!