Photo Coverage: Daytime at Nighttime Benefit
Karen Ziemba and more took part in The WorkShop Theater Company's 2006 benefit "Daytime at Nighttime" on October 23rd at 8 p.m.
The one-night only musical event was directed by Jeffrey Buchsbaum was co-hosted by Ellen Dolan (Detective Margot Hughes on "As the World Turns") and WTC's Bill Tatum. Daytime television stars performed along with WorkShop members and Tony-winner Ziemba (2000 Best Featured Actress in a Musical, Contact). Numbers from the new musical Liberty, currently being developed by the WorkShop Theater Company, were also performed.
Featured in this year's line-up were daytime's Alexandra Chando, Trent Dawson (Henry, "As The World Turns"), Robert Newman (Josh, "Guiding Light"), Jennifer Landon (Gwen, "As The World Turns"), Michael Park (Jack, "As The World Turns"), Bobbie Eakes (Krystal, "All My Children"), and Ilene Kristen (Roxie, "One Life To Live"), as well as WorkShop Theater Company's own Jennifer Kathryn Marshall, Tracy Newirth, Gerrianne Raphael, Natalie Mosco and Emily Zacharias
For more information on the WorkShop Theater Company and their 2007 season lineup, please visit www.workshoptheater.org.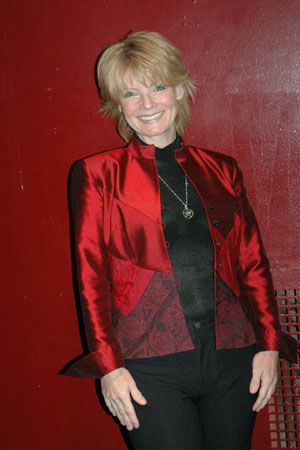 Ellen Dolan Co-Host, (Intellectuals, "As the World Turns")

Ellen Dolan and Nicole Taylor (Workshop Theater Company)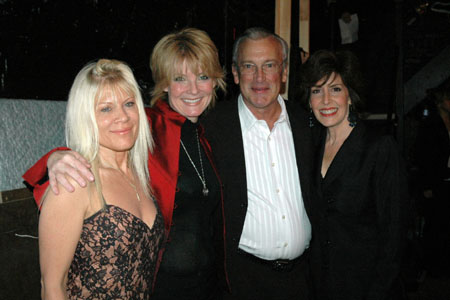 Ilene Kristen ("One Life to Live"), Ellen Dolan, Bill Tatum and Emily Zacharias (Workshop Theater Company)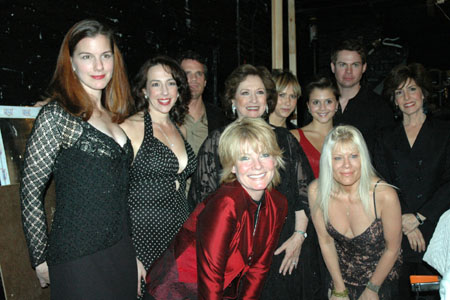 Back row: Jennifer Kathryn Marshall, Tracy Newirth, Michael Park, Gerrianne Raphael, Jennifer Landon, Alexandra Chando, Trent Dawson & Emily Zacharias; Front row: Ellen Dolan and Ilene Kristen

"As the World Turns" stars Alexandra Chando, Trent Dawson and Jennifer Landon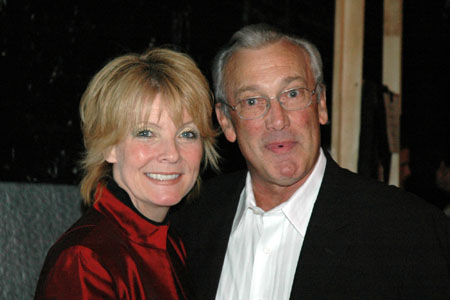 Ellen Dolan and Bill Tatum (Co-Host, WTC, Intellectuals)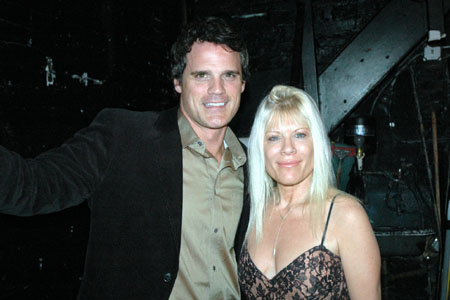 Michael Park ("As the World Turns") and Ilene Kristen ("One Life to Live")

Jeffrey Buchsbaum (musical director), Tony Award-winner Karen Ziemba and Bill Tatum
Karen Ziemba
,
Bill Tatum
,
Bobbie Eakes
("All My Children"), Ellen Dolan and
Ilene Kristen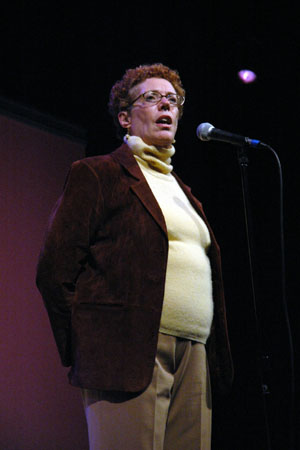 Riley Jones-Cohen (WTC Executive Producer)

Timothy Scott Harris (WTC Artistic Director)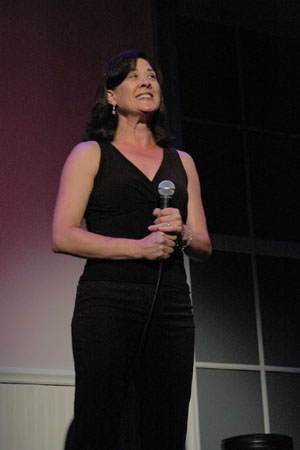 Karen Ziemba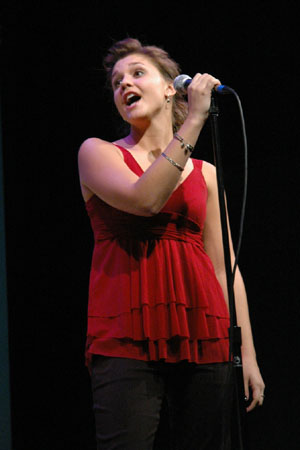 Alexandra Chando

Trent Dawson

Trent Dawson and Alexandra Chando

Jennifer Landon

Trent Dawson and Jennifer Landon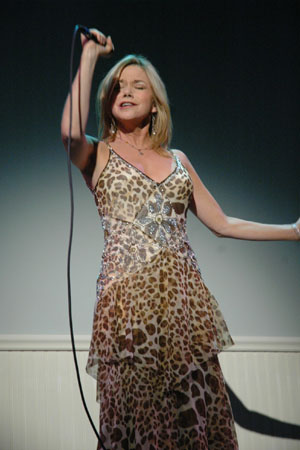 Bobbie Eakes

Emily Zacharias

Jennifer Kathryn Marshall (WTC)

The Cast of the WorkShop's new musical Liberty (in alphabetical order): Paul Aguirre, Alexandra Devin, Cheryl Dowling, Peter Farrell, Richard Kent Green, Mark L. Smith and Nedra McClyde as Liberty

Gerrianne Raphael (WTC)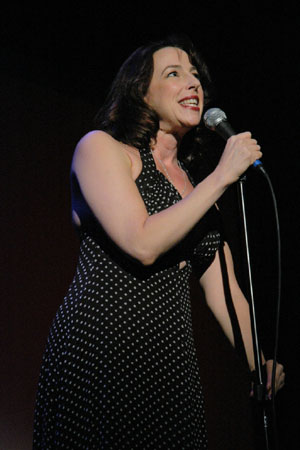 Tracy Newirth (WTC)
Robert Newman
("Guiding Light")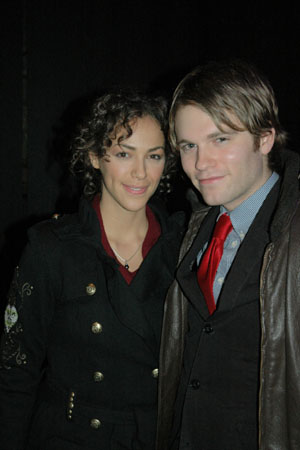 "As the World Turns" stars Elena Good and Van Hansis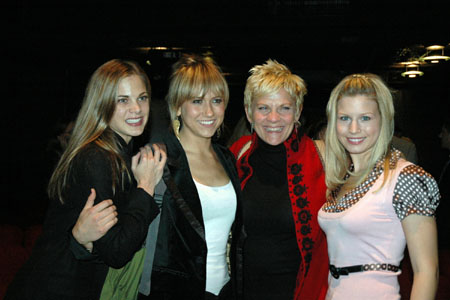 Gina Tognoni ("Guiding Light"), Jennifer Landon, Kim Zimmer ("Guiding Light") and Stephanie Gatschet ("Guiding Light")
Related Articles