Photos: Dan O'Brien & Robert Schenkkan Awarded Kennedy Prize
Columbia University and Ambassador Jean Kennedy Smith last night awarded Dan O'Brien's The Body of an American and Robert Schenkkan's All the Way with the inaugural Edward M. Kennedy Prize for Drama Inspired by American History, known as the EMK Prize. Check out photos from the festivities below!
The judges voted unanimously to divide this year's award between two exceptionally deserving works. Both plays exemplify the mission of the prize by engaging "the great issues of our day through the public conversation, grounded in historical understanding that is essential to the functioning of a democracy."
Each playwright receives an award of $50,000, and the Center for New Media Teaching and Learning at Columbia University Libraries will work with both recipients to create websites featuring study and teaching guides, historical research, and scholarly discussions and interpretations of the plays. The websites will be available to any theater artist, teacher or class studying the works with the intent of expanding understanding of the playwright's work and career.
The EMK Prize has potential for contributing to an elevation of the standards of precision, intellectual rigor and seriousness with which dramatic literature is approached by theater artists, audiences, educators, students and critics. Ambassador Smith, in honor of her late brother, hopes that the prize will galvanize a new and vigorous exploration of American history and the institutions of American politics among dramatists and creators of musical theater.
To learn more, visit http://kennedyprize.columbia.edu/
Photo Credit: Jennifer Broski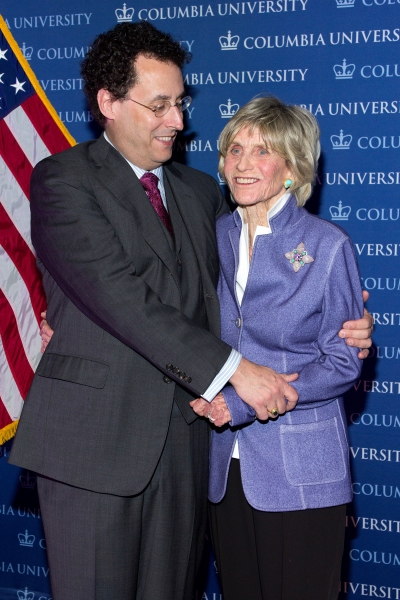 Tony Kushner, Jean Kennedy Smith

Patrick Kennedy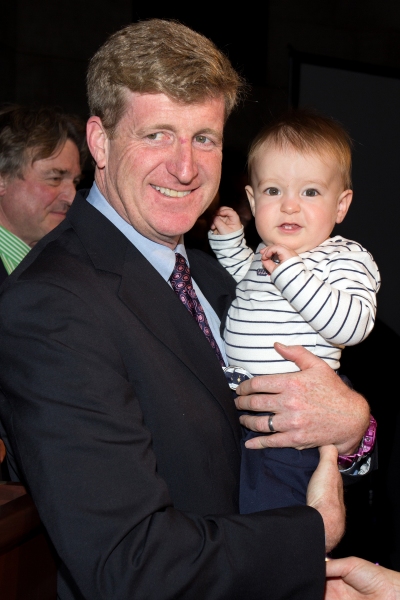 Patrick Kennedy, Owen Patrick Kennedy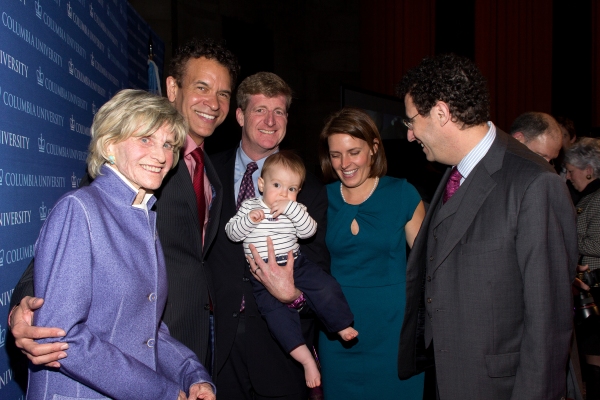 Jean Kennedy Smith, Brian Stokes Mitchell, Patrick Kennedy, Owen Patrick Kennedy, Amy Petitgout, Tony Kushner

Brian Stokes Mitchell