Photo Coverage: DINNER WITH THE BOYS Takes Opening Night Bows!
DINNER WITH THE BOYSf rom beloved actor and writer Dan Lauria (LOMBARDI, "The Wonder Years" and "Sullivan & Son") opened last night, May 4, off-Broadway at the Acorn Theatre at Theatre Row (410 W. 42 St.) in New York City. It is produced by Pat Addiss and Olympus Theatricals. Below, BroadwayWorld brings you photo coverage from the curtain call!
Mr. Lauria stars in DINNER WITH THE BOYS -- along withRay Abruzzo ("The Sopranos") and Richard Zavaglia(DONNIE BRASCO). The production is directed by Frank Megna.
DINNER WITH THE BOYS is a comedy about two wise guys from the old neighborhood who find themselves at odds with the family and must serve up perfectly seasoned results with their puttanesca in order to escape danger themselves. As they await their own fate in 'the wilds of New Jersey,' this Italian odd couple reflects on their days of glory while preparing dinner for special guests, all the while wondering, "will this meal be their last supper?"
DINNER WITH THE BOYS has scenic by Jessica Parks; costume design by Patricia E. Doherty; lighting design by Jill Nagle; and sound design by Matt Kraus.
DINNER WITH THE BOYS will perform Tuesdays at 7pm, Wednesdays 2pm and 8pm, Thursdays and Fridays at 8pm, Saturdays 2pm and 8pm and Sundays at 3pm. Tickets are $75 ($95 for premium seating) and can be purchased by calling Telecharge 212-239-6200 or 800-432-7250 or online at www.telecharge.com. For more about the production, go to www.DinnerWiththeBoysPlay.com.
Photos by Walter McBride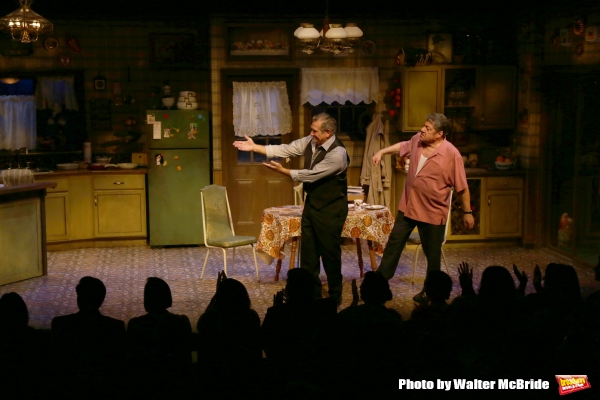 Dan Lauria and Richard Zavaglia

Ray Abruzzo, Dan Lauria and Richard Zavaglia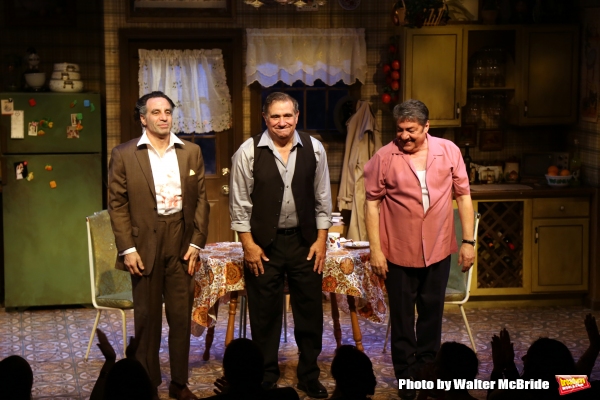 Ray Abruzzo, Dan Lauria and Richard Zavaglia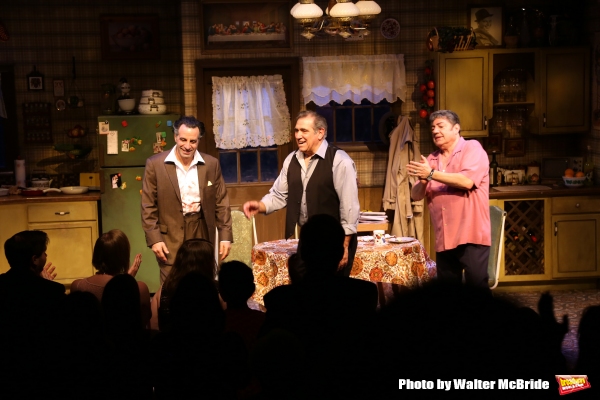 Ray Abruzzo, Dan Lauria and Richard Zavaglia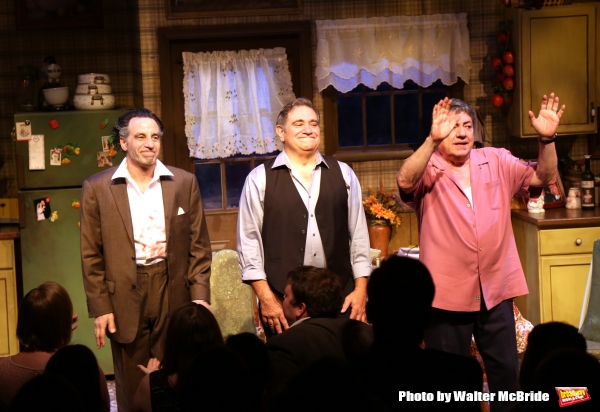 Ray Abruzzo, Dan Lauria and Richard Zavaglia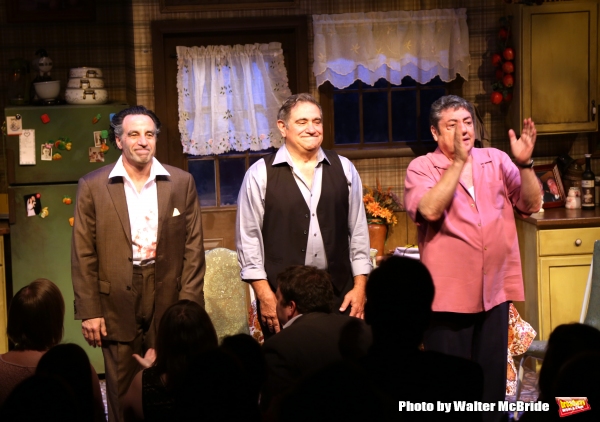 Ray Abruzzo, Dan Lauria and Richard Zavaglia

Dan Lauria and cast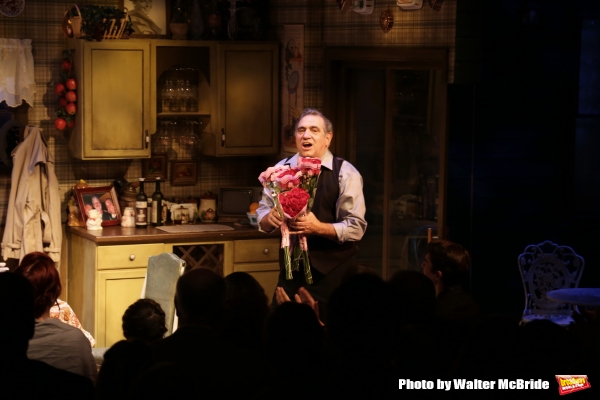 Dan Lauria

Dan Lauria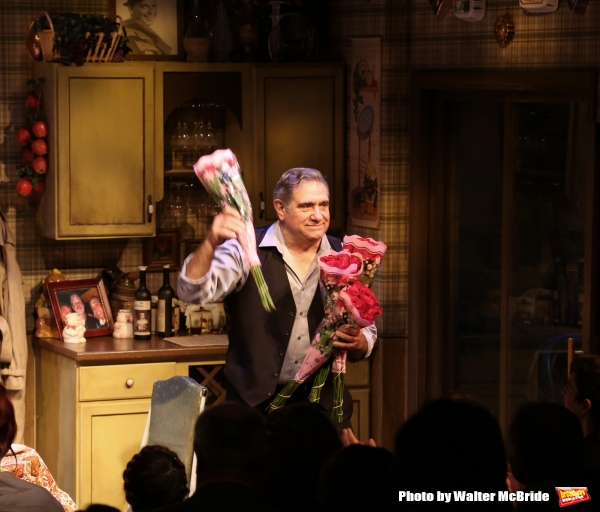 Dan Lauria

Dan Lauria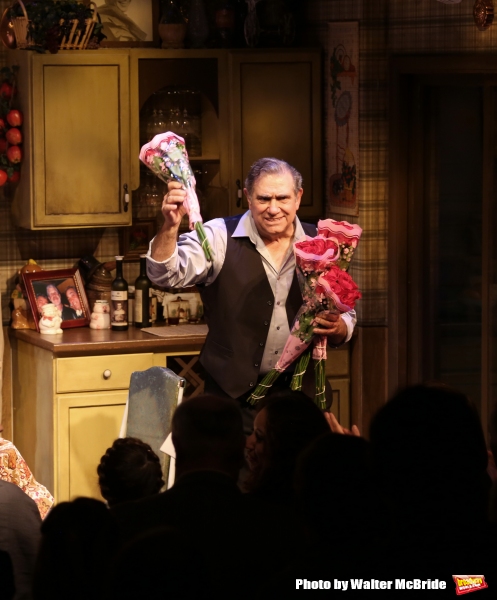 Dan Lauria

Dan Lauria

Dan Lauria

Dan Lauria

Dan Lauria

Dan Lauria and cast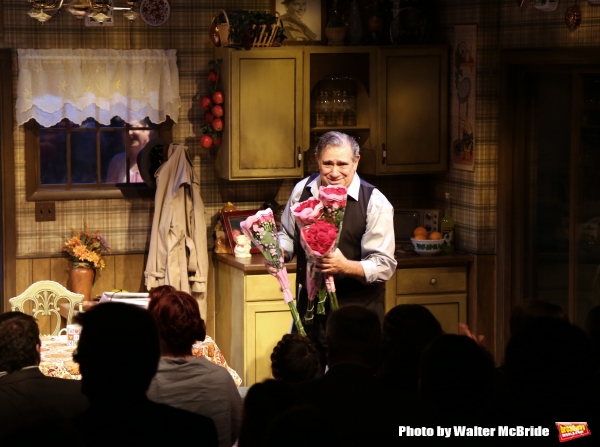 Dan Lauria