Click Here for More Articles on M. BUTTERFLY
Photo Coverage: Clive Owen & M. BUTTERFLY Company Take Opening Night Bows!
David Henry Hwang's Tony Award-winning play, M BUTTERFLY, directed byJulie Taymor, opened just last night at the Cort Theatre (138 West 48th street). We're taking you inside the Cort for the company's first official bows below!
Leading the company is Clive Owen with Jin Ha, Murray Bartlett, Michael Countryman, Enid Graham, Clea Alsip, Celeste Den, Jess Fry, Jason Ignacio,Kristen Faith Oei, Scott Weber, Emmanuel Brown, Thomas Michael Hammond,Jake Manabat, Erica Sweany, John LeonardThompson, and Erica Wong.
David Henry Hwang's modern classic, M. Butterfly, charts the scandalous romance between a married French diplomat and a mysterious Chinese opera singer - a remarkable love story of international espionage and personal betrayal. Their 20-year relationship pushed and blurred the boundaries between male and female, east and west - while redefining the nature of love and the devastating cost of deceit.
For the Tony Award-winning play's first Broadway return, Hwang introduces new material inspired by the real-life love affair between French diplomat Bernard Boursicot and Chinese opera singer Shi Pei Pu that has come to light since the play's 1988 premiere.
Photo Credit: Walter McBride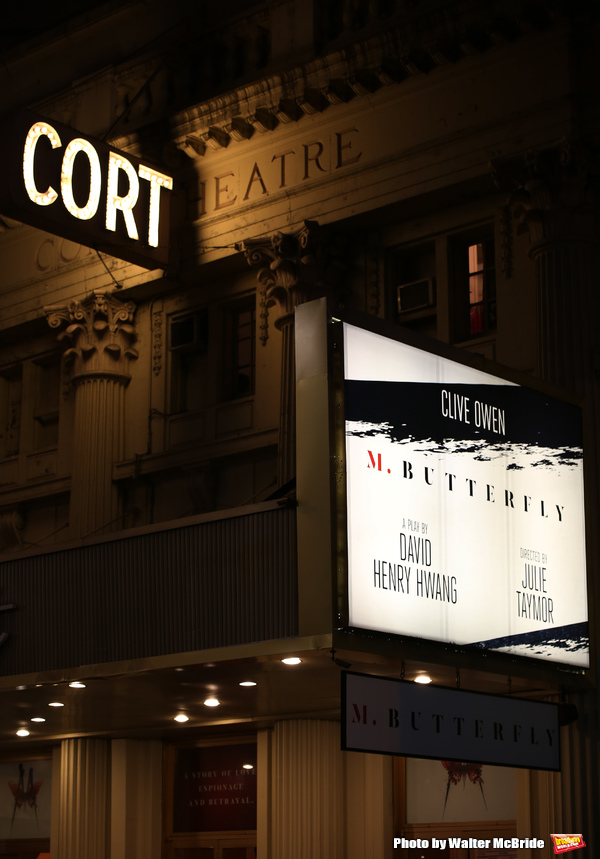 Theatre Marquee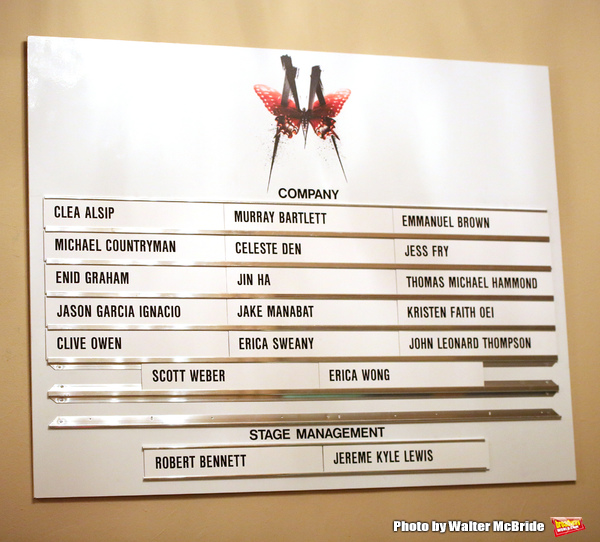 Lobby cast board

Clive Owen and Jin Ha

Clive Owen and Jin Ha

Jess Fry, Murray Bartlett, Enid Graham, Clea Alsip, Clive Owen, Jin Ha, Celeste Den and Michael Countryman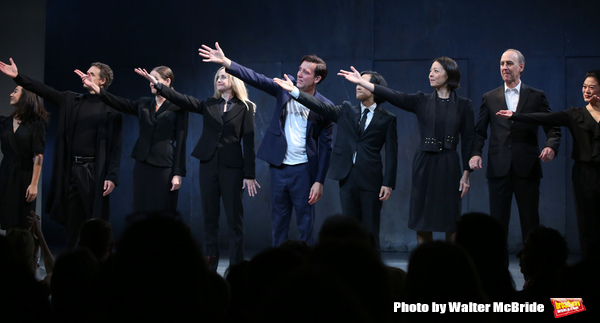 Clive Owen and Jin Ha

Clive Owen, Julie Taymor and Jin Ha

Clive Owen, Julie Taymor and Jin Ha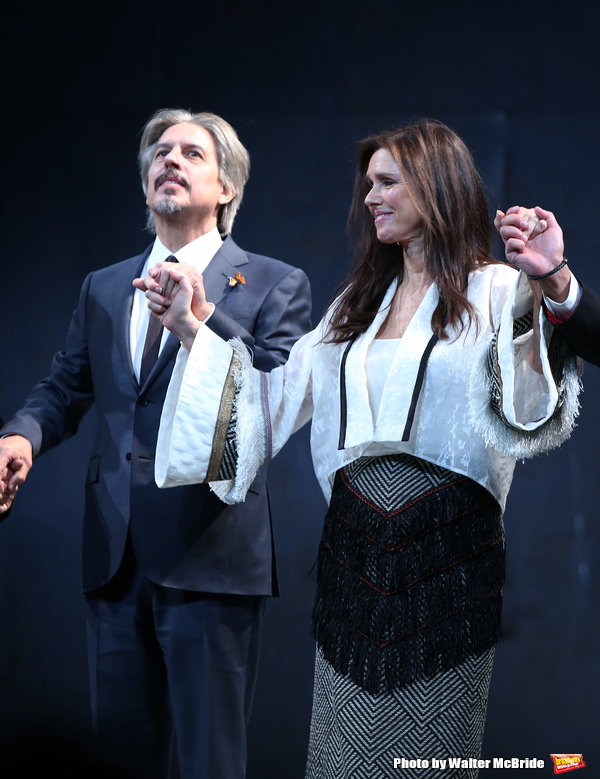 Elliot Goldenthal and Julie Taymor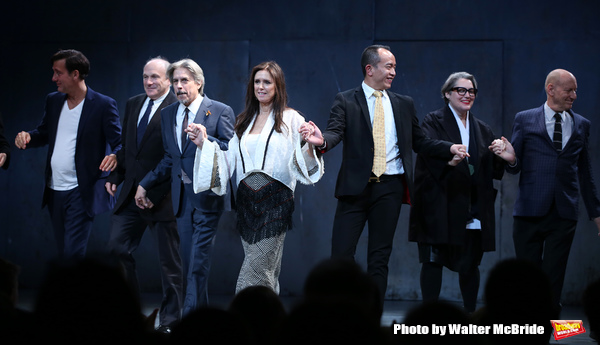 Clive Owen, Donald Holder, Elliot Goldenthal, Julie Taymor, David Henry Hwang, Ma Cong, Jin Ha, Constance Hoffman and Paul Steinberg with the cast

Donald Holder, Elliot Goldenthal, Julie Taymor and Ma Cong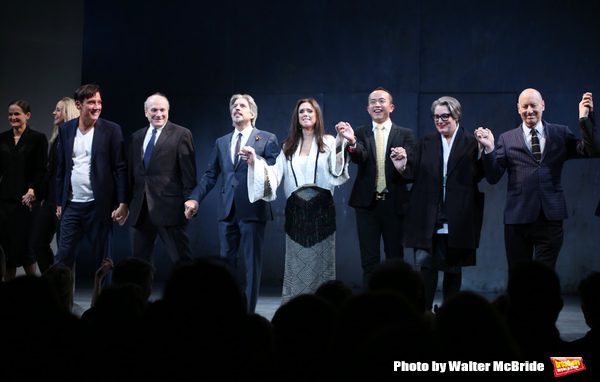 Clive Owen, Donald Holder, Elliot Goldenthal, Julie Taymor, David Henry Hwang, Ma Cong, Jin Ha, Constance Hoffman and Paul Steinberg with the cast

Clive Owen, Donald Holder, Elliot Goldenthal, Julie Taymor, David Henry Hwang, Ma Cong, Jin Ha, Constance Hoffman and Paul Steinberg with the cast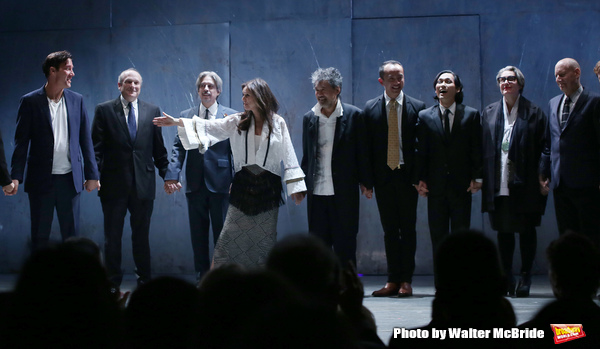 Clive Owen, Donald Holder, Elliot Goldenthal, Julie Taymor, David Henry Hwang, Ma Cong, Jin Ha, Constance Hoffman and Paul Steinberg with the cast

Theatre Marquee