Photo Coverage: Broken Watch Celebrates 'Never Tell'
Cast members and creative team of the Broken Watch Theatre Company's new play Never Tell recently gathered for a party celebrating the play, which began previews on Thursday, July 22nd for a Thursday, July 27th opening at the Michael Weller Theatre.  It runs through August 13th.   Weller (Loose Ends), who is a mentor and playwright for the company, was also in attendance.
"What's your dirty little secret? In today's upgraded personal existence, virtual relationships are as common as virtual imaging. Is anything, as it truly seems? Who is one to trust? Your lover, friends, your superiors, Never Tell examines the fine line between trust and greed, repression and aggression - because sometimes you can never tell," state press notes on the show, which is written by James Christy and directed by Drew DeCorleto.
The cast includes: Eva Kaminsky (Syringa Tree, The Safety Net, "Law and Order"), Teresa Goding (American Storage, Boys Life), Lori Garrabrant, John Rengstorff, Michael Blum, Jason Schuchman (Lobby Hero, Libson Traviata), Mark Setlock (Rent, Fully Committed), Matthew Wilkas (Last Sunday in June).
To purchase tickets, please visit www.Theatermania.com or call 212-352-3101. For more information about Broken Watch Theatre Company and photos, visit www.brokenwatch.org.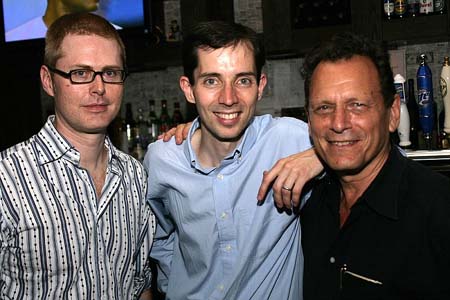 Christopher Kyle, Jim Christy and Michael Weller

Jim Christy, John Rengstorff, Mark Setlock, Teresa L. Goding, Drew DeCorleto, Matthew Wilkas, Eva Kaminsky, Michael Blum, and Jason Schuchman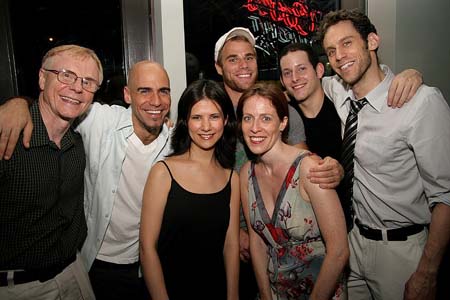 John Rengstorff, Mark Setlock, Teresa L. Goding, Matthew Wilkas, Eva Kaminsky, Michael Blum, and Jason Schuchman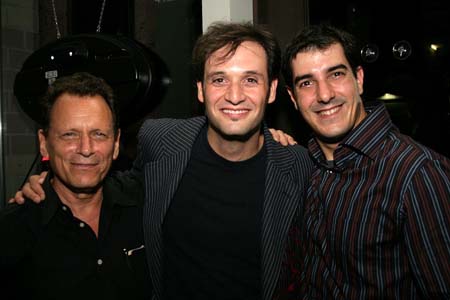 Michael Weller, Drew Sarich, and Drew DeCorleto

John Rengstorff, Jason Schuchman, Eva Kaminsky, Matthew Wilkas, Teresa L. Goding, Mark Setlock, Lori Garrabrant, Michael Blum, and Drew DeCorleto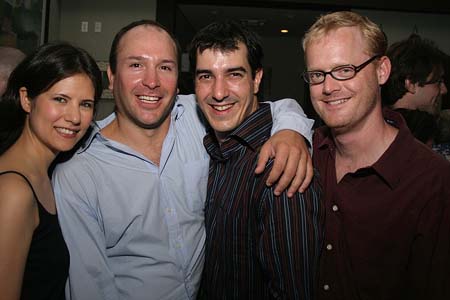 Teresa Goding, Leo Lauer, Drew DeCorleto, and Michael Hardart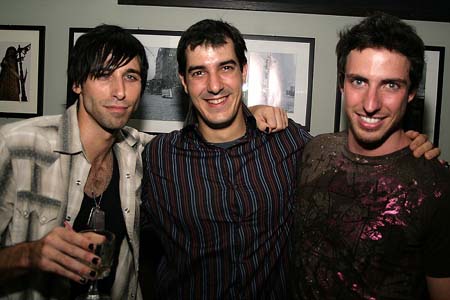 Joey Calveri, Drew DeCorleto, and Barrett Hall

Teresa Goding and Samara Harris