Photo Coverage: Broadway Stars in Paris-Themed Cabaret
Gregg Edelman, Nancy Anderson, Martin Moran and Karine Plantadit headlined a sold-out concert over the weekend inspired by the Museum of the City of New York's exhibition "Paris/New York: Design Fashion Culture 1925-1940."
Performances of "Paris/New York: Deux Amours" were held Saturday and Sunday at the museum, located on Fifth Ave. at 103rd St. Billed as a "musical love affair between Paris and New York," the cabaret featured some French popular songs known to Americans but was composed mostly of showtunes from Paris-set musicals or sung by French-speaking characters. Or from musicals about another aspect of the Franco-American relationship, like Irving Berlin's Miss Liberty, which told a fictional story related to the creation of the Statue of Liberty. Nancy Anderson (who starred in Born Yesterday last summer at the Cape Playhouse) led the cast in "Give Me Your Tired, Your Poor," for which Berlin set Emma Lazarus' poem for the statue to music.
Also from Miss Liberty, "Only for Americans" was performed by Martin Moran—fresh from the final cast of the French-mocking Spamalot—and Karine Plantadit, a former Alvin Ailey dancer who's been on Broadway in Movin' Out and The Lion King. Plantadit, a native speaker of French, grew up in west Africa and trained in Paris. The "Deux Amours" concert closed out with several selections by Cole Porter, including "You Don't Know Paree" sung by Gregg Edelman, who played a Frenchman on Broadway earlier this season in A Tale of Two Cities.
The show was the tenth in the museum's cabaret series, which adds a musical component to current exhibits courtesy of Broadway talent. Past performers include Tommy Tune, Judy Kaye, Tony Roberts, Cady Huffman and Daphne Rubin-Vega.
Photographs, sculpture, costumes and other objects are on display in "Paris/New York: Design Fashion Culture 1925-1940," which showcases the two cities' artistic and cultural influences on each other during the period between Paris' 1925 International Exposition of Modern Industrial and Decorative Art and the 1939-40 World's Fair in Queens, NYC. The exhibit continues through February 22.


Une bienvenue formidable! The program kicks off with the entire cast singing "Bonjour, Paris" from the 1957 filmed-on-location movie Funny Face.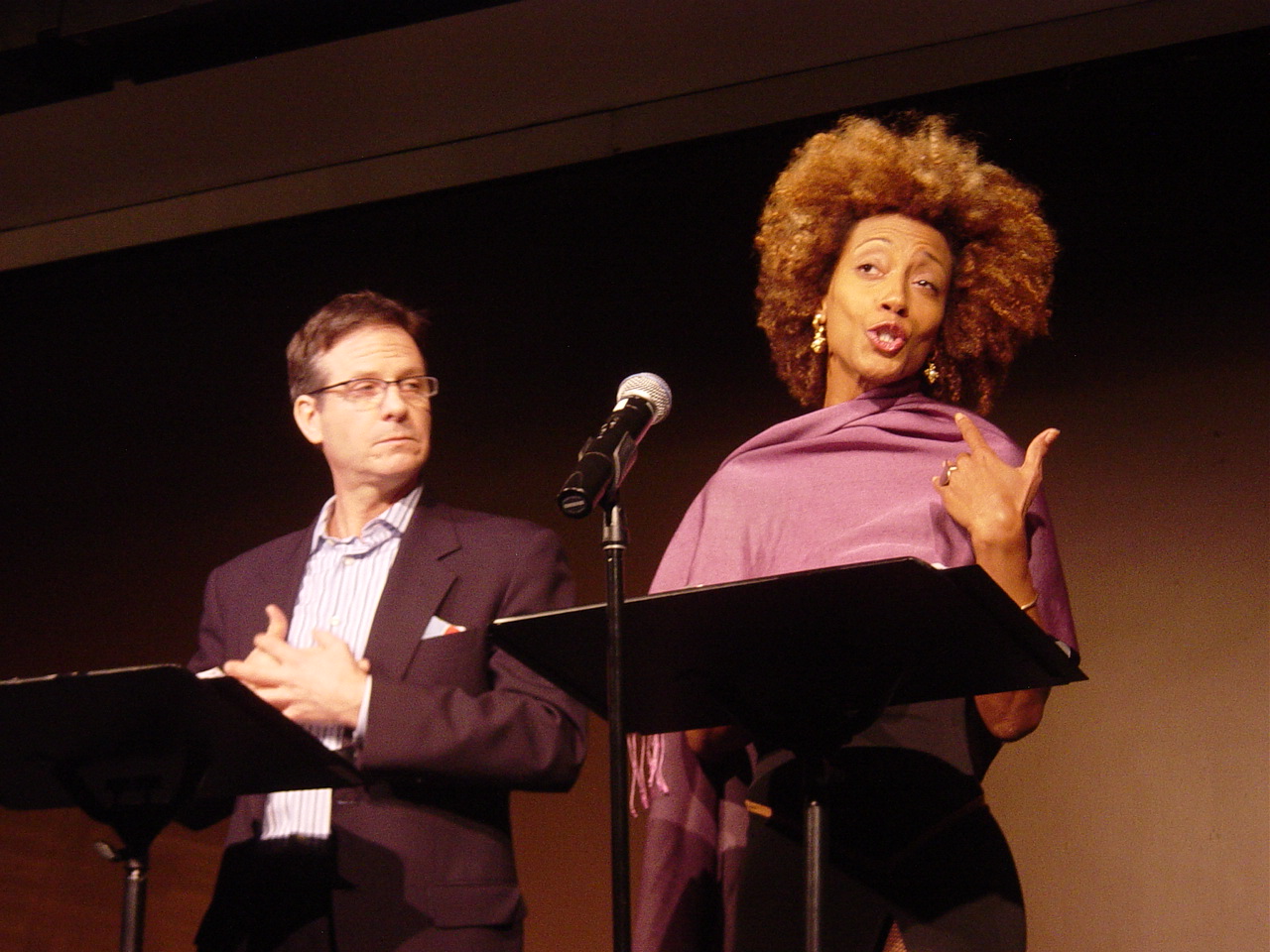 Comden and Green penned "The French Lesson" for Peter Lawford and June Allyson to sing in the MGM musical Good News. For this lesson, Martin Moran was the student of Karine Plantadit.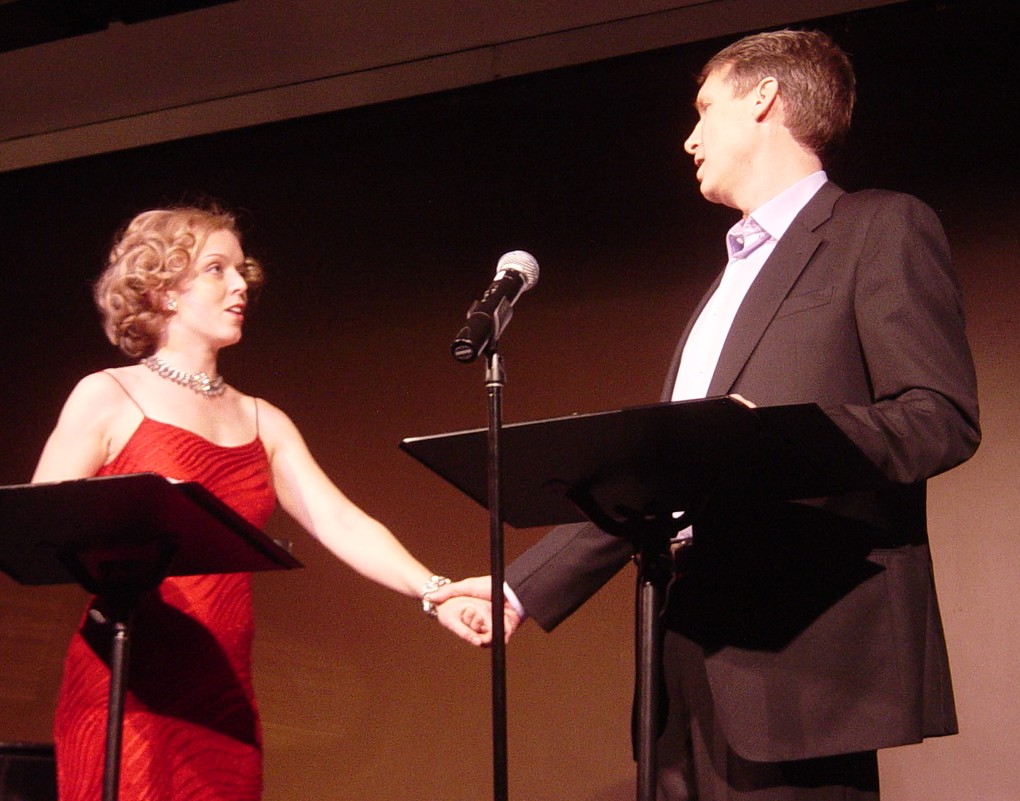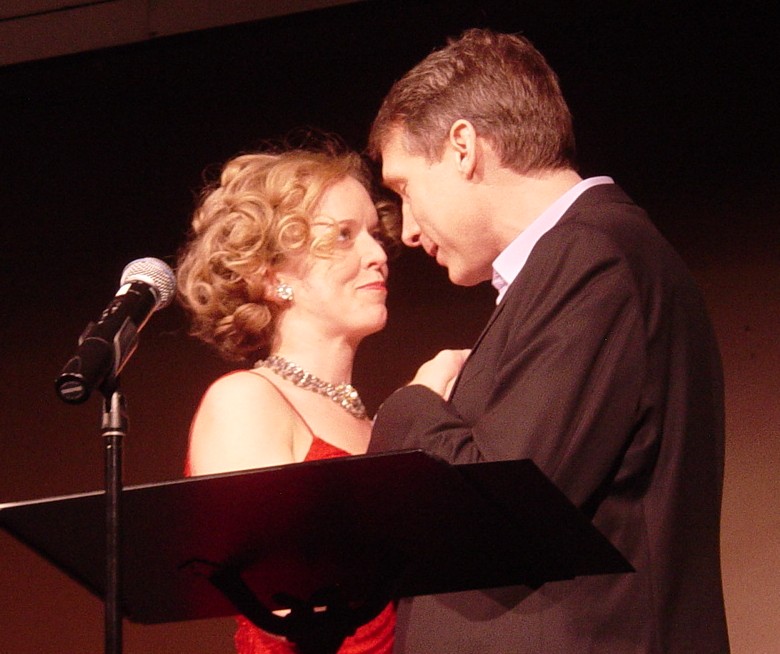 A romantic sequence of pictures of Nancy Anderson and Gregg Edelman's romantic duet of "Our Language of Love," from the Broadway musical Irma La Douce. They also partnered on "Darling, Je Vous Aime Beaucoup."

Moran performs the wistful "J'Attendrai," which was written in Italian, popularized in French by singers Rina Ketty and Dalida, and has also been translated into English.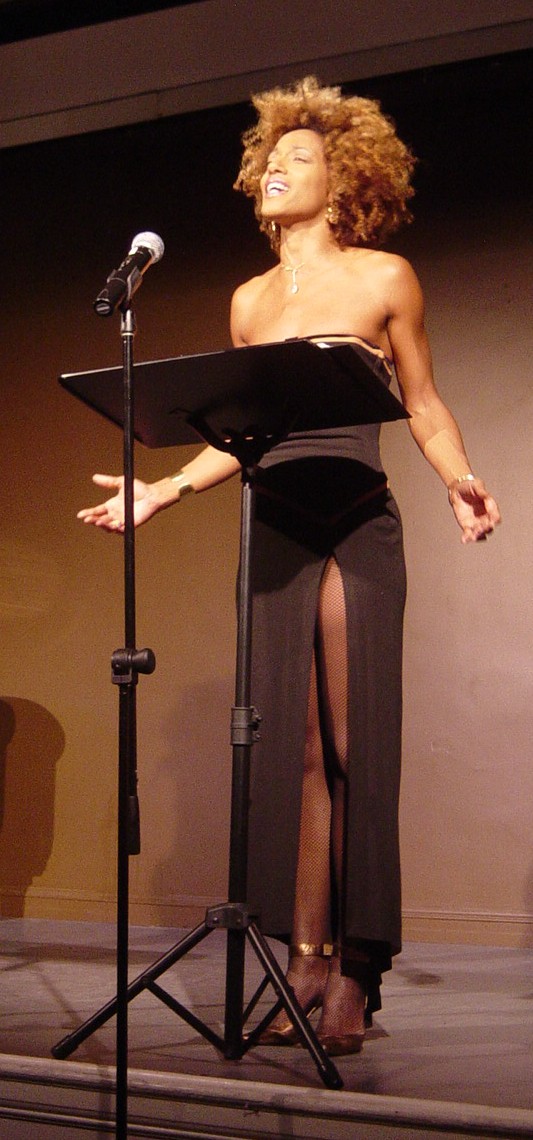 Plantadit, who played a Josephine Baker-like chanteuse in the film Frida, sings Baker's signature number, "J'ai Deux Amours." A rare clip of Baker performing in 1927 was screened first.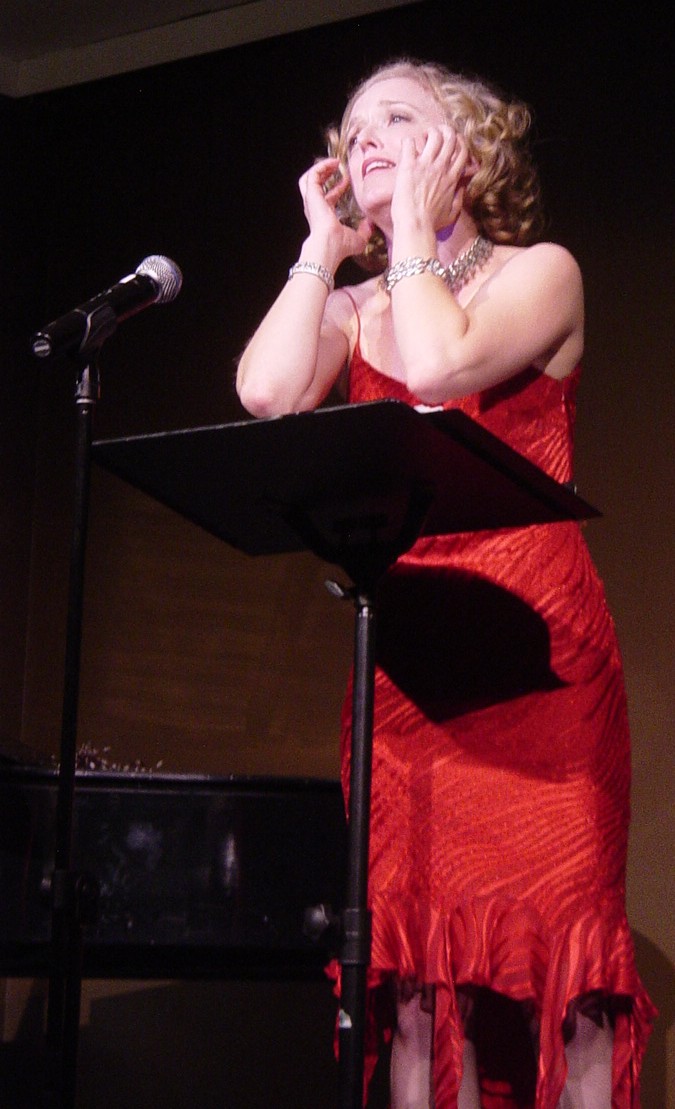 Anderson shines with the title song from Irma La Douce, which was stripped of its music when adapted for film.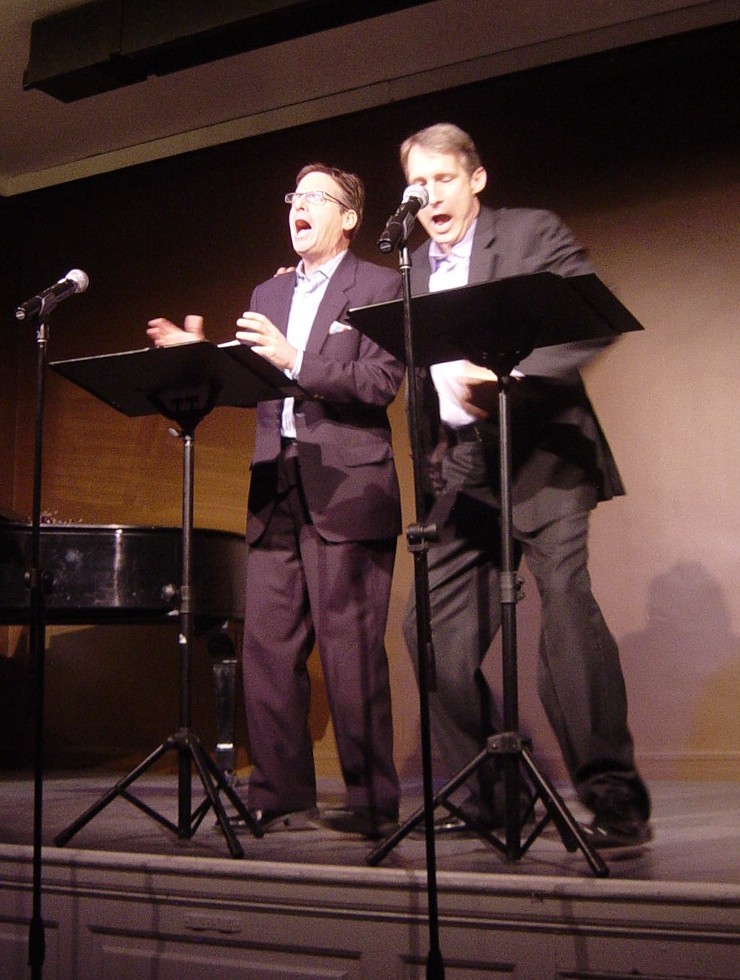 Moran and Edelman wonder "How Ya Gonna Keep 'Em Down on the Farm" (after they've seen Paree), a still-popular tune originally heard in Ziegfeld Follies of 1919.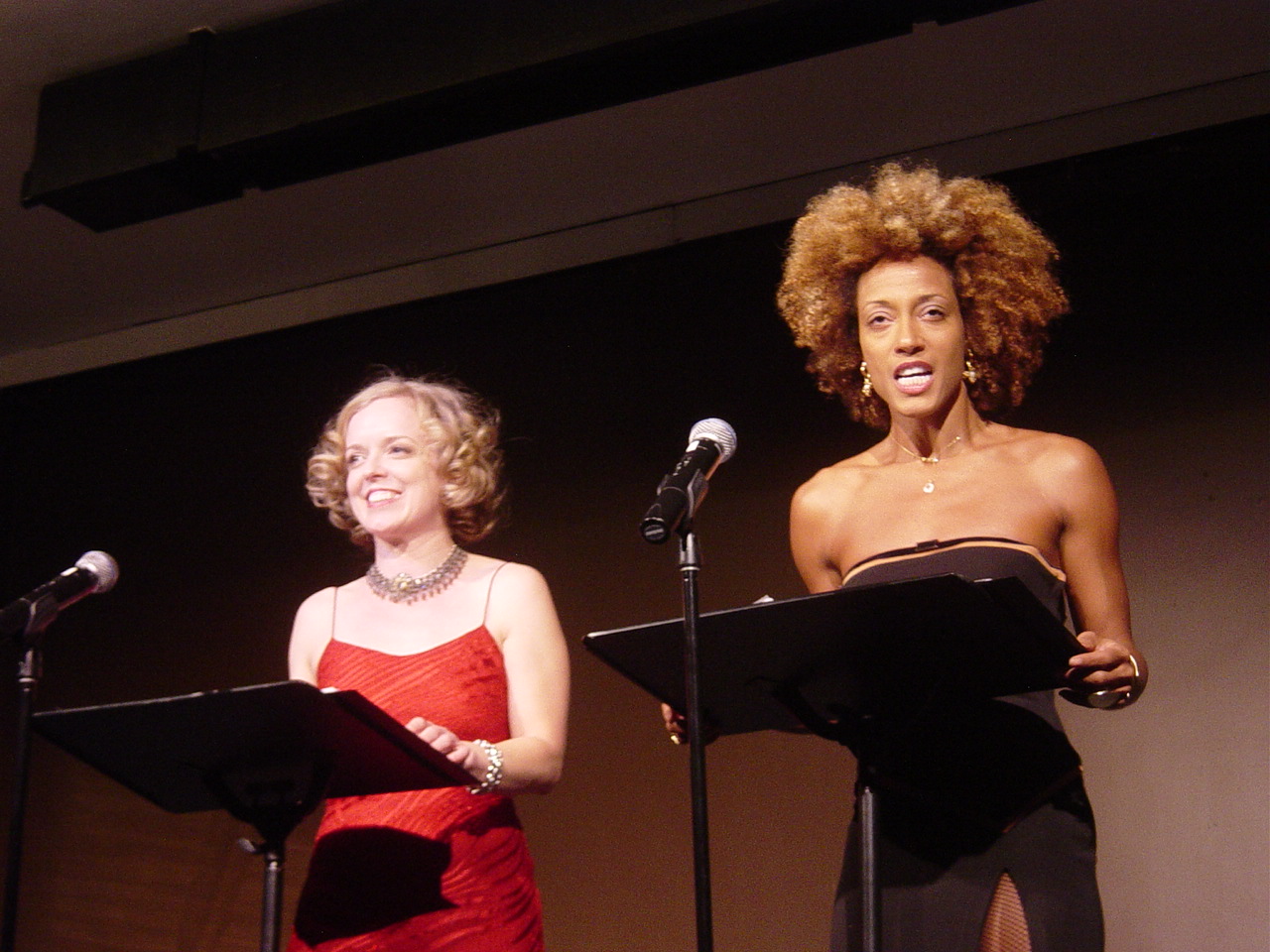 One of several comic numbers was "Find Me a Primitive Man," from Cole Porter's Fifty Million Frenchmen.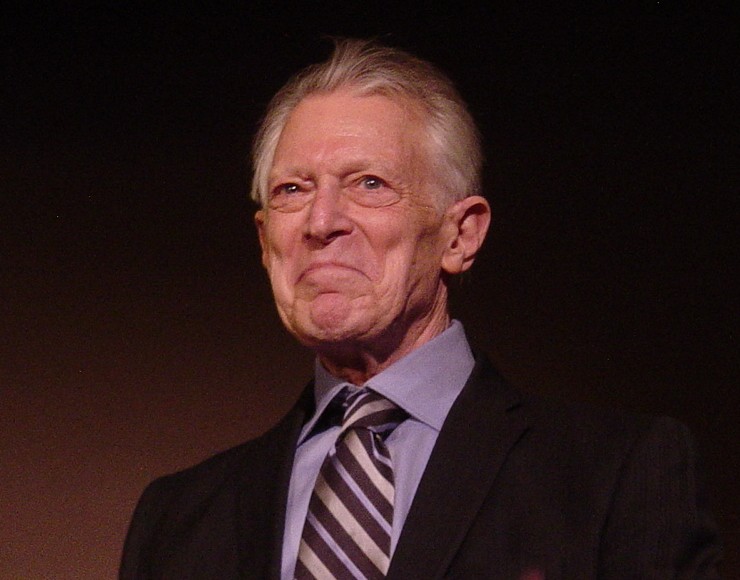 Michael Montel, creator, director and host of the Museum of the City of New York's cabaret series. He directed last summer's revival of Goodtime Charley (which takes place in 15th-century France) at the York Theatre off-Broadway.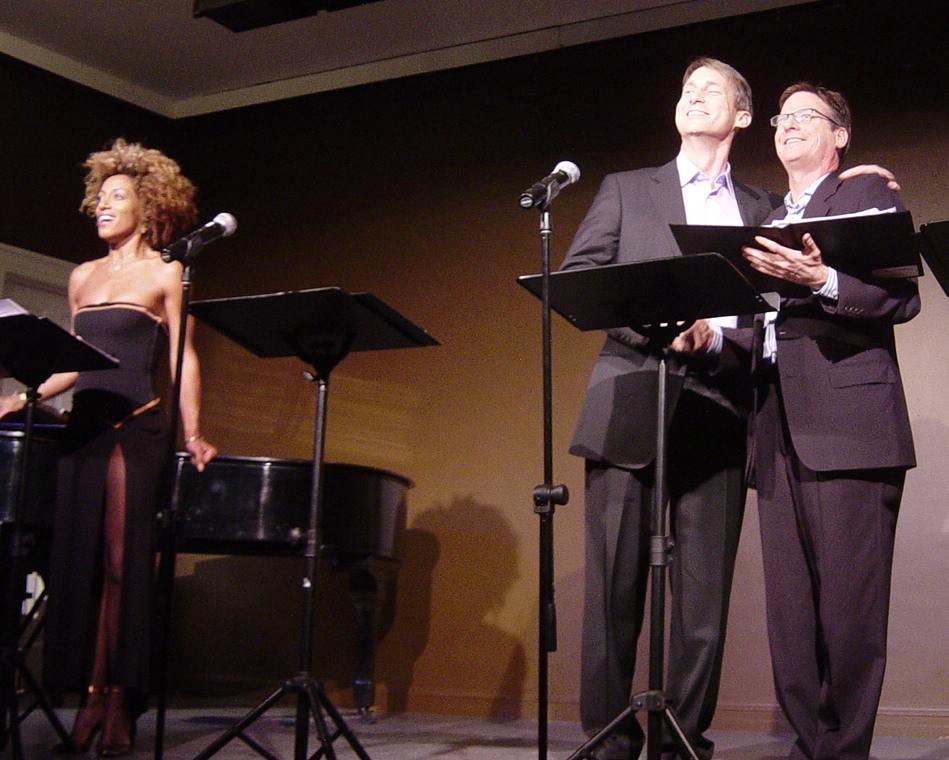 Cole Porter—"perhaps the most avid of Broadway Francophiles," according to Montel—was represented with songs from Can-Can (above) and Fifty Million Frenchmen.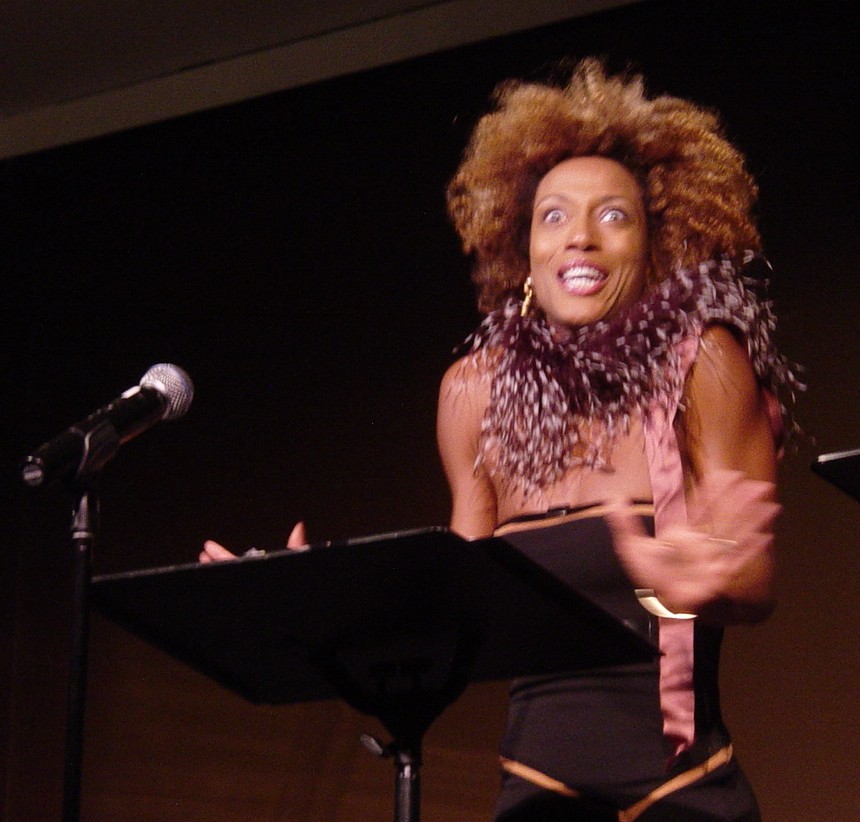 Plantadit performed the two newest songs on the bill: "Folies Bergères" (above) and "The French Song," from the 1980s shows Nine and A...My Name Is Alice, respectively.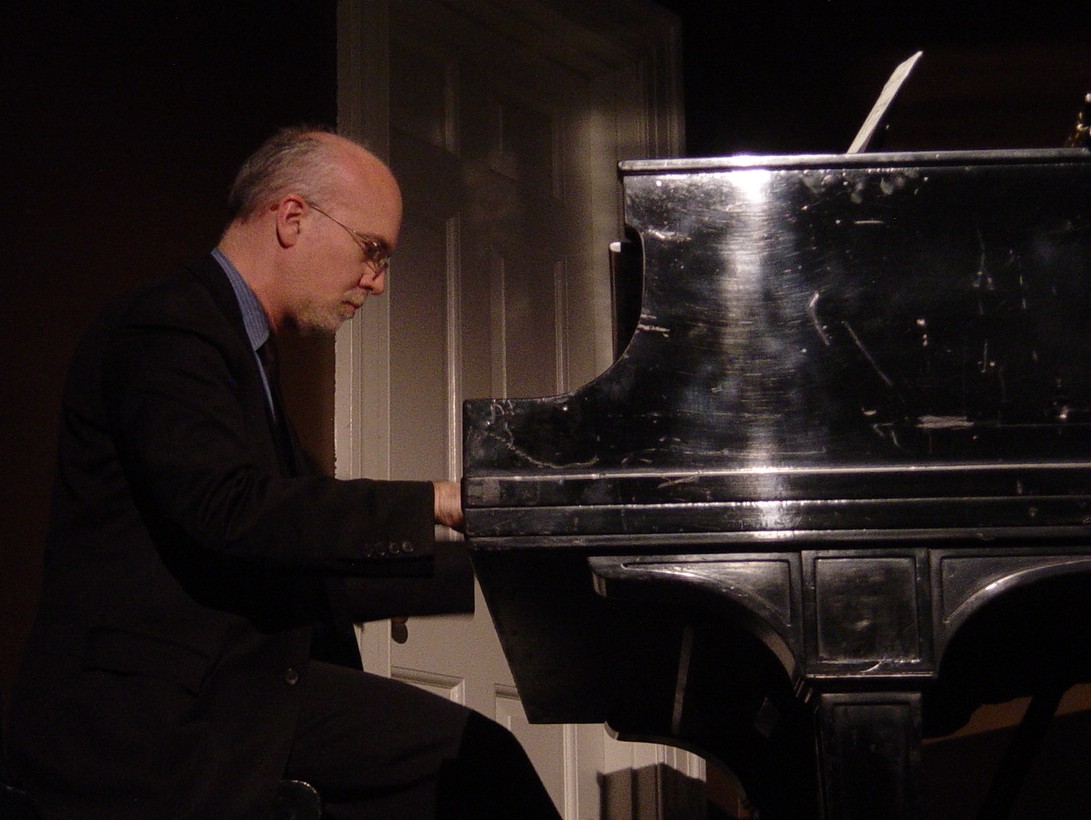 Accompanist Lawrence Yurman had a solo, playing George Gershwin's own piano transcription of "I Got Rhythm" (featured in the movie An American in Paris).


Montel called the title tune from Can-Can—performed by the whole cast—a "verbally intoxicating guide to the dance." The finale also came from that show: "I Love Paris," bien sûr.
For more information on performances, exhibits and other programs at the Museum of the City of New York—including its theater collection on permanent display—visit www.mcny.org.
| | | |
| --- | --- | --- |
| | Donations | Arts Orgs |
Related Articles
Adrienne Onofri has been writing for BroadwayWorld since it was launched in 2003. She is a member of the Drama Desk and has moderated panels (read more...)