Photo Coverage: Backstage at Joe's Pub for BroadwayWorld's 10th Anniversary - OZ
Monday night, for two astonishing SOLD-OUT performances, Joe's Pub became the backdrop for BroadwayWorld.com's 10th Anniversary celebration. The show conceived by Robert Diamond and Richard Jay-Alexander boasted talent from Broadway and beyond.
Performances also had the distinction of being live streamed across the globe, and this morning, BroadwayWorld.com, the cast, crew and everyone at Joe's Pub are 'feeling the love' as emails, tweets and Facebook posts are coming from everywhere.
We'll have more stories and more news to post later, but our first batch up this morning takes you backstage with exclusive photos by Linda Lenzi, who's been with BroadwayWorld.com since the beginning. We are greatful to Linda and to everyone who participated in this evening, especially our glamorous host, Richard Ridge.
It was humbling, celebratory and filled us with gratitude and love for what we do. Enjoy the photos!
Follow Linda Lenzi follow her on Twitter @LenziLinda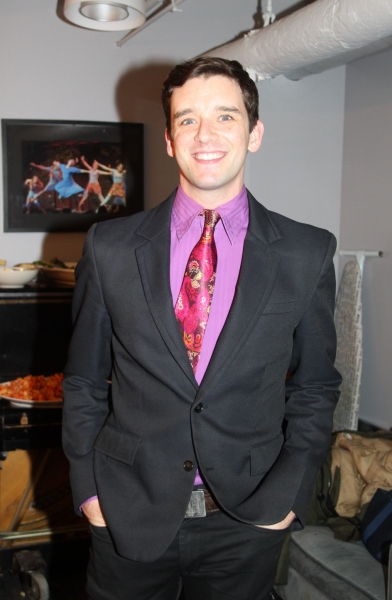 Michael Urie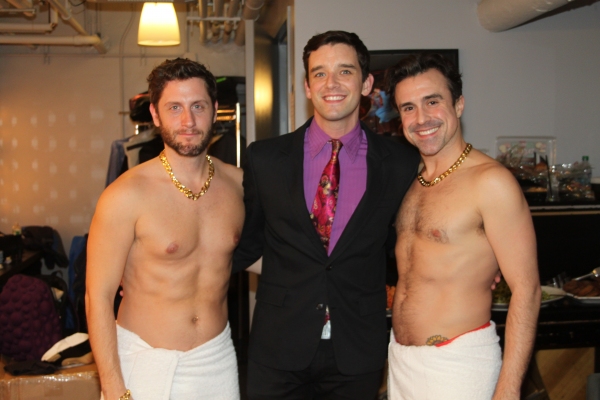 Kurt Domoney, Michael Urie, Josh Walden

Michael Urie

Andrea McArdle and Olivia Hardy

Kathy Najimy and Richard Jay-Alexander

Luke Mannikus, Mitchell Sink, Richie Ridge, Jimmy Coogan and Nicky Torchia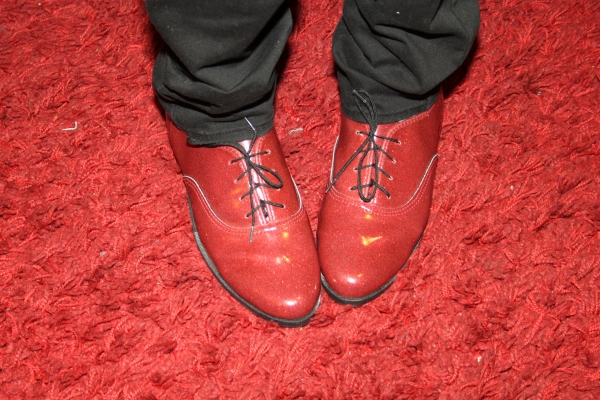 Richard Jay-Alexander's Red Shoes

Jennifer Diamond, Richard Jay-Alexander, Andrea McArdle and Norm Lewis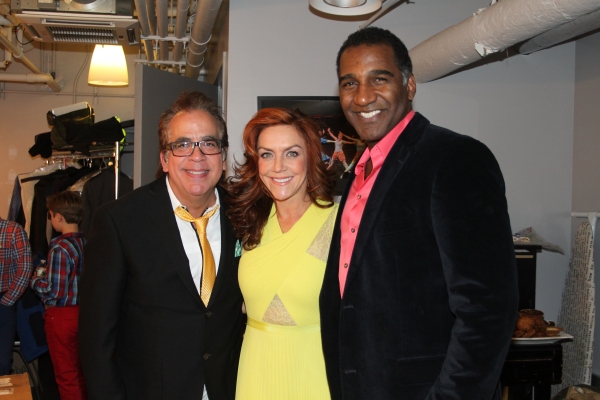 Richard Jay-Alexander, Andrea McArdle and Norm Lewis

Richard Jay-Alexander, Jimmy Coogan, James Jarrott, Katie Sarno, Norm Lewis and Jennifer Diamond

Richard Jay-Alexander, Jimmy Coogan, James Jarrott, Katie Sarno, Norm Lewis, Jennifer Diamond and Natalie Toro

Richard Jay-Alexander and Natalie Toro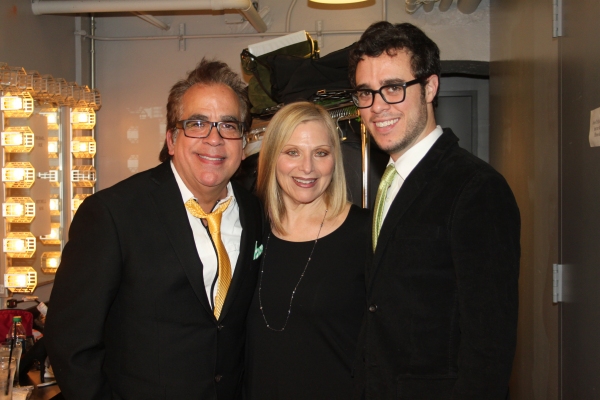 Richard Jay-Alexander, Roslyn Kind and James Jarrott

Googie and Her Boys! Kurt Domoney, Natalie Toro and Josh Walden

Ken Page and Olivia Hardy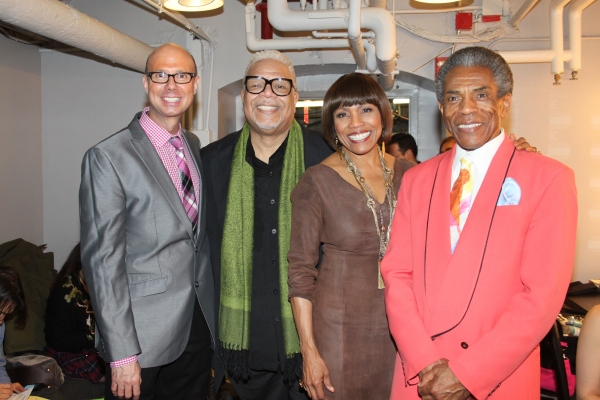 Richie Ridge, Ken Page, Dee Dee Bridgewater, Andre De Shields

Norm Lewis, Ken Page, Dee Dee Bridgewater, Andre De Shields

Ken Page, Dee Dee Bridgewater, Andre De Shields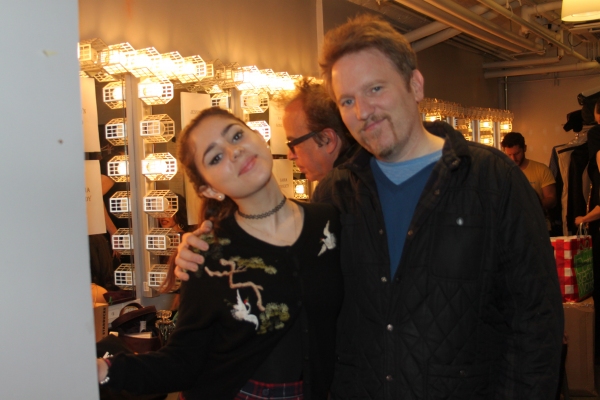 Samia and Dan Finnerty

Ken Page, Sierra Boggess and Andre De Shields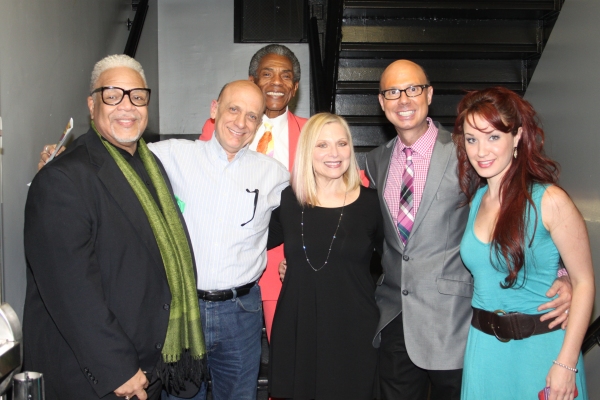 Ken Page, Broadway Cares/Equity Fights AIDS' Tom Viola, Andre De Shields, Roslyn Kind, Richie Ridge and Sierra Boggess

Tom Viola, Roslyn Kind and Richie Ridge

Ken Page, Andre De Shields, Roslyn Kind, Mark Sendroff and Richie Ridge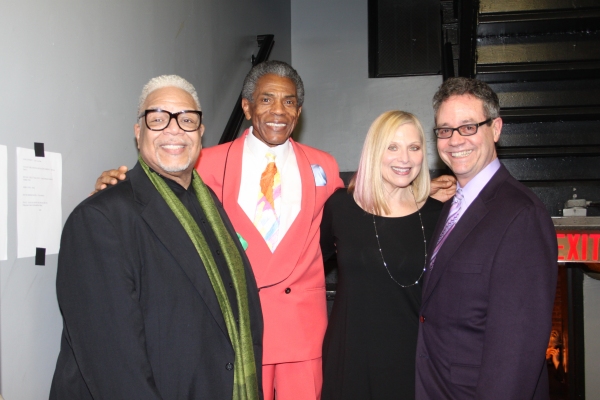 Ken Page, Andre De Shields, Roslyn Kind, Mark Sendroff

Ken Page, Andre De Shields, Roslyn Kind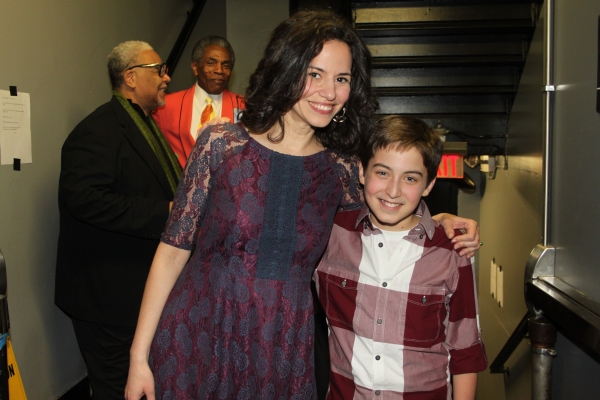 Mandy Gonzalez and Jimmy Coogan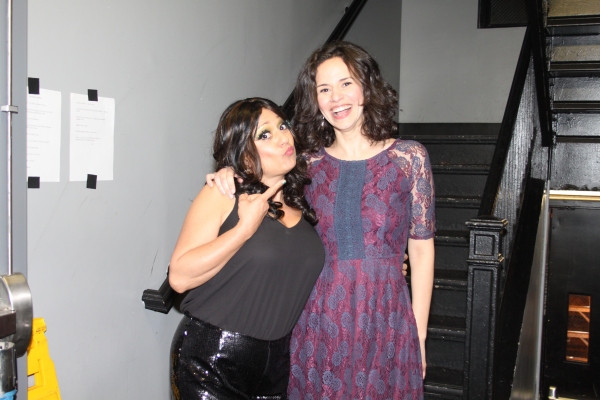 Natalie Toro and Mandy Gonzalez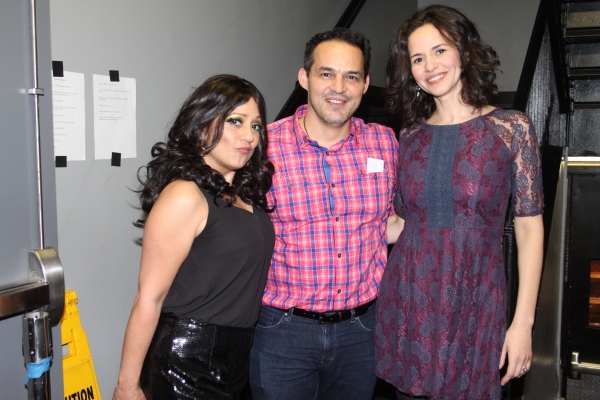 Natalie Toro, Ruben Flores and Mandy Gonzalez

Mandy Gonzalez, Roslyn Kind, Richard Jay-Alexander and Norm Lewis

Richard Jay-Alexander and Mandy Gonzalez

Samia Finnerty, Olivia Hardy, Andrea McArdle, Katie Sarno and Jennifer Diamond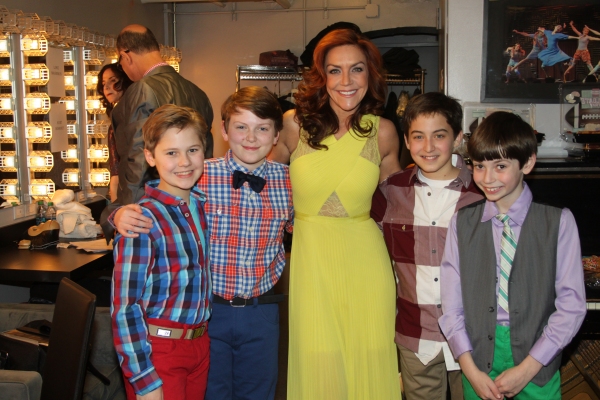 Luke Mannikus, Mitchell Sink, Andrea McArdle, Jimmy Coogan and Nicky Torchia

Rob Diamond and Jennifer Diamond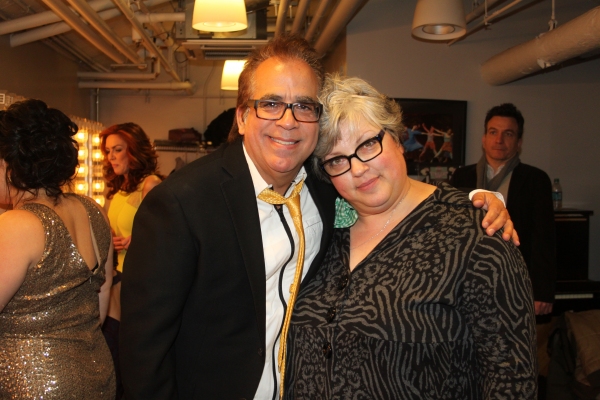 Richard Jay-Alexander and Marybeth Abel

Richard Jay-Alexander and Richie Ridge

Richard Jay-Alexander and James Jarrott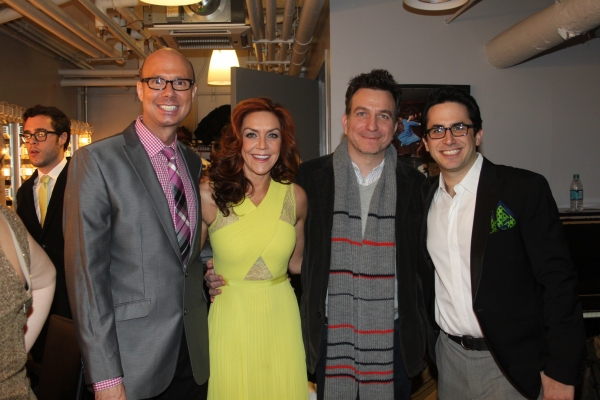 Richie Ridge, Andrea McArdle, Eddie Varley and Rob Diamond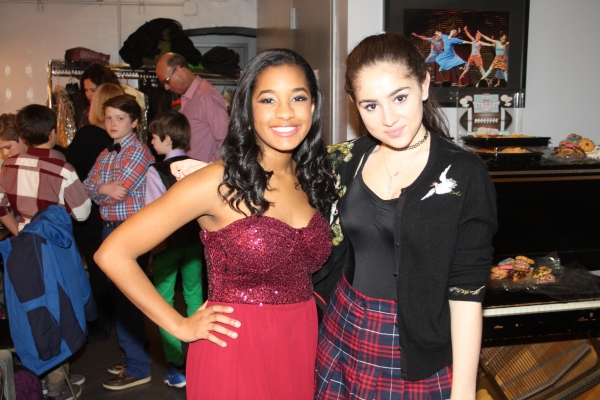 Olivia Hardy and Samia Finnerty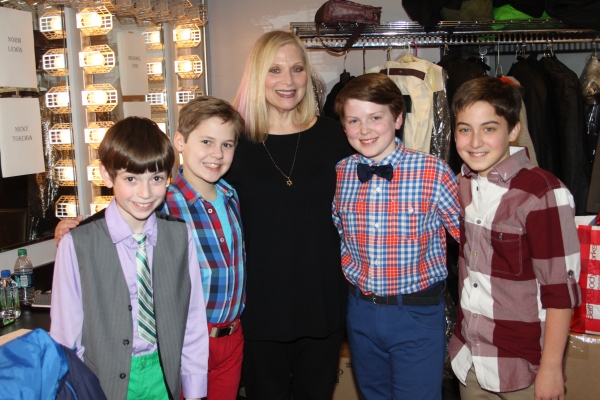 Luke Mannikus, Mitchell Sink, Andrea McArdle, Jimmy Coogan and Nicky Torchia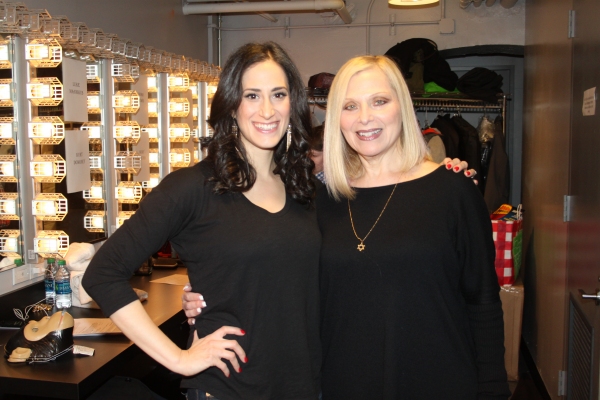 Jennifer Diamond and Roslyn Kind

Katie Sarno and 'Soot'

Walter McBride and Roslyn Kind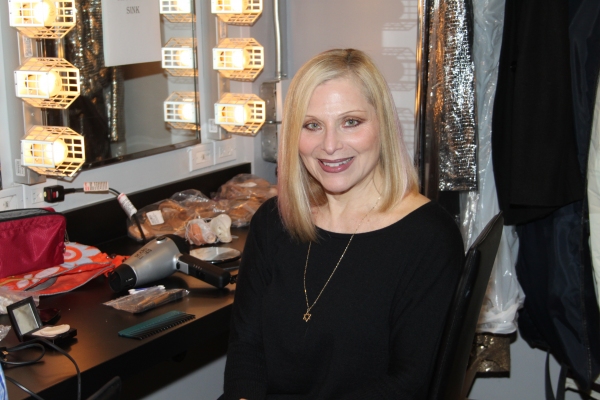 Roslyn Kind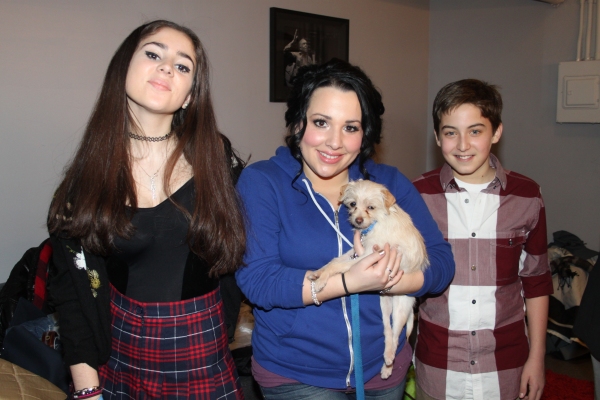 Samia Finnerty, Katie Sarno, 'Soot' and Jimmy Coogan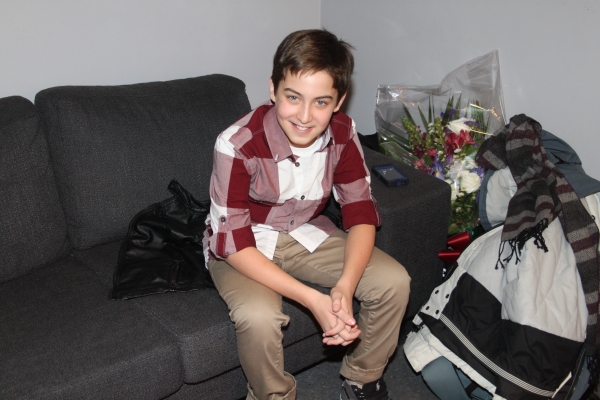 Jimmy Coogan

Richard Jay-Alexander, 'Diggs' and Jimmy Coogan