Photo Coverage: Backstage at BROADWAY SALUTES 2014
The Broadway League and The Coalition of Broadway Unions and Guilds (COBUG) featured special guest performers Andy Karl, Jarrod Spector, Lindsay Mendez and Adam Heller in the sixth annual Broadway Salutes event on Tuesday, September 23rd, 2014. Four-time Tony® Award winning playwright and actor Harvey Fierstein was the host. This public celebration honored the countless professionals who have made Broadway great. In this industry-wide celebration, theatre professionals received special recognition for having worked 25, 35, and 50+ years on Broadway. Directed by Marc Bruni (Beautiful: The Carol King Musical), Broadway Salutes took place at Anita's Way, the public space next to the Stephen Sondheim Theatre (West 42nd to West 43rd Streets- between Sixth Avenue and Broadway) located in the heart of the theatre district.
Broadway Salutes honors a wide-range of theatre professions - including stagehands, actors, producers, managers, theatre owners, press agents, ushers, agents, make-up artists, dressers, designers, directors, choreographers, musicians, casting agents, ticket sellers and more - who have dedicated their careers to the Broadway industry.
Broadway contributes nearly 12 billion dollars to NYC's economy, supports an estimated 87,000 full-time equivalent jobs and generates $500 Million in NYC taxes. "Not everyone who creates a Broadway show gets to take a bow. In fact the great majority of Broadway's magic makers can be found backstage, or in the box office, the orchestra pit, or in one of the hundreds of offices surrounding Times Square. These wonderful theater professionals have devoted their lives to the theater. Broadway Salutes is a chance to celebrate their achievements and dedication, " said
Harvey Fierstein
, Broadway Salutes host. Broadway Salutes brings the theatrical community together to honor individuals for their many years of service to our industry. Every year, we acknowledge the people who work behind the scenes and on stage, recognizing the incredible talent of our dedicated colleagues. It is their hard work that provides countless hours of entertainment to both tourists and New Yorkers, and acts as a significant source of revenue to the New York City economy. We are proud to honor those who make our Broadway community extraordinary." Co-chairs
Jessica R. Jenen
(League) and Lawrence Paone (COBUG), The Broadway Salutes committee is comprised of: Peter Attanasio, Jr. (Local 751),
Bruce Cohen
(Producer), Theresa Couture (Local 802 AFM), Tony DePaulo (IA),
Hal Goldberg
(Jujamcyn),
Jessica R. Jenen
(Producer),
Nick Kaledin
(ATPAM), Jason Laks (The Broadway League),
Aaron Lustbader
(General Manager), Caitlin McConnell (Local USA 829),
Carl Muler
t (Local USA 829),
Elizabeth Nelson
(SDC),
John O'Boyle
(Producer), Lawrence Paone (Local 751),
Laura Penn
(SDC),
Eva Price
(Producer),
Paige Price
(AEA), Danielle Saks (General Manager),
Mark Schweppe
(
Shubert Organization
),
Florie Seery
(General Manager), John Seid (Local 306),
Charlotte St. Martin
(The Broadway League),
David Turner
(General Manager),
Patricia White
(Local 764), and Barbara Wolkoff (SDC). Photos by
Walter McBride


The Sixth Annual Broadway Salutes

Atmosphere

Jarrod Spector, Andy Karl and Marc Bruni

Jarrod Spector, Andy Karl and Marc Bruni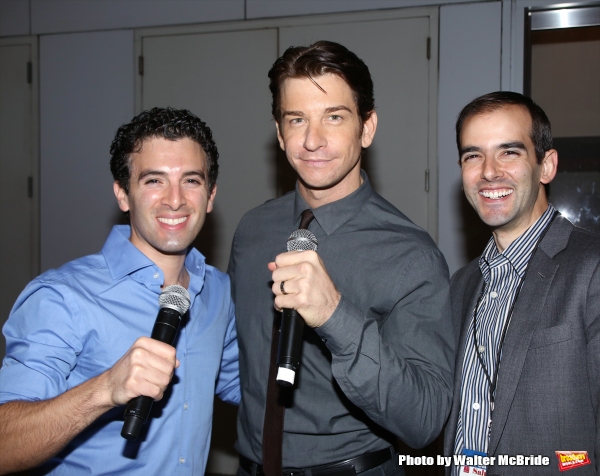 Jarrod Spector, Andy Karl and Marc Bruni

Jarrod Spector and Lindsay Mendez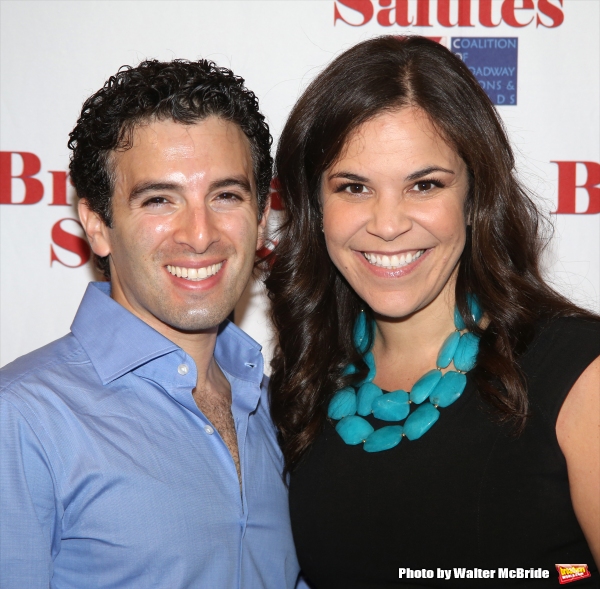 Jarrod Spector and Lindsay Mendez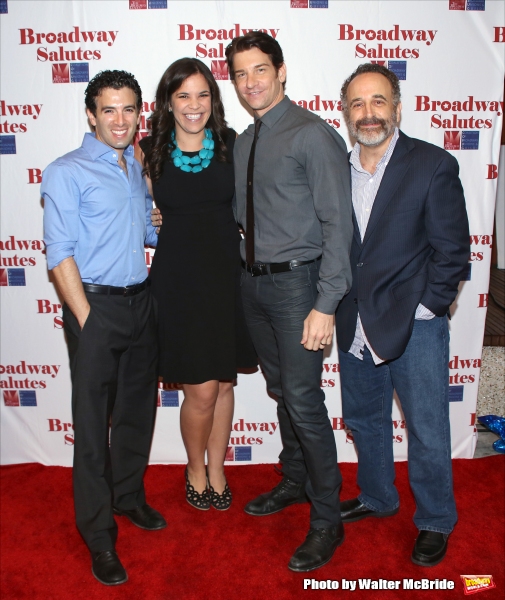 Jarrod Spector, Lindsey Mendez, Andy Karl and Adam Heller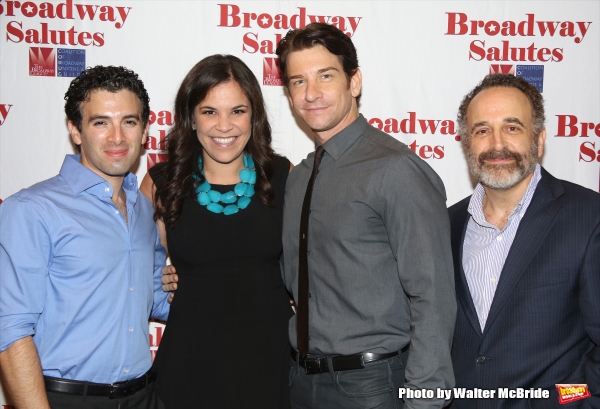 Jarrod Spector, Lindsey Mendez, Andy Karl and Adam Heller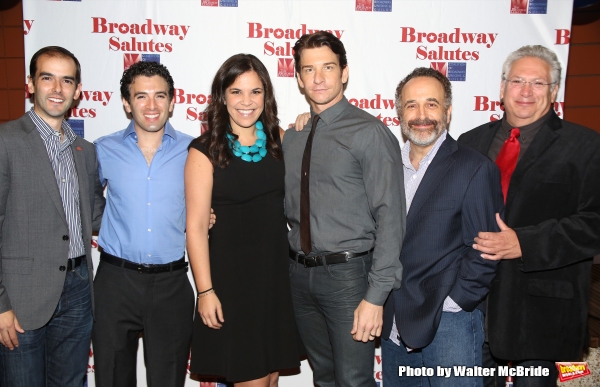 Marc Bruni, Jarrod Spector, Lindsey Mendez, Andy Karl, Adam Heller and Harvey Fierstein

Marc Bruni, Jarrod Spector, Lindsey Mendez, Andy Karl, Adam Heller and Harvey Fierstein

The Band

Judy Kaye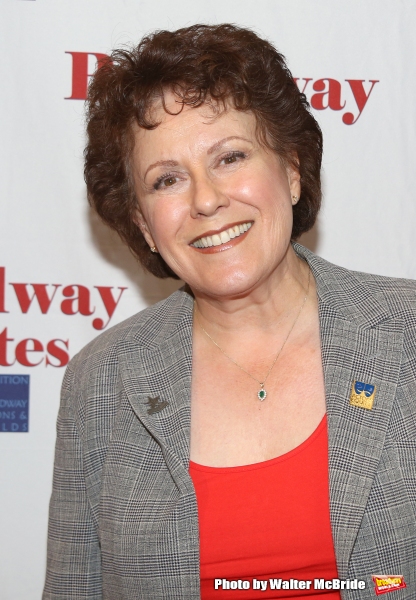 Judy Kaye

Judy Kaye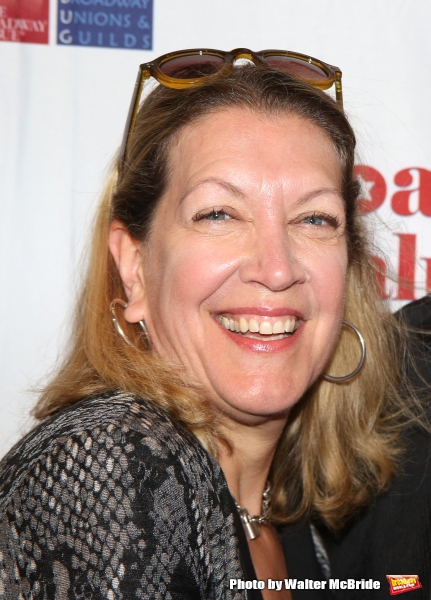 Adinah Alexander

Adinah Alexander and Harvey Fierstein

Adinah Alexander and Harvey Fierstein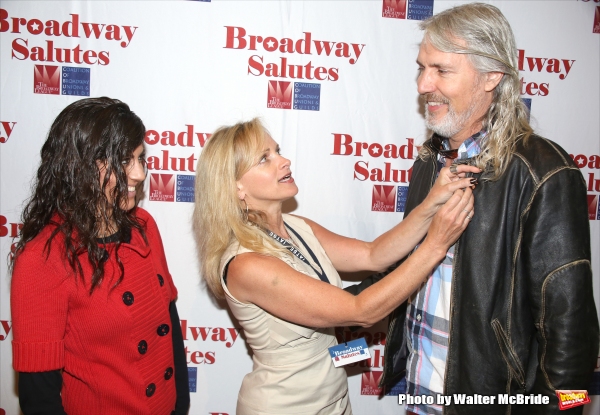 Jessica Rosenfeld, Paige Price & Corey Brunish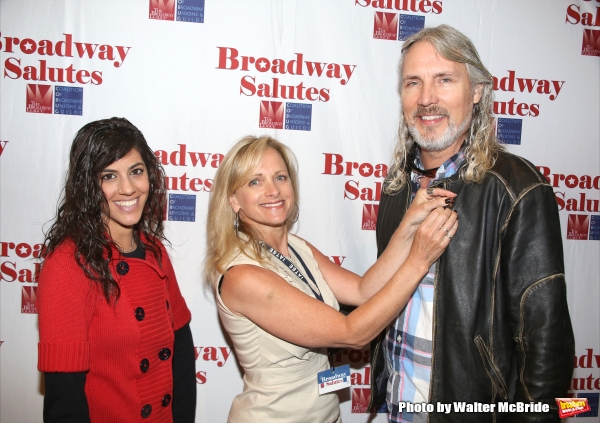 Jessica Rosenfeld, Paige Price & Corey Brunish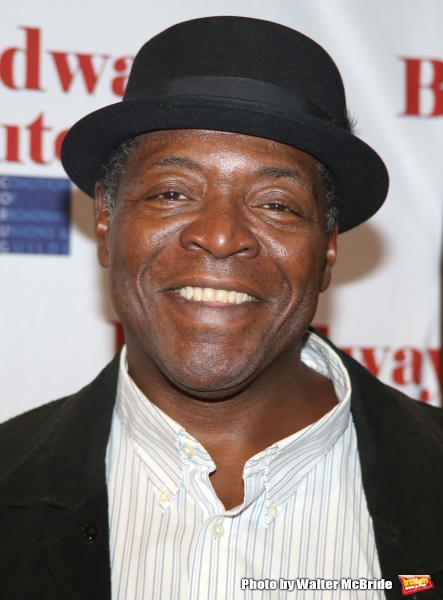 Chuck Cooper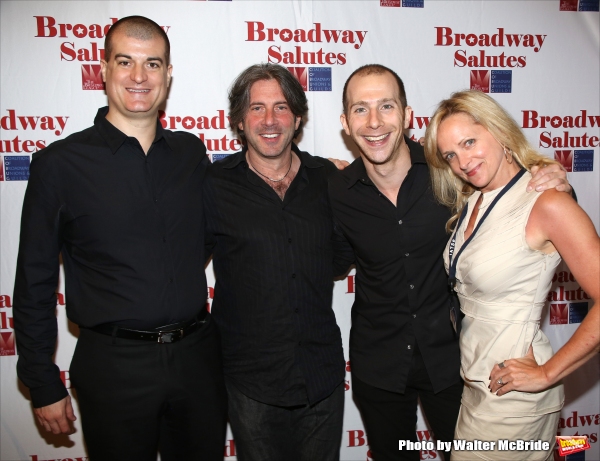 The Band with Paige Price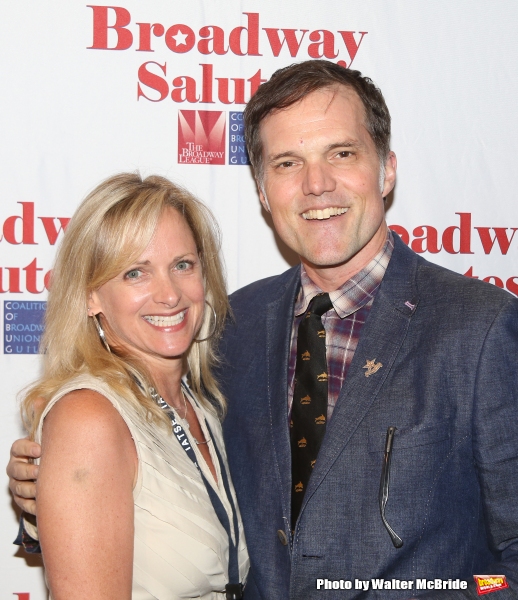 Paige Price and Jeb Brown

Mary Testa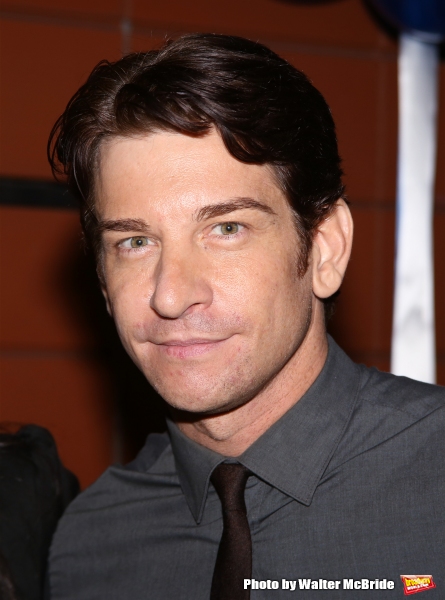 Andy Karl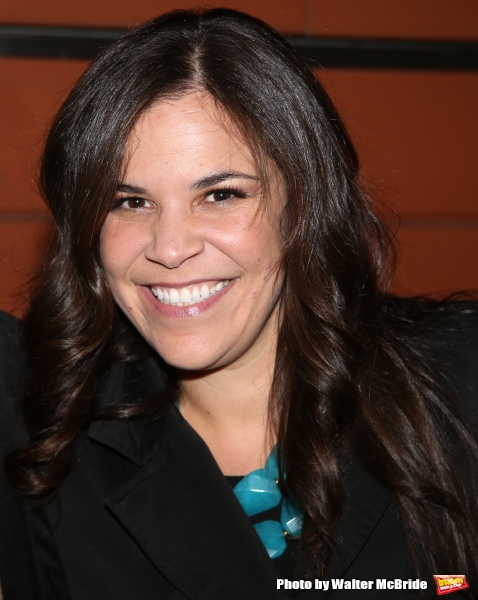 Lindsay Mendez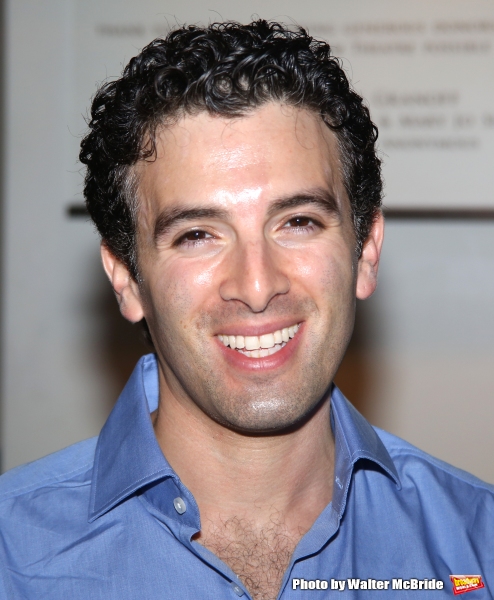 Jarrod Spector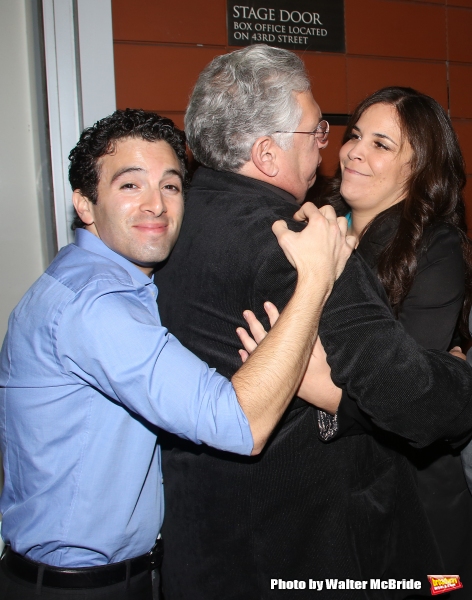 Jarrod Spector, Harvey Fierstein, and Lindsay Mendez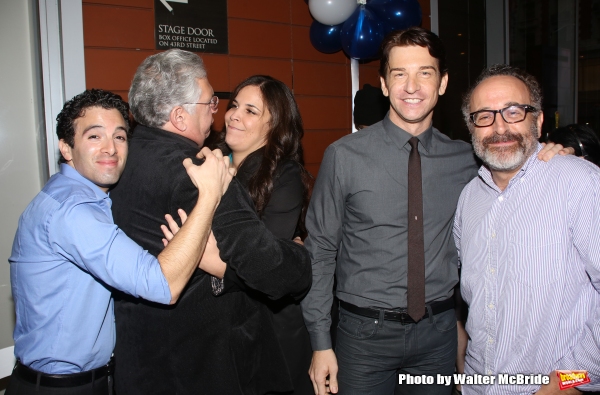 Jarrod Spector, Harvey Fierstein, Lindsay Mendez, Andy Karl and Adam Heller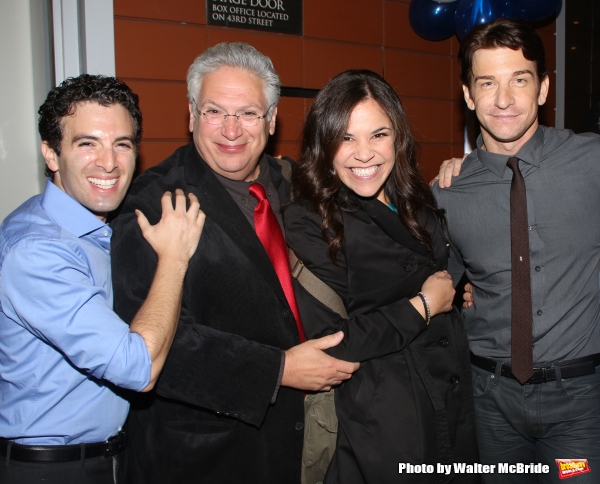 Jarrod Spector, Harvey Fierstein, Lindsay Mendez and Andy Karl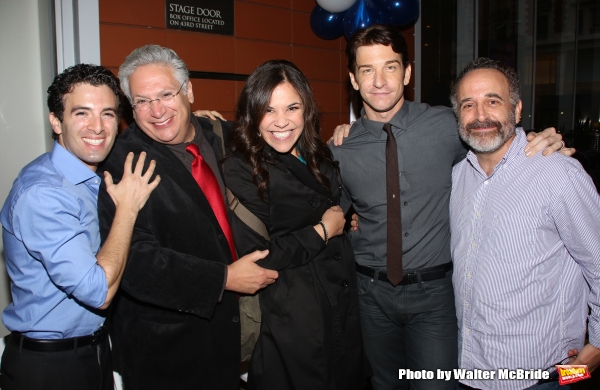 Jarrod Spector, Harvey Fierstein, Lindsay Mendez, Andy Karl and Adam Heller

Billboard for the Sixth Annual Broadway Salutes

Billboard for the Sixth Annual Broadway Salutes

Billboard for the Sixth Annual Broadway Salutes

Billboard for the Sixth Annual Broadway Salutes
Related Articles