Click Here for More Articles on BC/EFA
Photo Coverage: BC/EFA's 'The Producers' Cabaret
On Sunday, April 15th at 9:30 PM, Joseph John Productions and the cast of Mel Brooks' Tony Award-winning Broadway musical The Producers presented their cabaret benefit show: The Big Bang Blowout, to benefit Broadway Cares/Equity Fights AIDS. The event took place at Helen's Hideaway Room (169 8th Ave. between 18th and 19th Streets).
The Producers currently stars John Treacy Egan as Max, Hunter Foster as Leo, Angie Schworer as Ulla, Lee Roy Reams as Roger DeBris, Brad Musgrove as Carmen Ghia and Bill Nolte as Franz Liebkind.
The benefit cabaret show featured performers from
The Producers
ensemble as well as back- and front-of-house staff, hosted by Egan. The money raised that evening goes towards the BC/EFA annual Easter Bonnet competition. This was the last cabaret show produced by Joseph John Productions and
The Producers
, as the musical is set to close on April 22, 2007.Visit
www.producersonbroadway.com
for more on
The Producers.
Visit
www.broadwaycares.org
for more on BC/EFA.

Bill Nolte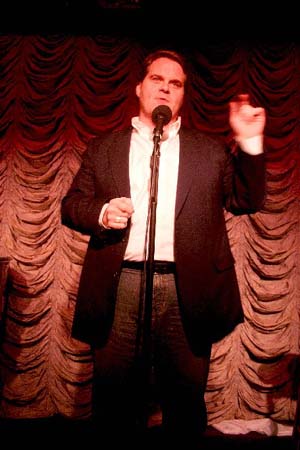 John Treacy Egan, who hosted the evening

Shauna Hoskins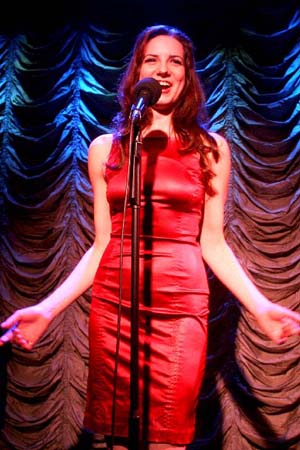 Shauna Hoskins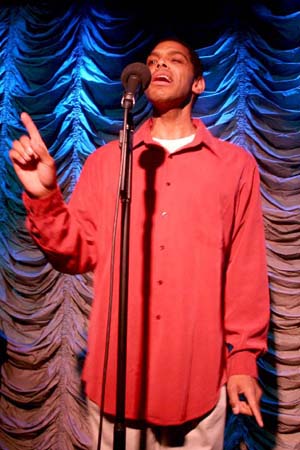 Robert Fowler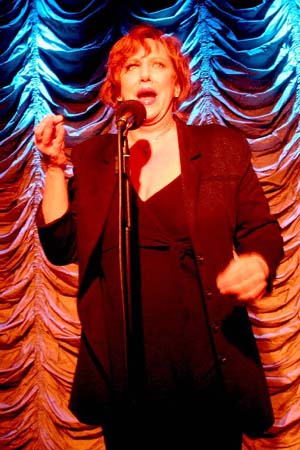 Kathy Fitzgerald

Will Taylor

Stacey Todd Holt

Shauna Hoskins, Will Taylor, Robert Fowler, Justin Greer, Stacey Todd Holt and Kathy Fitzgerald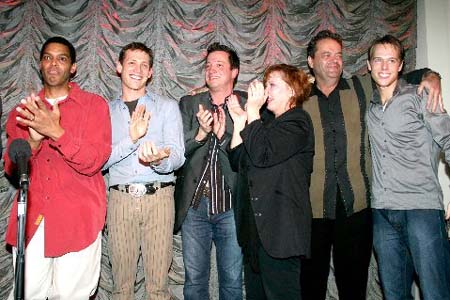 Robert Fowler, Justin Greer, Stacey Todd Holt, Kathy Fitzgerald, Bill Nolte and Will Taylor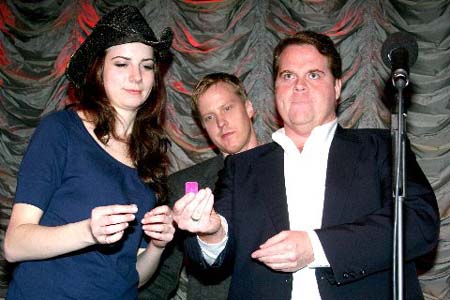 Shauna Hoskins, Eric Gunhus and John Treacy Egan

John Treacy Egan and Robert Fowler auction an autographed cast hoodie

John Treacy Egan and Justin Greer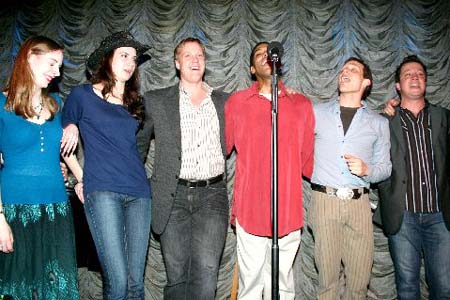 Heather Jewels, Shauna Hoskins, Eric Gunhus, Robert Fowler, Justin Greer and Stacey Todd Holt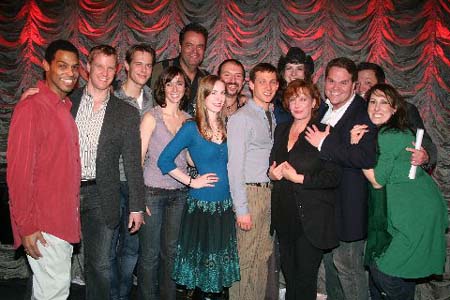 Robert Fowler, Eric Gunhus, Will Taylor, Erin Lawrence, Bill Nolte, Heather Jewels, Joseph John, Justin Greer, Shauna Hoskins, Kathy Fitzgerald, John Treacy Egan, Stacey Todd Holt and Liz McKendry

Robert Fowler, pianist David Shenton, Joseph John and John Treacy Egan

John Treacy Egan and Janet Fanale
Related Articles
Mark Rupp, aside from working in the film and modeling industries has been a working photographer for 20+ years. His work has been published in (read more...)