Photo Flash: Annaleigh Ashford Plays Birdland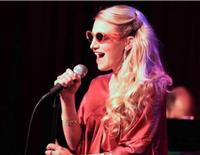 Fresh from her Broadway run of Hair, Annaleigh Ashford returned to the Broadway at Birdland concert series with the musical magic of James Sampliner, on Monday, July 12. Annaleigh dazzled the packed house with popular classics by everyone from Doris Day to Janis Joplin. With an emphasis on the sounds of the 60's and 70's, Ashford and Sampliner performed "It's Magic," "Mona Lisa's and Mad Hatters," "Beautiful," "When I'm 64," and many more. BroadwayWorld brings you coverage of her performance, and backstage prep, below.
Annaleigh Ashford
is best known for her work on Broadway: Legally Blonde; The Musical - original cast (Margot), Wicked (Glinda), and Hair (Jeannie); Chicago: Wicked (Glinda); Workshops/Readings: Bring It On (Campbell), Banana Shpeel: Cirque du Soleil, Catch Me If You Can (Brenda), Pal Joey, Black Suits (Megan), MCC. National tour: Wicked (Glinda u/s). New York: Feeling Electric (Natalie), New York Musical Theatre Festival '05. Feature Films: "Sex & the City," "Rachel Getting Married." Television: "Law & Order," "Legally Blonde; The Musical" on MTV. Annaleigh is a graduate of Marymount Manhattan College.
James Sampliner
s' Broadway credits include The Wedding Singer, Brooklyn: The Musical, Never Gonna Dance. Off-B'way: The Mistress Cycle (NYMF), Ghetto Superstar (music supervisor/orchestrator), Radiant Baby (NYSF). Williamstown: Cabaret & Main, The Threepenny Opera, Where's Charley?, Tonight at 8:30, Quark Victory, The Mistress Cycle, and the late-night cabaret series. Regional credits include Mixed Company (NYS&F), Most Wanted (Sundance) Ghetto Superstar (City Theater, Pittsburgh). Recordings include The Wedding Singer, Brooklyn: The Musical: Live!,
Billy Porter
: At the Corner of Broadway and Soul. As an arranger and co-writer, he has co-written a new African-American revue of
Stephen Sondheim
's music entitled Being Alive with Mr. Porter that has had two productions in Westport and Philadelphia. The two then worked on an all African-American revue of
Richard Rodgers
' material entitled The Soul Of Rodgers for the Reprise Theater Company in Los Angeles. Today, Mr. Sampliner is now the music supervisor of the national tour of Legally Blonde and works regularly with Mr. Porter,
Shoshana Bean
and other theater performers. Mr. Sampliner will be next seen in Atlanta's Alliance Theater conducting and playing for the new production of Twist directed and choreographed by the legendary
Debbie Allen
.
Photo Credit: Stephen Sorokoff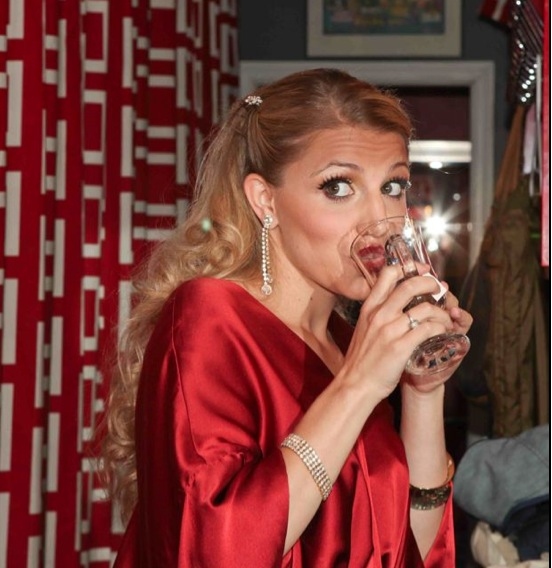 Annaleigh Ashford

Annaleigh Ashford

Annaleigh Ashford

Annaleigh Ashford with Musical Director James Sampliner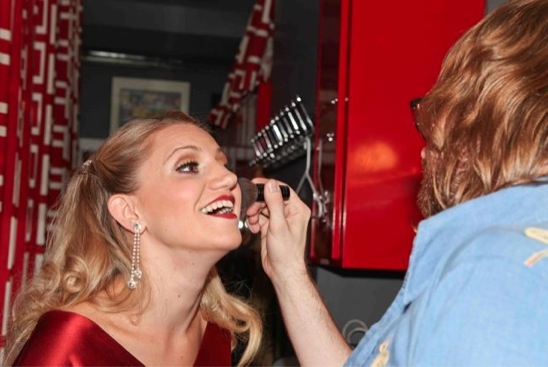 Annaleigh Ashford with Makeup Artist Craig Jessup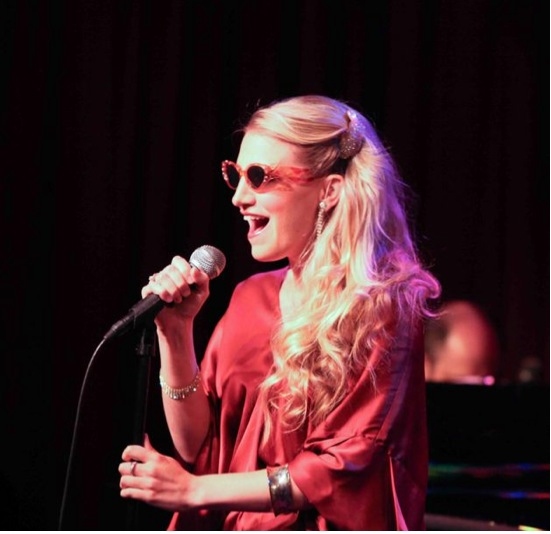 Annaleigh Ashford

Annaleigh Ashford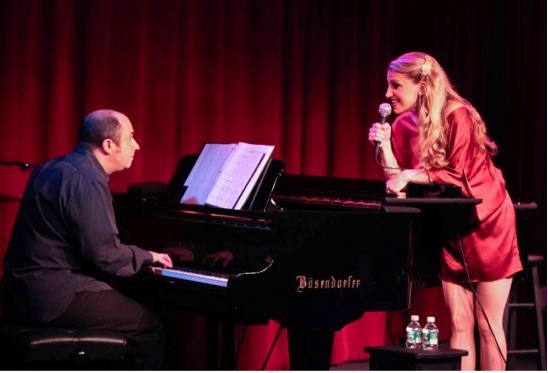 Annaleigh Ashford Annaleigh Ashford with Musical Director James Sampliner

Annaleigh Ashford