Photo Coverage: Angela Lansbury & Cast Take Bows in Acting Company's THE CHALK GARDEN
Just last night, the Acting Company held a one-night-only benefit reading of British drama The Chalk Garden by Enid Bagnold, starring Angela Lansbury. Completing the cast were Tedra Millan (Present Laughter, The Wolves) as Laurel, Patricia Conolly (The Front Page), Michele Tauber (Mint Theatre's The Charity That Began at Home), Holly Villaire (Scapino), Francesca Faridany (The Curious Incident of the Dog in the Night-Time) as Miss Madrigal, Simon Jones (Blithe Spirit, The Hitchhiker's Guide to the Galaxy) as the Judge, David Lansbury (War Horse) as Maitland and Charlotte Parry (The Importance of Being Earnest) as Olivia.
After many younger years as a London society hostess, Mrs. Saint Maugham (Lansbury) fills her days tending her garden at her country estate. When she seeks a governess for her granddaughter, Laurel (whose habit of setting small fires is getting a bit out of hand) the child connects instantly with Miss Madrigal, an enigmatic woman who has come without any references. Who, exactly, is this Madrigal? With a talent for gardening and avoiding questions, she fascinates the equally inscrutable Laurel, who can never resist a mystery...especially if it might involve murder.
The play is written by Enid Bagnold and will be directed by Frank Dunlop. Designing lights is Greg MacPherson, Tim Boyce is designing sound, and Rocco DiSanti is designing projections.
Founded in 1972 by John Houseman and Margot Harley from the first graduating class of Juilliard's Drama Division, The Acting Company brings live classical theater to Americans who might otherwise never get a chance to enjoy and learn from it. Its education programs reach students who have limited access to arts, education and live theater. The Acting Company has reached more 4 million people in 48 states and 10 countries, and developed the talents of more than 400 actors, including the young Kevin Kline, Patti LuPone, Rainn Wilson, Harriet Harris, Frances Conroy, Jesse L. Martin, Jeffrey Wright, David Ogden Stiers, David Schramm, Keith David and Hamish Linklater, all of whom began their careers on tour with The Acting Company.
Photo Credit: Jessica Fallon Gordon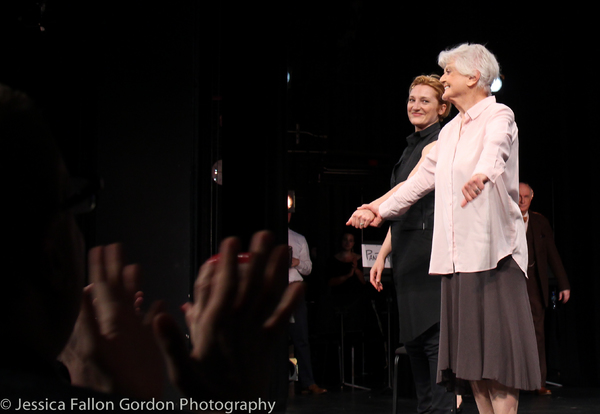 Francesca Faridany and Angela Lansbury

Angela Lansbury and the cast of The Chalk Garden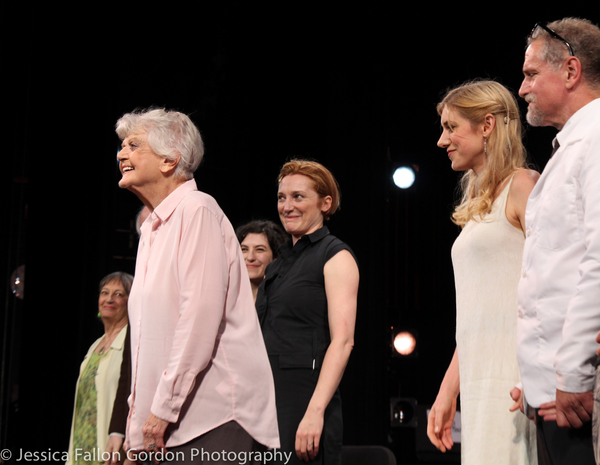 Angela Lansbury and the cast of The Chalk Garden

Angela Lansbury and the cast of The Chalk Garden

Angela Lansbury and the cast of The Chalk Garden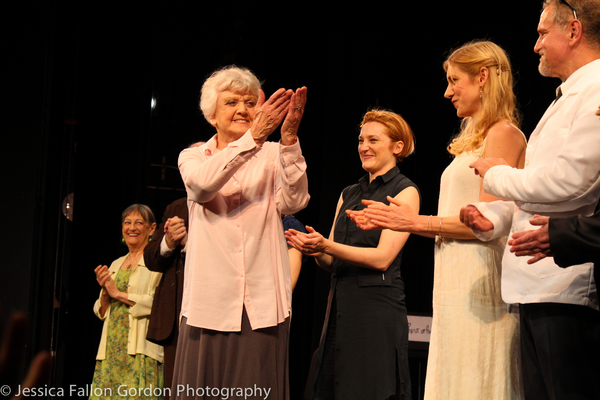 Angela Lansbury and the cast of The Chalk Garden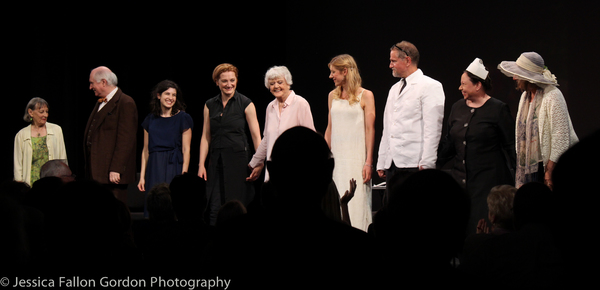 Angela Lansbury and the cast of The Chalk Garden
Related Articles