Click Here for More Articles on BC/EFA
Photo Coverage: ABC Daytime Salutes BC/EFA
The fourth annual "ABC Daytime Salutes Broadway Cares/Equity Fights AIDS" benefit was held Sunday, March 2 (7:30PM, ET) at Town Hall in New York City. The reception was held at the Marriott Marquis Hotel. The event raised $300,000!
Hosted by Cameron Mathison and show headliner Susan Lucci, the event featured ABC daytime stars: Amanda Baker, Rebecca Budig, Melissa Claire Egan, Bobbie Eakes, Colin Egglesfield, Billy Miller, Sterling Sulieman, Chrishell Stause, and Walt Willey from "All My Children." Kristen Alderson, Justis Bolding, BethAnn Bonner, Kathy Brier, Kamar De Los Reyes, Kassie DePaiva, Farah Fath, Catherine Hickland, Brian Kerwin, John-Paul Lavoisier, Hillary B. Smith, Robin Strasser, Tika Sumpter, Jason Tam and Bree Williamson from "One Life to Live" and Bradford Anderson, Sonya Eddy and Kimberly McCullough from "General Hospital." Participating Broadway stars included Sean Palmer and Sierra Boggess from Disney's The Little Mermaid.

In addition to musical performances, a variety of packages were auctioned online.  This year's featured item awarded fans with the highest bid the unique opportunity to be flown to New York City and learn a dance routine with Cameron Mathison that together they will perform that night on stage.  Additionally, fans acted on-stage opposite their favorite ABC stars and had the chance to appear as an extra on one of the three ABC daytime drama's.
For more information visit www.broadwaycares.org. "ABC Daytime Salutes Broadway Cares/Equity Fights AIDS" is sponsored in part by ABC Daytime, SoapNet and Disney.
Photos by Linda Lenzi


Susan Lucci (AMC)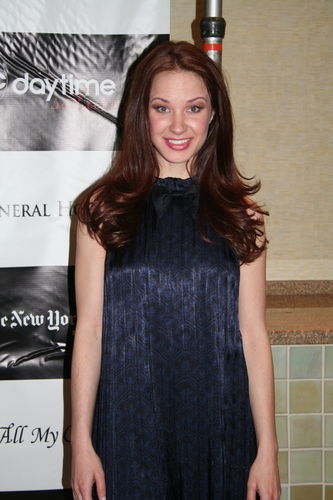 Sierra Boggess (Disney's The Little Mermaid)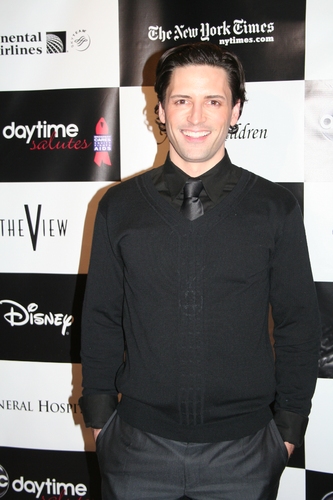 Sean Palmer (Disney's The Little Mermaid)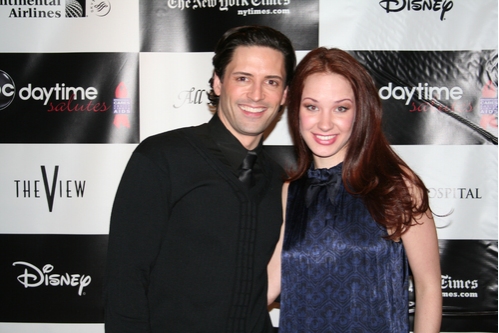 Sean Palmer and Sierra Boggess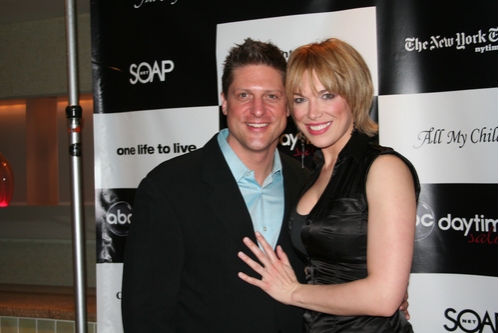 Christopher Sieber (Spamalot, Shrek) and Hannah Waddingham (Spamalot)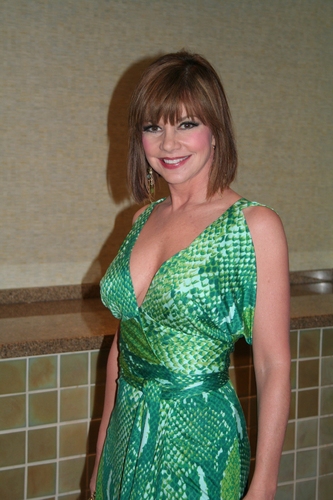 Bobbie Eakes (AMC)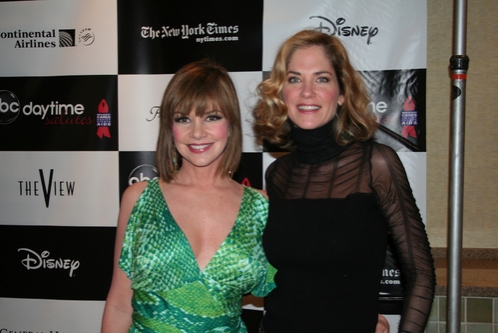 Bobbie Eakes and Kassie DePaiva (OLTL)

Amanda Baker (AMC) and Kassie DePaiva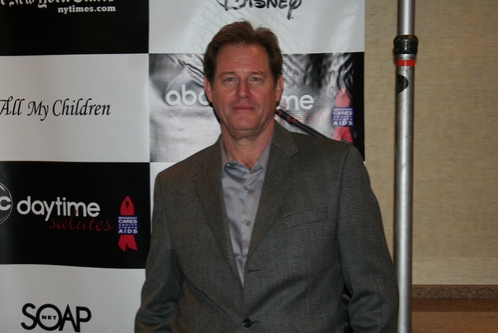 Brian Kewin (OLTL, August: Osage County)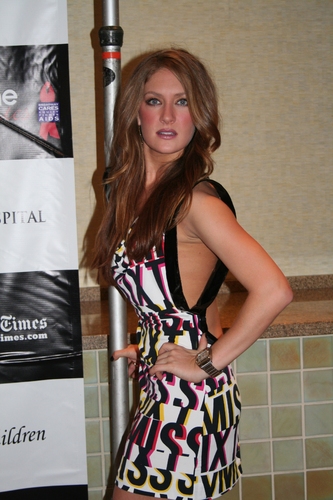 Bethann Bonner (OLTL)

Bree Williamson (OLTL)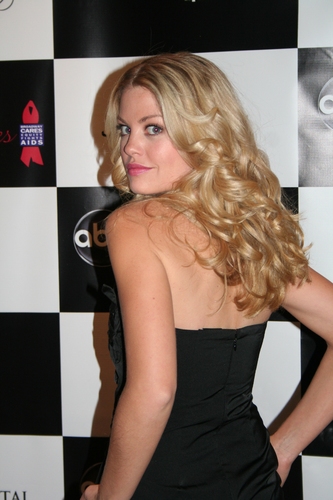 Bree Williamson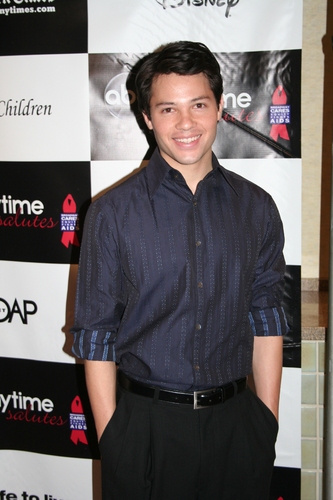 Jason Tam (OLTL, A Chorus Line)

Kimberly McCullough (GH) and Jason Tam

Brittany Underwood (OLTL)

Jason Tam and Brittany Underwood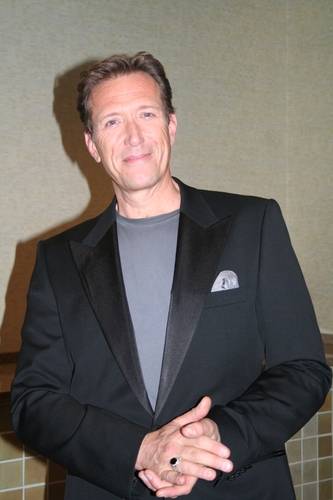 Walt Willey (AMC)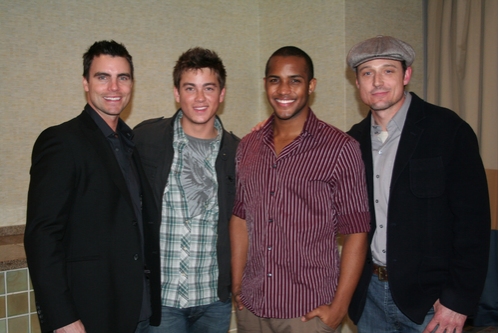 Colin Egglesfield (AMC), Brandon Buddy (OLTL), Sterling Sulieman (AMC) and David Chisum (OLTL)

Tika Sumpter (OLTL) and Colin Egglesfield

Justis Bolding (OLTL, Woman in White) and John Brotherton (OLTL)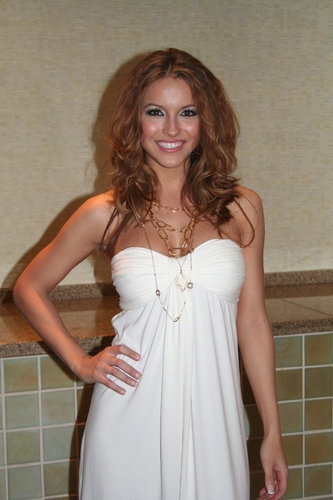 Chrishell Stause (AMC)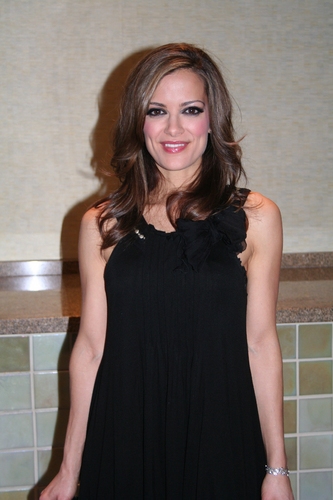 Rebecca Budig (AMC)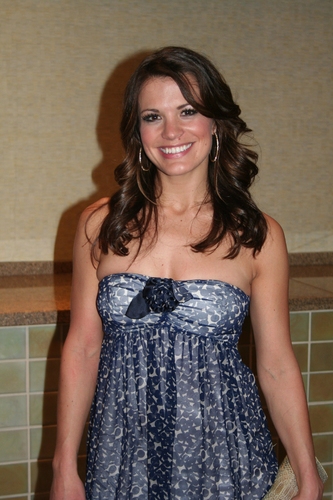 Melissa Claire Egan (AMC)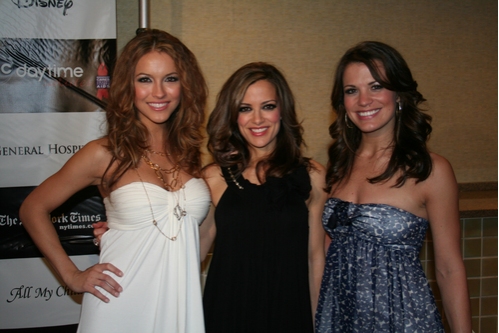 Chrishell Stause, Rebecca Budig and Melissa Claire Egan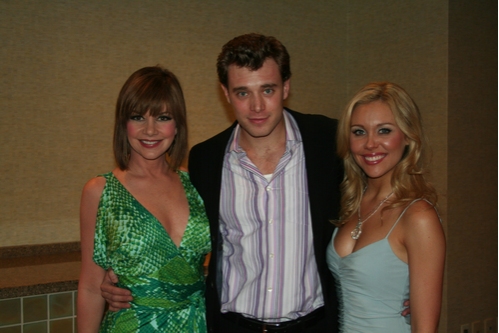 Bobbie Eakes, Billy Miller (AMC) and Amanda Baker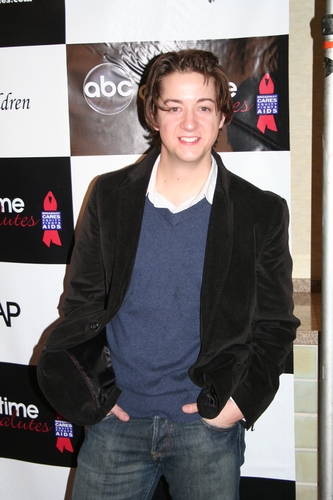 Bradford Anderson (GH)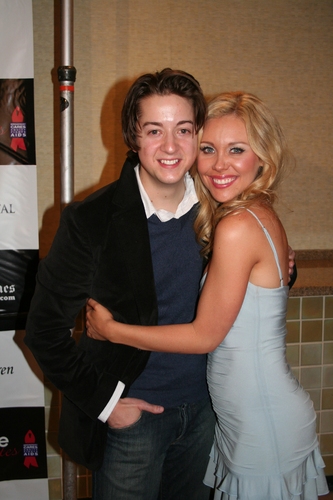 Bradford Anderson and Amanda Baker

Sonya Eddy (GH)