Latest News on Kamar De Los
Kamar De Los News
Scoop: Coming Up on a New Episode of THE ROOKIE on ABC - Sunday, January 24, 2021
by TV Scoop - Jan 4, 2021
Find out what's happening on Coming Up on a New Episode of THE ROOKIE and if it's a new episode, airing on ABC on Sunday, January 24, 2021!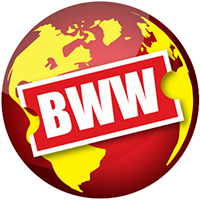 Award-Winning Composer Jack Wall Comes to Soraya Great Hall
by A.A. Cristi - Mar 13, 2018
Jack Wall's award - winning music from the blockbuster video games Mass Effect , Mass Effect 2 , Call of Duty : Black Ops II and Call of Duty : Bla ck Ops I I I will be performed by the CSUN Media Composition and Studio Ensemble full orchestra at Soraya Great Hall , Valley P erforming Arts Center on May 9 , 2018 . This unique and diverse concert program will feature Wall's incredibly popular big band jazz songs and swing numbers from Black Ops III as well as performances of his rich , cinematic orchestral scores for the Mass Effe ct and Call of Duty series , including several world premieres and other surprises !
Kamar De Los Videos