Photo Coverage: 'A Catered Affair' Website and Cupcake Launch at Sky360°
The unique new website for the new Broadway musical A Catered Affair celebrated a launch event on Wednesday, February 6 at 1PM at Sky360° by Delta, Delta Air Lines' experiential pop-up lounge in Manhattan (101 West 57th Street at 6th Avenue).  Fans had the opportunity to meet author and star Harvey Fierstein and enjoy Cupcake Café's brand new, signature "A Catered Affair Wedding Cupcake."  A pair of tickets for this eagerly anticipated Broadway musical were raffled-off to 5 lucky attendees, before they are on sale to the general public.
A Catered Affair, the show about a 1953 Bronx wedding, is inviting everyone to share their own personal wedding stories, pictures and videos with one another via the show's brand new website.  The A Catered Affair Online Wedding Album at www.ACateredAffairOnBroadway.com will be a living, interactive album of stories and snapshots from people everywhere as well as personal wedding memories from the show's stars and a cross section of celebrated New Yorkers.  Computer terminals will be available to event attendees in the lounge to share wedding stories on the spot.
A Catered Affair is Broadway's newest musical: with a book by four-time Tony Award winner Harvey Fierstein, score by acclaimed composer John Bucchino and direction by Tony Award-winner John Doyle, the musical stars Tony Award-winner Faith Prince (as the mother-of-the-bride), Tony Award nominee Tom Wopat (father-of-the-bride), Harvey Fierstein (uncle-of-the-bride), Leslie Kritzer (the bride) and Matt Cavenaugh (the groom).
Visitors to the site will be greeted by a message from Harvey Fierstein who will direct them to an area where they can add their personal wedding stories and be entered to win a trip for two to New York on Delta Airlines to attend the opening night performance and gala celebration with the cast, with accommodations at the Flatotel in Manhattan.
A Catered Affair will begin preview performances on Tuesday, March 25, at the Walter Kerr Theatre (219 West 48th Street). "A Catered Affair asks the question that inevitably faces every mother and daughter: Whose wedding is it anyway?  The musical tells the story of a Bronx mother's efforts to give her only daughter the elaborate wedding she never had – and the bride never asked for.  In this funny, poignant and oh, so human show of love and disaffection, Harvey Fierstein's book and John Bucchino's score explore both our need for love and the true meaning of family," explain press notes. www.ACateredAffairOnBroadway.com
Photos by Walter McBride / Retna Ltd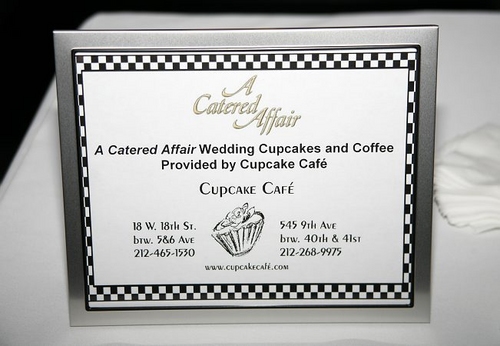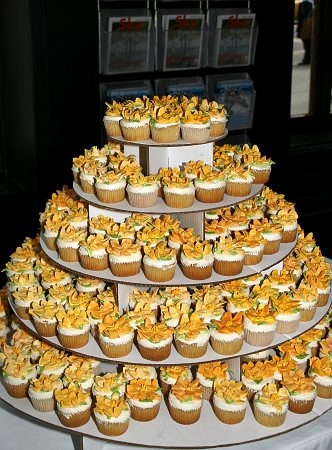 A Catered Affair signature cupcakes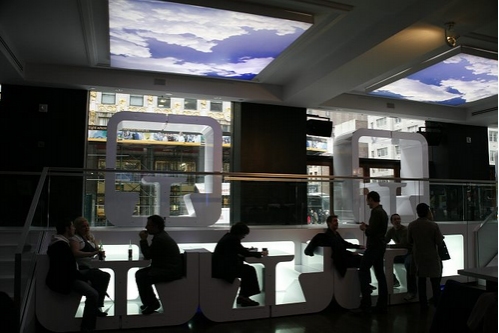 Sky360° by Delta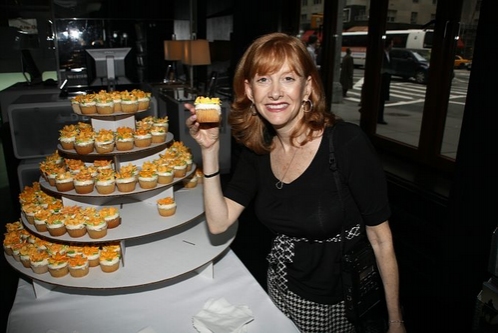 Jane Waldman and the new A Catered Affair cupcake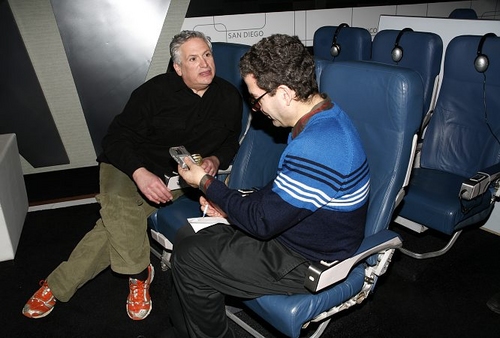 Harvey Fierstein and Michael Musto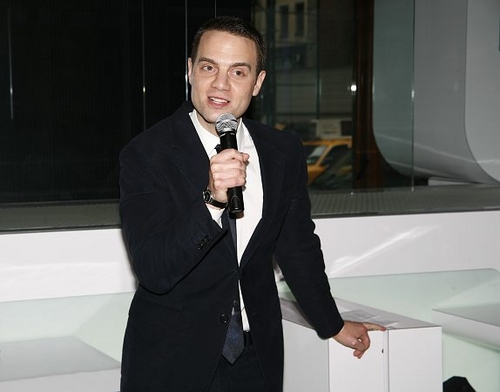 Jordan Roth (Jujamcyn Theaters - Vice President)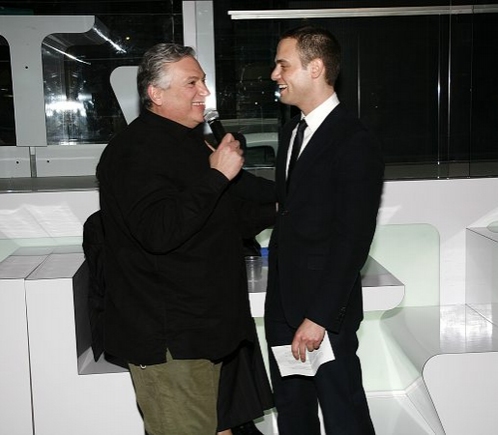 Harvey Fierstein and Jordan Roth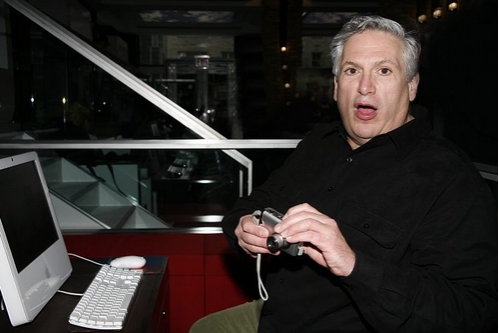 Harvey Fierstein ready to log-onto the new A Catered Affair online wedding album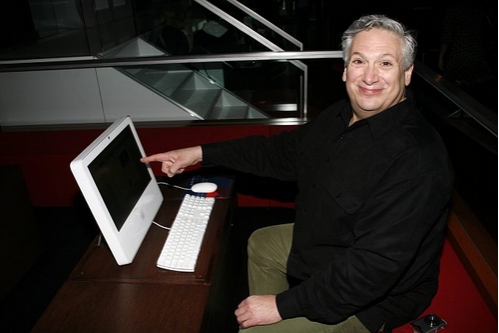 Harvey Fierstein loves the new A Catered Affair online wedding album!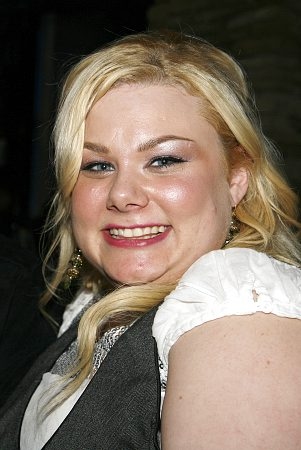 Carly Gibson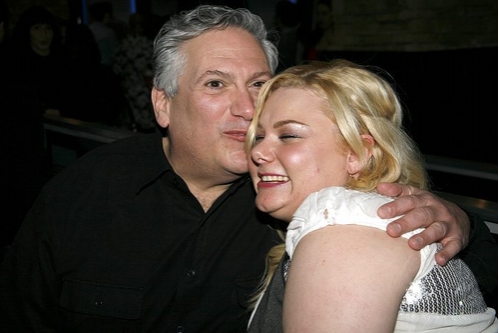 Harvey Fierstein and Carly Gibson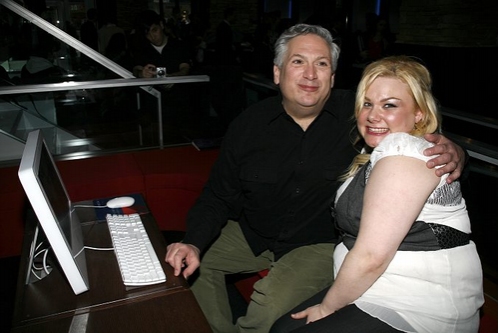 Harvey Fierstein and Carly Gibson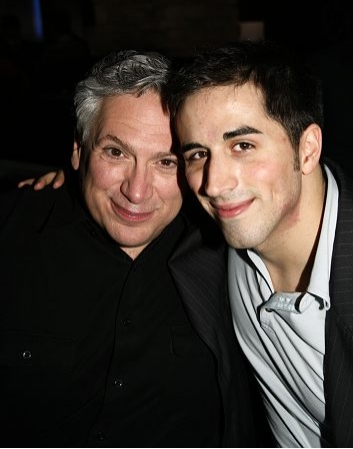 Harvey Fierstein and Matthew Scott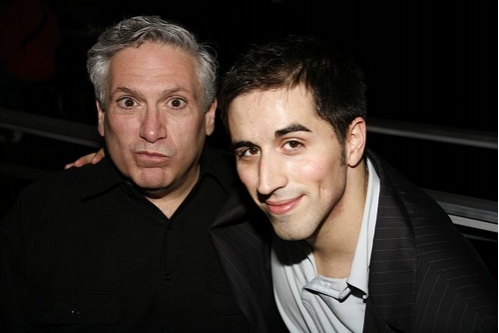 Harvey Fierstein and Matthew Scott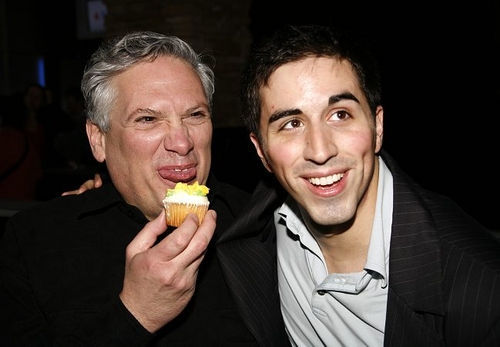 Harvey Fierstein and Matthew Scott with the new A Catered Affair cupcake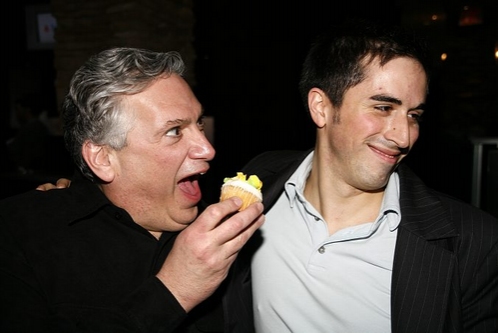 Harvey Fierstein and Matthew Scott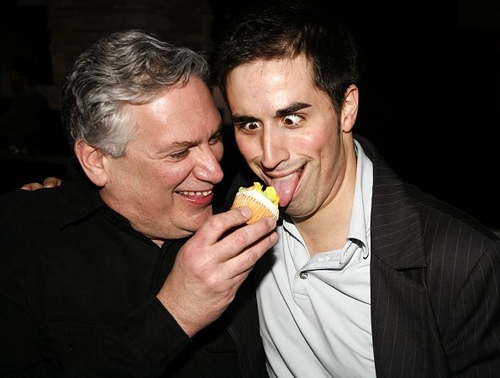 Harvey Fierstein and Matthew Scott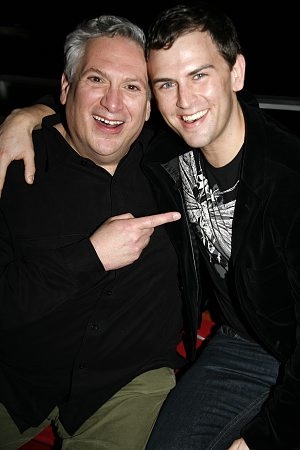 Harvey Fierstein and Daniel Reichard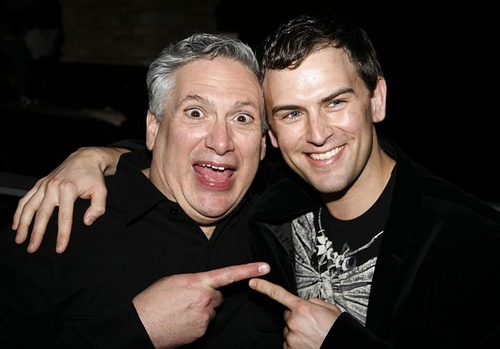 Harvey Fierstein and Daniel Reichard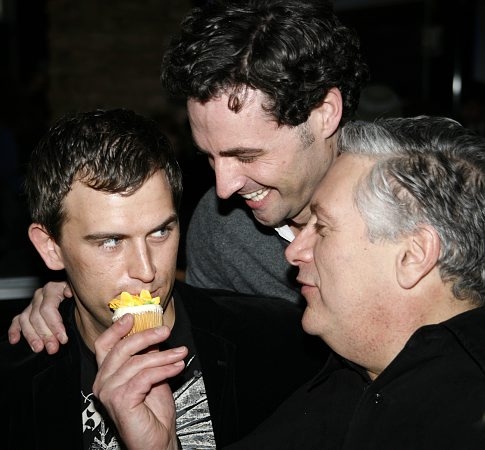 Daniel Reichard, Max von Essen and Harvey Fierstein sample the new cupcake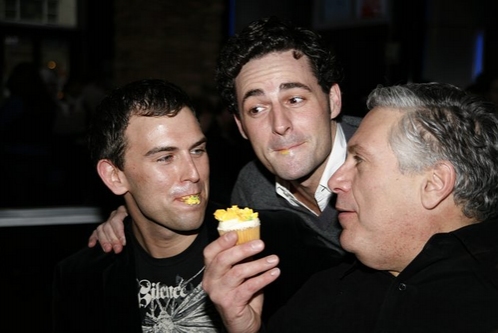 Daniel Reichard, Max von Essen and Harvey Fierstein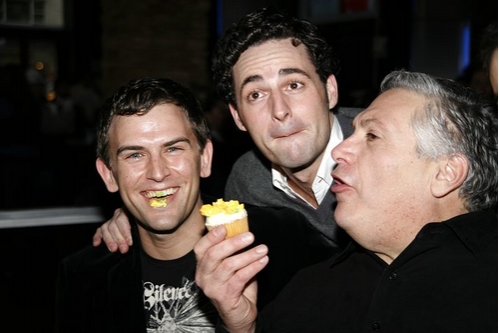 Daniel Reichard, Max von Essen and Harvey Fierstein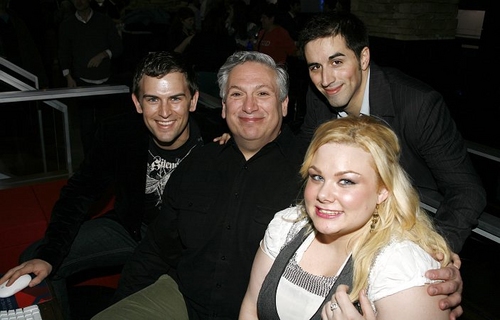 Daniel Reichard, Harvey Fierstein, Matthew Scott and Carly Gibson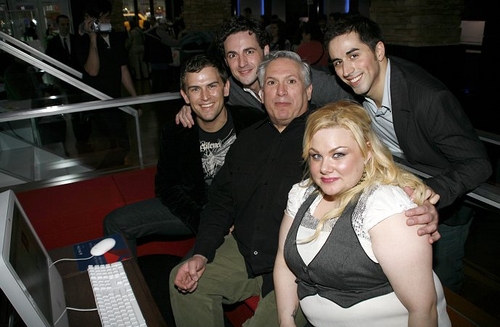 Daniel Reichard, Max von Essen, Harvey Fierstein, Carly Gibson and Matthew Scott