Photo Coverage: '8' Celebrates Broadway Premiere - The After Party
Last night the American Foundation for Equal Rights (AFER) and Broadway Impact launched the all-star Broadway premiere of "8". The play, which chronicles the historic trial in the federal legal challenge to California's Proposition 8, was written by AFER Founding Board Member and Academy Award-winning writer Dustin Lance Black and directed by Tony Award-winning actor and director Joe Mantello. BroadwayWorld was on hand for the opening night after party and brings you photo coverage below.
The production is an unprecedented account of the Federal District Court trial in Perry v. Schwarzenegger, the case filed by AFER to overturn Prop. 8, which eliminated the right of gay and lesbian couples to marry in California. Prop. 8 was ruled unconstitutional in August 2010.
The premiere featured an all-star cast including Academy, Tony and four-time Emmy Award nominee Bob Balaban; Emmy and Tony Award winner and two-time Golden Globe Award nomineeEllen Barkin; acclaimed "White Collar" television star Matt Bomer; Emmy Award-winning journalist Campbell Brown; Golden Globe Award winner and four-time Emmy Award nominee Anthony Edwards; Academy and Golden Globe Award winner and Tony nominee Morgan Freeman; Tony Award nominee Jayne Houdyshell; award-winning Broadway, television and film star Cheyenne Jackson; celebrated playwright and gay rights activist Larry Kramer; Academy, Emmy and two-time Golden Globe Award winner Christine Lahti; two-time Academy Award-nominated, multiple Emmy and Golden Globe Award-winning, two-time Tony Award-winning actor John Lithgow; Tony Award nominee and Broadway Impact Co-Founder Rory O'Malley; two-time Emmy Award-winning, Academy and multiple Golden Globe-nominated director and actor Rob Reiner; Broadway star Kate Shindle; Emmy Award winner Yeardley Smith; two-time Tony Award winner Stephen Spinella; and Emmy Award winner and three-time Golden Globe Award nominee Bradley Whitford. The cast of "8" also featured Tony Award nominee K. Todd Freeman, Jay Armstrong Johnson, Ken Leung andBen Rosenfield.
The "8" premiere attracted a sell-out crowd with more than 80 people lined up outside the theatre yesterday morning to snap up the remaining tickets. Opinion and political leaders, philanthropists, business leaders and actors turned out to support "8," including Lieutenant Dan Choi, Chace Crawford, Anna Deavere Smith (Pulitzer Prize winner), Fran Drescher, Adrian Fenty (former Mayor of Washington DC), Celia Keenan-Bolger, Laurene Powell Jobs, Joel Klein (Executive Vice President of News Corporation), Judith Light,Dan Loeb (CEO, Third Point Capital), Sir Deryck Maughan (Partner, Kohlberg, Kravis & Roberts), Stuart Milk, Stephen Pasquale, Christine Quinn (NY City Council Speaker), Rt. Rev. Bishop V. Gene Robinson, Barbara Walters, and BrIan Williams.
Black, who penned the Academy Award-winning feature film Milk, based "8" on the actual words of the trial transcripts, first-hand observations of the courtroom drama and interviews with the plaintiffs and their families.
In a real-life twist, today U.S. District Court Chief Judge James Ware ruled that the video recordings of the Prop. 8 trial should be released to the public. Plaintiffs had asked the District Court to unseal the video recordings of the Prop. 8 trial, citing the strong presumption of public access to judicial records and the lack of any factual evidence by the Proponents to keep the video secret. In his decision, Judge Ware stated, "Transparency is pivotal to the public perception of the judiciary's legitimacy and independence."
Following the New York debut on September 19th, AFER and Broadway Impact will license "8" to schools and community organizations nationwide in order to spur action, dialogue and understanding. AFER and Broadway Impact will coordinate these staged readings across the country, so that "8" will live on beyond its September premiere.
The story for "8" is framed by the trial's historic closing arguments in June 2010, but features the best arguments and witness testimony presented by both legal teams. Scenes include reenactments of many of the well-documented, jaw-dropping moments of trial, such as the admission by the Prop. 8 supporters' star witness David Blankenhorn that "we would be more American on the day we permitted same-sex marriage than we were on the day before."
Proceeds from last night's reading will go directly to the fight for full federal marriage equality and to support educational efforts toward securing the freedom to marry nationwide.
For more information visit: www.afer.org/broadway8 and for information on how your local theater can produce "8," visit www.BROADWAYIMPACT.com
Photo Credit: Peter James Zielinski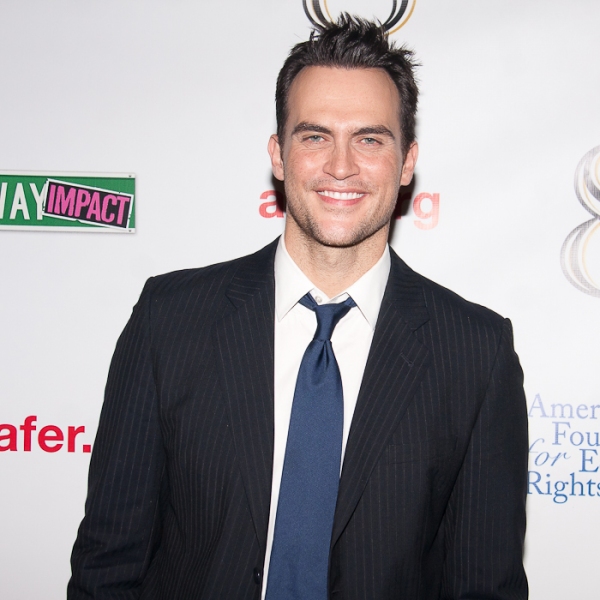 Cheyenne Jackson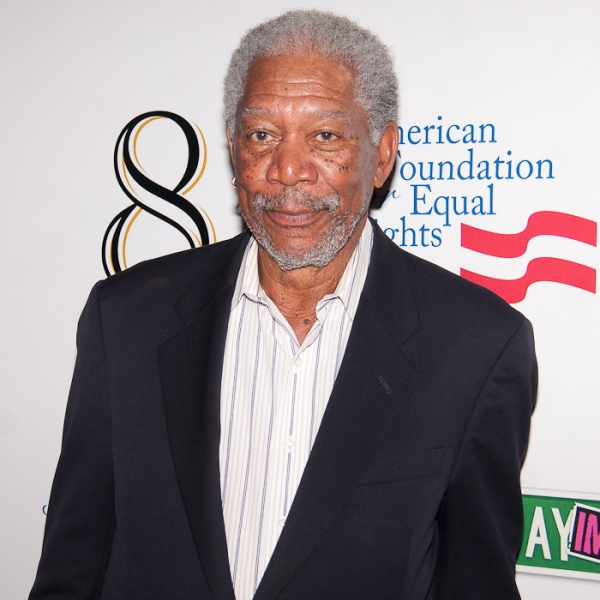 Morgan Freeman

Anthony Edwards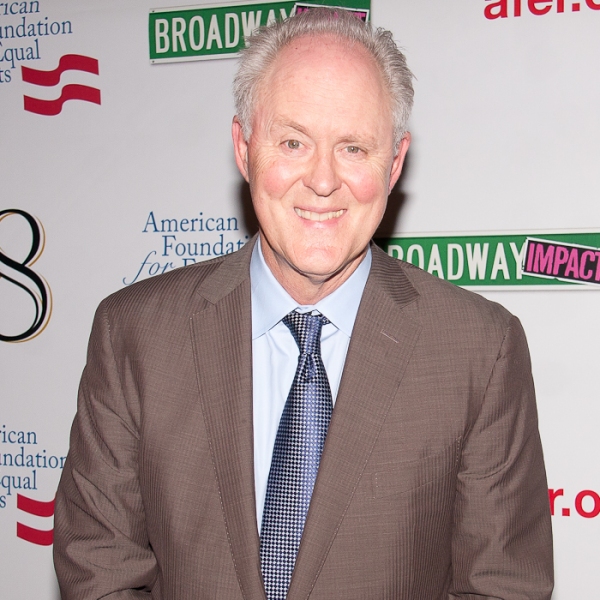 John Lithgow

Larry Kramer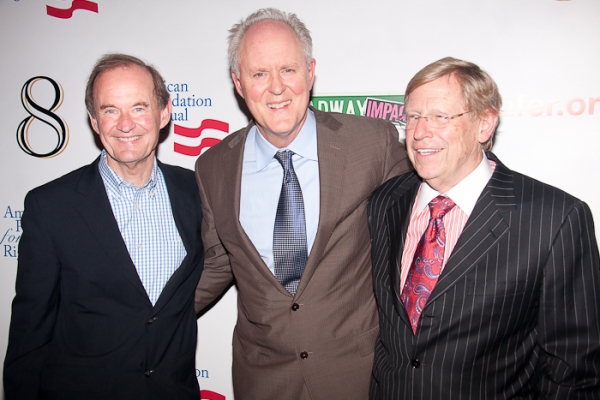 David Boies, John Lithgow, and Theodore Olson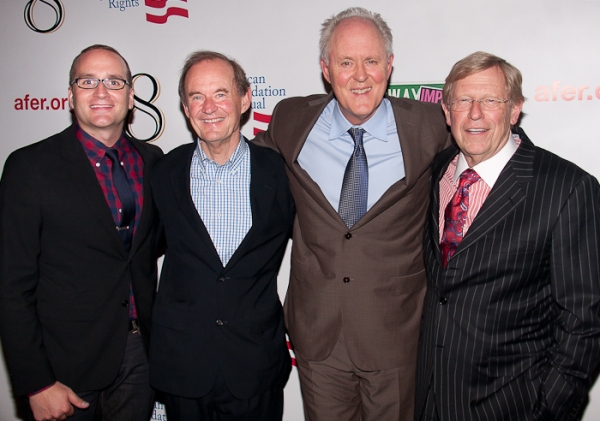 Chad Griffin, David Boies, John Lithgow, and Theodore Olson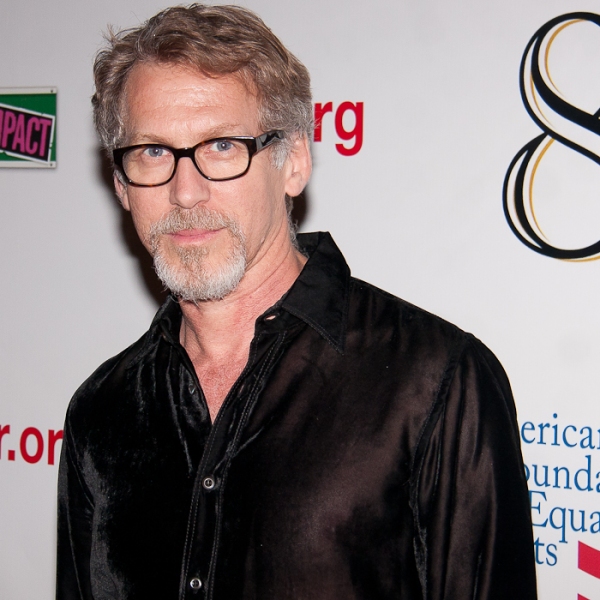 Stephen Spinella

Christine Lahti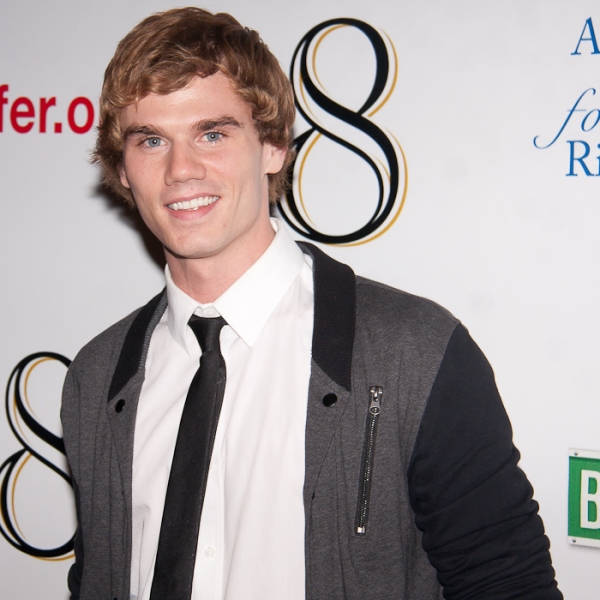 Jay Armstrong Johnson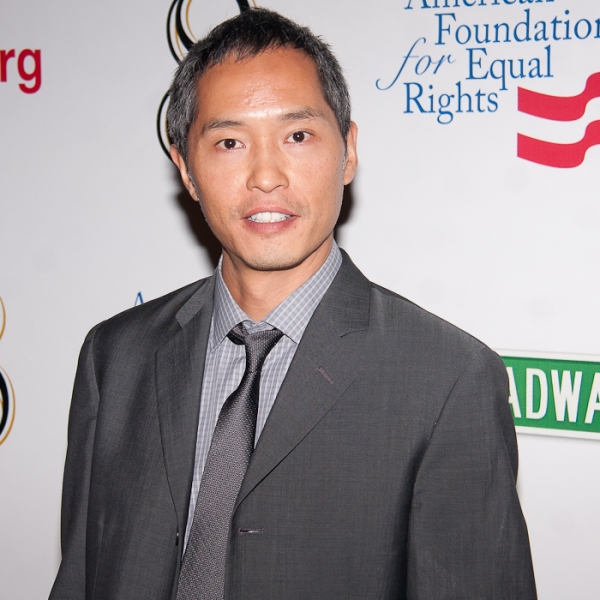 Ken Leung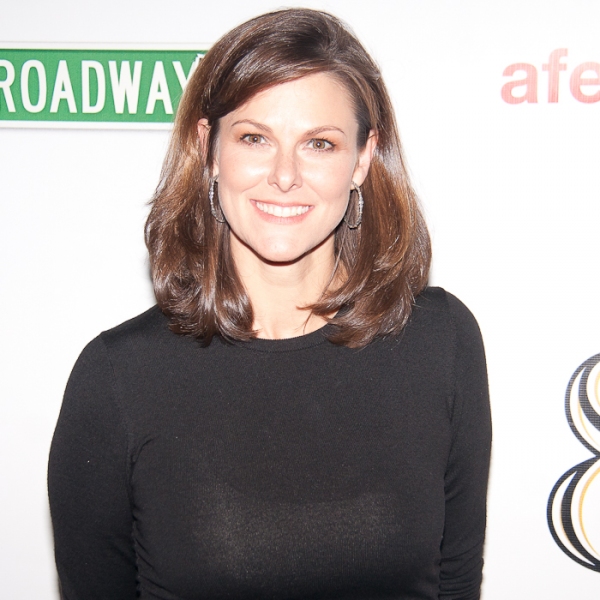 Campbell Brown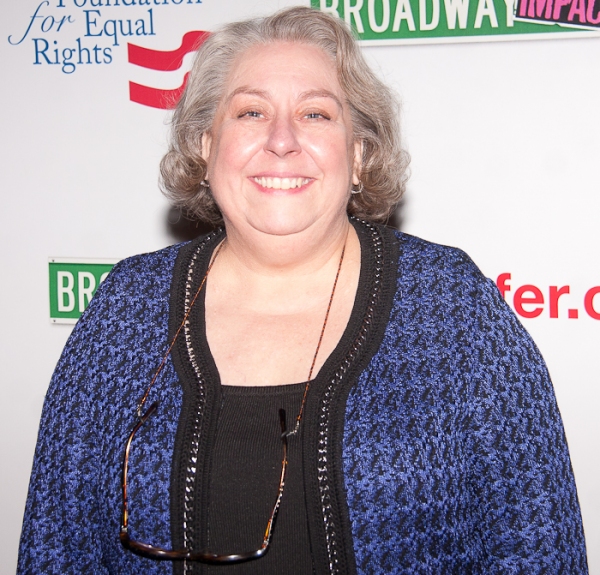 Jayne Houdyshell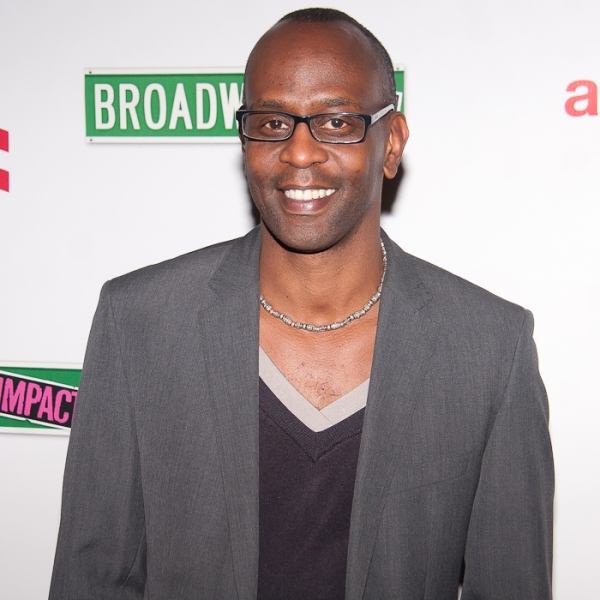 K. Todd Freeman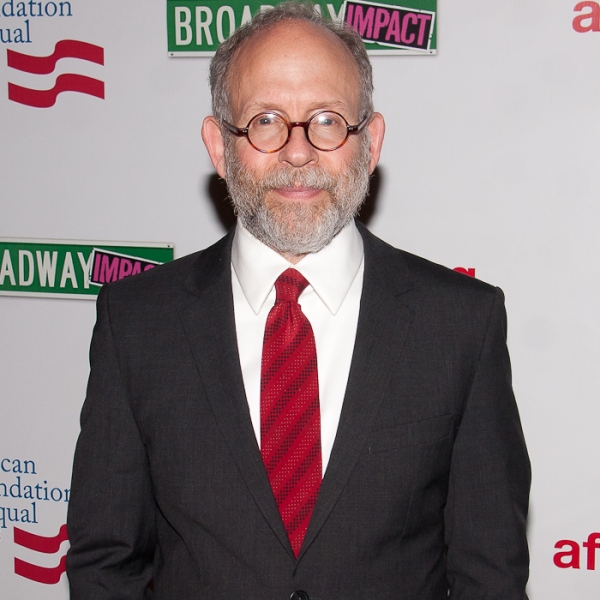 Bob Balaban

Bradley Whitford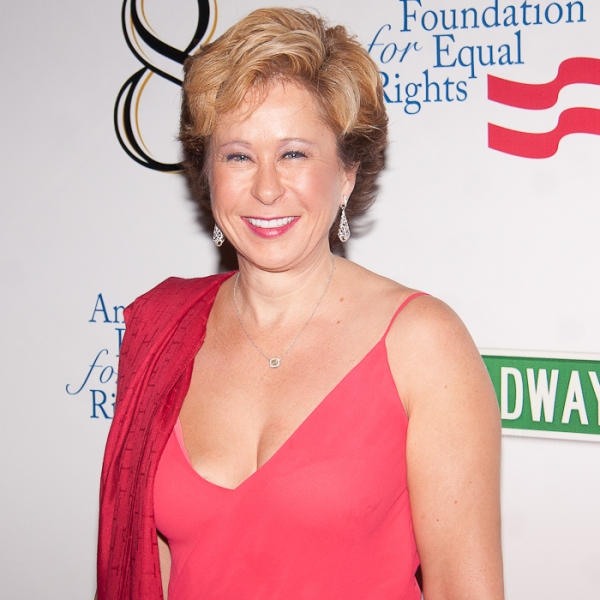 Yeardley Smith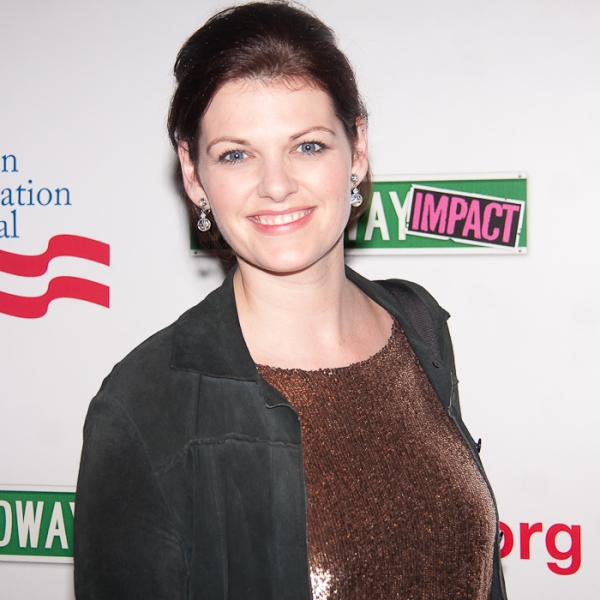 Kate Shindle

Rory O'Malley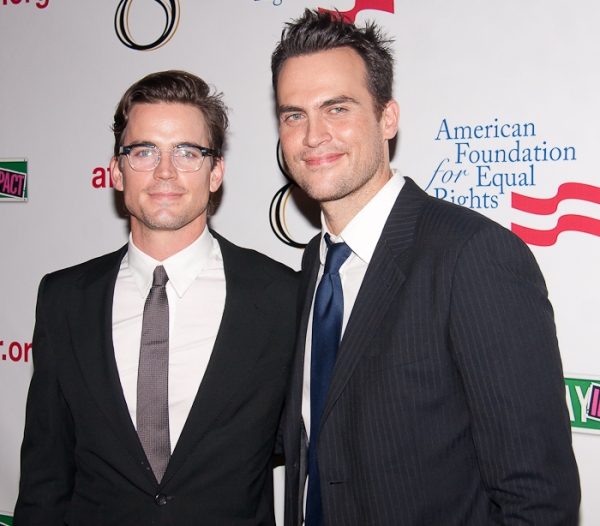 Matt Bomer and Cheyenne Jackson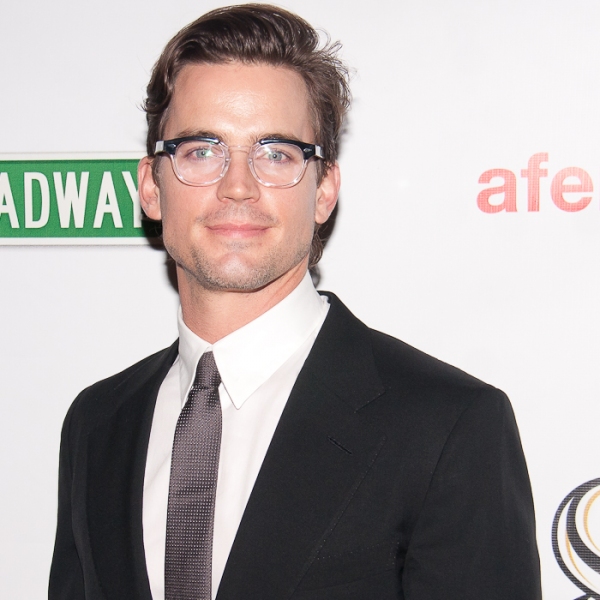 Matt Bomer

Dustin Lance Black