Click Here for More Articles on OKLAHOMA!
OKLAHOMA's Mallory Portnoy Takes Over Instagram For Opening Night Tomorrow!
Oh, what a beautiful day because Mallory Portnoy, who plays Gertie in the new Broadway revival of Oklahoma!, is taking over BroadwayWorld's Instagram Story for the show's opening night tomorrow, April 7th! Make sure to tune in all day to get a behind-the-scenes look at the reimagined production and to see as Mallory gets ready to make her official Broadway debut! You cain't say no to a takeover like this!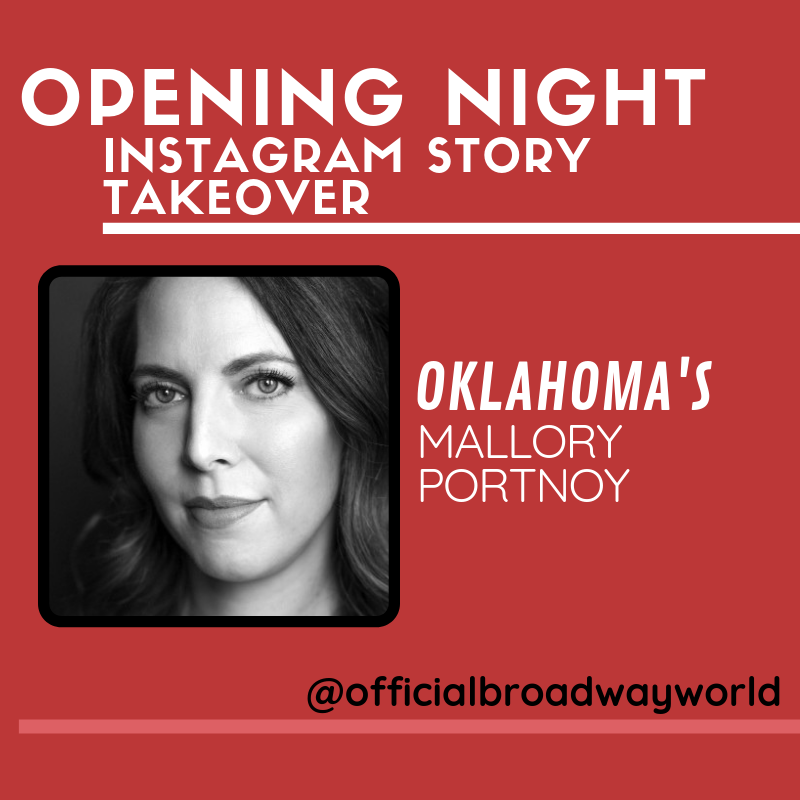 Directed by Daniel Fish, Rodgers & Hammerstein's Oklahoma! comes to Broadway direct from a critically acclaimed, sold out run at St. Ann's Warehouse this past fall. The production was been hailed as the Best of the Year and a Critic's Pick by The New York Timesand the #1 Theatrical Event of the Year by TIME Magazine. It will play a limited engagement at Broadway's Circle in the Square Theatre through Sunday, September 1, 2019.
Seventy-five years after Rodgers & Hammerstein reinvented the American musical, this is Oklahoma! as you've never seen or heard it before, re-orchestrated and reimagined for the 21st century.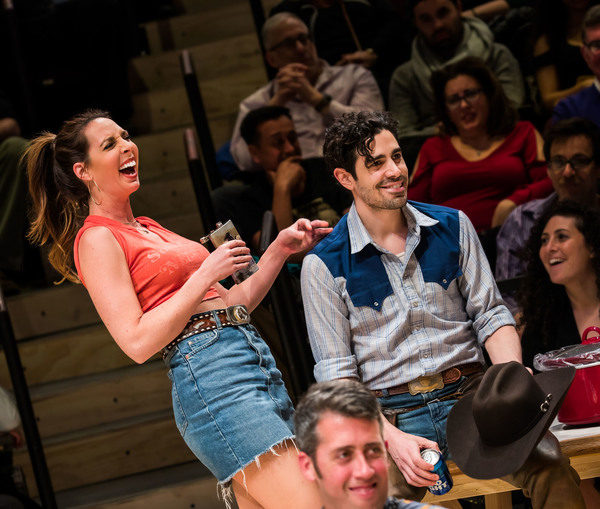 "What an incredible moment to be producing on Broadway, in the middle of this wonderfully eclectic season spurred by an audience that is hungry for bold, daring work," Eva Price said. "Daniel Fish's timeless and timely revival of this classic speaks so vividly to the place we as Americans are living in today."
The cast stars Will Brill as Ali Hakim, Anthony Casonas Cord Elam, Damon Daunno as Curly McLain, James Davis as Will Parker, Gabrielle Hamilton as Lead Dancer, Rebecca Naomi Jones as Laurey Williams, Will Mann as Mike, Mallory Portnoy as Gertie Cummings, Ali Stroker as Ado Annie, Mitch Tebo as Andrew Carnes, two-time Tony Award-nominee Mary Testa as Aunt Eller and Patrick Vaill as Jud Fry. The cast also includes: Chris Bannow, Demetia Hopkins-Greene, Sasha Hutchings, Denver Milord, Kristie Dale Sanders, Chelsea Lee Williams.
Related Articles