Nickelodeon Star Hillary Hawkins Releases MOLESTATION MONOLOGUES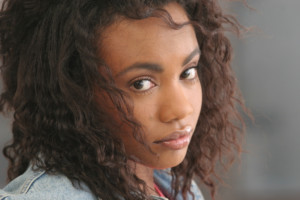 Nickelodeon Star Hillary Hawkins known as Robyn, former Host of Nick Jr. and Kate from Nickelodeon's "Are You Afraid of the Dark?" recently released MOLESTATION MONOLOGUES.
The Molestation Monologues are dark comedic monologues based on true events, geared for an adult audience and mature teens. Some of the monologues include "Clown," "Bra Strap" and "Treasure Hunt." They deal with a girl trying to cope with being an adult survivor of child sexual abuse and teen relationship abuse, while using comedy to mask the pain. When asked if any of the events were from the Nickelodeon Star's life, she released the following statement, "They are based on true events and the survivor wishes to remain anonymous, at this time."
Hillary Hawkins, who has her Black Belt in Karate, was most recently seen on-camera as a female martial artist in a Star Wars Target Commercial that's all about women and girls empowerment. Prior to returning to the screen, Hawkins worked in social services.
A former Bilingual Interviewer for Safe Horizon, Hillary interviewed hundreds of survivors of interpersonal violence while working on a Risk Assessment Validation Experiment funded by the US Department of Justice. She also worked in Child Protective Services and managed a large caseload of children and families impacted by abuse / neglect while employed by DYFS, now known as The Division of Child Protection And Permanency (New Jersey's Child Protection and Child Welfare Agency). While Hawkins is no longer working as a Bilingual Family Service Specialist/Caseworker for the State of New Jersey, she is still very passionate about helping children and women and survivors and is now effectuating change through the arts.
The artist activist, who is currently based in Los Angeles, quoted Proverbs 31:8 as a motivating force in creating and releasing courageous new works on subjects such as rape, child sexual abuse, teen relationship abuse, sexual assault, depression and even suicide. "I want to get people talking about those issues which they may otherwise not have a chance to talk about. I want people to hear a monologue or a song and be able to come forward and tell a friend what they went through and know that they're not alone. I want people to understand what it's like to be a survivor so that they can in turn be more compassionate and listen and then open their mouths to effectuate change and save lives."
Hillary Hawkins, who graduated with a Dual BA in Spanish & Creative Writing from Smith College in just 3 years on the Dean's List while working as a Radio Personality / On-Air Talent for WEIB 106.3 Smooth FM, founded Hillary Hawkins Production, LLC on December 9, 2013 and has written and produced several projects pertaining to social issues/sexual abuse, even years before the me too movement went viral. Hawkins states that the Molestation Monologues and the Molestation Monologues Discussion Topics have been complete for over a year now, but that she was just not ready to release them until now. "I guess I wanted to wait until people were ready to really listen... I think people are finally ready to listen."
The Nickelodeon Star did however release Secrets Unleashed Game: Talk, Play, Heal back in 2014 in effort to help survivors come forward and heal as well as How To Help A Friend Who's Been Raped, Abused or Traumatized in effort to help guide friends and loved ones of survivors looking to be of some support. Both titles made the Amazon Bestseller's List. Then in 2017, the singer-songwriter released a Pop Album entitled "Survivor" with catchy songs like "I Just Wanna Dance" which she admits also had been complete for years and Signs of Sexual Abuse A to Z an e-book which recently made the Amazon's Bestseller's List in three categories: Books > Teens > Social Issues > Sexual Abuse; Kindle Store > Kindle eBooks > Children's eBooks > Growing Up & Facts of Life > Difficult Discussions > Abuse; and Kindle Store > Kindle eBooks > Nonfiction > Children's Nonfiction > People & Places > Social Issues. One project she did release as soon as it was ready is the award winning short film "A Pill For Two", now available on Amazon.
"A Pill For Two", directed by Larry Rosen, was nominated for 7 awards and won actress/screenwriter/producer Hillary Hawkins Best Actress Award in a Drama in 2016. The short film is based on playwright/lyricist/composer Hillary Hawkins' full-length play "Jaded The Musical" which won actress Nicole Renee Thomas Best Actress Award at The Secret Theatre during the UNFringed Festival back in 2013 and also was in the DC Black Theatre Festival and Scratch Night at Theater for the New City. The short film version "A Pill For Two", which revolves around a teenage girl with anger issues who finally confronts her mother about the root of her problems, was filmed by Tyrell Jason, who recently won runner-up best cinematography, Brightside Tavern Film Festival. There are rumors that the Molestation Monologues are in negotiations for both TV/Film and stage productions... In the meantime, you can listen to the audiobook version narrated by voice actress/dramaturg/producer Hillary Hawkins on Amazon, iTunes and Audible.
When asked what's next, the former Nick Jr. Host replied, "using my voice to help save the children." Voice Actor Hillary Hawkins is a 2X Voice Arts Awards nominee represented by VOX, Inc.
For more on Hillary Hawkins, visit: www.HillaryHawkins.com
For the Molestation Monologues and related projects, visit: www.HillaryHawkins.com/Molestation