National Black Theatre's 49th Season Heads 'Black to the Future'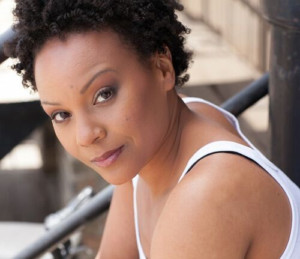 Dr. Barbara Ann Teer's National Black Theatre's 49th season cedes the floor to modern-day griots with gripping, one-person tales capturing the trauma and triumph of a people. In a nod to the African tradition of the storyteller and historian who inspires and uplifts, the season is anchored by two one-person shows, The Peculiar Patriot, by Liza Jessie Peterson, a coproduction with Hi-ARTS, and Sancho by Paterson Joseph, a coproduction with Classical Theatre of Harlem (CTH) and Pemberley Productions. Themed "Black to the Future," the 49th season-which includes workshop productions by resident playwrights-seeks to take stock of the present and look to the past to predict and help shape a brighter future for Black people.
"This season NBT will go back to the basics of storytelling in presenting on our Mainstage the singular narrative of the griot-their cautionary tales and testimonies offering voices from our past and present," said National Black Theatre (NBT) CEO Sade Lythcott and daughter to Teer. "The intention here is to vision a future that holds up an unflinching mirror to the 'self evident' first principles of this country that all people 'are created equal...endowed by their Creator with certain unalienable Rights, that among these are Life, Liberty, and the pursuit of Happiness."
The season kicks off on September 13 on the NBT Mainstage with the world premiere of The Peculiar Patriot, written and performed by Peterson and directed by Talvin Wilks. The powerful one-woman, multimedia show follows protagonist Betsy LaQuanda Ross, a self-proclaimed peculiar patriot, as she makes regular visits to penitentiaries to boost the morale of her incarcerated friends and family, navigating love amid barbed wire. As she shares neighborhood updates and gossip and reminisces about family, Betsy delivers a shrewd indictment of the criminal justice system in her own authentic and inimitable style, with a heavy dose of humor to boot. Peterson, who drew heavily from the nearly two decades she spent working at Rikers Island for the piece, recently appeared in Ava DuVernay's Academy Award-nominated documentary on the U.S. prison system, The 13th. The Peculiar Patriot runs through October 1.
Closing out the season on the NBT Mainstage will be Sancho. The one-man show, conceived, written and performed by Joseph, tells the true story of Charles "Sancho" Ignatius, who was born on a slave ship but was never a slave. Ignatius was immortalized by the great English painter Thomas Gainsborough and in 1774 became the first British-African to cast a vote. In this endlessly revealing, often funny one-man show, the celebrated Royal Shakespeare Company actor (Julius Caesar in 2013 winter/spring; HBO's The Leftovers) inhabits the curious, daringly determined life of Ignatius-composer, social satirist, general man of refinement-while casting new light on the often misunderstood narratives of the African-British experience. Co-directed by Simon Godwin and Joseph, Sancho runs April 11 to April 29.
NBT's resident playwrights will see workshop productions of their new plays take center stage. Angelica Chéri, Nambi E. Kelley and Derek Lee McPhatter are all Black playwrights in NBT's 18-month I AM SOUL residency program, the nation's premier theatrical program dedicated solely to the development of Black playwrights, with a commitment to a workshop production of their new works. Chéri's I Will Not Lie to David, Part Three of The Prophet's Cycle, introduces Fatima, who, 30 years after her mother's passing, battles to unlock the secret purpose for her birth, hidden in the mysteries of her father's prophesied gift and a gift she never knew she had. Directed by Cezar Williams, with music by Ross Baum, I Will Not Lie to David runs February 21 to 25.
Blood, by Nambi E. Kelley, follows a dying Scipio as his estranged son visits, taking audiences on a journey spanning time and blood memory, as Scipio questions his existence as a Black revolutionary, a father, a man. Blood is directed by Elizabeth Van Dyke and runs November 15 to 19.
In Derek Lee McPhatter's Serious Adverse Effects, an unconventional scientist is on the cusp of a cure for a mysterious disease. But to complete her research she must find forgiveness from a family with no reason to trust her and embrace the transformative potential of her own healing. From the marvels of the modern laboratory to the inner depths of the human psyche, Serious Adverse Effects is an imaginative contemporary drama inspired by the resilience of African-American women in the twenty-first century. The show runs March 28 through April 1.
Looking ahead to the 2018 election, National Black Theatre, in partnership with The New York Public Interest Research Group (NYPIRG), is embarking on an all-out effort to register community residents to vote. During the 2017-2018 season, NBT will sign up show attendees and neighbors alike to get New Yorkers on the rolls for 2018.
"The most powerful tool to dismantle the master's house is the tool we were never intended to have access to: the right to vote. Therefore, all season long NBT is excited to join forces with NYPIRG to take powerful action in shaping our future. As a part of our dramaturgical lobby exhibits we will be registering people to vote and providing community and audience members information and education on their voter rights and the importance of civic engagement as we contemplate going Black to the future," said Lythcott. To find out more about the upcoming season, including NBT's affordable Season Passes for $99 and VIP Season Passes for $149, visit NBT at www.nationalblacktheatre.org. Follow NBT on Facebook (@NationalBlackTheatre) and Twitter/Instagram (@NatBlackTheatre).
ABOUT THE PLAYWRIGHTS:
Angelica Chéri is a playwright, musical theater bookwriter/lyricist, screenwriter and poet. Her play The Sting of White Roses, Part Two of the Prophet's Cycle, was produced at the North Carolina Black Repertory Company and encored in the 2017 National Black Theatre Festival. Part One of the Prophet's Cycle, The Seeds of Abraham, was produced at the Billie Holiday Theatre and workshopped at the Pershing Square Signature Center, under the mentorship of playwright Lynn Nottage. Other works include Berta, Berta, a full-length play with staged readings at the National Black Theatre, the hERD Podcast Series at Elephant Run District and Rough Readings Series at Playwrights Foundation; Gun & Powder, a musical that was the inaugural workshop production of the NYU Center for New Musicals, featured in Lincoln Center's Broadway Future Songbook concert series, and chosen to participate in the Sigworks Lab at the Signature Theatre this summer out of 170 submissions; and A Letter to Auntie Rosa, a short children's play commissioned by Diverging Elements Theatre Company.
Chéri has had residencies at Goodspeed Musicals and Two River Theater, written for the Obie Award-winning 48 Hours in Harlem Festival and was the Master Playwright in the Frank Silvera Writer's Workshop Inaugural 3in3 Playwright Festival. Also a television writer, Chéri's original pilot Derailed was a semi-finalist for the Showtime Tony Cox Episodic Screenplay Competition for the 2017 Nantucket Film Festival. She received her B.A. in theater from UCLA, M.F.A. in playwriting from Columbia University and M.F.A. in musical theater writing from NYU. www.angelicacheri.com Facebook, Twitter, Instagram: @angelicacheri
Author and performer Paterson Joseph has worked regularly at the National Theatre in London (Whale, Saint Joan, Royal Hunt for the Sun, The Emperor Jones, Elmina's Kitchen), the Royal Shakespeare Company (Julius Caesar, seen at the Brooklyn Academy Of Music in 2013, Don Juan, Troilus and Cressida, Love's Labour's Lost, King Lear, The Pretenders) as well as the Royal Exchange, Gate, Almeida and Young Vic Theatres. His television credits include the BBC's The Hollow Crown (PBS), The Leftovers (HBO) and Danny Boyle's Babylon. Paterson is a season regular in Law and Order UK and Peep Show; he has also appeared in Doctor Who, Hustle and No.1 Ladies Detective Agency (all BBC). In 2015, Paterson co-starred with Christopher Ecclestone in Safe House, a major four-part drama for ITV. He is appearing on Sky and NBC this autumn in You, Me and the Apocalypse. Sancho marks Paterson's first play as a writer.
Nambi E. Kelley has performed on regional stages across the country and internationally, including in many shows at the Goodman Theatre and Steppenwolf Theatre. She has appeared on several television shows, including Elementary, Person of Interest, Madam Secretary and Chicago PD, and recently guest-starred on NBC's Chicago Justice.
Also an accomplished playwright, Kelley has penned plays for Steppenwolf and Goodman Theatre in Chicago, Lincoln Center's Director's Lab in New York, and internationally. She is currently playwright in residence at the National Black Theatre in New York, was a finalist for the Francesca Primus Award and the Kevin Spacey Foundation Award and is working on an adaptation of Toni Morrison's Jazz that just received its world premiere at Baltimore's Center Stage. Kelley has worked on Theatre Communications Group's (TCG's) inaugural publication of The Kilroys List: 97 Monologues and Scenes by Female and Trans Playwrights. Her short play Dead of Night: The Execution Of (commissioned by The New Black Fest as part of Hands Up: 7 Playwrights, 7 Testaments) and adaptation of Native Son were both recently published by Samuel French, and are both slated for several productions across the country next season; Native Son opens at Yale Repertory Theatre this winter. www.nambikelley.com Twitter: @NambiKelley
Derek Lee McPhatter's recent theatrical projects include This App Is Not the Business, a corporate America cyberspace dramedy, and Bring the Beat Back, an afro-futuristic queer music-theater experience in development with Hi-ARTS. In addition to his work with the National Black Theatre, Derek is a Tutterow Fellow at Chicago Dramatists, where he is developing a new work on American ambition. McPhatter's plays have been presented by The Lyric Opera of Chicago, The Institute of Contemporary Arts (London), Horse Trade Theater Group, and Harlem9, among others. Among the awards he has won are those from the Jerome Foundation, Harlem Stage and the United States Embassy in the U.K.
McPhatter holds a Bachelor of Arts in English from Morehouse College and a Master of Arts in Humanities from New York University. He is originally from Pickerington, Ohio, and splits his time among Chicago, New York and Los Angeles. derekleemcphatter.com Facebook: @derek.mcphatter, Twitter and Instagram @dmacpnumber1

Liza Jessie Peterson Liza Jessie Peterson is a renowned actress, poet, playwright, educator and activist who has been steadfast in her commitment to incarcerated populations both professionally and artistically, but specifically with adolescent boys and girls detained at Rikers Island who she has worked with for 19 years. She has served as a program counselor for the Department of Corrections, a reentry specialist, a teaching artist (with poetry and theater), GED instructor for the Board of Education at Rikers Island and a life skills workshop facilitator. Peterson was a consultant on Bill Moyers' documentary Rikers: An American Jail (PBS). She has written several plays, including The Peculiar Patriot.
Also known for her exceptional poetic skills, Liza began her poetry career at the Nuyorican Poets Café and was an important member of the enclave of notable poets who were part of the underground slam poetry movement. It was this electric group of artists that inspired Russell Simmons to bring spoken word to HBO, where Liza appeared on two episodes of Def Poetry. As an actress Liza has appeared in several feature films: Love the Hard Way (co-starring with Pam Grier and Adrien Brody), Spike Lee's Bamboozled, K. Shalini's A Drop of Life, and Jamie Catto's What About Me. Liza's first book, ALL DAY; A Year of Love and Survival Teaching Incarcerated Kids at Rikers Island, is available in bookstores now. Twitter @lizajessiep, Facebook @liza.j.peterson and Instagram @lizajessiepeterson
ABOUT THE PRODUCER:
Founded by visionary Dr. Barbara Ann Teer in 1968, National Black Theatre (NBT) is a nationally recognized cultural and educational institution. Dr. Teer pioneered "the healing art of black theatre as an instrument for wholeness in urban communities where entrepreneurial artists of African descent live and work." In 1983, Dr. Teer expanded the vision of NBT by purchasing a 64,000-square-foot building on 125th Street and Fifth Avenue (renamed "National Black Theatre Way" by local law in 1994). This was the first revenue-generating Black arts complex in the country, an innovative arrangement through which for-profit businesses who shared NBT's spiritual and aesthetic values rented retail space to subsidize the arts. Out of her vision, NBT houses the largest collection of Nigerian new sacred art in the Western hemisphere and is considered the authentic representation of a model whose time has come. NBT is partially supported by grants from the City Council of New York, City of New York Department of Cultural Affairs, Ford Foundation, Columbia Service Society and private donations. Visit www.nationalblacktheatre.org or follow NBT on Facebook (@NationalBlackTheatre) and Twitter/Instagram (@NatBlackTheatre).
Related Articles
More Hot Stories For You