Mint Theater Announces Cast for Benefit Reading of LILIOM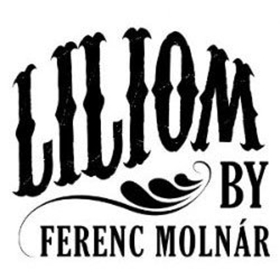 Mint Theater (Jonathan Bank, Producing Artistic Director) today announced the cast for a rare reading of Ferenc Molnár's Liliom which will be presented for one night only, onMonday, June 11 at 7pm at Theatre Row (410 West 42nd Street). Liliom was turned into the musical Carousel by Richard Rodgers and Oscar Hammerstein II which is now enjoying a successful revival on Broadway.
Jesse Marchese
directs a cast that features
George Abud
(Broadway: The Visit; Off-Broadway: Peer Gynt, Nathan The Wise, Allegro); Chris Reed Brown (Macbeth - Park Avenue Armory,
Kenneth Branagh
&
Rob Ashford
, directors);
Michael Frederic
(The Lucky One, The New Morality - Mint Theater; The Great Divorce - Pearl; Night Over Taosdirected by
Estelle Parsons
- INTAR);
Robert
David Grant
(The Lucky One - Mint Theater),
Elise Kibler
(Broadway: The Heidi Chronicles, This Is Our Youth; London Wall - Mint Theater),
Erica Knight
(Rollo's Wild Oat, Self -Metropolitan Playhouse;Trelawny of the Wells, Romeo and Juliet - Shakespeare Theatre of NJ; TV: "Gossip Girl," "One Life to Live");
Alexa Shae Niziak
(Broadway: Matilda, A Christmas Story, Cat On A Hot Tin Roof; Women Without Men - Mint Theater),
Thom Sesma
(currently: the title role in Sweeney Todd Off-Broadway; Broadway: The Times They Are A-Changin', Man of La Mancha, La Cage aux Folles, Search and Destroy),
Michael Schantz
(Othello -New York Theatre Workshop starring
Daniel Craig
, Fashions for Men - Mint Theater; title role in The Notebook of Trigorin - The Flea);
Sandra Shipley
(Hindle Wakes, Rutherford and Son - Mint Theater; Broadway: Present Laughter, The Importance of Being Earnest, After Miss Julie, Blithe Spirit, Equus);
Bobby Conte Thornton
(A Bronx Tale - The Musical), and
Jennifer Van Dyck
(Broadway: Hedda Gabler, Two Shakespearean Actors, Dancing at Lughnasa, The Secret Rapture; Off-Broadway: Perfect Arrangement, The Divine Sister, The Third Story, A Cheever Evening, Gus and Al). Tickets, which are now on sale, are $35 or $100 which includes a post-reading reception with the cast. For information or to order tickets, call 212/315-9434 or visitMintTheater.org/readings. Liliom tells the story of a shiftless carousel barker ("Liliom" is the Hungarian for lily, and the slang term for "a tough"). Ferenc Molnár's mystical drama charts Liliom's ill-fated love-affair with a servant girl named Julie, and his attempt to recompense her in the afterlife. When Liliom was first produced in Budapest in 1909, Molnár's daring blend of gritty realism and poetic fantasy baffled audiences. A revival in Budapest ten years later was a stunning success and in 1921 the play was produced on Broadway by
The
Theatre Guild
in an English translation by
Benjamin Glazer
. The production was a success, and Liliomremained wildly popular in America throughout the early 20th century-until
Richard Rodgers
and
Oscar Hammerstein
re-fashioned the play into their hit musical Carousel. Molnár was generally opposed to adaptation of his plays and Liliom was no exception. He was first approached by composer
Giacomo Puccini
, who wanted to use the play as the basis for an opera. Molnár refused, saying, "I want it to be remembered as Molnár'sLiliom, not Puccini's Liliom." Molnár also turned down Kurt Weil,
George Gershwin
, and
Richard Strauss
. But Rodgers, Hammerstein, and their esteemed producers at
The
Theatre Guild
were determined to wrestle the rights from Molnár's grasp. The Guild decided that the best means of persuasion was to have the playwright see their tremendously popular production of Rodgers and Hammerstein's Oklahoma! The idea worked; Molnár was charmed by the musical and agreed to have his play adapted by the famous team. Carousel opened in 1946 and became a benchmark classic of American musical theater, overshadowing Molnár's early masterpiece. Though Carousel remains the more produced work, Liliom provides its own unique rewards. Mint Theater is pleased to present Molnár's "wise and beautiful" (New York Times) meditation on human limitation and the power of love, as a special one-night only Benefit reading.
Mint Theater Company
audiences know Molnár as the author of its acclaimed production,Fashions for Men, produced by the company in 2014 under the direction of
Davis McCallum
. WNETs "Theatre Close Up" recorded Mint's production, which was nominated for two Drama Desk Awards: Outstanding Revival and Outstanding Set Design. Born as Ferenc Neumann on January 12, 1878, to a middle-class Hungarian-Jewish family, Molnár grew up amid the elegant milieu of Habsburg-era Budapest. Abandoning his early legal studies at the city's Royal College of Science, Molnár set his sights on a career in journalism. The writer achieved international fame in 1907, with the publication of The Paul Street Boys, his classic novel of Budapest street gangs, as well as the sensational success of his play The Devil. A risqué supernatural comedy of intrigue, the play had four simultaneous productions in New York City alone. Molnár's theatrical career flourished throughout the next decade. The Hungarian premieres of Liliom (1909), The Guardsman(1910), and The Tale of the Wolf (1912) were followed by productions of these plays in Vienna, Berlin, and Paris, among other European cities. Following WWI, Molnár earned both popular affection and critical renown as "the best-known living Continental playwright in America" (The Brooklyn Daily Eagle). In 1921, Liliom marked a monumental success for
The
Theatre Guild
, who also mounted the legendary 1924 production of The Guardsman, a comedy of marital roleplaying starring
Alfred Lunt
and
Lynn Fontanne
. In 1926, Molnár experienced further success with the Broadway premiere of his backstage farce, The Play's the Thing. While stage productions (as well as many Hollywood film adaptations) of Molnár plays appeared regularly into the 1930s, the rise of Nazism impelled the playwright's 1940 emigration to the United States, where he lived in a room at New York's Plaza Hotel. The playwright died after a long illness in New York in 1952. "Thank heaven for the unwavering commitment of
Jonathan Bank
, the theatrical archaeologist whose
Mint Theater Company
unearths long-forgotten plays and imbues them with new life," declared The New York Times in response to Mint most recent production. Mint was awarded an OBIE for "combining the excitement of discovery with the richness of tradition" and a special Drama Desk Award for "unearthing, presenting and preserving forgotten plays of merit."
Ben Brantley
in The New York Times Arts & Leisurehailed the Mint as the "resurrectionist extraordinaire of forgotten plays." To purchase tickets or for more information, including photos and videos of Mint productions, visit minttheater.org.
Related Articles
More Hot Stories For You
Patti LuPone Wants to Narrate Mary Trump's New Book For Randy Rainbow to Lip-Sync
Could we be getting a new Randy Rainbow/Patti LuPone collaboration? We sure hope so!...

QUIZ: Attend the Winter's Ball to Find Out Which Hamilton Star Will Be Your Date!
We're going back to 1780 for A Winter's Ball (you know, where the Schuyler Sisters are the envy of all?) for our latest Hamilton quiz!...

VIDEO: On This Day, July 9- Lin-Manuel Miranda, Phillipa Soo, Ariana DeBose, and Leslie Odom, Jr. Say Goodbye to HAMILTON
On this day in 2016, original Hamilton cast members, Leslie Odom Jr., Phillipa Soo, and Ariana DeBose along with the musical's star and composer, Lin-...

VIDEO: Listen to Act 1 of HAMILTON, Acted Out by The Muppets
Voice actor and comedian Ricky Downes III has recorded all of Act I of Hamilton... in the voices of all The Muppets!...

Ben Platt Talks Broadway Return, MERRILY, DEAR EVAN HANSEN Film and More
In a new interview with Deadline, Tony Award-winner Ben Platt has revealed updates on a few of his many upcoming projects, including his 'hankering' t...

Governor Cuomo is 'Concerned' About Prolonged Shutdown of the Arts in New York City
Governor Andrew Cuomo said on Monday that he is 'concerned' about the prolonged shutdown of the arts and culture industries in New York City....