Ludlow Creek, Gary Pratt And Ashley Puckett Win Big At The 2022 ISSA Awards
The Awards Ceremony was held at Sandy Springs Performing Arts Center in Atlanta, GA.
The 2022 ISSA (International Singer Songwriter Association) Award winners have been announced and winners include Ludlow Creek, Gary Pratt and Ashley Puckett.
On Saturday, August 6th the 2022 International Singer Songwriter Association (ISSA) Awards Winners were announced. Among the winners were MTS Management Group artists, Ludlow Creek (Silver - US Band Album), Gary Pratt (Silver - US Male Emerging Artist) and Ashley Puckett (Gold - US Female Emerging Artist.) Dayton, Ohio's Ludlow Creek won for their album, "Hands Of Time," while Pittsburgh, PA's Gary Pratt was recognized for his "Something Worth Remembering" collection and Puckett, also from Pittsburgh, for her "Never Say Never" album release.
The Awards Ceremony was held at Sandy Springs Performing Arts Center in Atlanta, GA. The ISSA was founded by industry veteran, Tamanie Dove, daughter of Tree Music Publishing legend, Carole "Mama" Dove.
Other winners included Hunter Lott, 308 Ghost Train, and Tom Tikka. A full list of winners is available at https://issasongwriters.com/2022-issa-awards-winners/.
ABOUT THE ISSA:
The International Singer Songwriters Association is dedicated to supporting and serving independent artists and encouraging aspiring and professional singers and songwriters in all genres of music worldwide. For more information, please visit www.issasongwriters.com

Related Stories
From This Author - Team BWW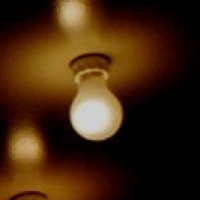 Play BroadwayWorld's Daily Word Game - 12/6/2022

December 6, 2022

Today's BroadwayWorld Daily Word Game is now live - can you guess today's word or phrase? The solution can be any theatre related word or phrase - a show title, performer, recognizable lyrical phrase, and more.
---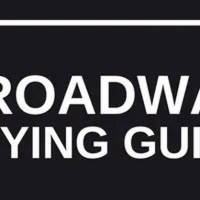 Broadway Buying Guide: December 5, 2022

December 5, 2022

Looking for the best deals on Broadway shows? Welcome to our new weekly guide to the most popular shows listed on BroadwayWorld. Check out which shows are selling this week, December 5, 2022.
---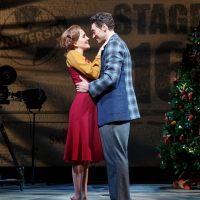 Check Out These Must-Watch Holiday Titles on BroadwayHD

December 1, 2022

It's time to get into the holiday spirit! From the awe-inspiring magic of The Nutcracker to the rollicking antics of A Christmas Carol Goes Wrong, BroadwayHD has a holiday title for everyone to enjoy.
---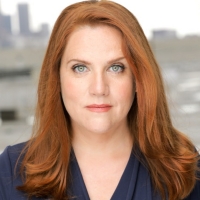 Interview: Donna Lynne Champlin Gets Ready to Take on a Holiday Classic

November 30, 2022

Theater fans will have a chance to see Donna Lynne Champlin sink her teeth into a real role onstage once again for one-night-only: On December 12 she will take to the stage at The Sheen Center, starring as George Bailey in a performance of IT'S A WONDERFUL LIFE to benefit The Transport Group.
---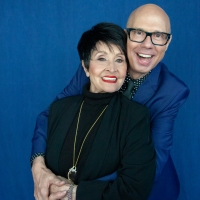 Tony Award-Winning Broadway Legend Chita Rivera and BroadwayWorld's Richard Ridge Set to Host BWW 20th Anniversary Celebration Event

November 30, 2022

BroadwayWorld's 20th Anniversary Concert will take place on Sunday, May 21, 2023 at the iconic Sony Hall (235 W 46th St., NY, NY), in the heart of Broadway's theatre district. The evening will be hosted by Tony Award-Winning Broadway legend Chita Rivera, along with her longtime friend, BroadwayWorld's own Richard Ridge.
---