Last Day to Vote for Next on Stage: Dance Edition Finale!
For the finale, our contestants are dancing to iconic 11 o'clock numbers!
Who do you want to win Next on Stage: Dance Edition? Your votes determine who takes home the big prizes in our high school and college categories. The voting deadline is Wednesday, August 25 at 11:59pm ET.
This week, our dancers are performing to 11 o'clock numbers from musicals!
After three successful seasons of our virtual singing competition and last summer's first season of our virtual dancing competition, we're back again by popular demand with the second season of our online musical theatre dancing competition for student performers sponsored by LaDuca Shoes.
Schedule:
The BroadwayWorld team reviewed performances as nominations come in. The deadline to submit was Sunday, June 27 at 11:59pm ET.
Submissions Accepted - June 10 - June 27
Voting Period for Top 30 - June 28 - July 13
Top 30 revealed - July 15 (high school) and July 16 (college)
Top 15 revealed - July 22 (high school) and July 23 (college)
Top 10 revealed - July 29 (high school) and July 30 (college)
Top 5 revealed - August 5 (high school) and August 6 (college)
Top 3 revealed - August 12 (high school) and August 13 (college)
Season 2 Finale - August 27
Prizes:
$1000 to a Charity of the Winner's Choice
Our winner's past charities have included the Alzheimer Association, The Trevor Project, The Actors Fund, National Indian Child Care Association, The Fund for College Auditions, and the Coalition Against Trafficking in Women.
A Pair of Shoes from LaDuca
The classic LaDuca Y-strap adorns an additional support strap in the Alexis. The design provides added support across the top of the foot concentrated at the bunion-area. A 2.5" heel is perfect for students, dancers new to heeled character shoes, and those looking for a stable shoe to guide them through their choreography. Alexis has a soft suede sole to ensure maximum foot articulation. All LaDuca shoes are handcrafted in Italy to ensure our dancers have all the comfort and flexibility they desire.
OR
-Made with master jazz dancer and choreographer, Luigi, in mind, this shoe provides maximum flexibility and articulation of the foot. The thin suede sole allows the movement of a jazz slipper. Hidden elastic gussets carry flexibility throughout the foot and a gummie heel provides a perfectly stable platform for dancers to land on. All LaDuca shoes are handmade in Italy to provide dancers with the comfort and quality they desire.
A Merch Prizepack from the BroadwayWorld Theatre Shop
Pick out prizes from our Theatre Shop, with fun theater designs created by our team and Broadway stars! Our shop features a ton of shirts, mugs, pillows, and so much more sporting fun Broadway slogans and art!

Related Stories
From This Author - Team BWW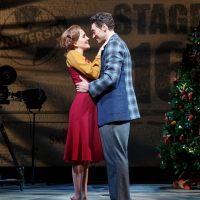 Check Out These Must-Watch Holiday Titles on BroadwayHD

December 1, 2022

It's time to get into the holiday spirit! From the awe-inspiring magic of The Nutcracker to the rollicking antics of A Christmas Carol Goes Wrong, BroadwayHD has a holiday title for everyone to enjoy.
---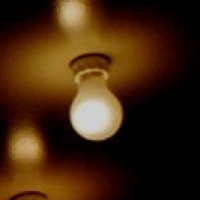 Play BroadwayWorld's Daily Word Game - 12/1/2022

December 1, 2022

Today's BroadwayWorld Daily Word Game is now live - can you guess today's word or phrase? The solution can be any theatre related word or phrase - a show title, performer, recognizable lyrical phrase, and more.
---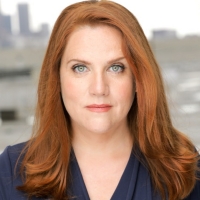 Interview: Donna Lynne Champlin Gets Ready to Take on a Holiday Classic

November 30, 2022

Theater fans will have a chance to see Donna Lynne Champlin sink her teeth into a real role onstage once again for one-night-only: On December 12 she will take to the stage at The Sheen Center, starring as George Bailey in a performance of IT'S A WONDERFUL LIFE to benefit The Transport Group.
---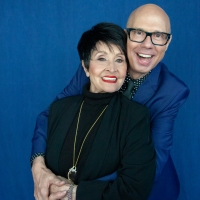 Tony Award-Winning Broadway Legend Chita Rivera and BroadwayWorld's Richard Ridge Set to Host BWW 20th Anniversary Celebration Event

November 30, 2022

BroadwayWorld's 20th Anniversary Concert will take place on Sunday, May 21, 2023 at the iconic Sony Hall (235 W 46th St., NY, NY), in the heart of Broadway's theatre district. The evening will be hosted by Tony Award-Winning Broadway legend Chita Rivera, along with her longtime friend, BroadwayWorld's own Richard Ridge.
---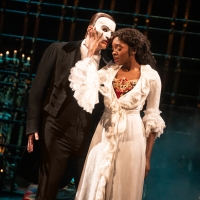 THE PHANTOM OF THE OPERA Delays Final Broadway Performance

November 29, 2022

As BroadwayWorld first reported in September, Broadway's longest-running show ever, The Phantom of the Opera, will soon take its final Broadway bow at the Majestic Theatre... but it will happen a bit later than originally announced.
---