Gulfshore Playhouse's SCAPINO to Hold Staged Reading in NYC Today, Dec 3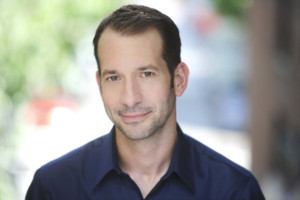 Following a record-breaking World Premiere at Gulfshore Playhouse in Naples, Fla., the hit play Scapino is headed to New York for the show's first commercial reading on Dec. 3 at 3 p.m. and 7 p.m. at The Davenport Theater located at 354 W. 45th Street.
This past Spring, Scapino sold out the entire six-week run of its debut at Naples' premier professional theater, Gulfshore Playhouse, resulting in the theater's highest-grossing show in its history.
The runaway hit, based on Moliere's 17th century French comedy that originally took place in Naples, Italy has been rewritten and re-imagined by Broadway veteran Jeffrey Binder as a mafia comedy now set in the "dangerous streets" of sunny Naples, Fla. Directed by Gulfshore Playhouse Founder and Producing Artistic Director Kristen Coury, this physical comedy is a blend of slapstick and doubletalk, combined with a hysterical mix of political comedy and all-around satire. In this modern take, the dons of two notorious mob families agree to avert a war between their families by marrying off their children. Except (whoops!) one of their kids has already secretly married the woman of his dreams and enlists the mob's crafty but disgraced consigliere, Scapino, to get them out of this deadly jam and reconcile the two families before they all whack each other. Hilarity ensues.
As a 15-year Broadway veteran, Binder's New York credits include 11 years as Zazu in The Lion King, as well as George Banks in the hit musical Mary Poppins, both performed at the New Amsterdam Theater on 42nd Street. He's also appeared in the Tony Award-winning Sideman, and Martin McDonagh's The Lieutenant of Innishmore, and more. Binder also serves as Gulfshore Playhouse's Associate Artistic Director.
"This play became an instant hit when we produced the premier at Gulfshore Playhouse," Said Coury. "With one set and eight actors, it's easy to produce and performs incredibly well at the box office. We're thrilled to do this reading in New York so a wider audience of artistic directors, commercial producers, and interested theater-makers can have an opportunity to see it."
Joining Binder for the commercial readings are David Whalen, Phillip Taratula, Drama Desk nominee Daniel Everidge, Joniece Abbott-Pratt, Alex Mandell and Monica Rae Summers Gonzalez.
Appearing in more than 100 productions across the country, Whalen's list of credits also includes television and film work on a number of best-rated motion pictures, including American Pastoral, Southpaw, The Fault in Our Stars, Jack Reacher, Insomnia, Bystander, The Last Samaritan, Black Dahlia, My Bloody Valentine, and Diagnosis: Murder. He'll also play Fox & Friends co-host Steve Doocy in the upcoming Showtime series The Loudest Voice in the Room, which stars Naomi Watts as Gretchen Carlson and Russell Crowe as Roger Ailes. Next month, Whalen will appear in the upcoming film Holmes & Watson starring Will Ferrell and John C. Riley.
One of New York's most prolific character actors, Taratula's New York Theater credits include Empire Travel Agency, The World is Round, The Deepest Play Ever, and The Lily's Revenge, along with many regional theater productions. He also starred in Metropolitan Opera's Die Fledermaus. Taratula also previously appeared in Gulfshore Playhouse's production of Scapino.
Recently appearing in the major motion picture, The Greatest Showman, Everidge first appeared on Broadway in Grease. He has also appeared Off-Broadway in Found, Falling, for which he received Lortel and Drama Desk Award nominations, and Fat Camp.
Abbott-Pratt has had numerous TV feature roles, including The Good Fight, Blindspot, Law & Order: SVU, Luke Cage and Orange is the New Black. She's also been featured in Tyler Perry's Why Did I Get Married as well as performed Off Broadway in The Good Negro.
Starring in the Broadway hit, Hand to God and currently in The Play That Goes Wrong, Mandell's Off-Broadway credits include Sleep No More, True Bible Tales, Mary-Kate Olsen is in Love, Restoration Comedy, and It's a Wonderful Life: A Radio Play.
Reviving the role she played in the Spring production of Scapino, Gonzalez's recent credits include a television appearance in Shades of Blue and an off-Broadway debut in The Siblings Play, along with Ten Days in a Mad-House and Antigone in New York. She also starred in the Gulfshore Playhouse production of Scapino.
The creative team also includes Lindsay Warnick as production stage manager and Timothy Carter.
To reserve seats at the commercial reading of Scapino, contact Ashley Brooks at abrooks@gulfshoreplayhouse.org or 239-261-7529 ext. 215.